Mist garden from 1964 World's Fair restored at Flushing Meadows Corona Park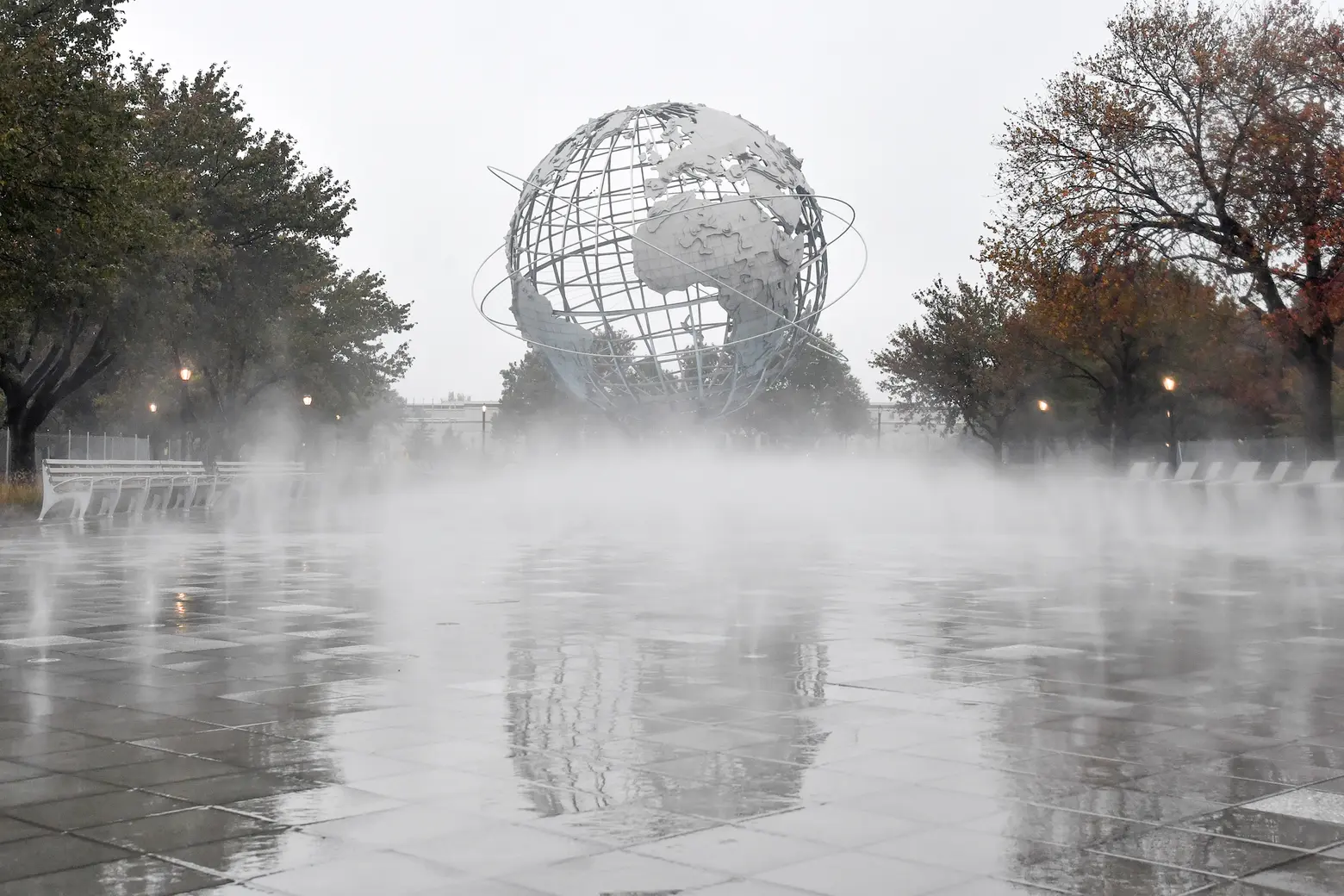 Photos by Daniel Avila/NYC Parks
When the World's Fair descended upon Flushing Meadows Corona Park in 1964-1965, one of the big attractions was the Unisphere. And leading up to this 140-foot-tall stainless steel globe was the Fountain of the Fairs, a large reflecting pool that acted as an interactive mist garden. Though they were renovated in 2000, the fountains were seriously damaged during Hurricane Sandy and stopped working. However, after a recent $6.8 million upgrade, they are back up and running.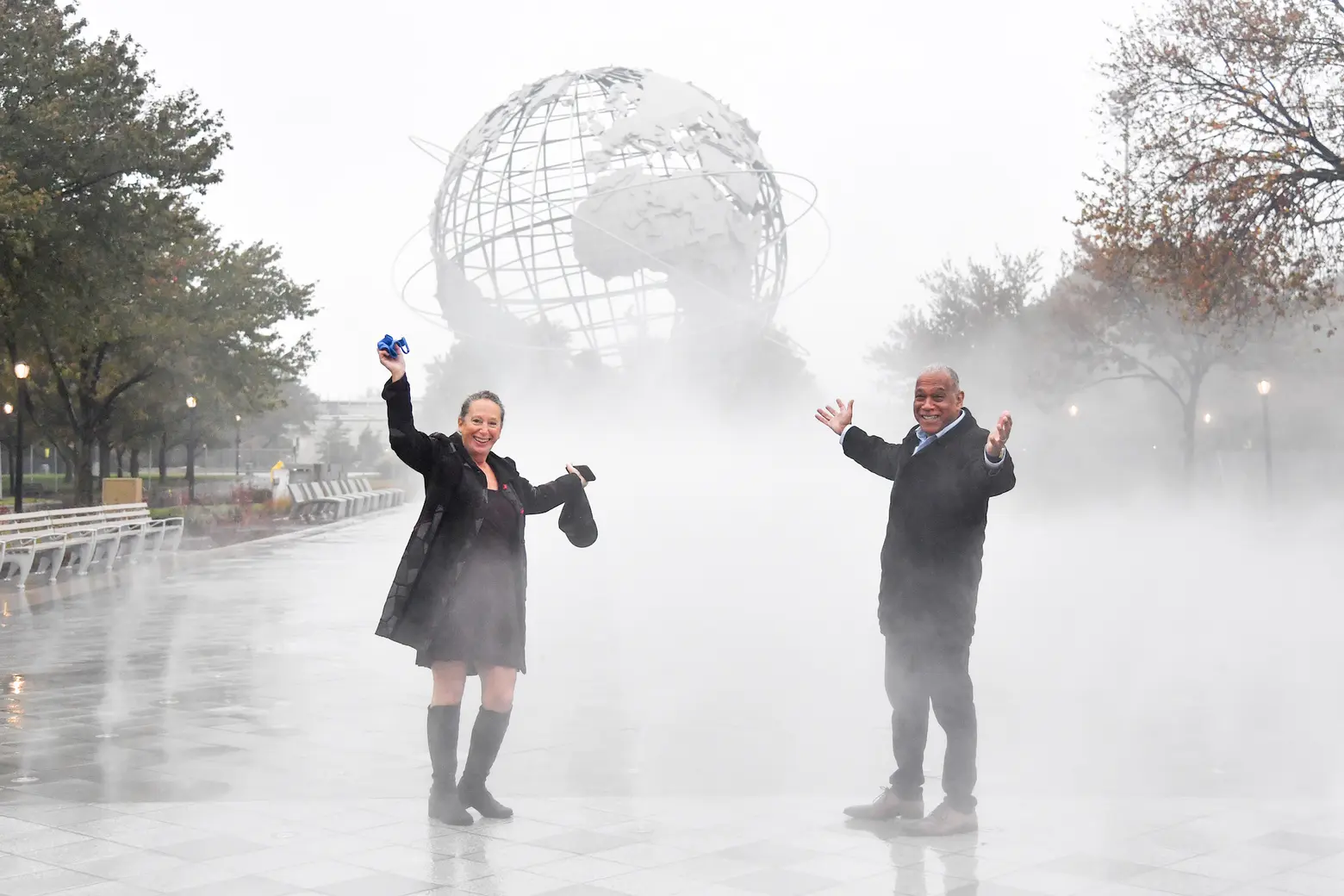 Photos by Daniel Avila/NYC Parks
"The Fountain of the Fairs is an iconic symbol of the 1964 World's Fair that keeps us connected to our city's rich history," said NYC Parks Commissioner Mitchell J. Silver. "We're thrilled to restore vibrancy to this historic site for the enjoyment of New Yorkers and visitors. Thanks to Mayor de Blasio's investment, the revitalized Fountain of the Fairs will continue to serve as a symbol of Queens and place for peaceful respite for generations to come."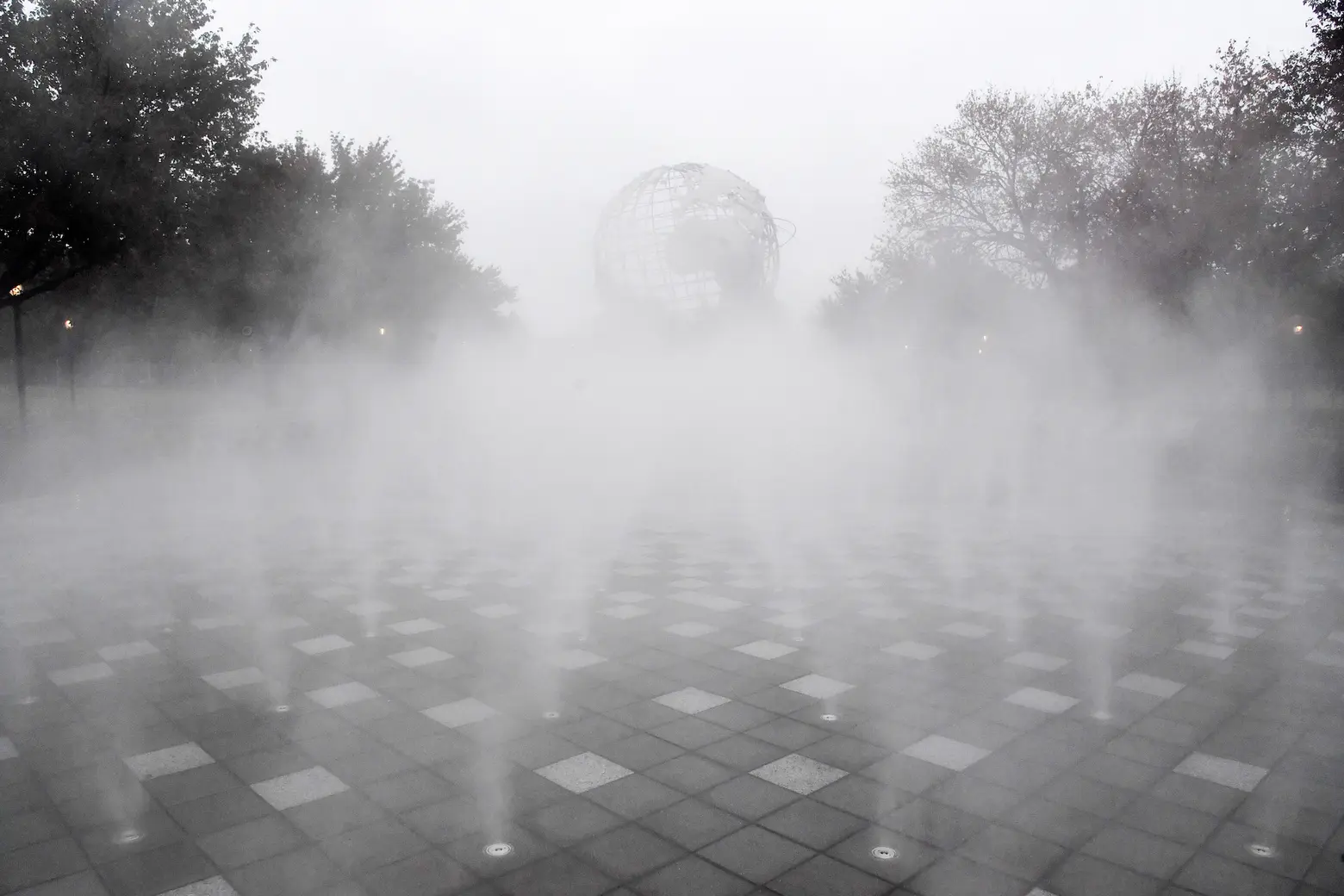 Photos by Daniel Avila/NYC Parks
The rehabilitation of the fountains first came to light in 2015, when the Parks Department began community meetings about how the space should be reimagined. After finding that most people wanted additional water features, a preliminary plan was released in early 2018.
Conceptualized by Quennell Rothschild & Partners, the newly opened Fountain of the Fairs retains its original footprint, dimensions, and design. New, specialized jets were installed "to create a cooling cloud that will refresh visitors on summer days," according to a Parks Department press release. Additional upgrades include new seating alongside the reflecting pool, updating plumbing and infrastructure, a drinking fountain, and new Art Deco-style pavement reminiscent of 1930s New York.
"These iconic fountains are known throughout the world as a hallmark of the borough of Queens, and a wonderful attraction where residents can cool off and have fun in the summer," said City Council Member Peter Koo.
RELATED: