New York State Pavilion to receive a $16.5M FEMA grant for Hurricane Sandy repairs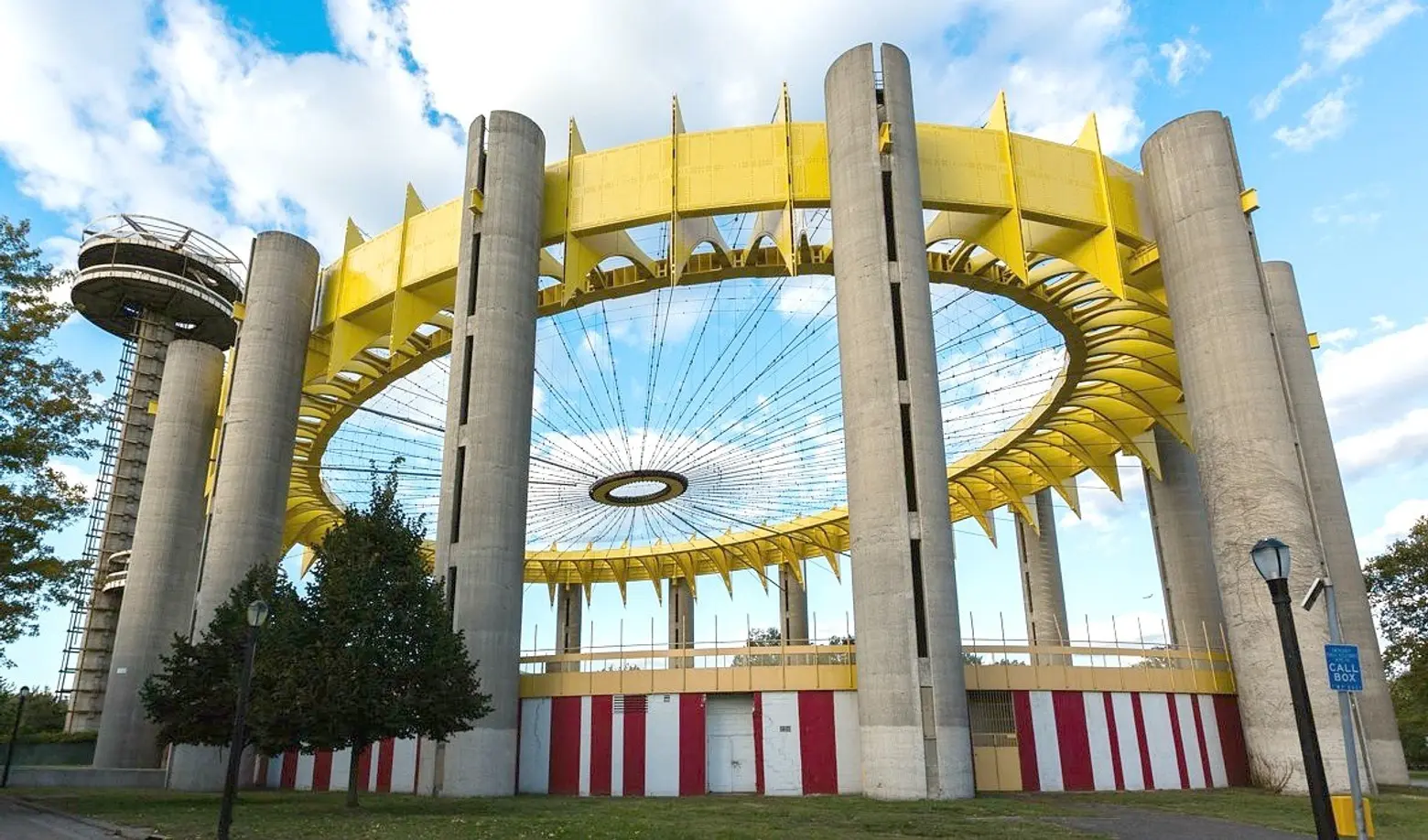 Designed by Philip Johnson for the 1964-65 World's Fair to embody the architectural essence of Space Age futurism, the New York State Pavilion has been battered by the ensuing decades to the point of becoming valued as an "historic ruin." As 6sqft previously reported, plans to restore the site have been progressing slowly even with new funding from the city. Now, Curbed reports, the iconic site in Flushing, Queens, will be getting a $16.5 million grant from FEMA for Hurricane Sandy-related repairs.
New York State senators Charles Schumer and Kirsten Gillibrand announced Wednesday that the federal funding is headed to the New York Office of Management and Budget for repair and replacement of electric units at the Pavilion's World's Fair Park and to create flood protection measures to prevent damage from future storms.
Queens Borough President Melinda Katz said, "This is a tremendous investment toward repair and resiliency in the park on the part of Senator Schumer and Senator Gillibrand that will recover a national treasure here in Queens. With these additional resources for electrical and structural improvements, we are well on our way to restore and illuminate this historic, architectural marvel into a visible icon befitting The World's Borough."
City officials and preservationists previously secured $14 million for specific repairs and improvements to the pavilion. Mayor de Blasio kicked in $6.45 million for the project, while Borough President Melinda Katz raised $6.45 million, with the remaining $800,000 coming from the City Council.
[Via Curbed]
RELATED: