REVEALED: Hudson Yards' 1,100-foot-high sky deck Edge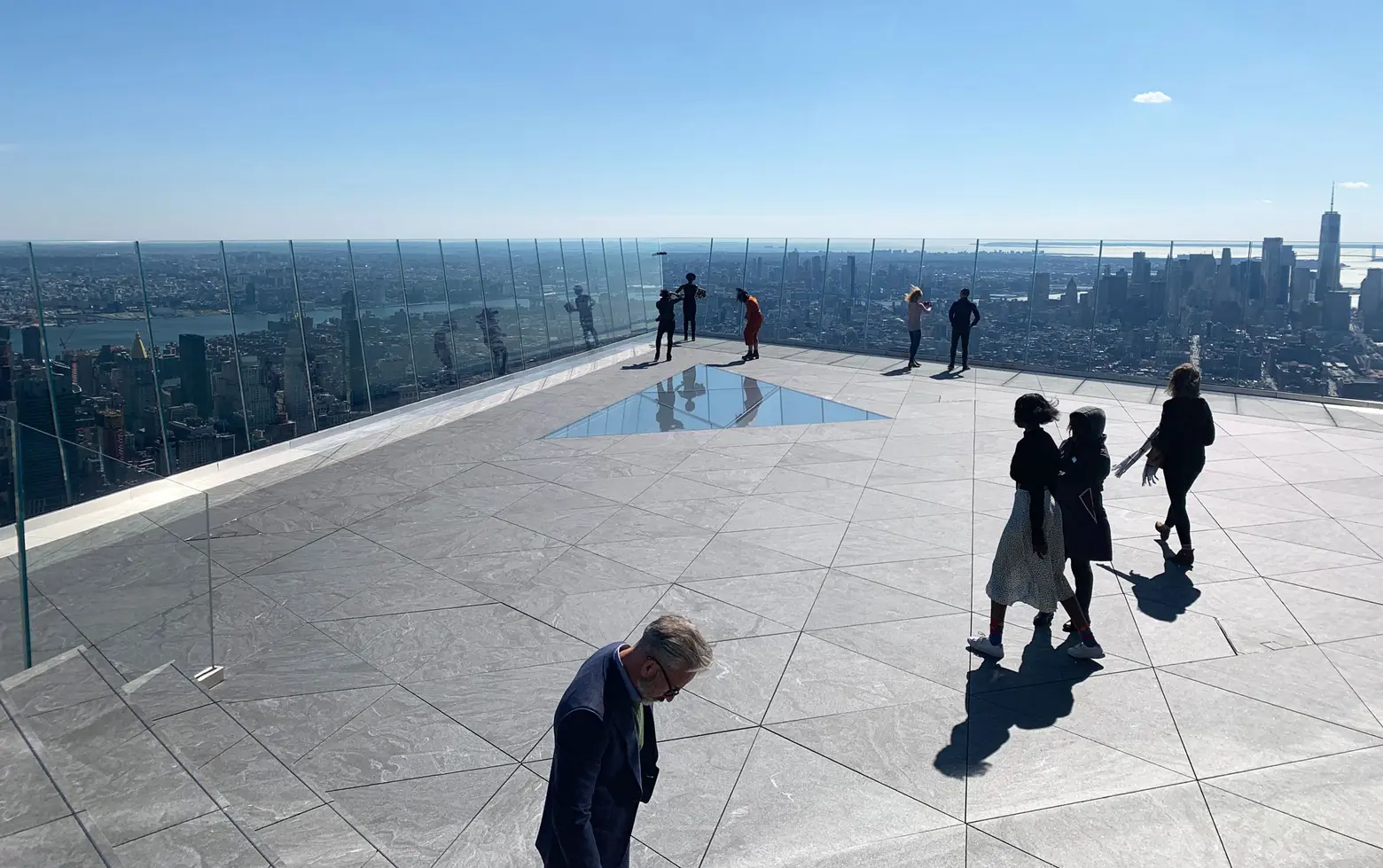 All photos © Dana Schulz for 6sqft
Thanks to Rolling Stone's awesome Women Shaping the Future event today, 6sqft got a first look at Edge, Hudson Yards' observation platform that extends 80 feet from the 100th floor of 30 Hudson Yards. As though being 1,100 feet above ground wasn't dizzying enough, the Western Hemisphere's highest outdoor sky deck also has a glass floor. Ahead, get a first look at this truly one-of-a-kind experience and its incredible 360-degree views before it opens to the public on March 11th.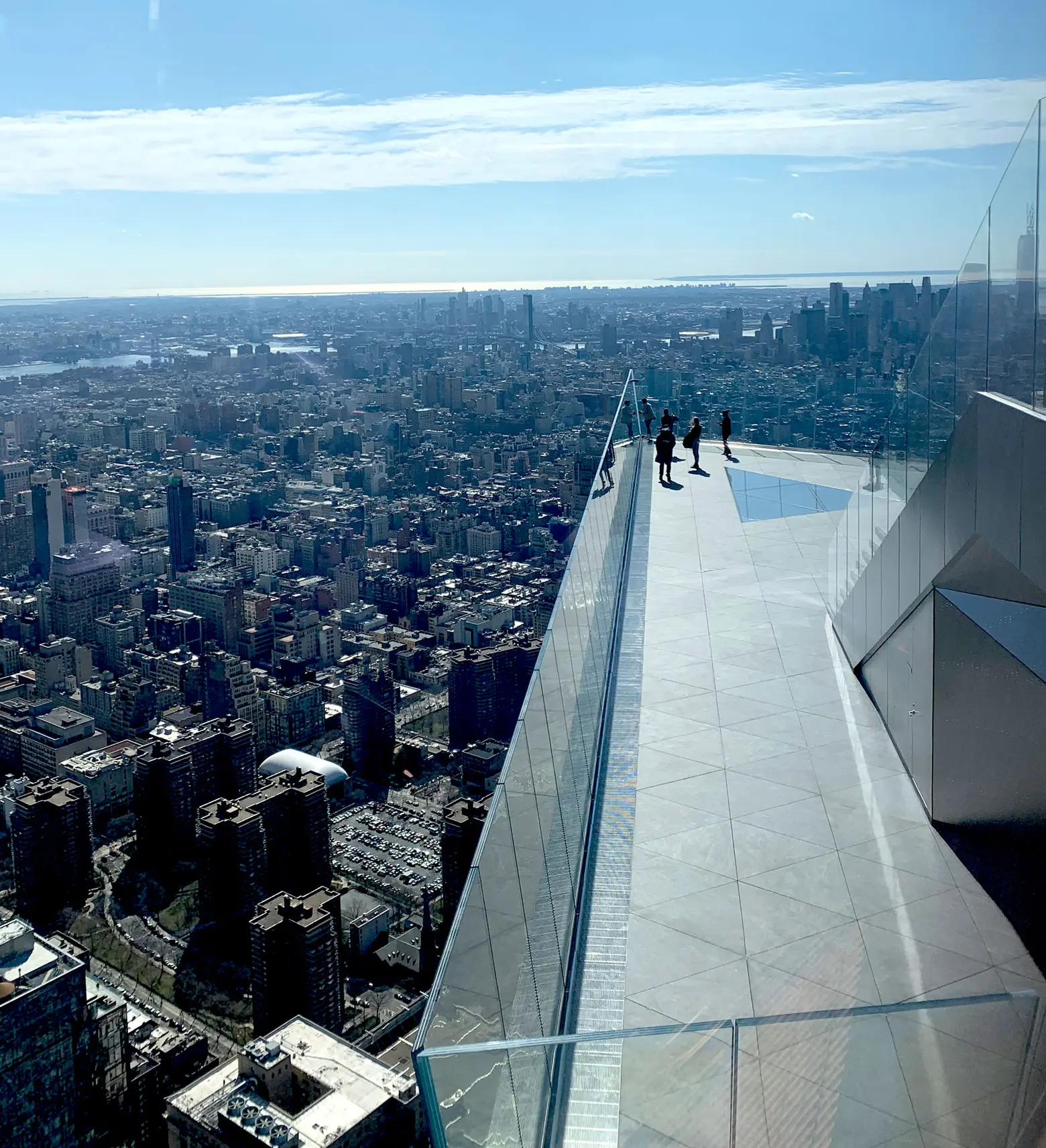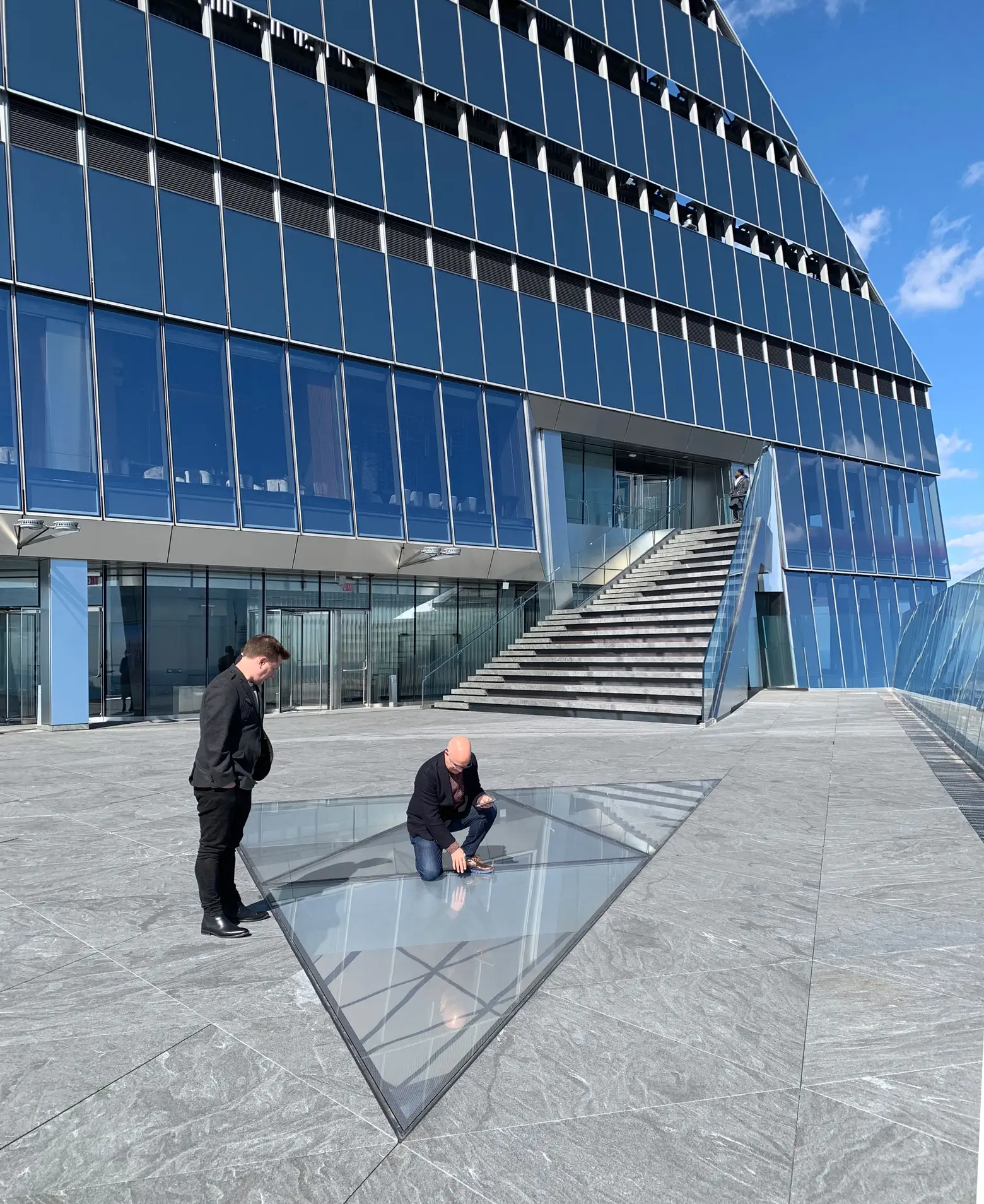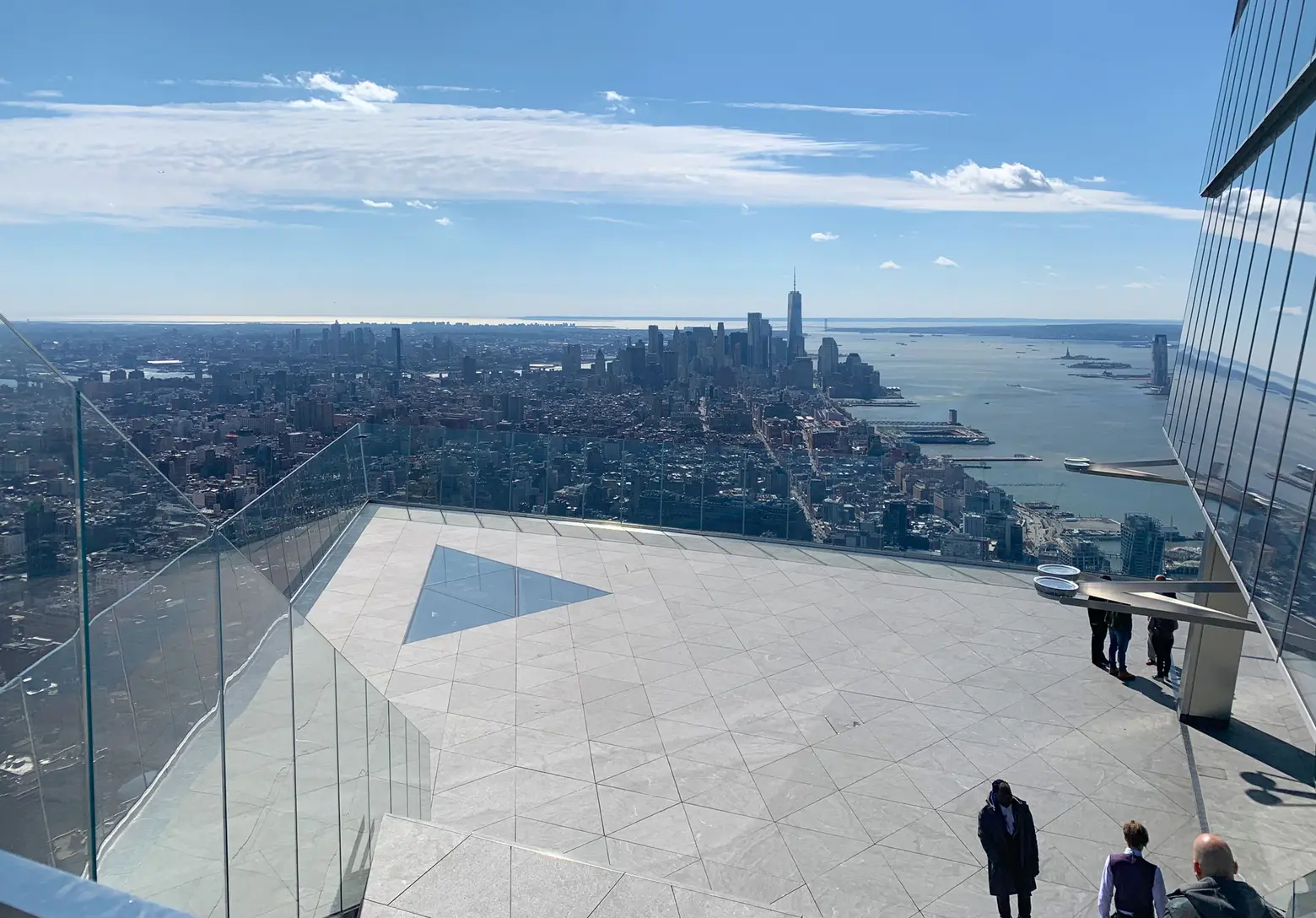 As 6sqft previously explained:
The 765,000-pound observation deck is comprised of 15 sections, each weighing between 35,000 and 100,000 pounds, all bolted together and anchored to the east and south sides of the building. The 7,500-square-foot outdoor viewing area is surrounded by 79 glass panels, each weighing 1,400 pounds.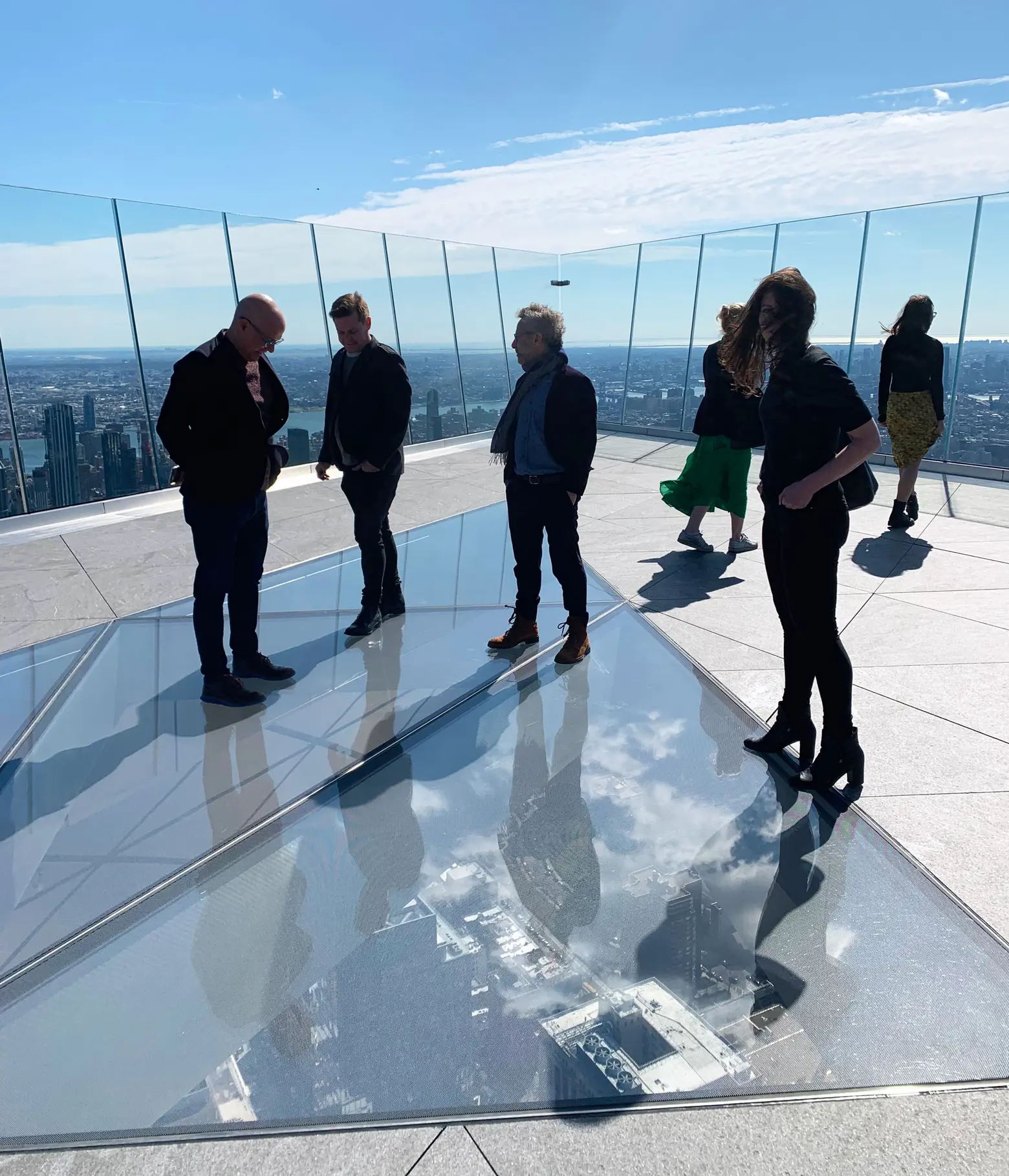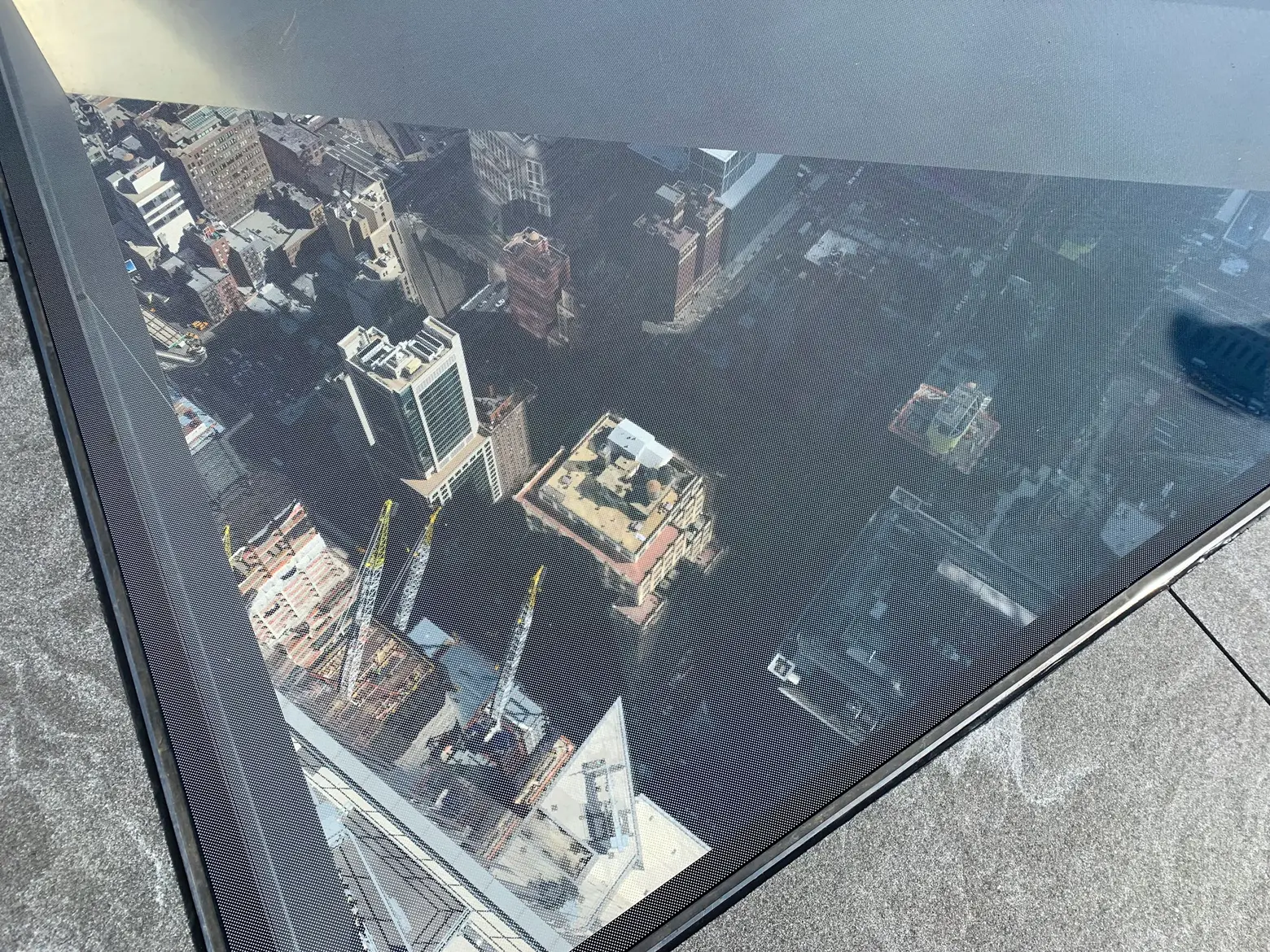 And as we learned today, the glass floor is five pieces of glass thick; apparently, early guests have even been jumping down on it. But if this thought makes you queasy, you can sip an adult beverage before heading out. Edge is connected to Peak, the 101st-floor restaurant/cocktail bar/event space that connects to the platform. Peak will open on March 12th; reservations are already open. Tickets for Edge went on sale back in October, and it will open on March 11th. You can get tickets and find out more information here >>
Until then, get the full view in this video:
RELATED:
All photos © Dana Schulz for 6sqft