REVEALED: Penthouse Floorplans for Jean Nouvel's MoMA Tower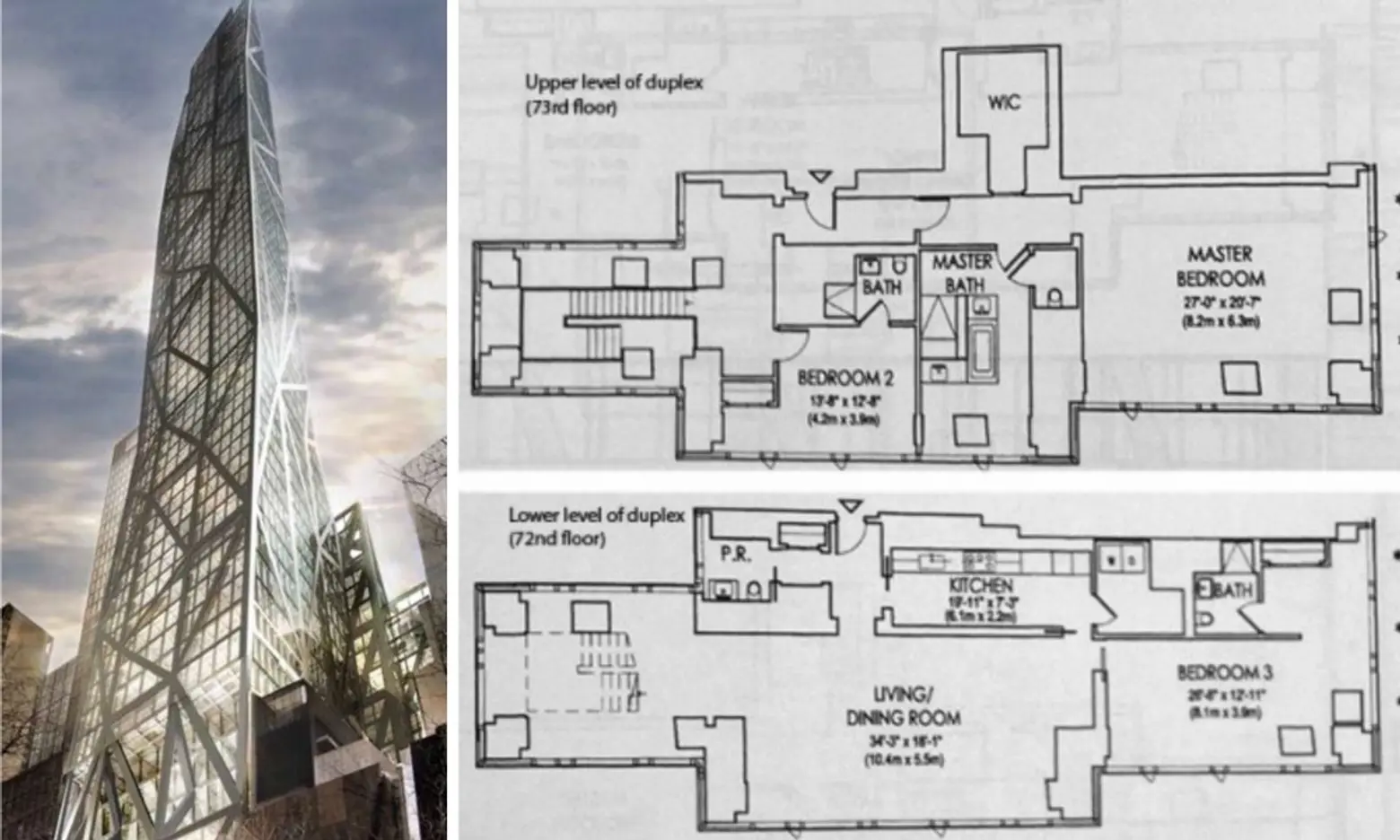 Just last week, we announced that the Jean Nouvel-designed MoMA residential tower was finally moving forward, after the purchase of $85 million in air rights and with a new construction loan of $860 million. Now, The Real Deal has obtained penthouse floorplans for the 82-story tower, and they are nothing to sneeze at.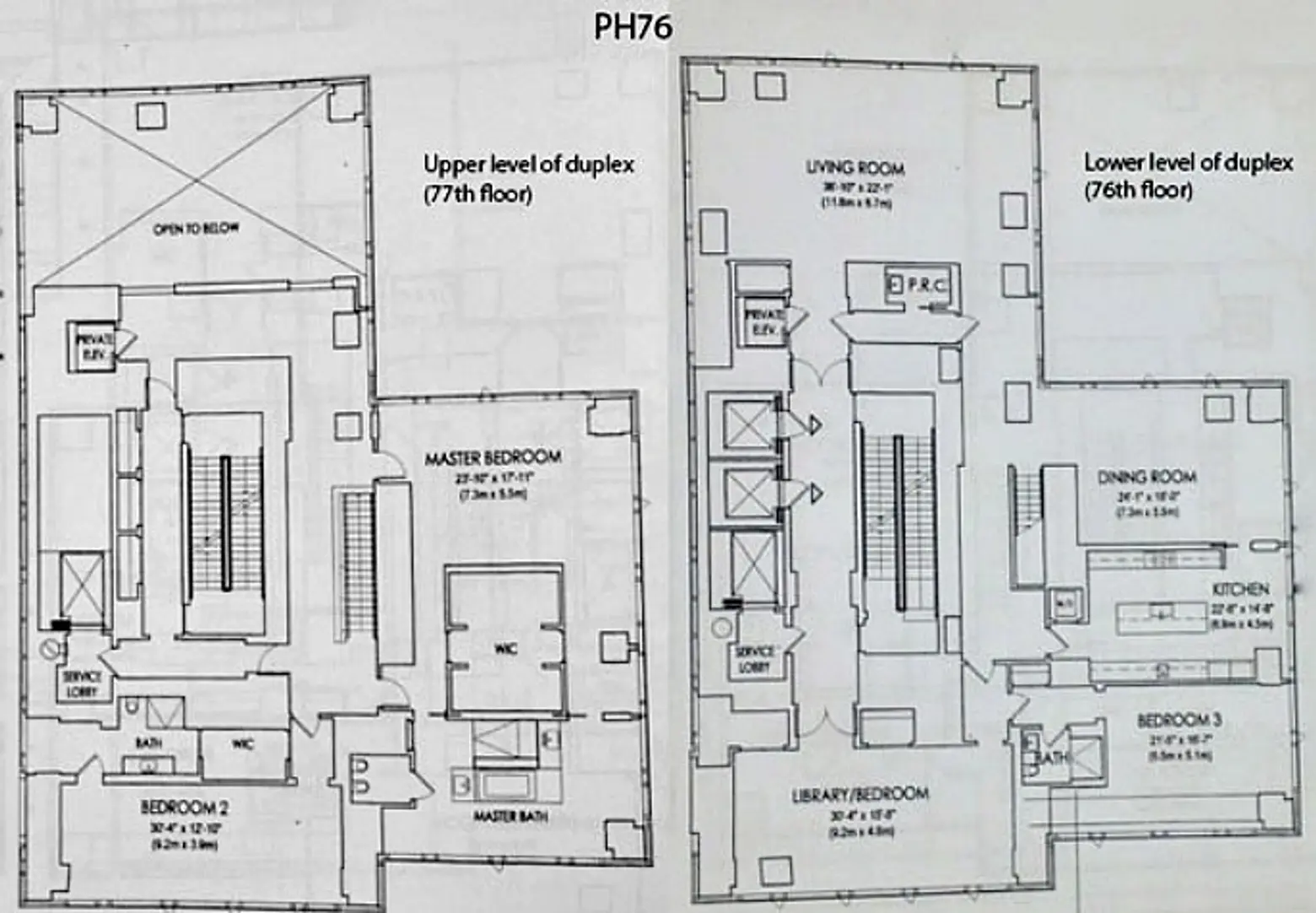 The largest unit will be nearly 19 times the size of the smallest staff apartment, according to applications filed last month by developer Hines. PH76 has three bedrooms and totals 7,892 square feet over two floors, while the smallest staff apartment is just 417 square feet. The only price revealed thus far is for the resident manager's unit, price at $3,115 per square foot.
As has become the trend among NYC supertalls, the MoMA tower skips floors 41-47 in its sequence in order to market itself as having more stories than it actually does. The Department of Buildings classifies the structure as 73 floors with the highest apartment floor on the 72nd floor, but the AG filing identifies the tallest floor as 82.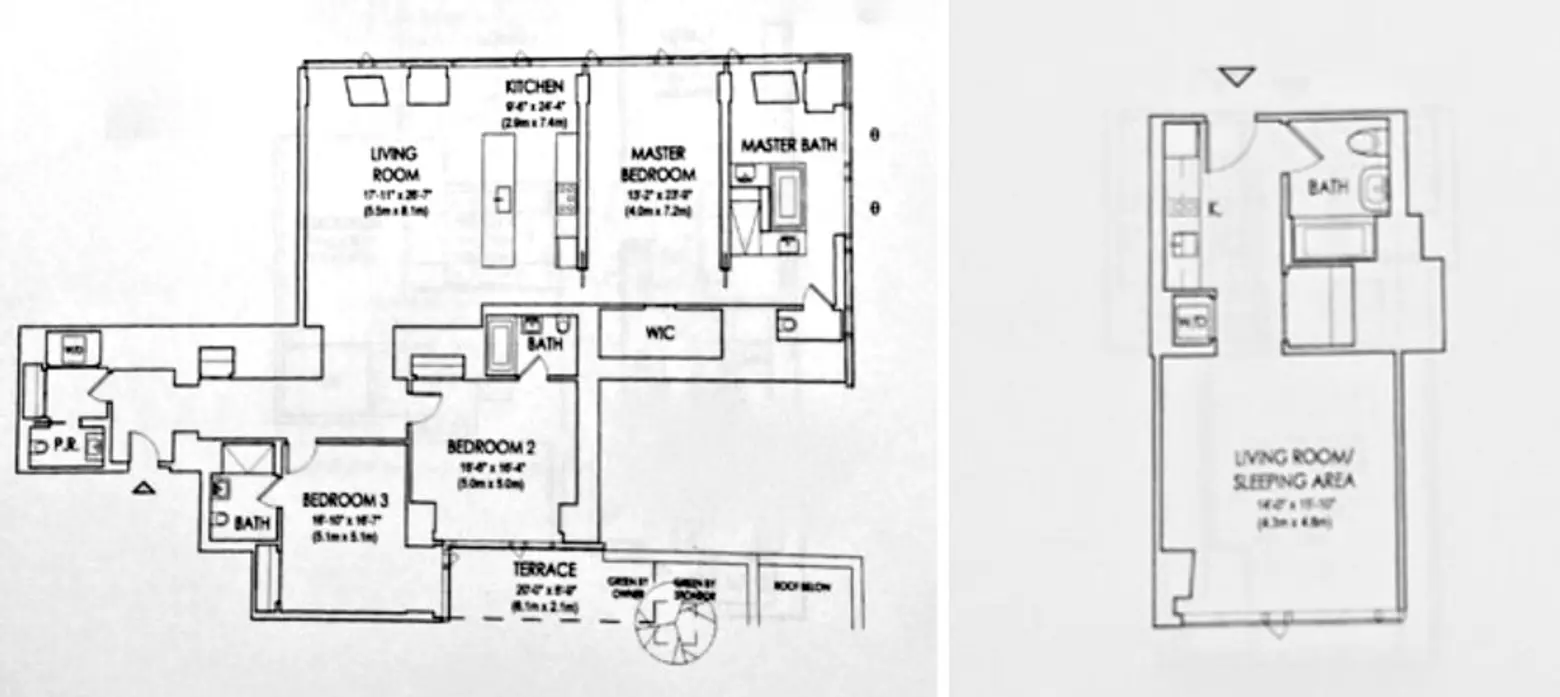 Unit 17B has three bedrooms and 2,584 square feet (L); Unit 1609 is a 644-square-foot studio (R)
Located at 53 West 53rd Street, the building will boast 524,335 square feet of residential space that houses 140 residential units, including six penthouses. In addition, there will be 30 staff apartments. As far as the bedroom breakdown, there will be 32 one-bedroom apartments, 51 two-bedrooms, 47 three-bedrooms, nine four-bedrooms, and two five-bedroom units. For a full list of units, check out our gallery below.
[Related: Construction on Jean Nouvel's MoMA Tower will Finally Move Forward!]
[Via The Real Deal]
Floorplan images © The Real Deal