New renderings and construction photos reveal full design of Jean Nouvel's 53W53 'MoMA tower'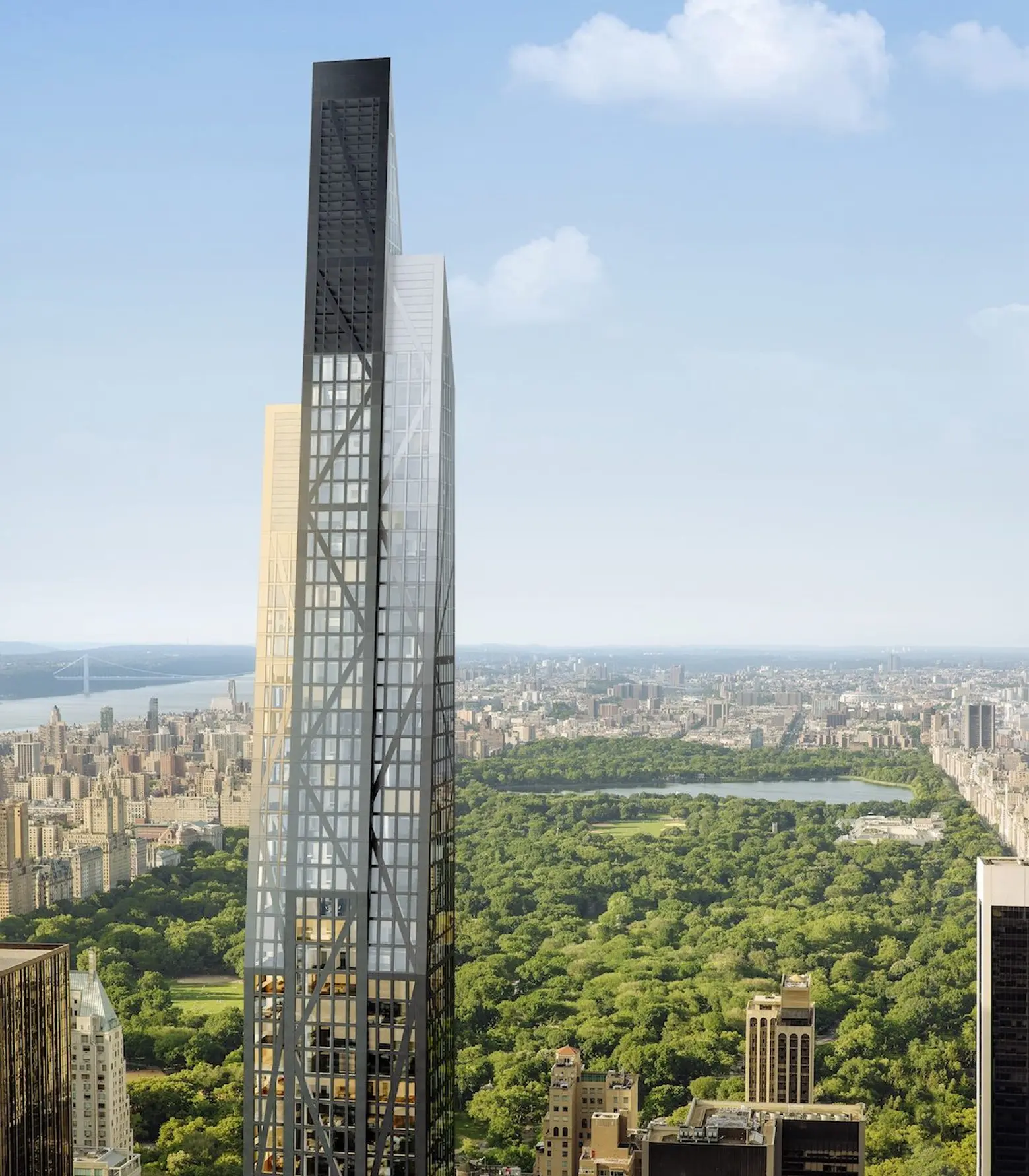 Central Park View; Rendering by Hayes Davidson
6sqft checked in almost a year ago on starchitect Jean Nouvel's MoMA-adjacent tower, 53W53 at 53 West 53rd Street, when photos from the Billionaires' Row construction site showed the building getting the first of its intricate diagrid skin. Construction on the 82-story building recently reached the 58th floor, and newly-released renderings and construction photos show the full design of the 1,050-foot-tall tapered tower, which will have interiors by celebrated designer Thierry Despont, from crown to ground level. The new images also show how the Museum of Modern Art will have three new gallery levels within the tower's base on floors 2, 4 and 5.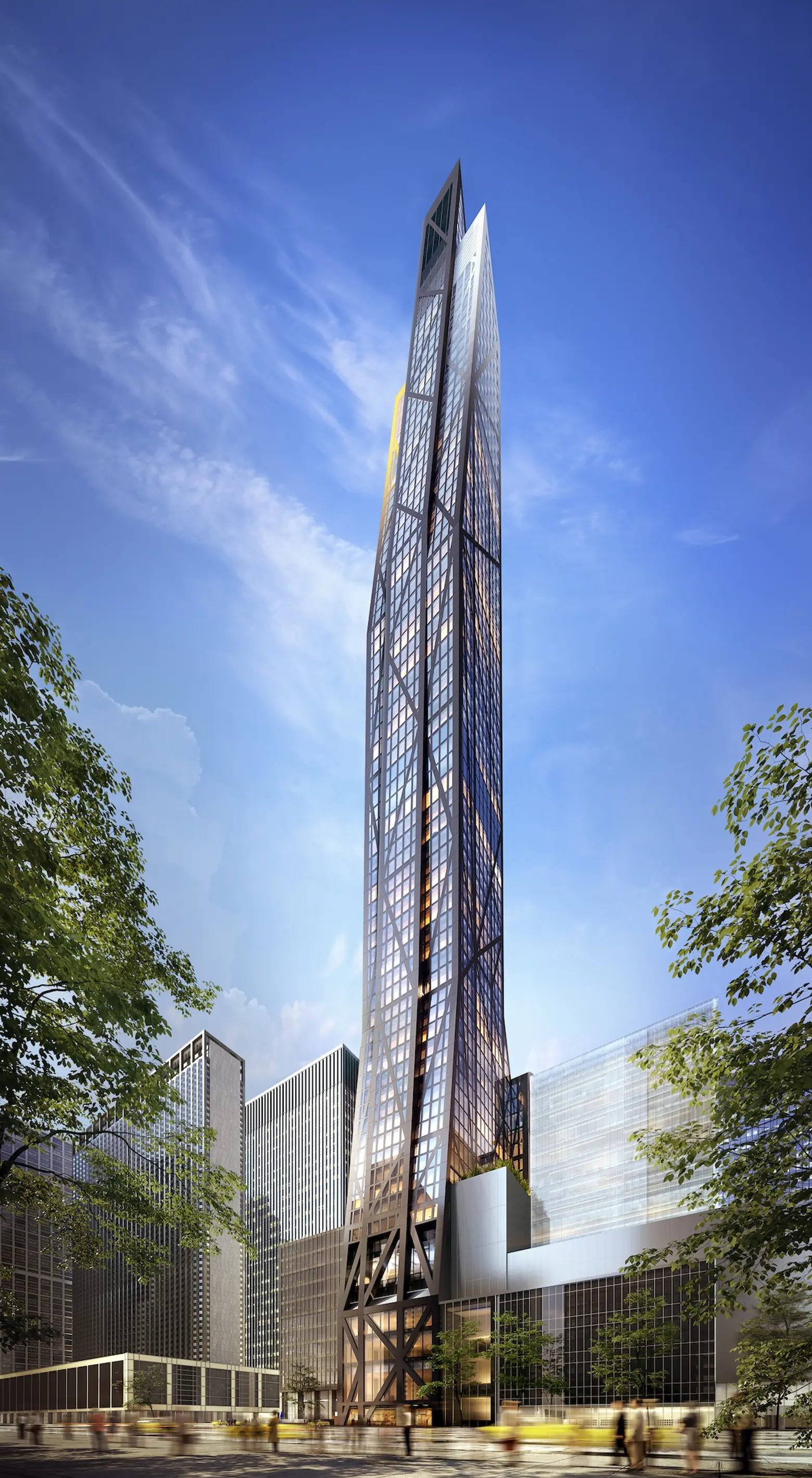 Rendering by VUW STudio
The building will contain 145 condominium residences ranging from one-bedrooms to duplex penthouses. With open Central Park views starting on the 48th floor, available units range in price from a $3.3 million one-bedroom to a 6,448-square-foot home on the 65th floor asking $44 million. A 6,643-square-foot penthouse on the 81st and 82nd floors will be priced at over $70 million.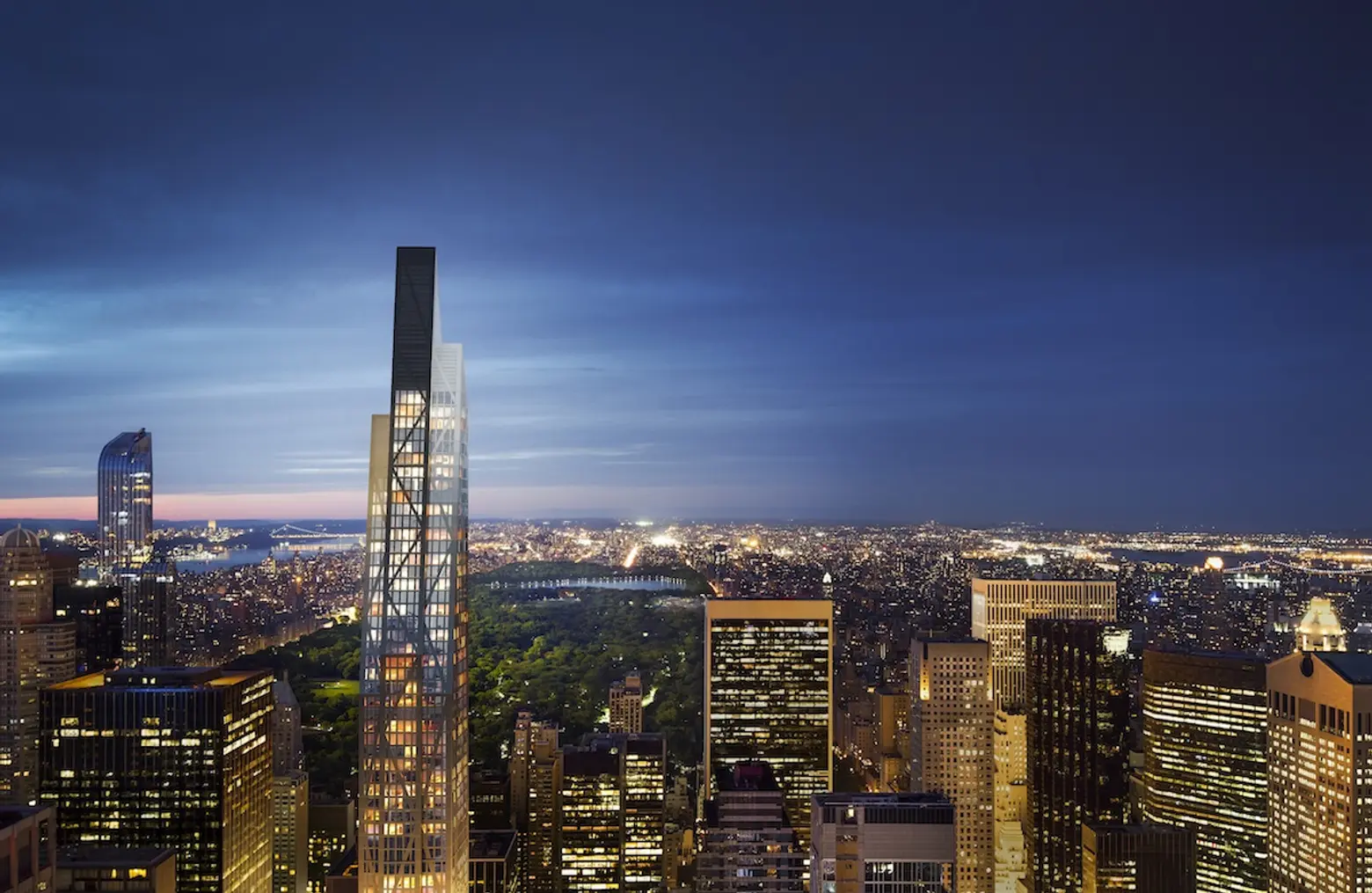 Central Park view; rendering by Hayes Davidson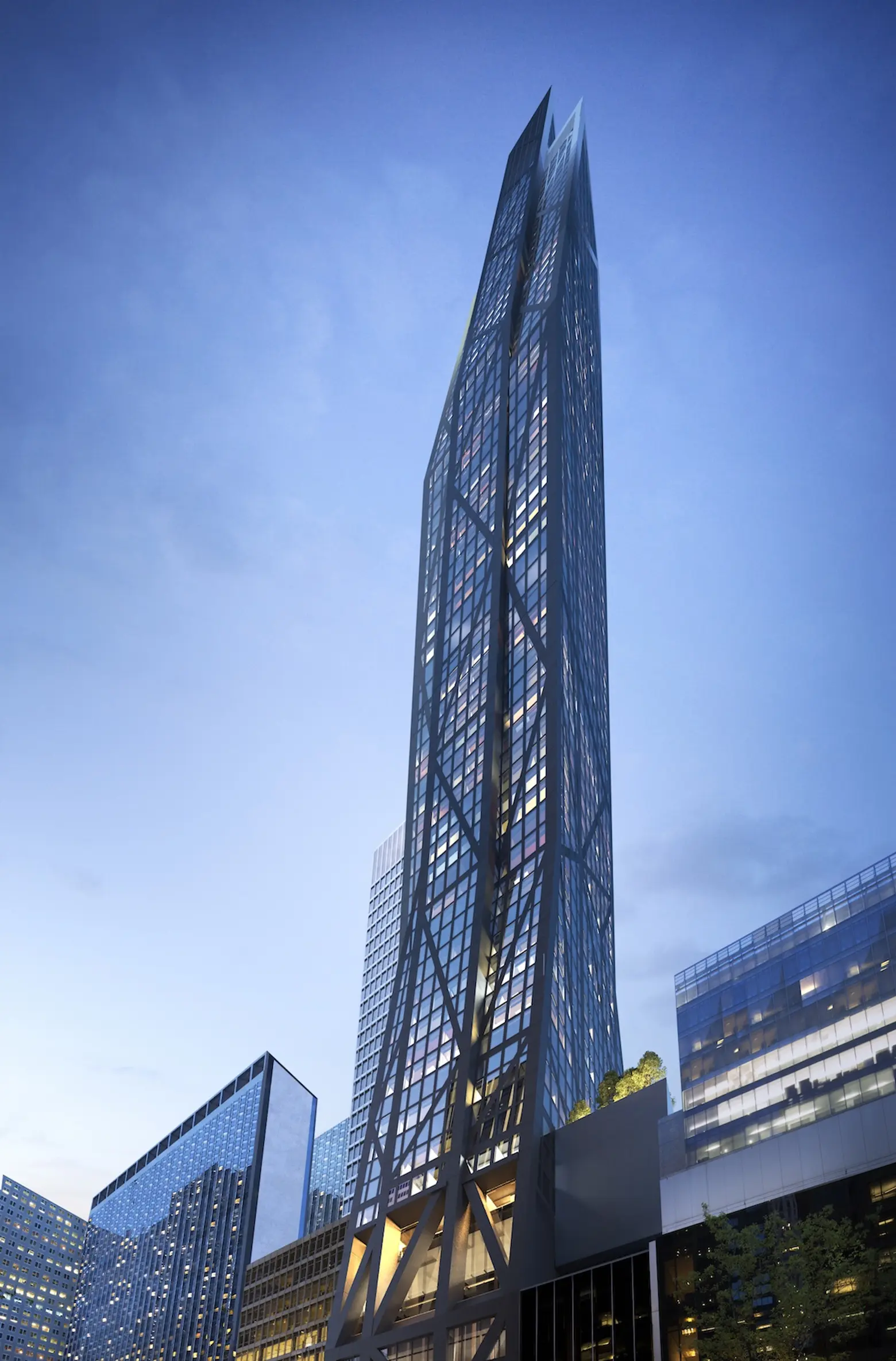 Rendering by Hayes Davidson


Rendering by Hayes Davidson
Interiors designed by Thierry Despont will have four-inch solid American oak floors, custom crown molding and in-unit washers and dryers. Kitchens boast glass cabinets, marble counters and backsplashes and high-end appliances. Baths have Verona limestone floors, Noir St. Laurent marble and Peruvian golden travertine feature walls.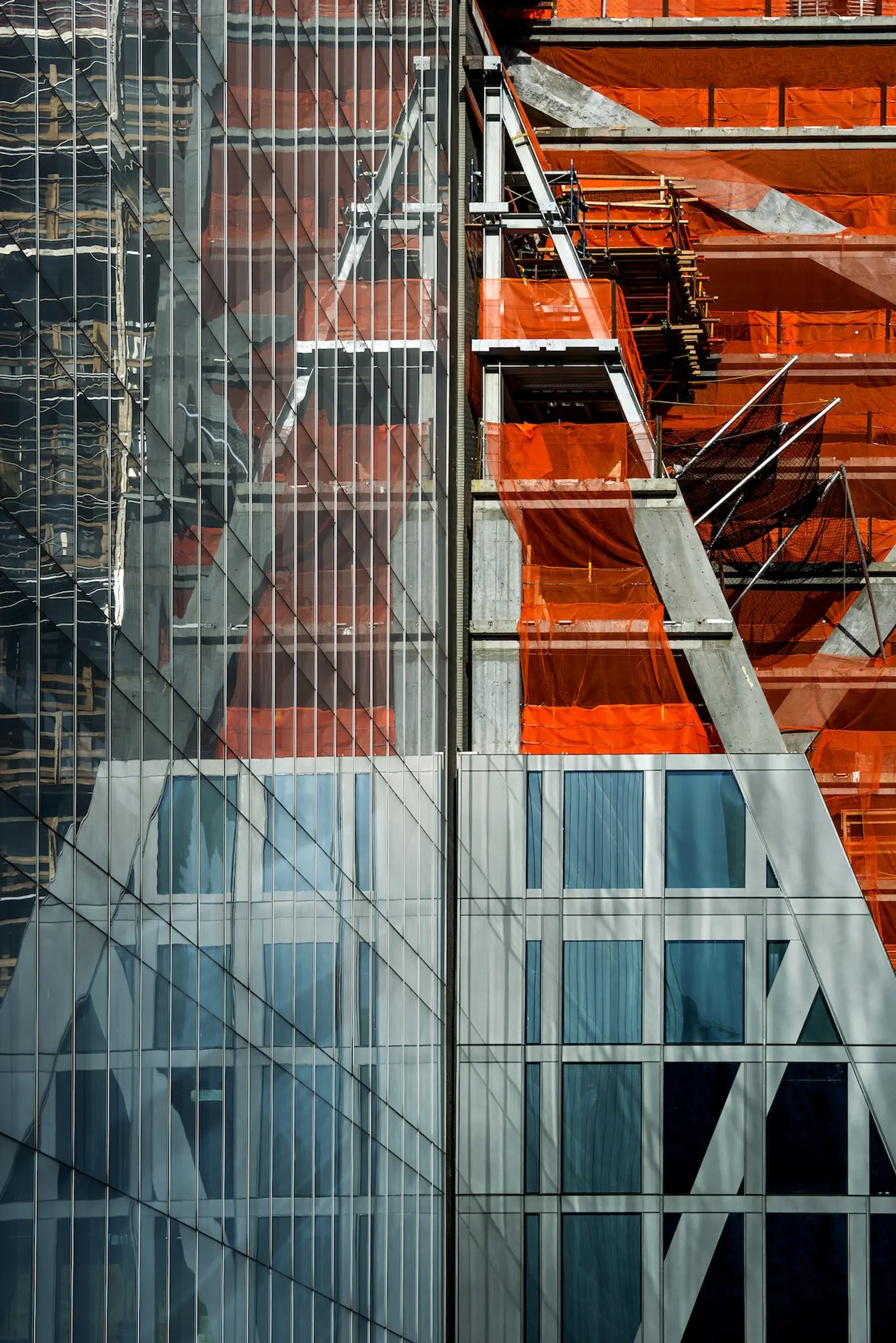 Photo by Giles Ashford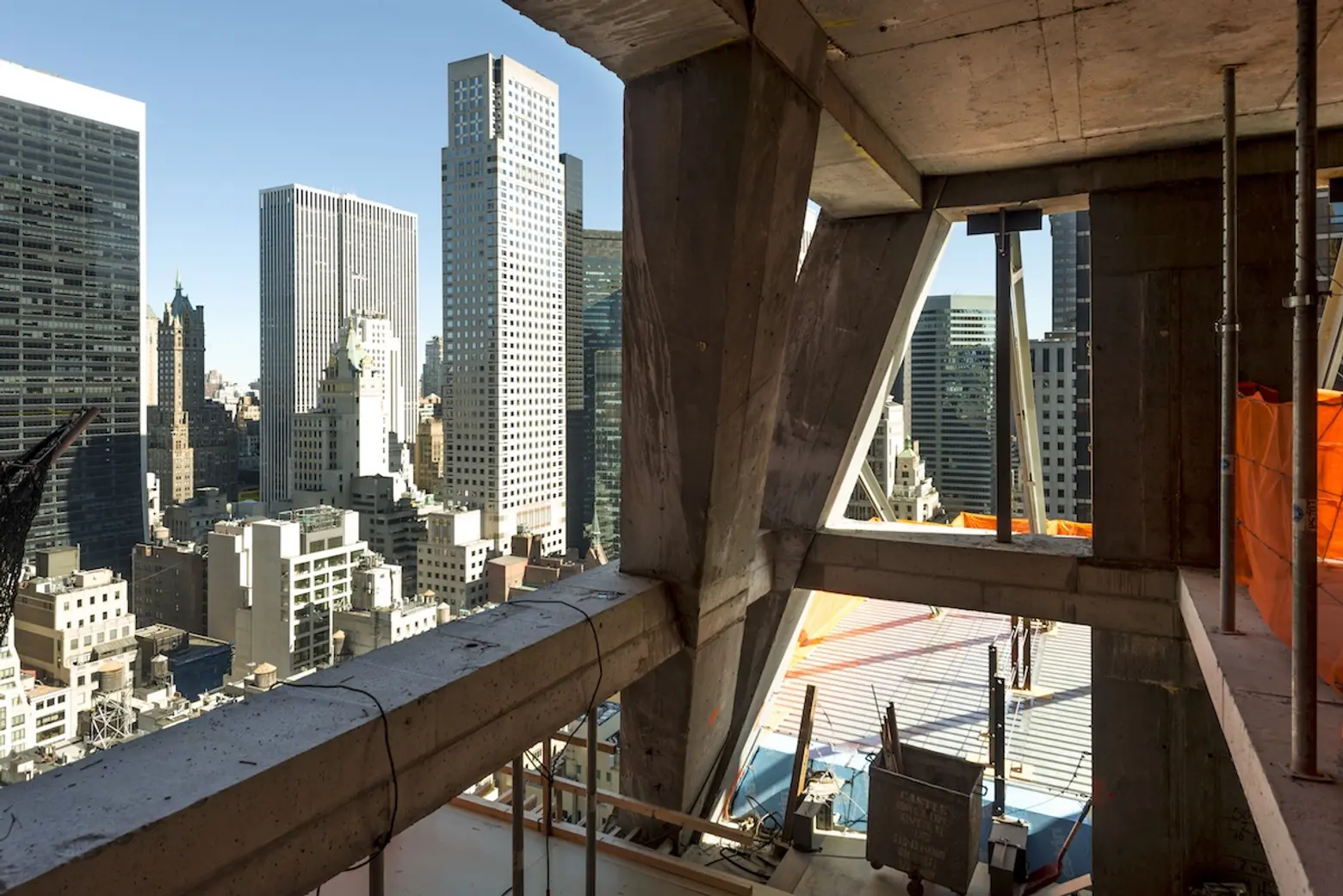 Photo by Giles Ashford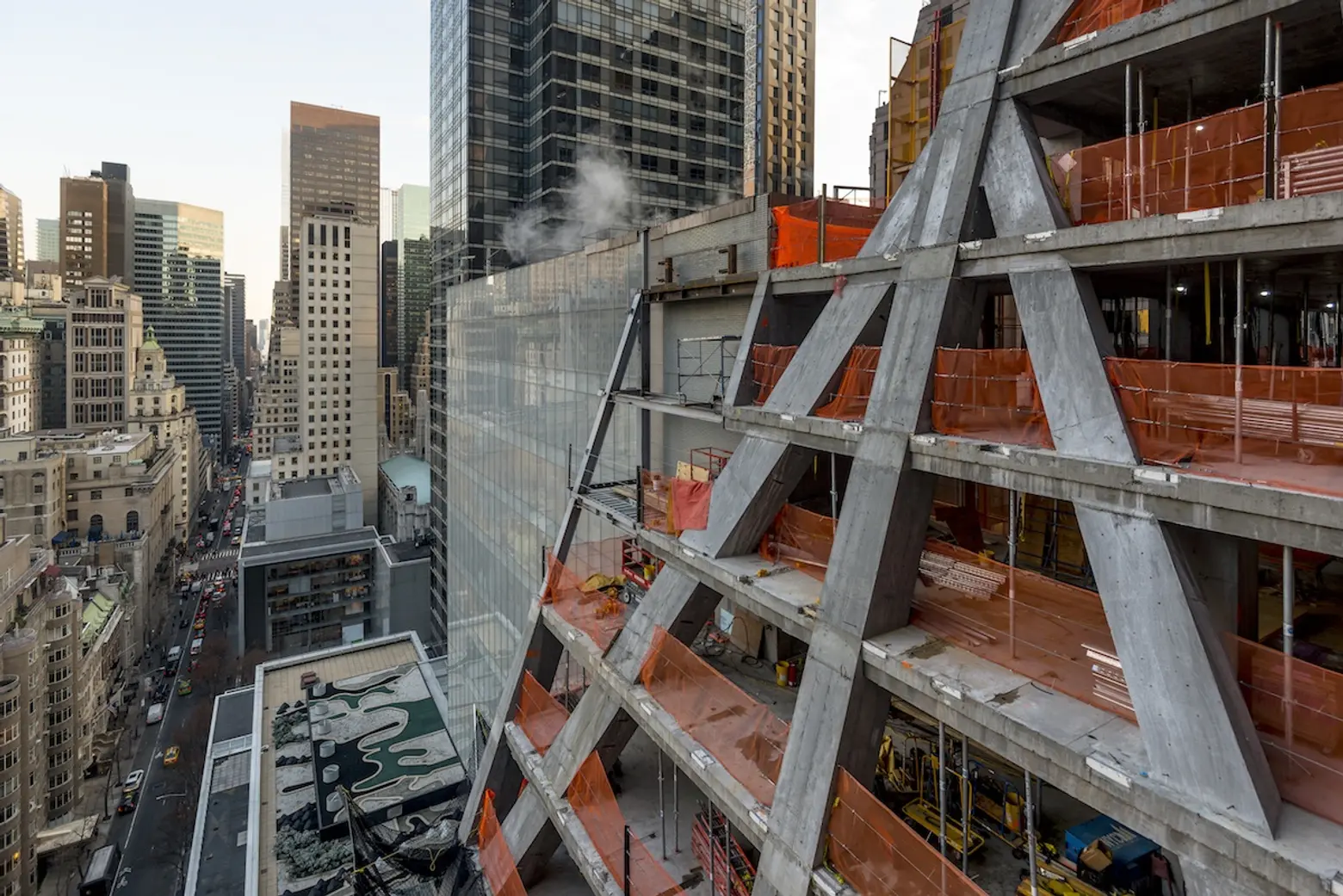 Photo by Giles Ashford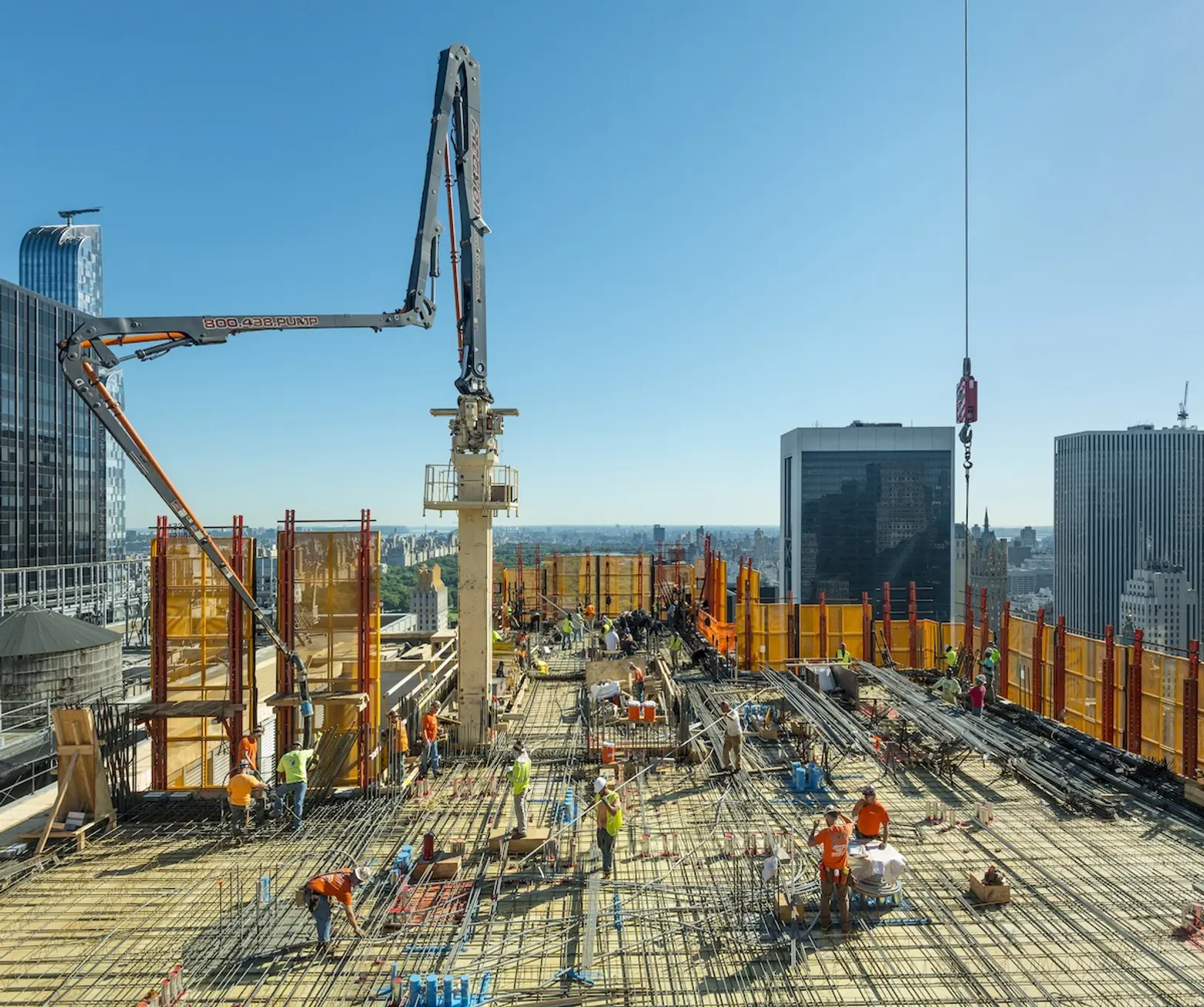 Photo by Giles Ashford
Because of the advanced diagrid structure, Nouvel has said there are, "almost no two similar apartments in the building because on every floor the shape and the layouts are different."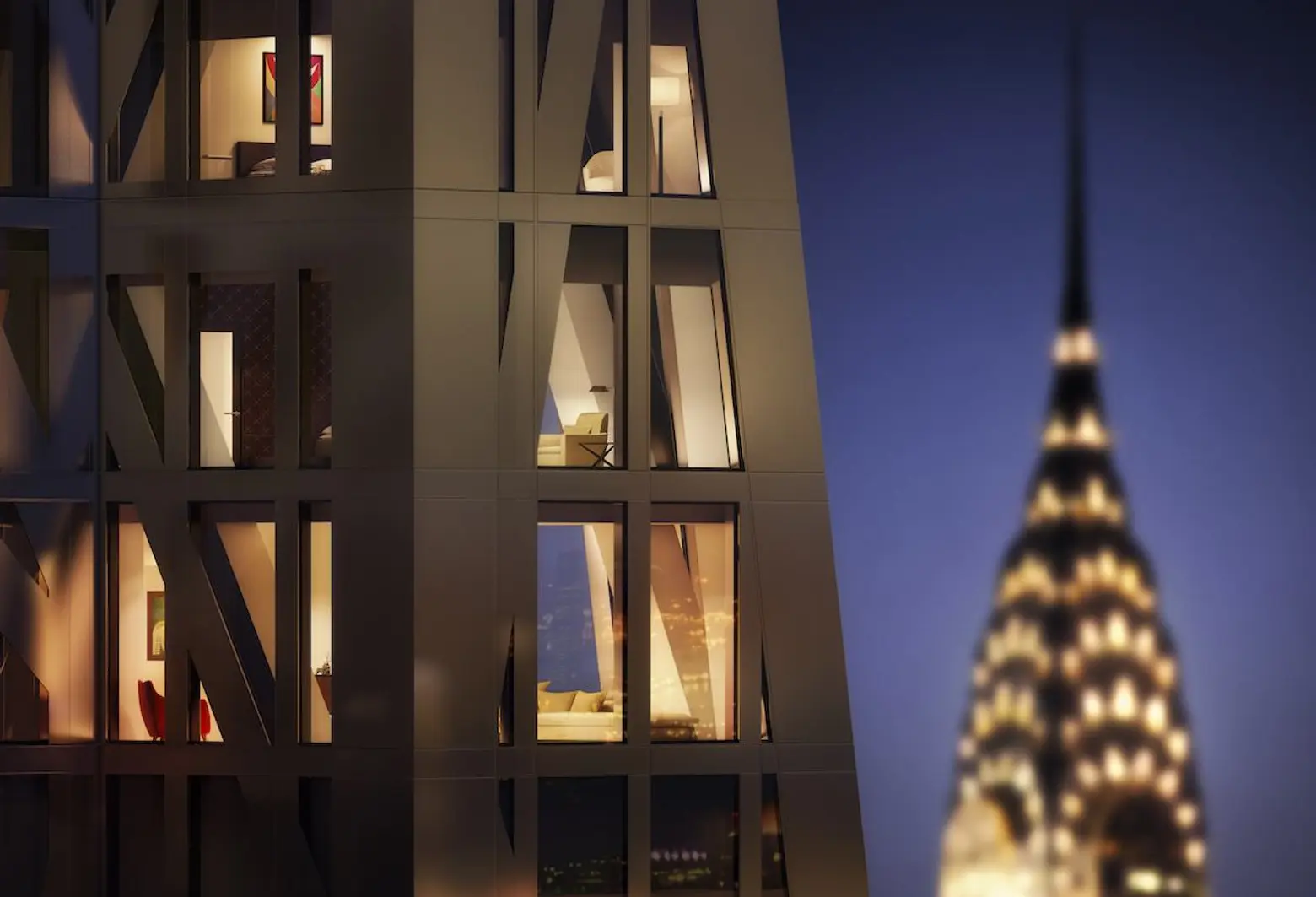 Image: Hayes Davidson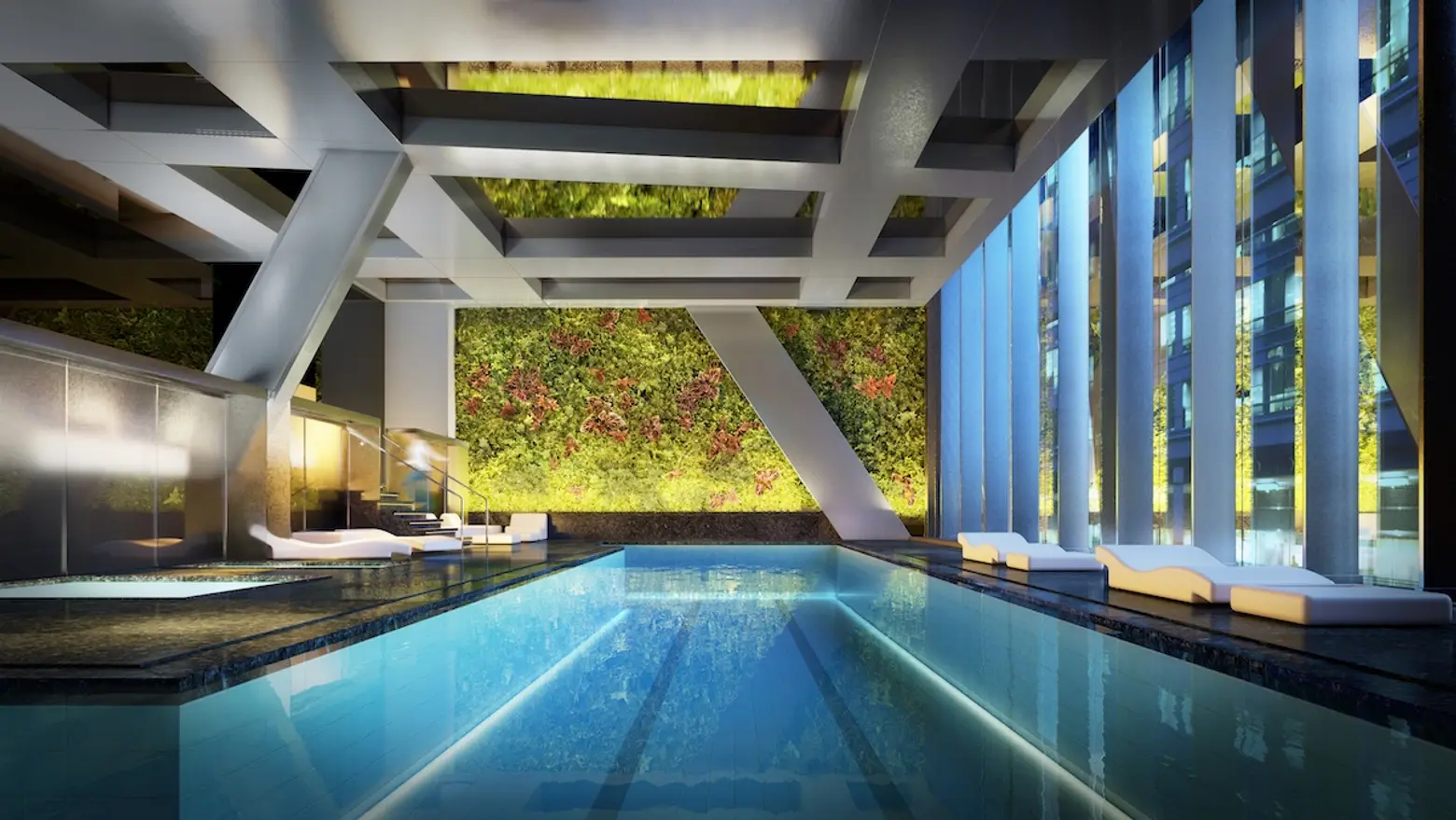 53W53 lap pool; image: Hayes Davidson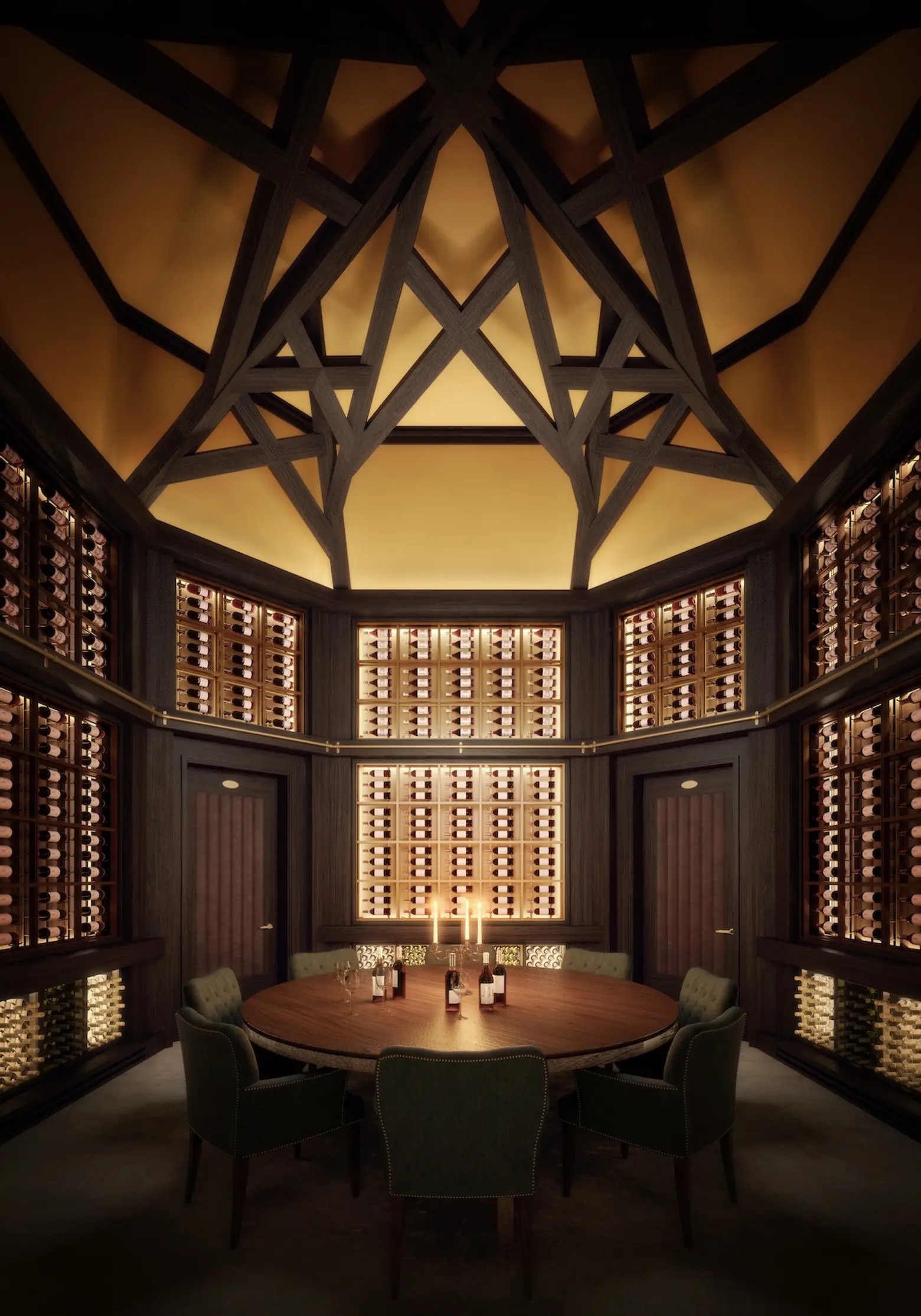 Wine room; image: Hayes Davidson
In addition to amenities like a children's playroom and a wine tasting room, a 17,000 square foot full-floor wellness center will include two large vertical gardens designed by French botanist Patrick Blanc which will frame a 65 foot swimming pool, a fitness center, private training area, sauna, steam rooms, golf simulator and squash court, all operated by The Wright Fit. Floors 46 and 47 feature a double-height lounge with unbeatable views and a private formal dining room overlooking Central Park. Plus, residents get a complimentary $3,000/year membership to the neighboring Museum of Modern Art.
Keep up with 53W53 at CityRealty.
RELATED: