Popular Italian restaurant Rosemary's has a new location in Stuyvesant Town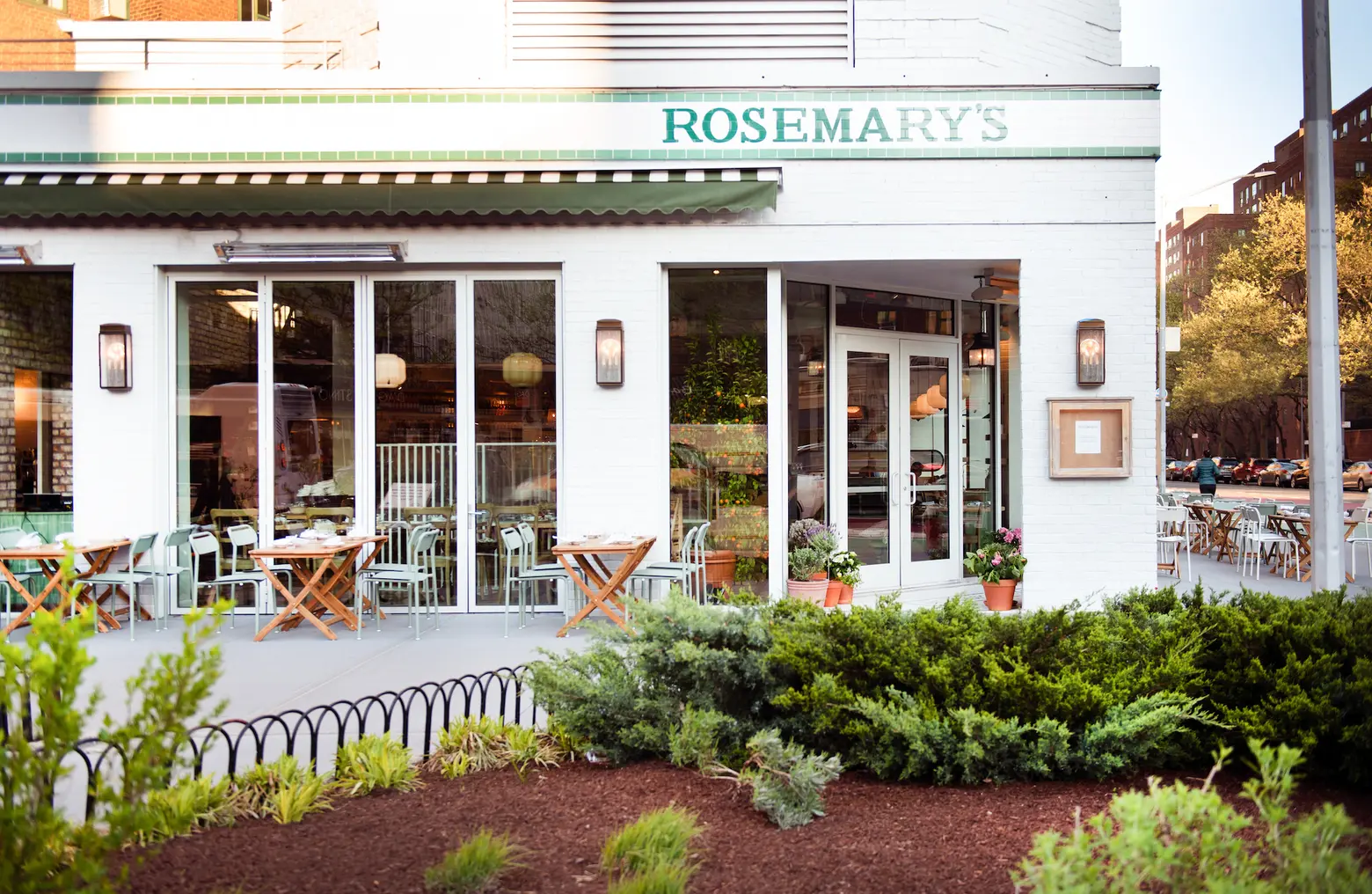 The West Village's popular Italian restaurant Rosemary's opened a second NYC location in Stuyvesant Town today. Rosemary's opened on Greenwich Avenue in 2012 and quickly became a neighborhood favorite due in part to its rooftop garden that provides produce for the menu. The huge new outpost, at 350 First Avenue at East 20th Street, will have a 120- seat dining room, 50-person wine bar, 30-seat private dining room, and a 100-seat sidewalk cafe overlooking a planned community garden.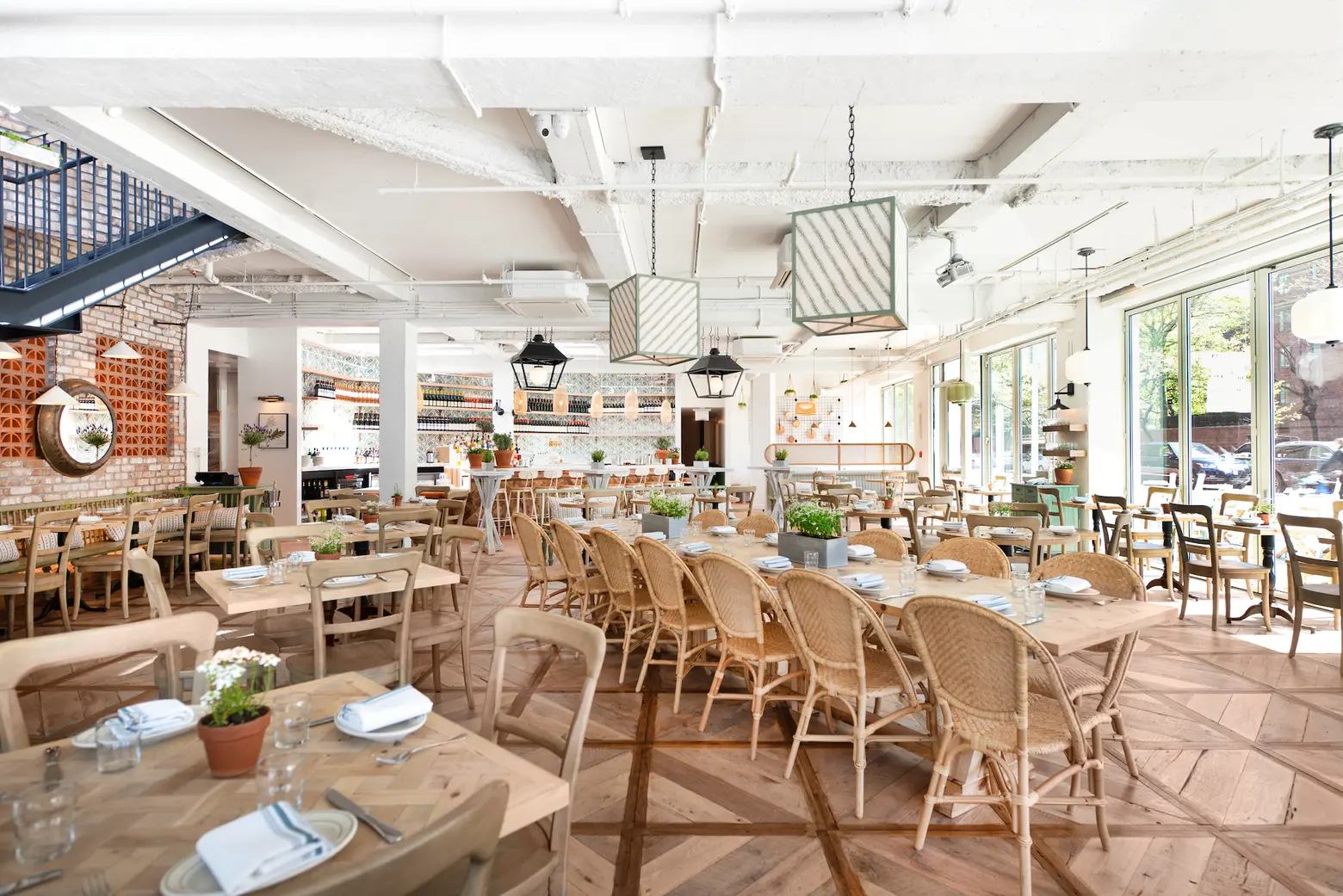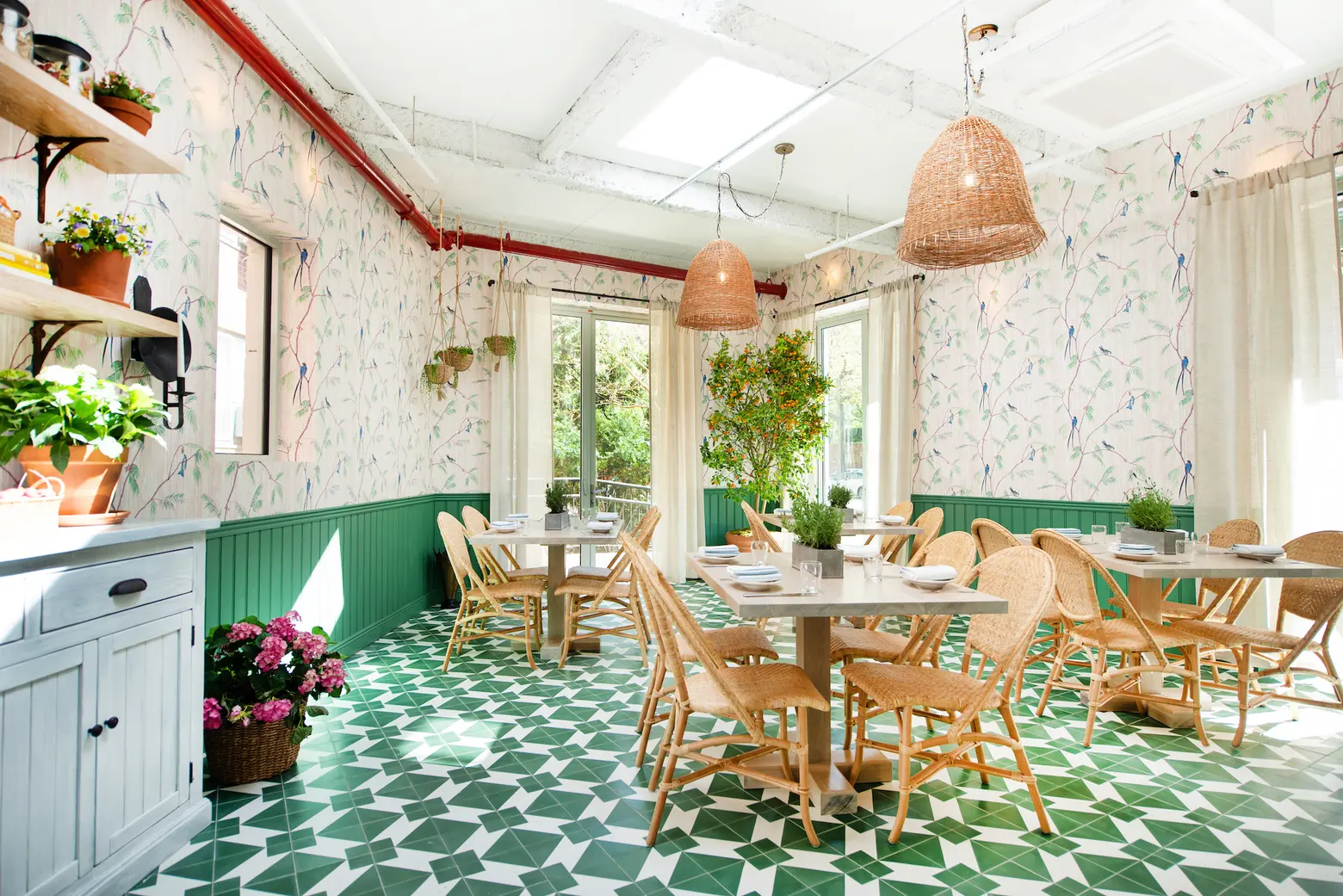 Rosemary's is part of the Casa Nela hospitality company founded by Carlos Suarez. Its other restaurants are Bobo, Claudette, and Roey's, all in the Village. There is also a Rosemary's location in Tokyo.
The new Stuy Town location has the same airy, plant-filled vibe as the original, the work of Dekar Design. The firm wanted there to be a fluidity of indoor/outdoor spaces, and they included rustic elements like reclaimed wood floors and handmade floor tiles, as well as a soothing palette of greens and neutrals.
According to a press release, the new Rosemary's location features "a commitment to community impact campaigns with local charities," which was done "by building on the hyper-seasonal sourcing and accessible pricing of the original…" To that end, debuting later this year will be Rosemary's Pantry, a neighborhood provisions offering adjacent to the restaurant that will also be available online, as well as Rosemary's Community Garden, a working community garden dedicated to bringing food education into local schools' curriculum.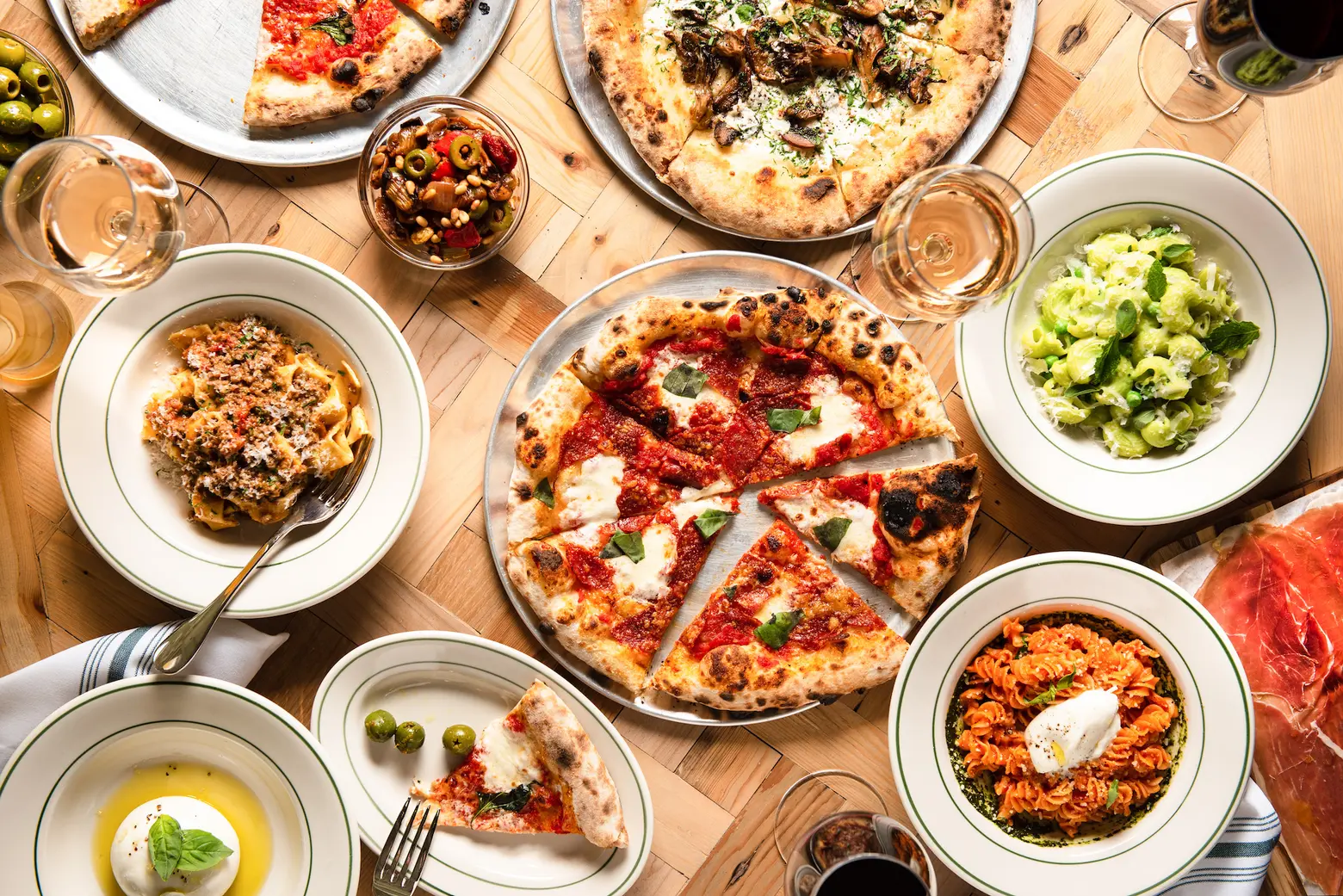 As for the menu, you'll find Rosemary's classics like homemade pastas, seasonal verdure, and homemade burrata, along with the sourdough pizzas from their West Village pizzeria Roey's, and, of course, an impressive Italian wine list. Special menu items will also support a rotating list of neighborhood groups; for the opening, a portion of proceeds will go to Nazareth Housing. These include:
Rosemary's At Home — providing a sneak peek of Rosemary's Pantry experience to come with fresh herbs and favorite essentials like olive oil and fresh burrata, sauces and pastas.
The PCV Pizza – (short for Peter Cooper Village, which Rosemary's is adjacent to), classic cacio e pepe pizza
The PDT PCV Cocktail – created in partnership with PDT owner and Stuytown local Jeff Bell, tarragon and rosé work together in this refreshing sour that is somewhere between a French 75 and an Aperol Spritz
Rosemary's Stuy Town will be open Sunday-Thursday, 4-10:30pm and Friday- Saturday 4-11pm. Lunch and brunch hours will be coming soon.
All photos by Liz Clayman