Philip Johnson's Historic "Tent of Tomorrow" Terrazzo Damaged by Vandals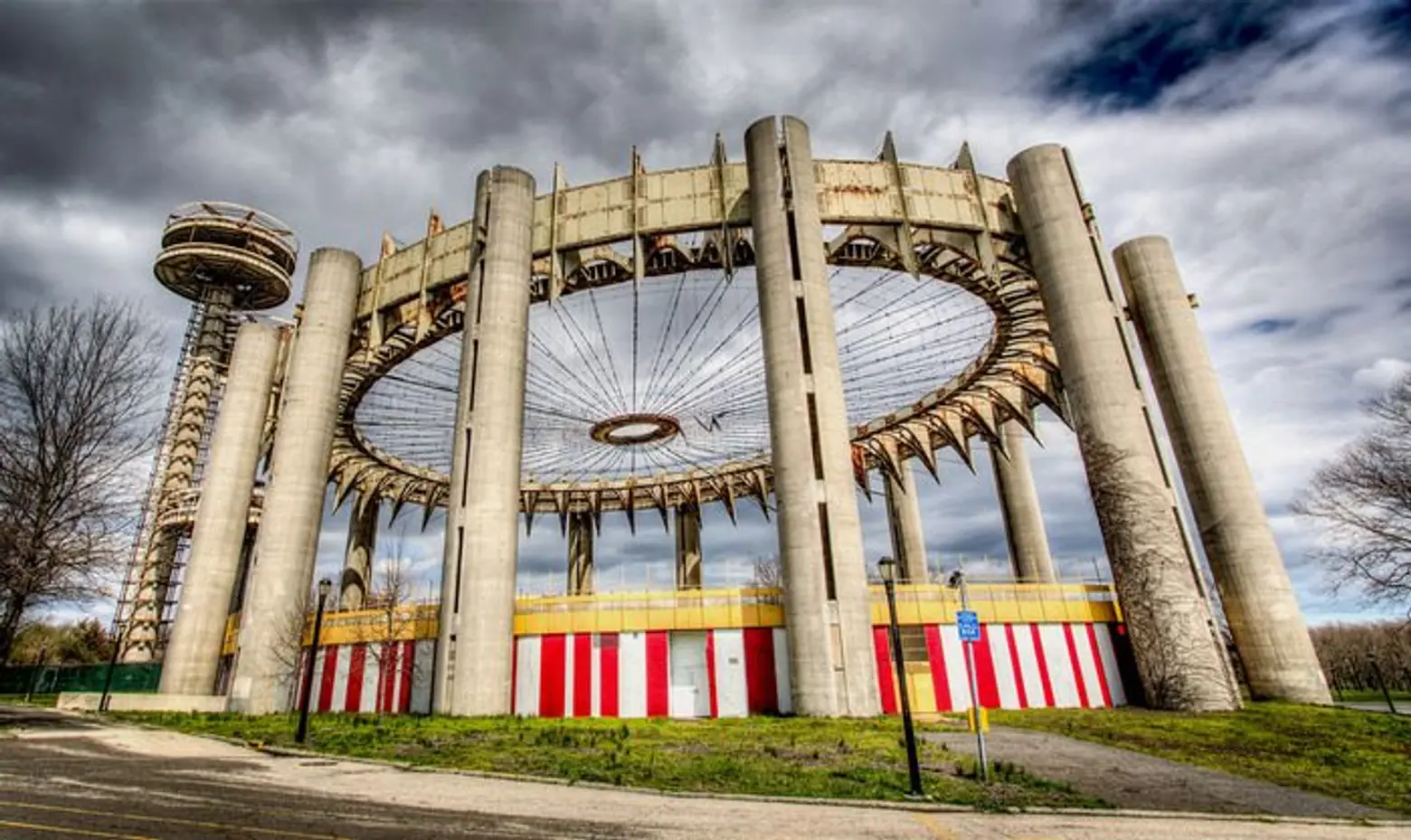 After coming into nearly $6 million for the restoration of Philip Johnson's 'Tent of Tomorrow', preservationists have been hit with heartbreaking news that vandals recently broke into the icon, setting fire to a van and inflicting considerable damage on the already deteriorating terrazzo map.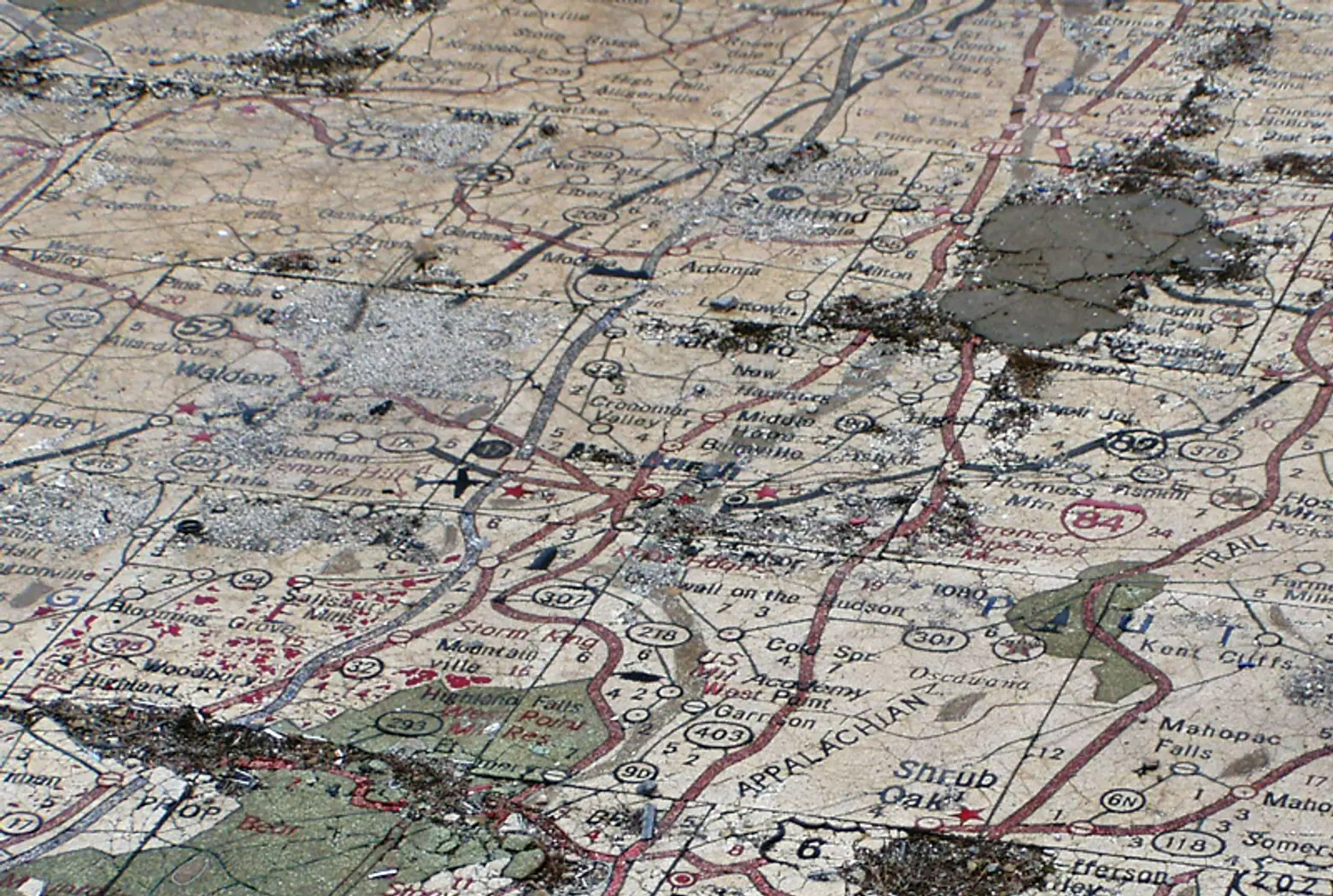 The incident occurred this past weekend when vandals set a stolen vehicle ablaze, which caused the tarp covering the embedded 567-panel terrazzo to catch fire. The vandals even went as far as smashing a corner of the map with a cinderblock.
The news is particularly shocking given increasing public support to restore the structure. Just last month the pavillion's restoration task force secured $5.8 million for its repair, $4.2 million of which came via Mayor De Blasio. And back in April, when the pavilion was opened up to the public for just one day, more than 2,500 people descended upon the structure to get a glimpse of the relic from the inside.
Though disheartened by the events, volunteers and preservationists remain unwavering and say they will continue their efforts to bring the 1964 masterpiece back to life. And to prevent future damage, volunteers are looking into ways to protect the structure, including simply putting an alarm on the pavilion.
[Via NYDN]
Lead image © Matthew Silva