New renderings and photos show Brooklyn Bridge Park's Pier 5 uplands are almost complete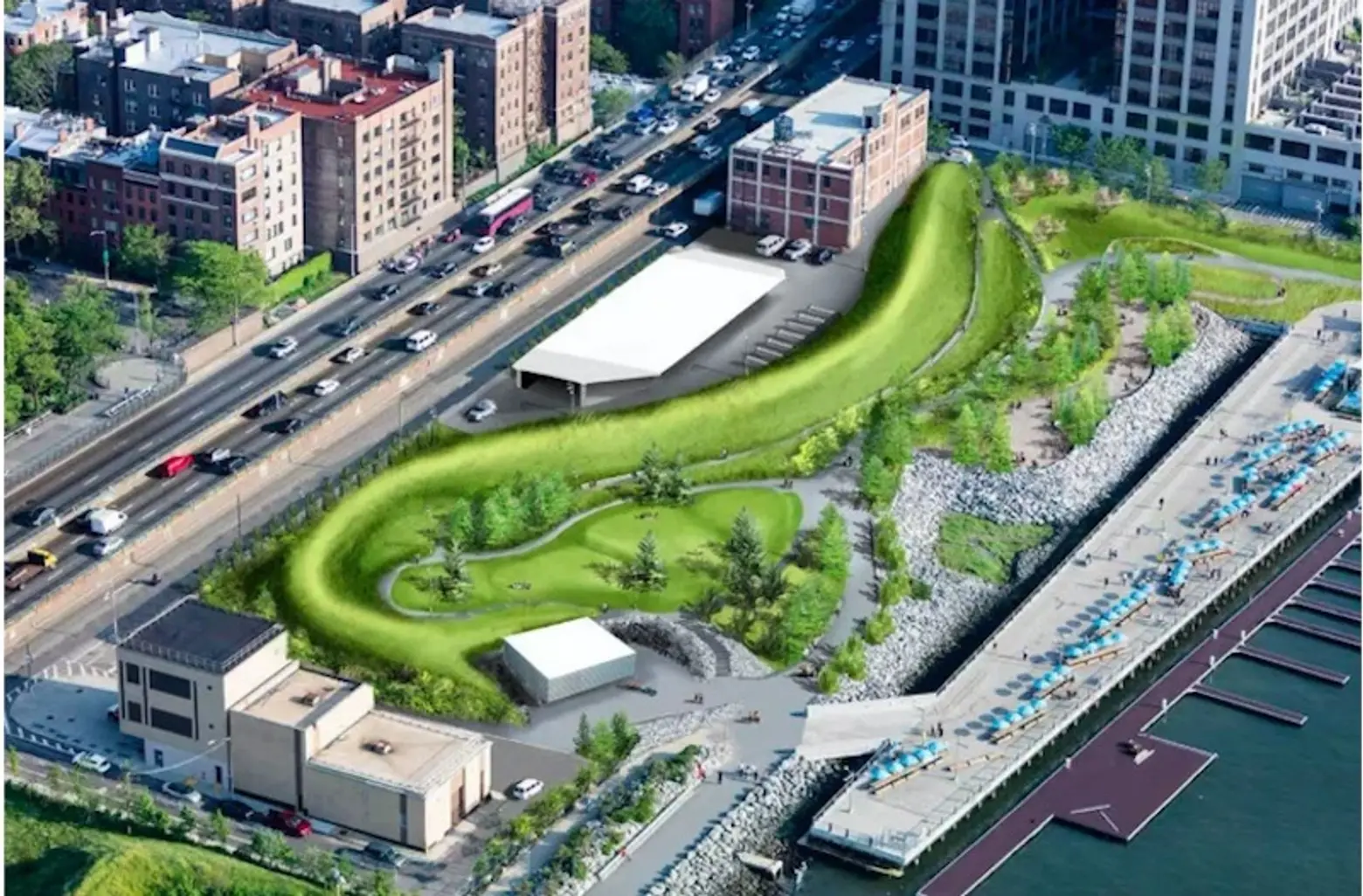 You won't need to see more than a few renderings and photos of new park space slated for Brooklyn Bridge Park to feel ready for summertime. First posted by Curbed from the park's landscape architect Michael Van Valkenburgh Associates, renderings show the final design for one of the last undeveloped sections of the park between Montague and Joralemon streets. Known as the Pier 5 uplands, the hilly green space will be comprised of a stepped lawn, shaded grove, waterfront seating and new entrance off Joralemon Street. A sound-dampening berm will reduce noise from the nearby roadways. And it's all on track to wrap construction right before summer.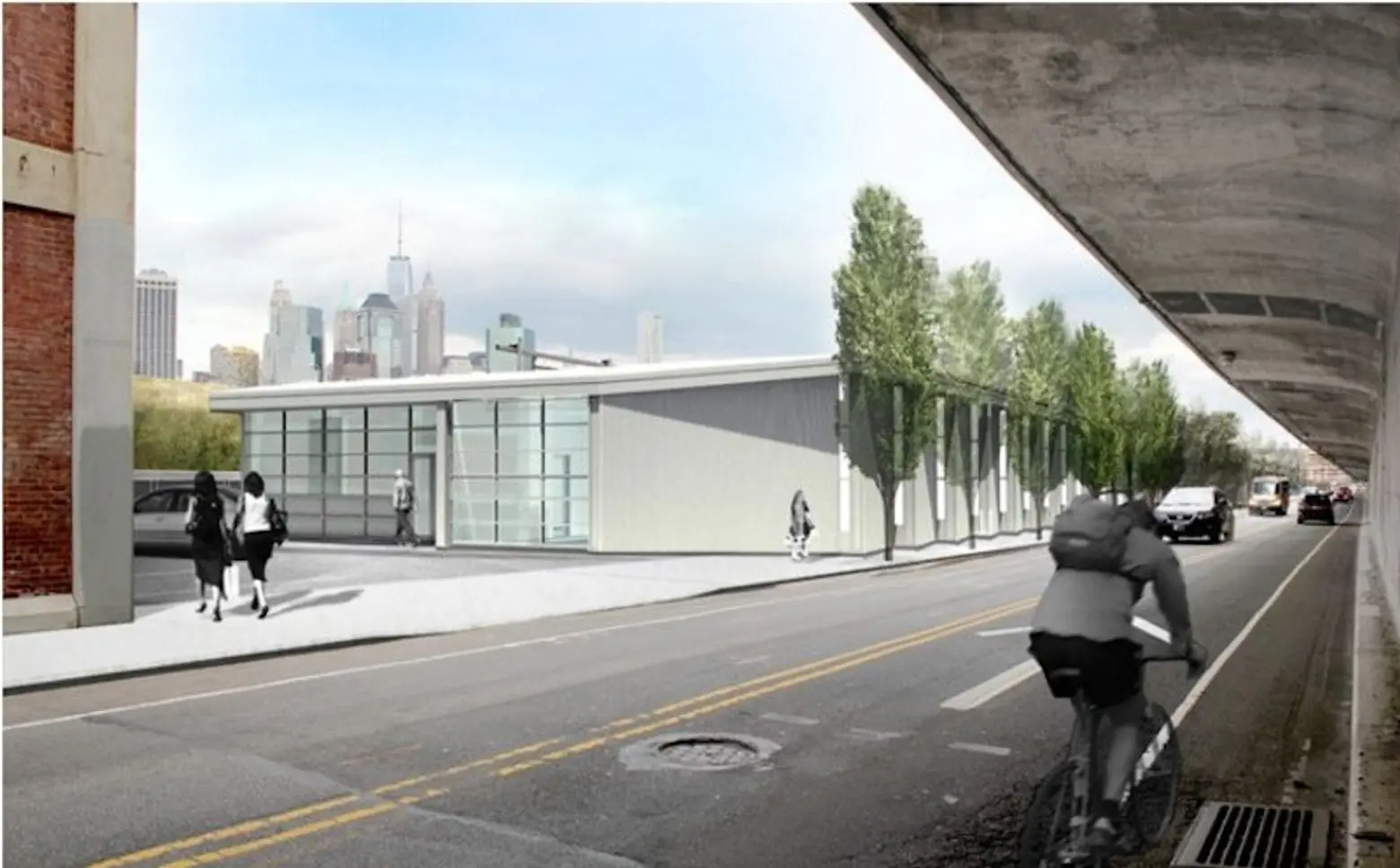 Two new buildings are also a part of the uplands work. There will be a boathouse to host the park's free community programs, as well as a larger operational facility that includes a horticulture lab. (Also, more public restrooms.) The stretch of Furman Street, which runs below the BQE, will be improved for guests to enter the buildings or the park.
A small bridge will connect the uplands to the "picnic peninsula" below, which was designed as a more active space within Pier 5. Besides outdoor grills and seating, this area has a playground and soccer fields.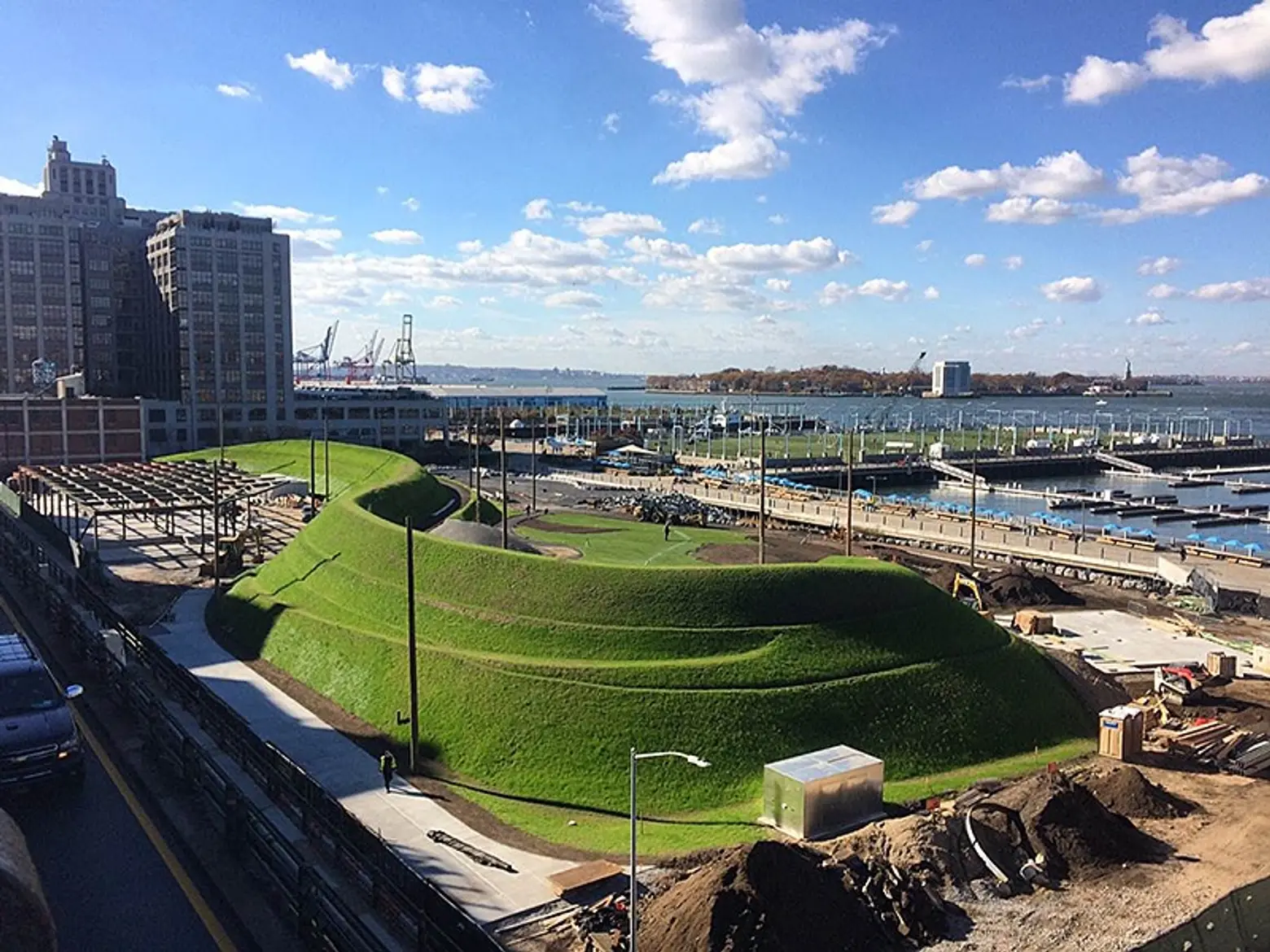 In total, the Pier 5 parkland will span 4.5 acres and boast a new pathway that begins at the Joralemon entrance to help link it up with to the park's existing greenway. That's not the only park construction to be excited about, either. Starting this fall, the Brooklyn Bridge Park Corporation will kick off work on Pier 3, which promises to bring a sprawling, open lawn right to the waterfront.
RELATED:
[Via Curbed]
Renderings and photos courtesy of Michael Van Valkenburgh Associates