Brooklyn Heights' oldest home is back on the market with refreshed interiors for $4.25M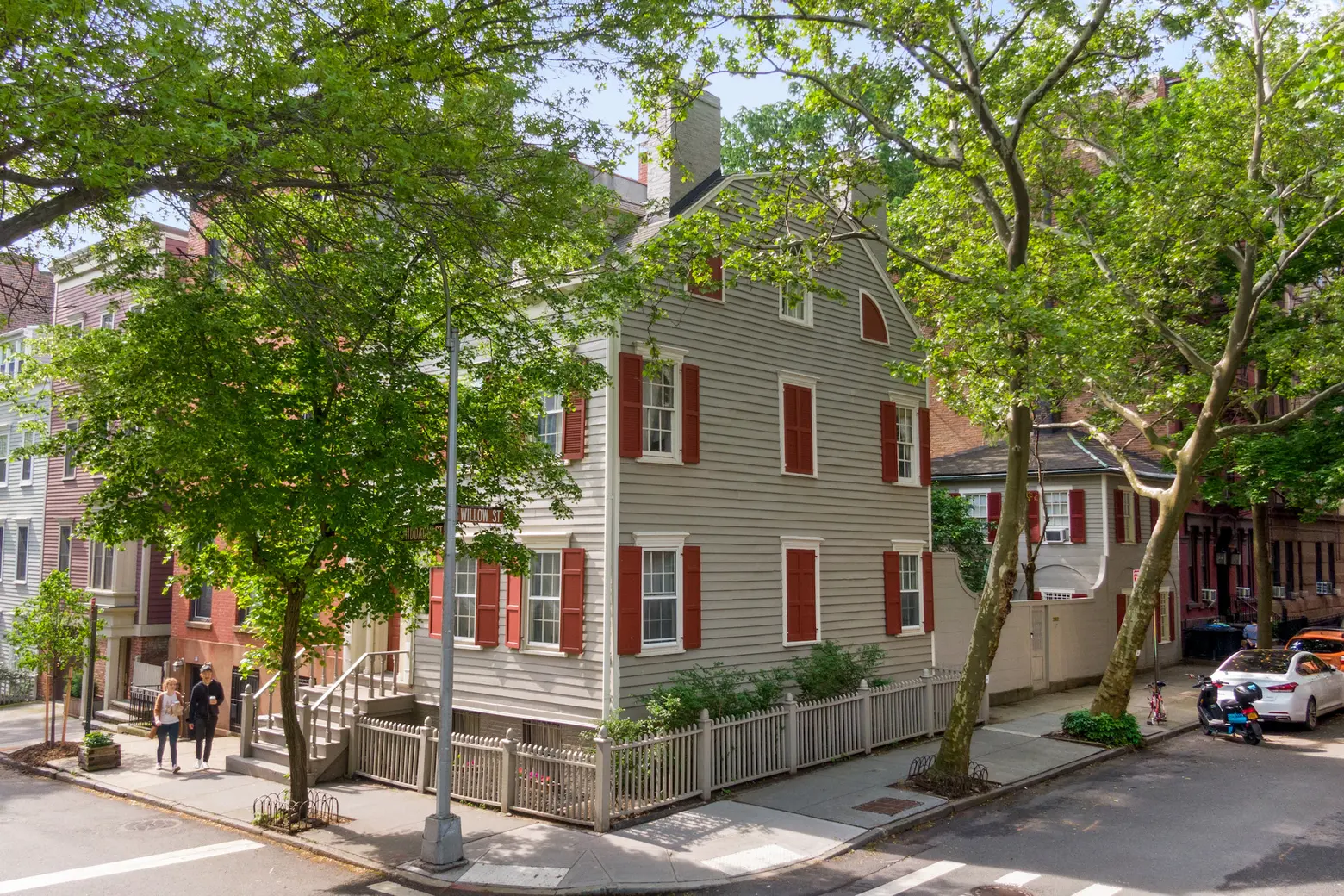 All photos courtesy of Allyson Lubow for The Corcoran Group
The oldest home in Brooklyn Heights is once again for sale, following an update to its interiors. The history of the Federal-style corner property at 24 Middagh Street is fuzzy, but reports date the home's construction between 1790 and 1829. The five-bedroom home, which also includes a separate two-story carriage house and a private courtyard, was last on the market in 2018 for $4,500,000; it is currently listed for $4,250,000.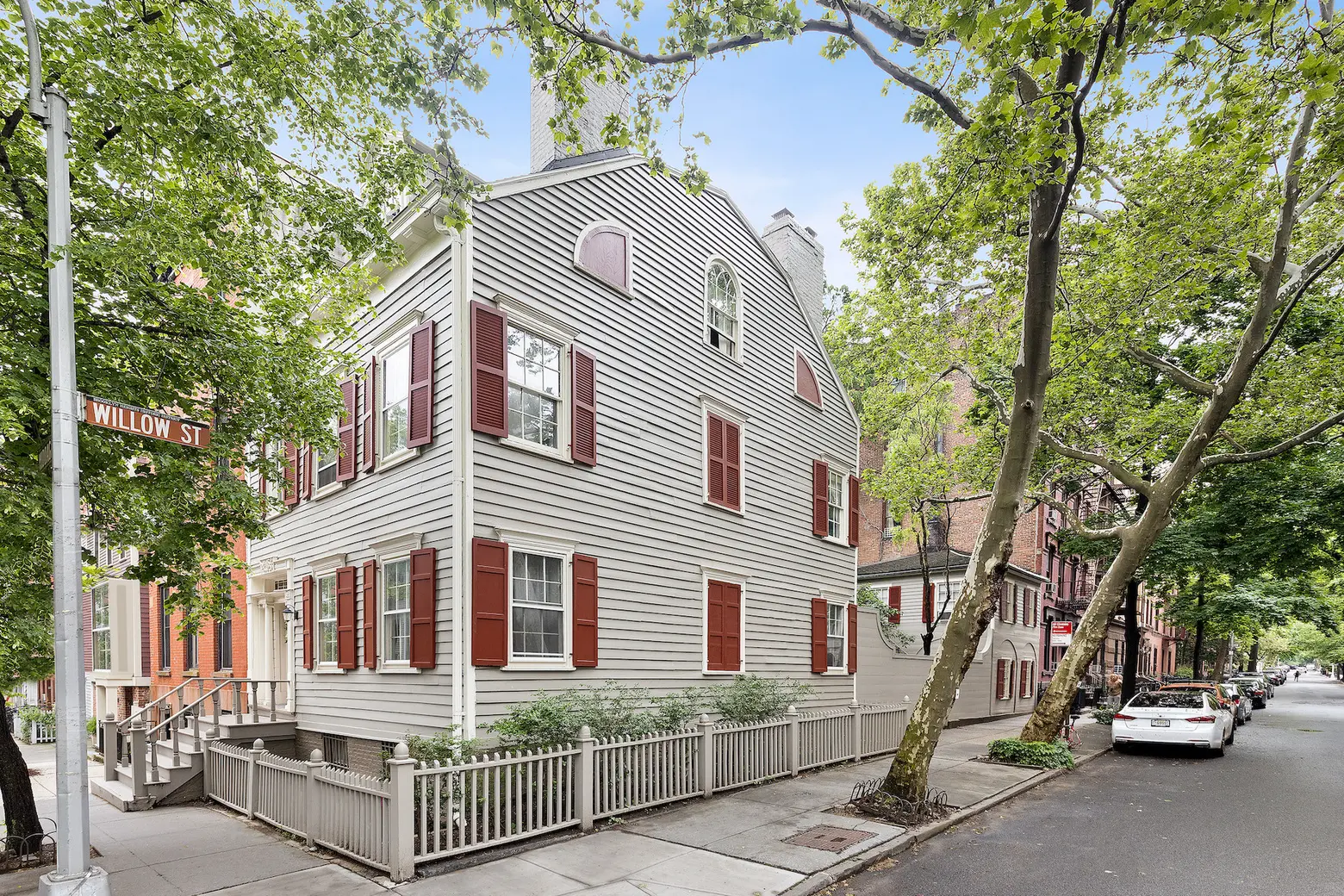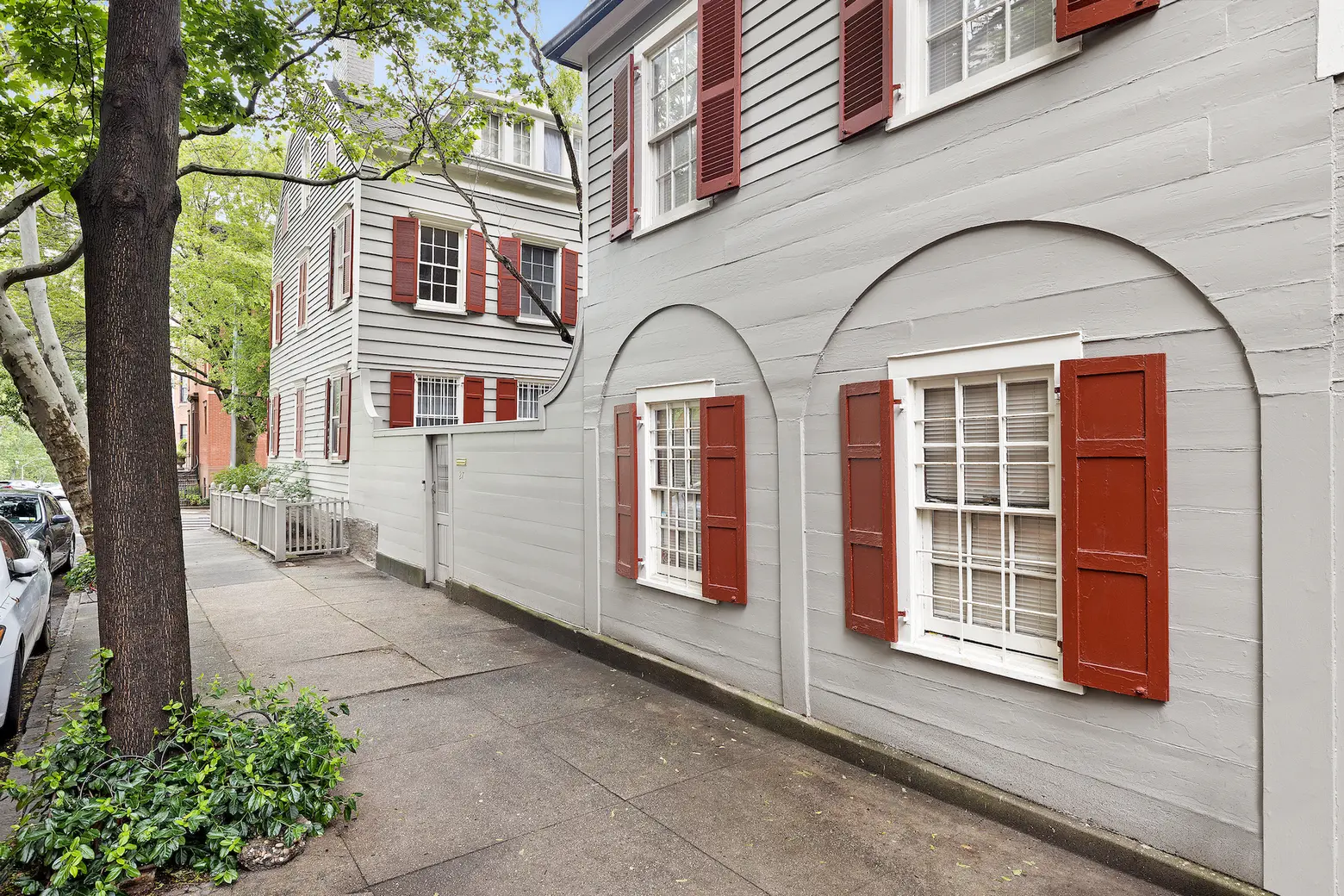 As 6sqft previously reported, architectural historian Charles Lockwood said 24 Middagh is notable for its front doorway with its "delicately leaded stoplight and sidelights and elegantly carved ornaments" and bootscrapers, as well as the rear carriage house and garden.
Because wood-framed homes were banned in Brooklyn Heights starting in 1852, the clapboard structure is one of the best surviving examples of this charming style.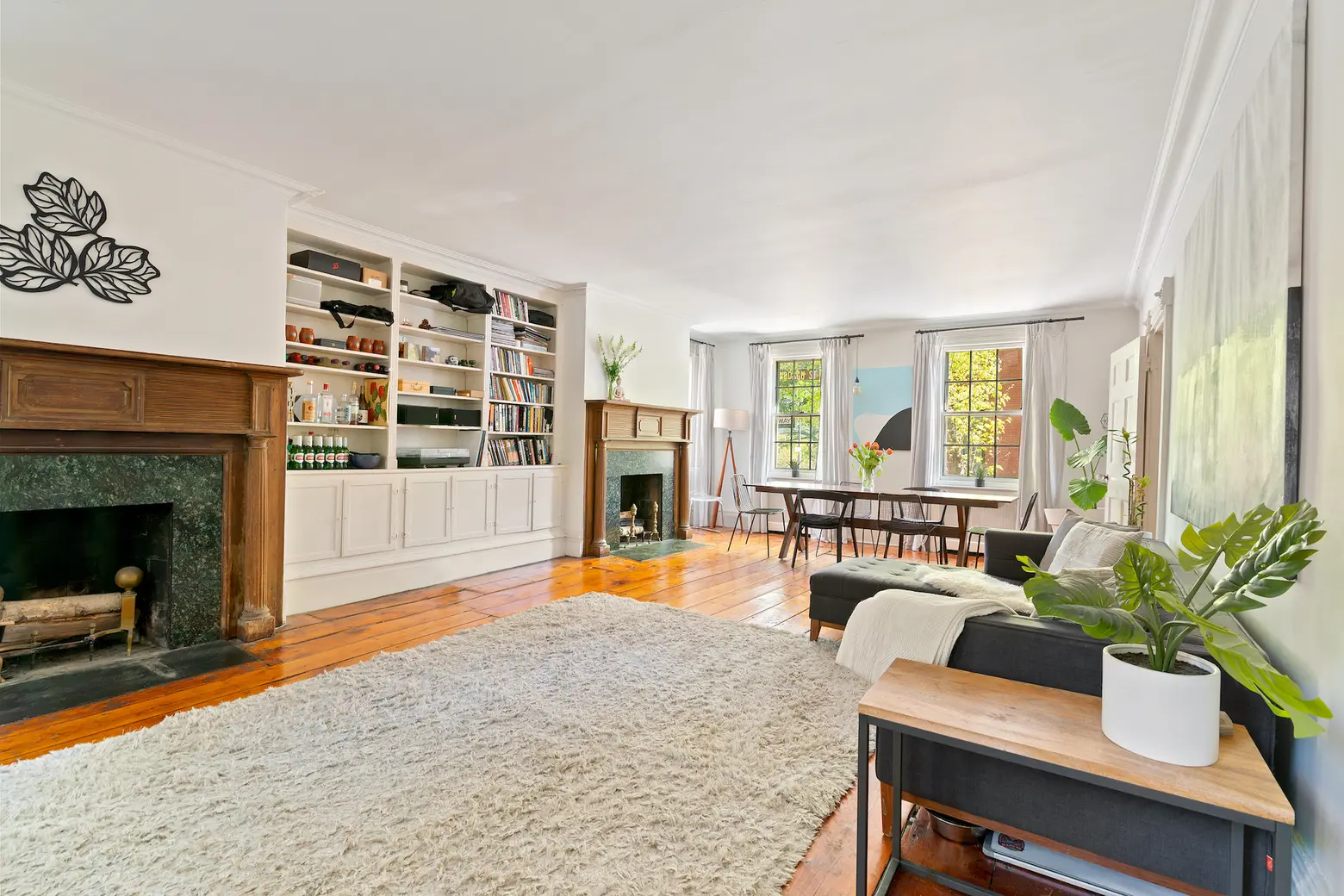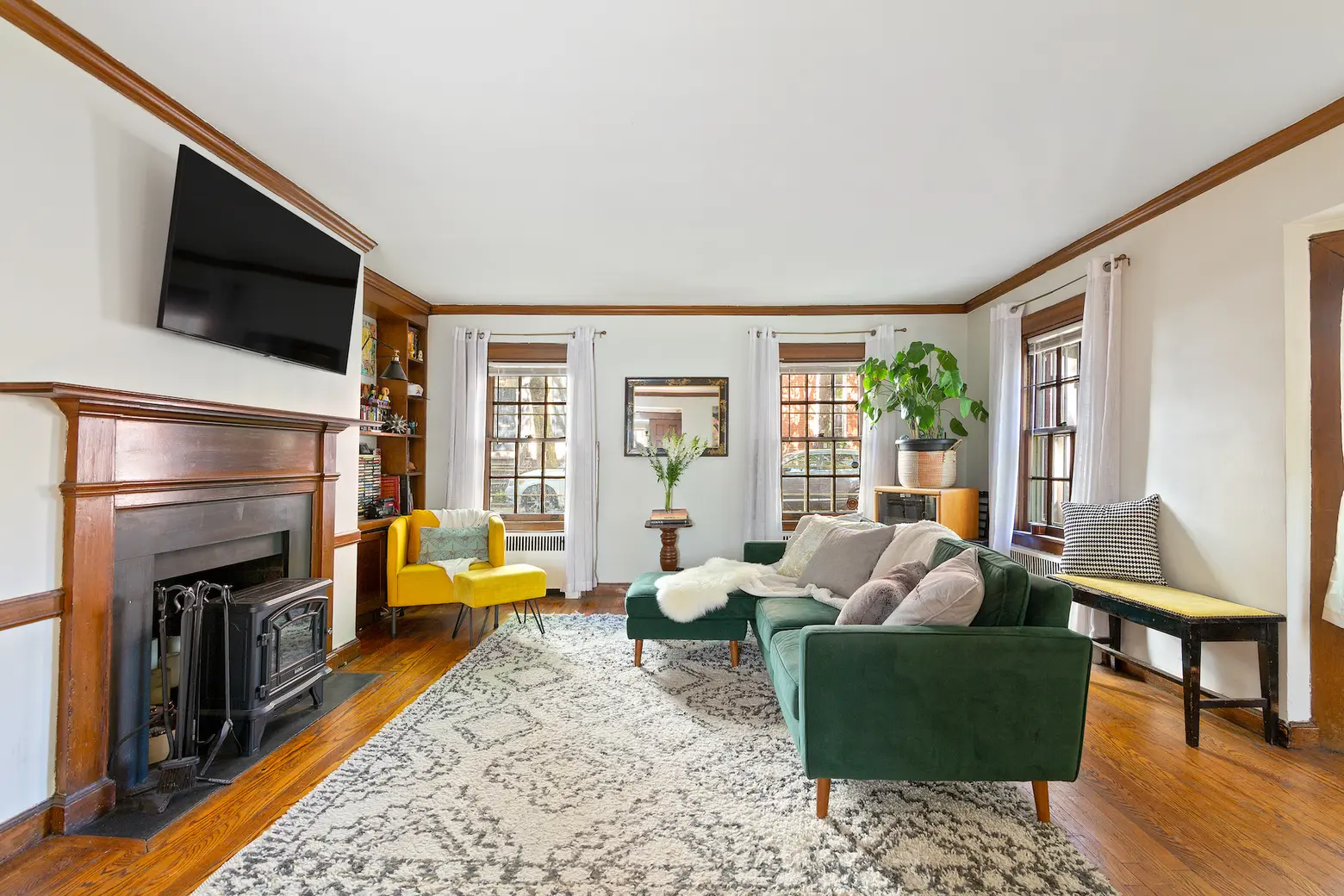 According to the listing, original details remain, seen in the doorways with colonnettes, quarter-round attic windows, dormer windows, wood mantels, ornate moldings, and wide-pine plank flooring.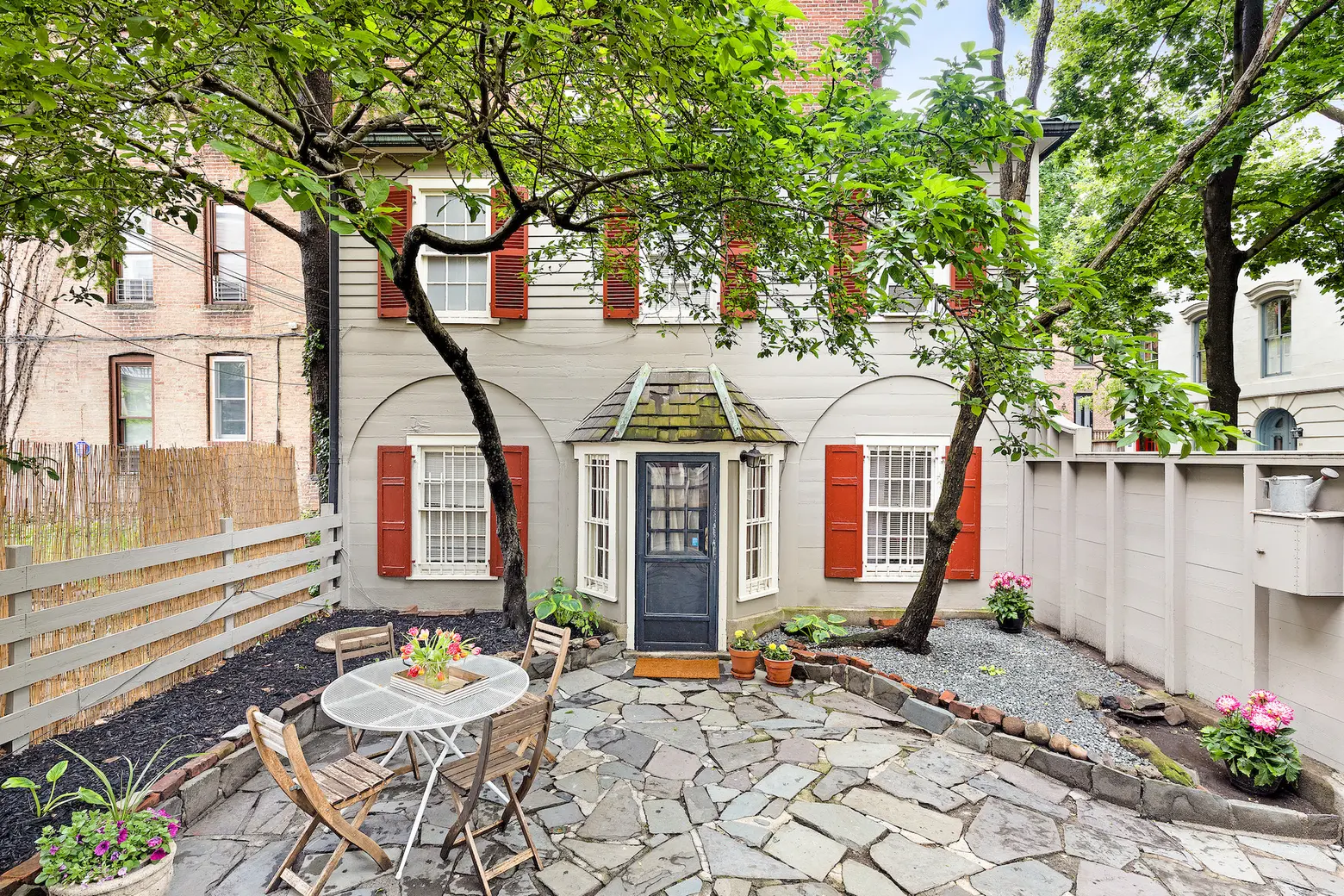 Updates were made in 1936 by architect Sidney Daub to include a picket fence, enlarged rear attic windows, and shutters. In 1938, architect William F. Schorn added the two-story rear carriage house, which has its own entrance and has been used as a two-bedroom guest home.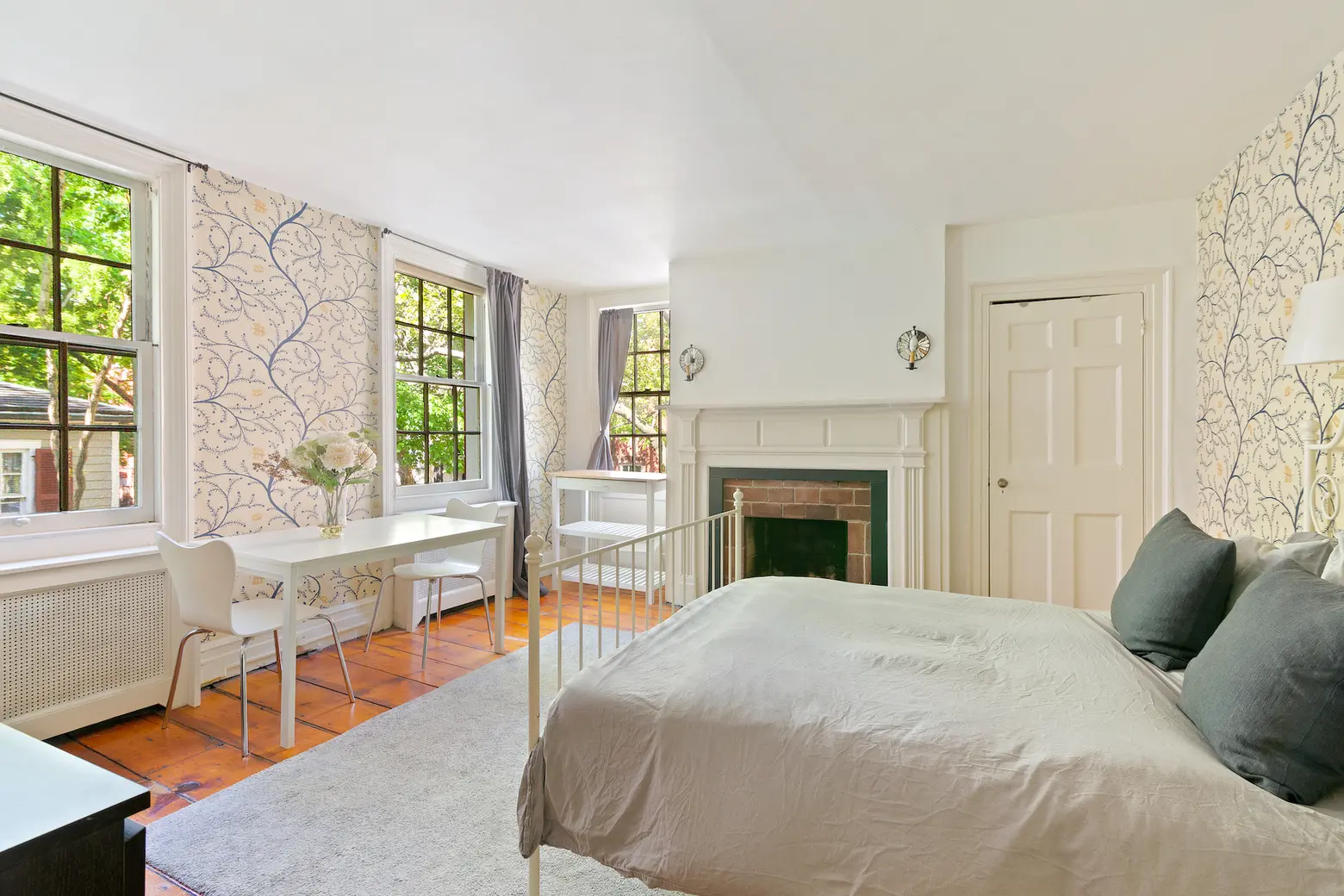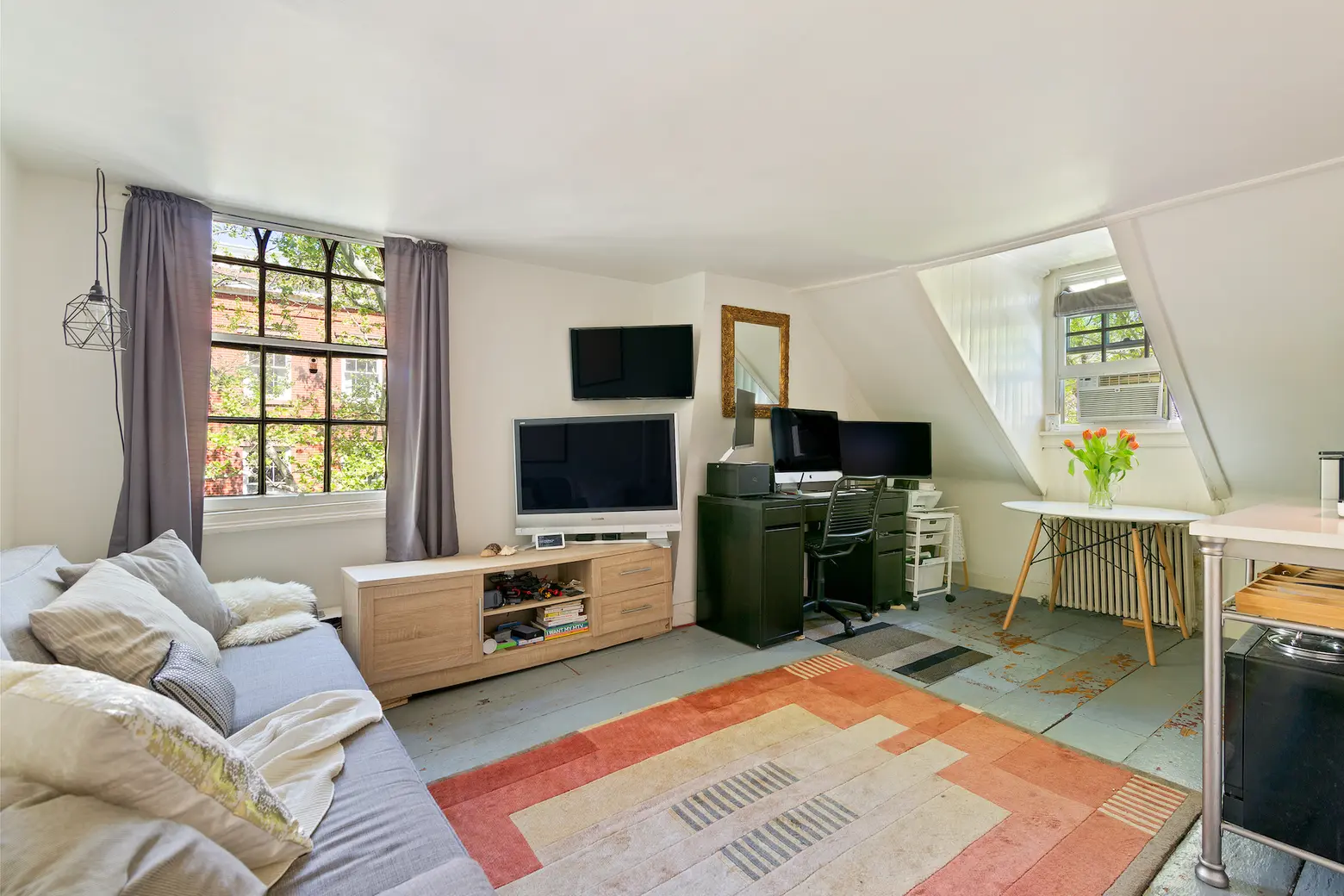 The main four-story residence has five bedrooms, two-and-a-half bathrooms, and a double parlor with two fireplaces. The eat-in kitchen sits next to the formal dining room. According to the listing, the interiors have been updated to "reflect a modern Brooklyn style."
[Listing details: 24 Middagh Street at CityRealty]
[At The Corcoran Group by Cheryl Nielsen-Saaf, Cara Sadownick, and Zoe N Saaf]
RELATED: 
Photo credit courtesy of Allyson Lubow for The Corcoran Group