LPC approves Bjarke Ingels' plan for a rooftop addition at a Brooklyn Heights landmark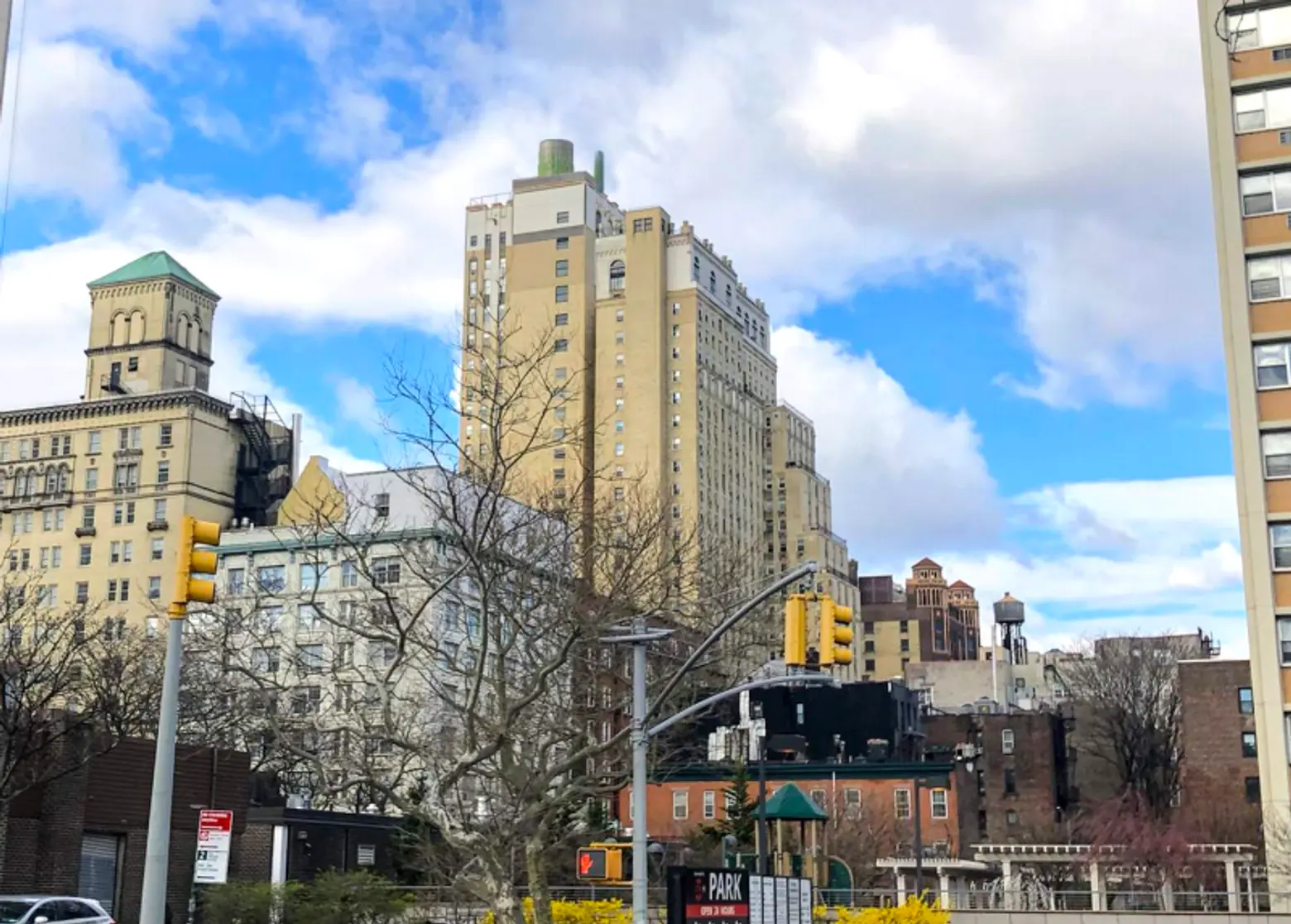 The Landmarks Preservation Commission on Tuesday approved plans from starchitect Bjarke Ingels to build a rooftop addition at a landmarked building in Brooklyn Heights. As part of a penthouse renovation of the 29th and 30th floors of the St. George Tower at 111 Hicks Street, Ingels would construct a fake water tower to hold a new elevator shaft, raise the roof deck, and add a pool. As first reported by Brownstoner, the Danish architect, whose firm is known for New York City projects like The Eleventh and the Spiral, presented his plan to the commission as a personal project. "I have a massive self-interest because I hope to make it my home," he said.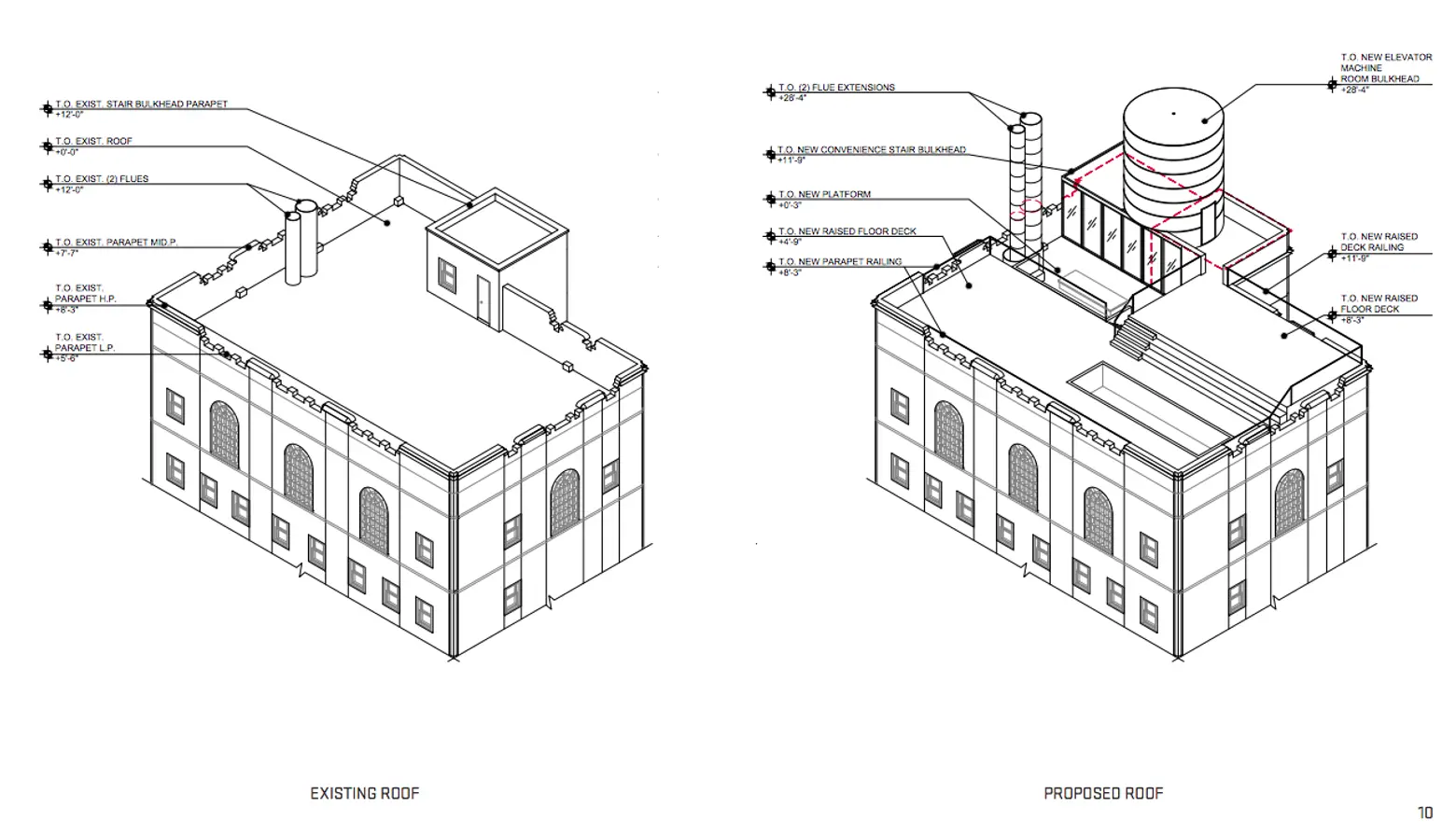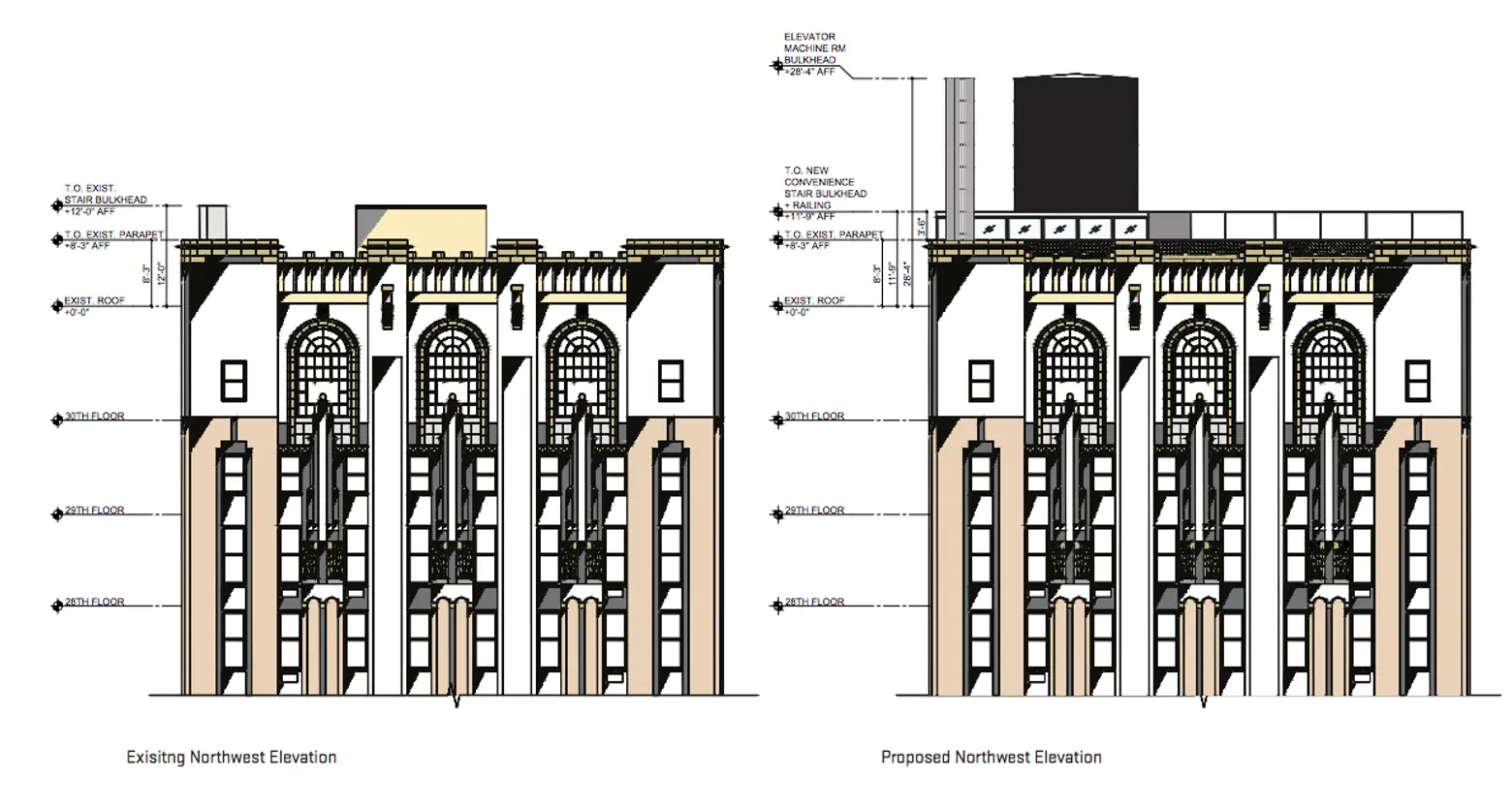 Presentation materials via LPC
According to plans presented to the LPC, the new elevator bulkhead would mimic the "typical construction and cladding of a traditional water tower." Inside, there would be the elevator shaft on the roof level and the machine room.
Ingels is also calling for three levels of raised decks on the roof. According to the proposal, none of the decks would be visible from the street. The pool would be added to the middle deck.
According to Brownstoner, the commissioners were excited about the project. Commissioner Michael Devonshire called the proposal "very well thought out." After hearing from Ingels, the LPC approved the plan.
This is not the first project Ingels, who lives and works in nearby Dumbo, has proposed for Brooklyn Heights. As 6sqft reported in April, his firm, Bjarke Ingels Group, unveiled its own plan to fix the Brooklyn Queens Expressway without closing the Brooklyn Heights Promenade, which included building a new highway with a public park on top.
[Via Brownstoner]
RELATED: 
Renderings courtesy of the LPC