New proposal turns the BQE's triple cantilever into a three-level linear park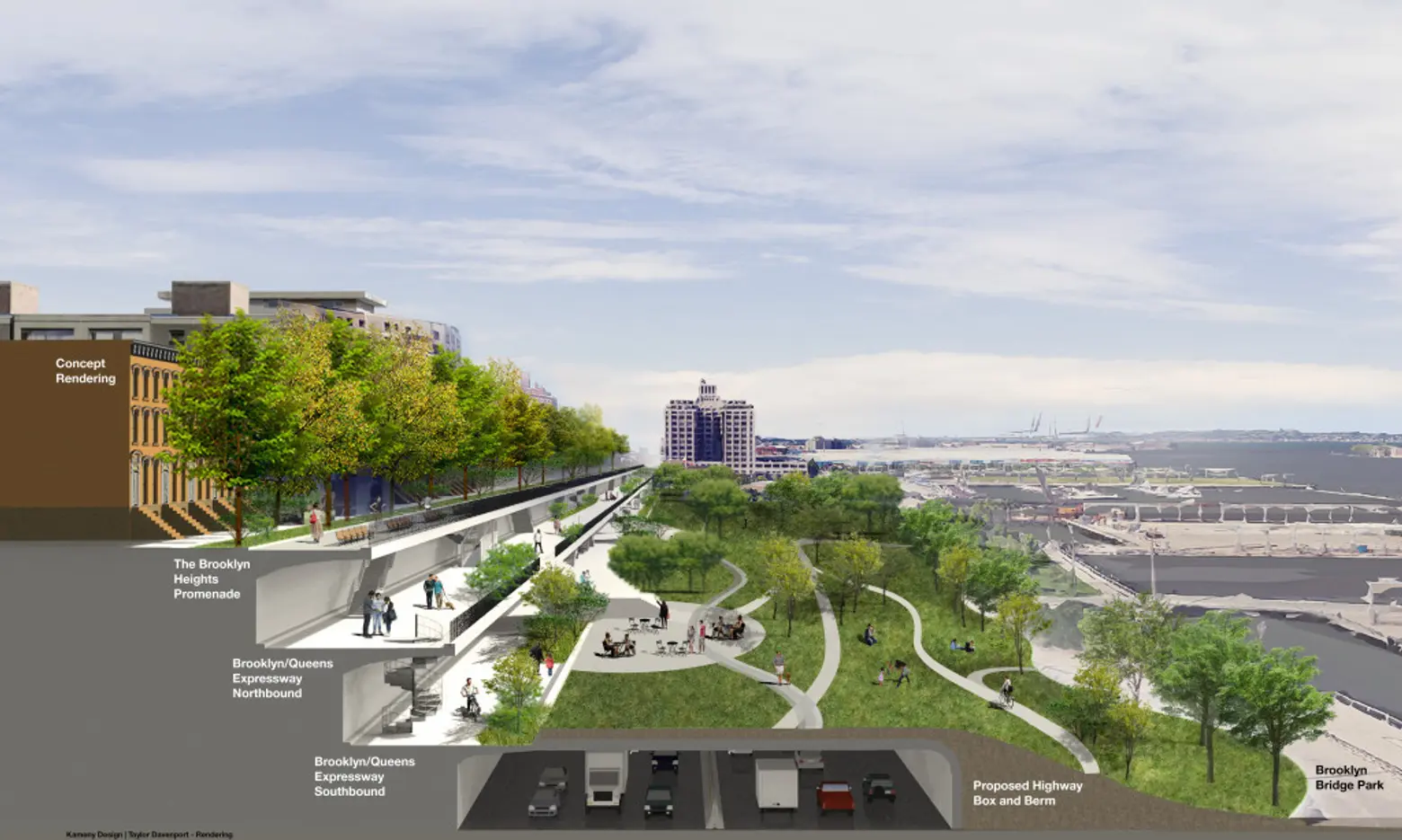 Rendering by Kameny Design and Taylor Davenport, courtesy of Mark Baker
A longtime Brooklyn resident is offering his own innovative solution to fix the Brooklyn Queens Expressway. Mark Baker's proposal involves transforming the BQE's triple cantilever into the "Tri-Line," a three-tiered park that extends from Brooklyn Bridge Park. Modeled after Manhattan's High Line, the Tri-Line parks would measure 1,880 feet long and include gardens, seating, walking paths, and bike lanes. As the Brooklyn Eagle reported, cars and trucks would be rerouted along a new highway on Furman Street, preserving the Brooklyn Heights Promenade and adding eight acres of park space in the process.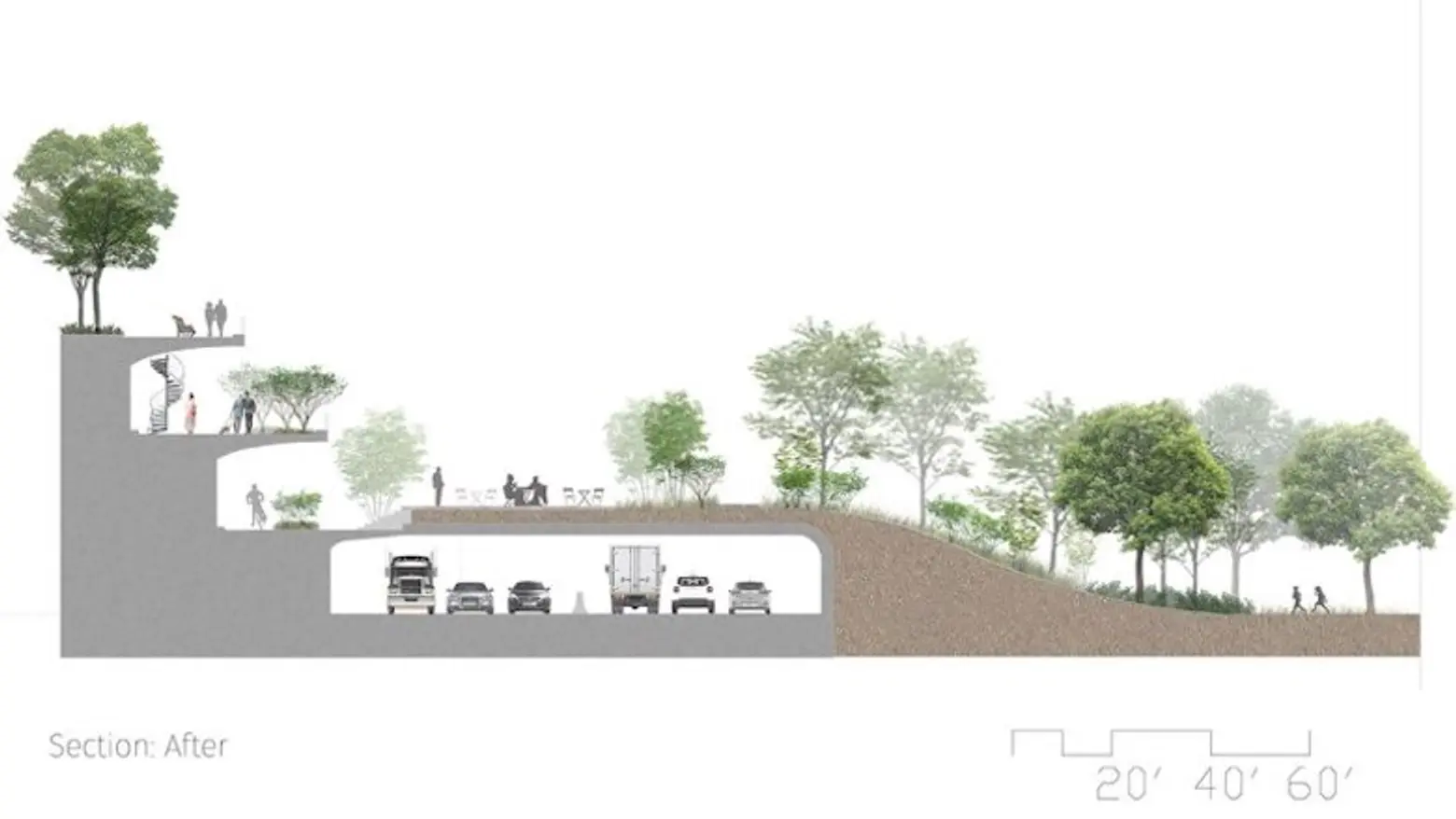 The plan comes as the city mulls over ways to rehabilitate a crumbling stretch of the BQE without causing major air and noise pollution. Last fall, the Department of Transportation unveiled two options to repair the Brooklyn Heights and DUMBO section of the highway. One would divert cars to an elevated highway next to the Brooklyn Heights Promenade and take six years to complete and the other would replace the BQE lane by lane for eight years.
Because both would require temporarily closing the beloved promenade, there have been calls for alternative renovation plans, including from City Council Speaker Corey Johnson and City Comptroller Scott Stringer.
In Baker's plan, the expressway would be encased in a 100-foot-wide box equipped with a technology that could collect and treat pollutants. The BQE would be not been seen as it passes the park and would be buried under the soil and plants of the expanded Brooklyn Bridge Park. The Tri-Line would be connected to each other, and to the park, through stairs, escalators, or even possibly slides.
Baker told the Brooklyn Eagle that his plan "preserves the promenade and adaptively reuses the Triple Cantilever, the most important transportation work of the master builder Robert Moses (whether you like him or not)." He added: "It would be the most important act of historic preservation in Brooklyn Heights since the historic district was formed."
Last week, Stringer outlined his own ambitious proposal, which involves turning the BQE into a truck-only highway and building a linear park above it. To avoid the need for a temporary highway, trucks would run in both directions on the middle-level of the cantilever, while construction works on the bottom level.
And last November, the Brooklyn Heights Association and a Better Way NYC presented an alternative plan that would keep the promenade open. The plan would construct a two-tiered structure west of the cantilever instead of building a highway on the promenade.
[Via Brooklyn Eagle]
RELATED: