After two years on the market, historic Brooklyn Heights home that inspired Truman Capote relists for $7.6M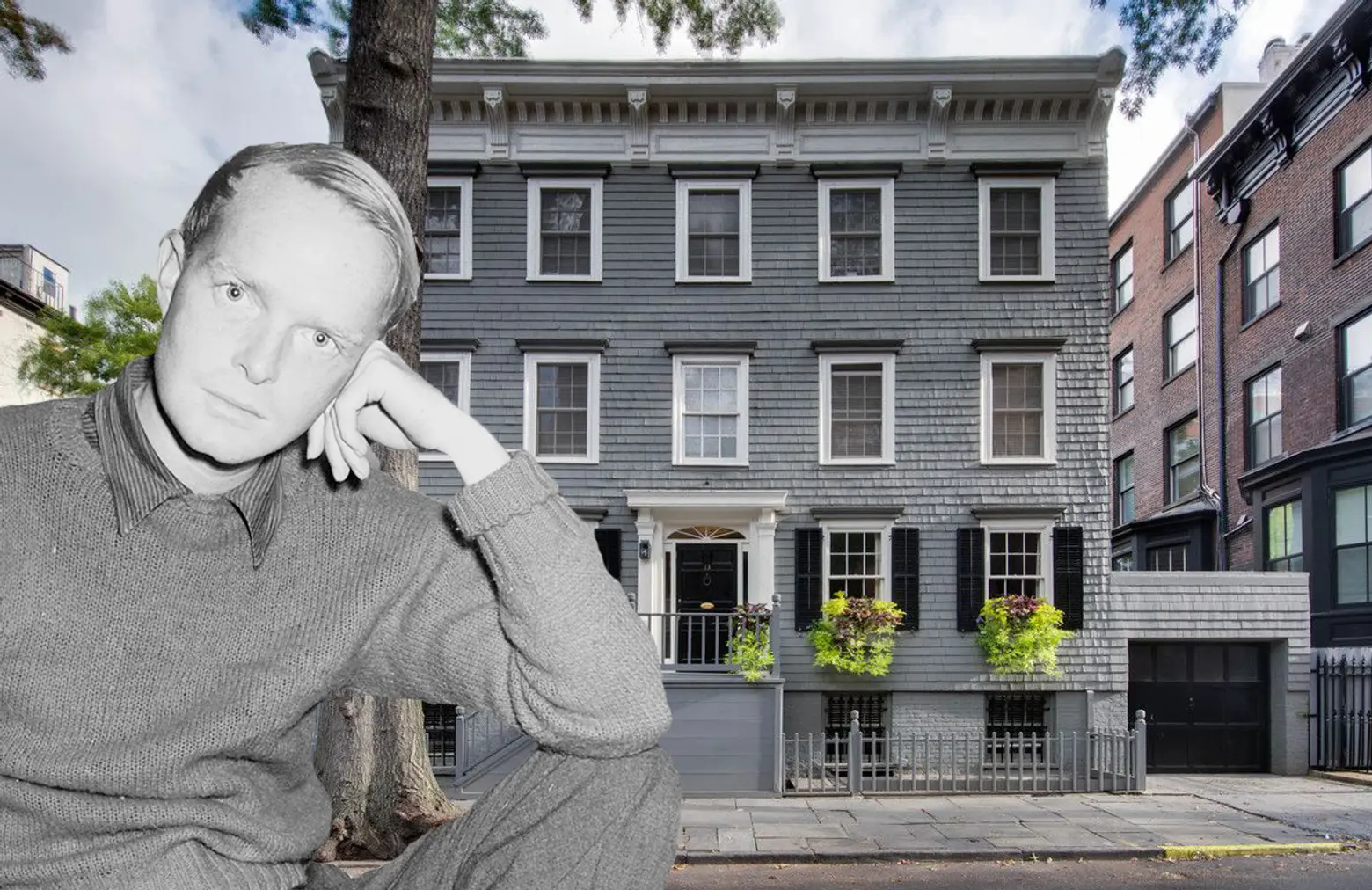 In 1959, Truman lived in Brooklyn Heights around the corner from 13 Pineapple Street, a Federal-era home that inspired him to write the following lines: "Cheerfully austere, as elegant and other-era as formal calling cards, these houses bespeak an age of able servants and solid fireside ease; of horses in musical harness," as 6sqft previously noted. The house, one of the oldest in Brooklyn, hit the market for the first time in 26 years in January of 2017 for $10.5 million and received a price chop the following year to $8.4 million. Now, after being on the market for two years, the owners have reduced the price again to a more conservative $7.6 million.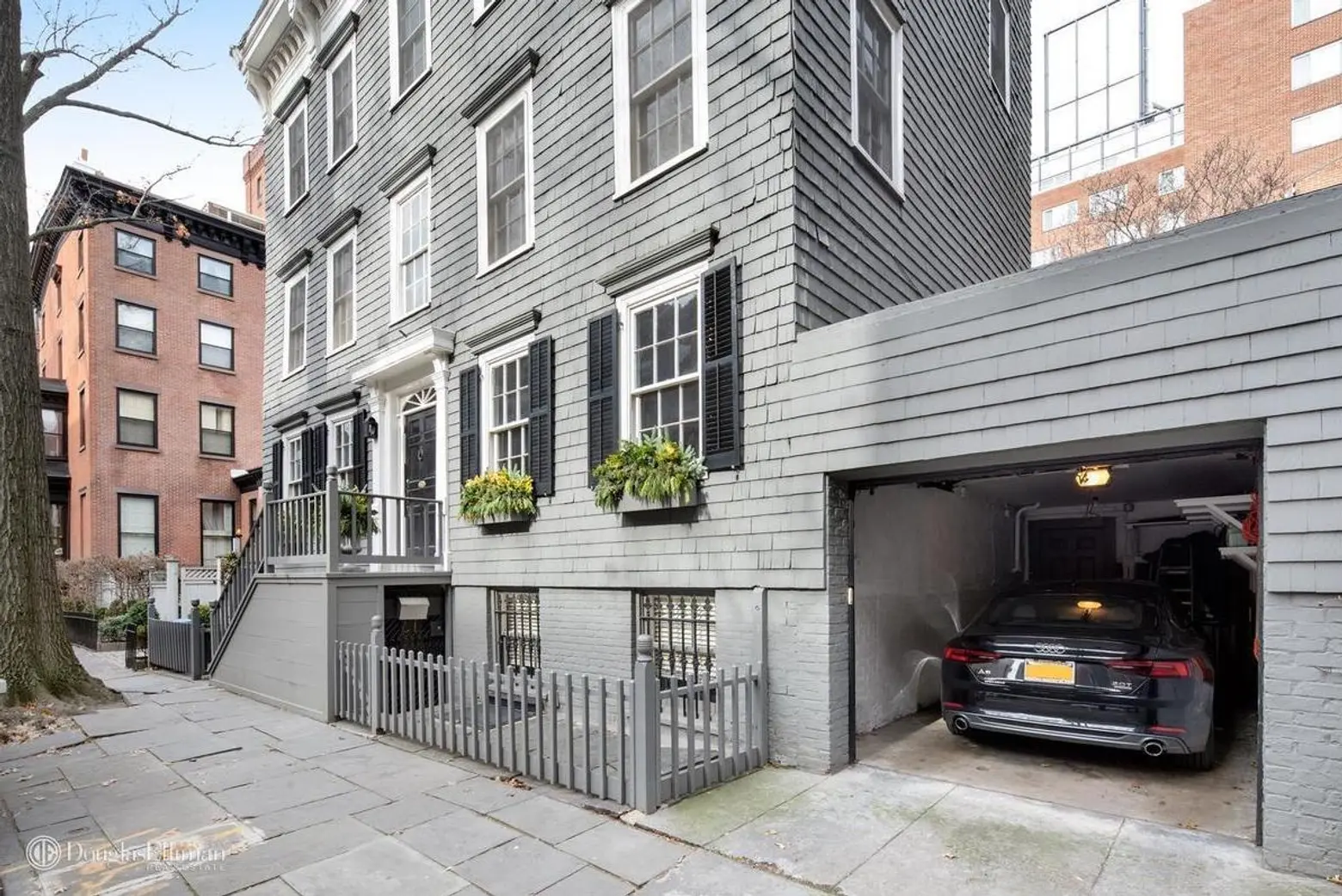 Encompassing 4,000 square feet over four stories, the 1830 wood-frame property has been home to the same owners for 28 years. They were drawn to its grey shingles as a reminder of the old houses in Nantucket they love, but once their children grew up and moved on, they decided it was time to downsize. Built around a classic center hall design, the home boasts seven bedrooms and three-and-a-half bathrooms, with windows on all four sides.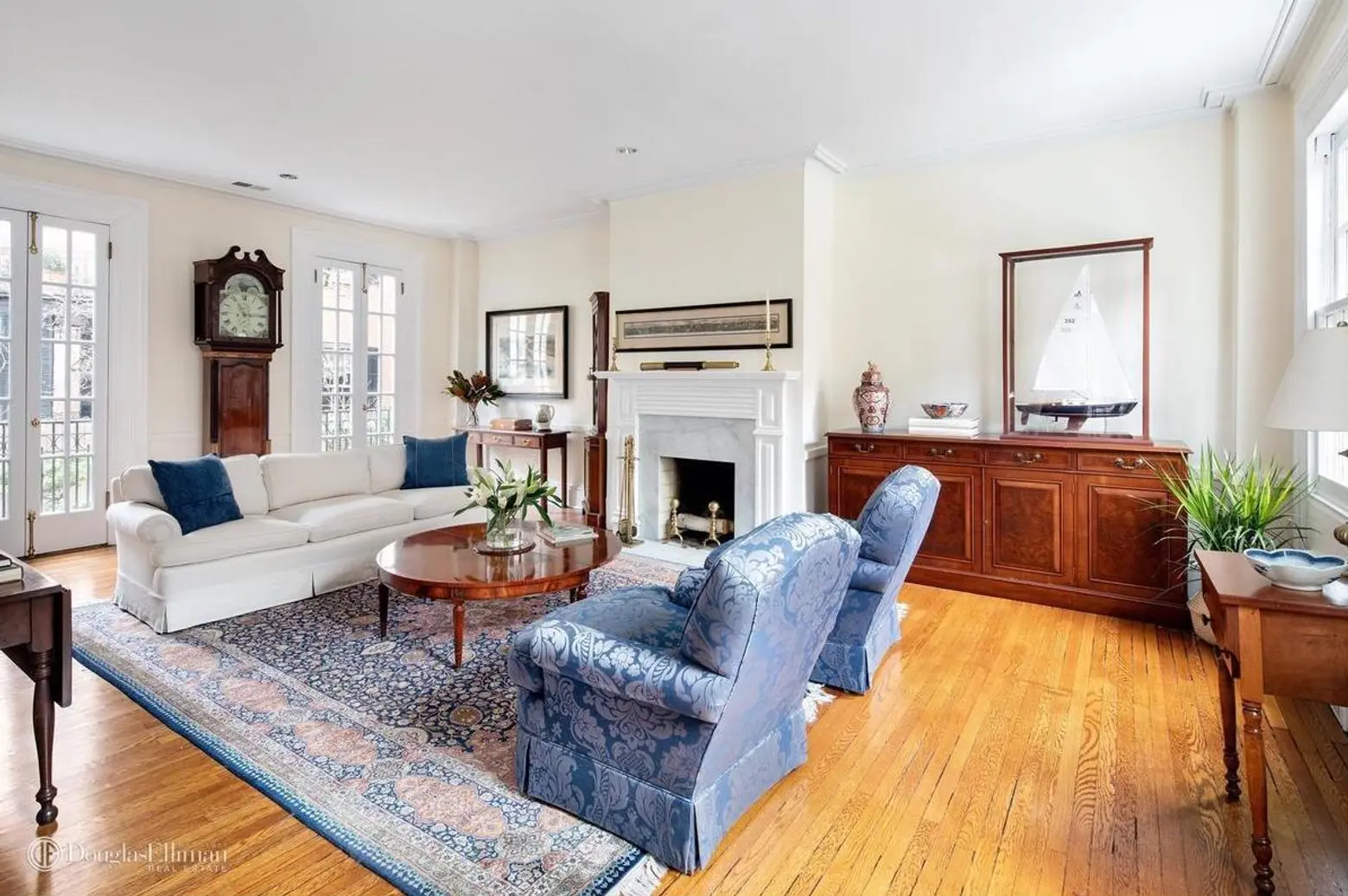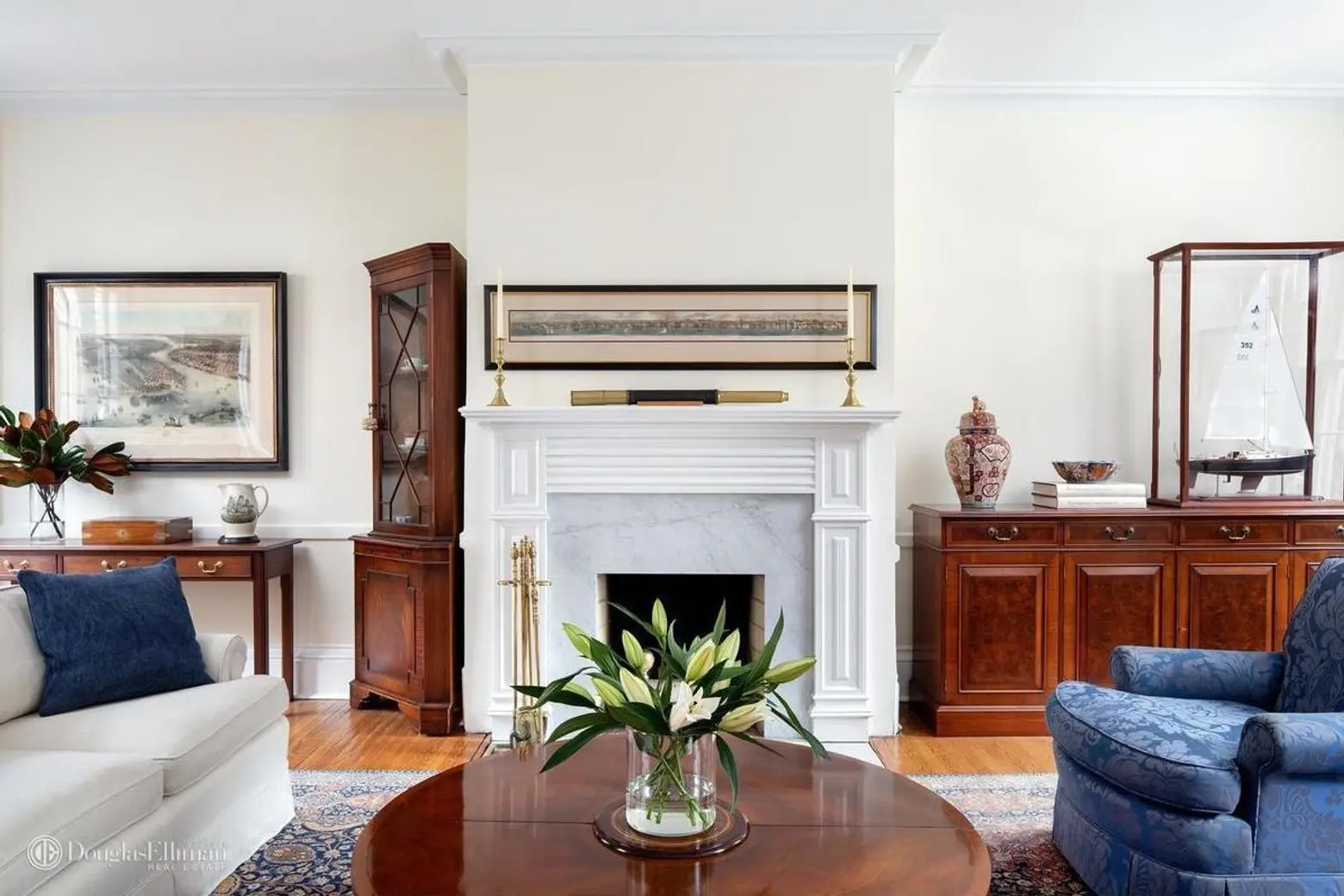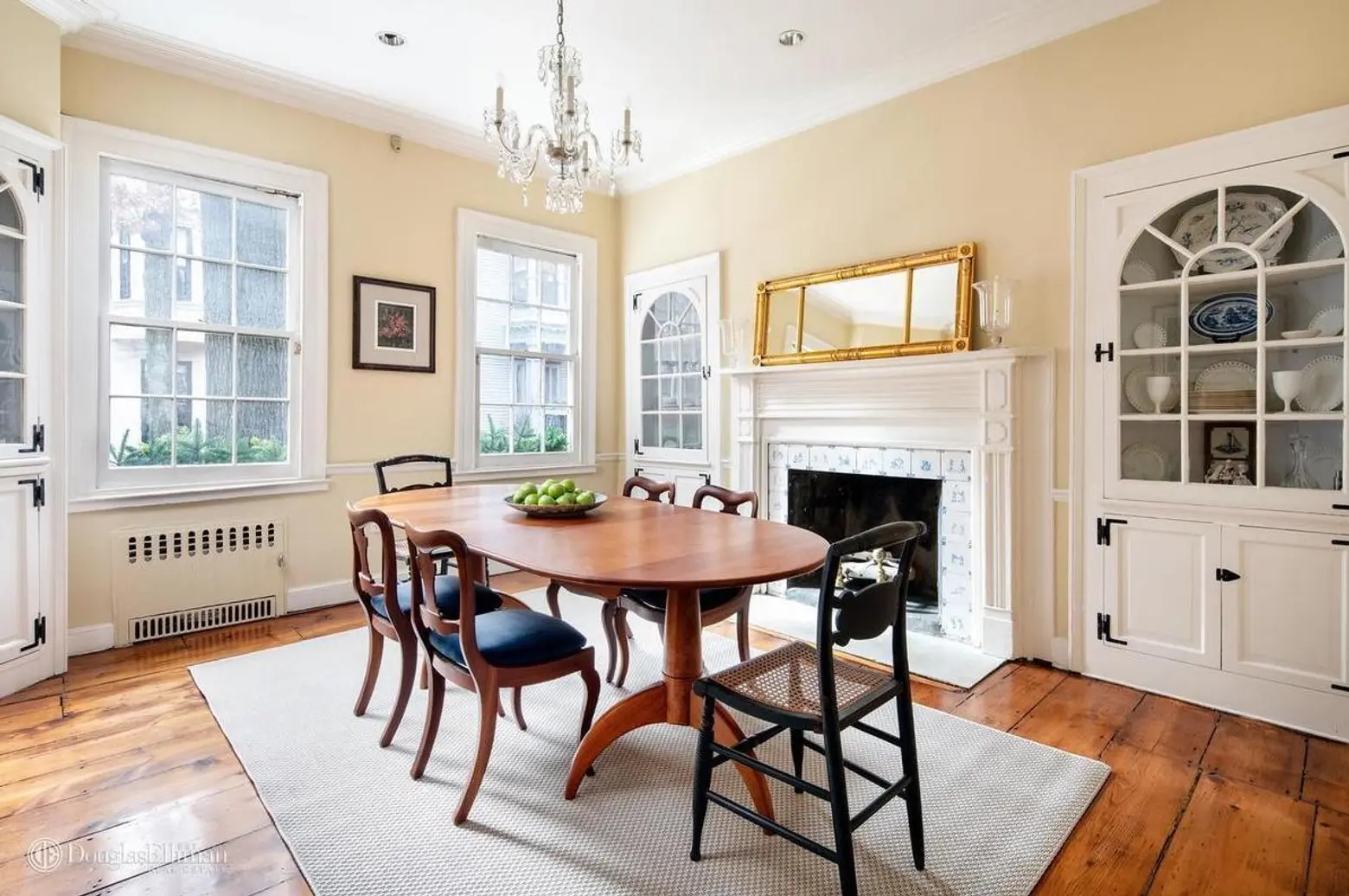 The parlor and dining room both have large, south-facing windows and original period mantels and built-ins. In the living room, full-height windows overlook the double-width garden, and a wood-burning fireplace provides a focal point for the interior. An expansive eat-in kitchen has been modernized with custom cabinetry and stainless steel appliances. A bay window banquette offers views of the garden.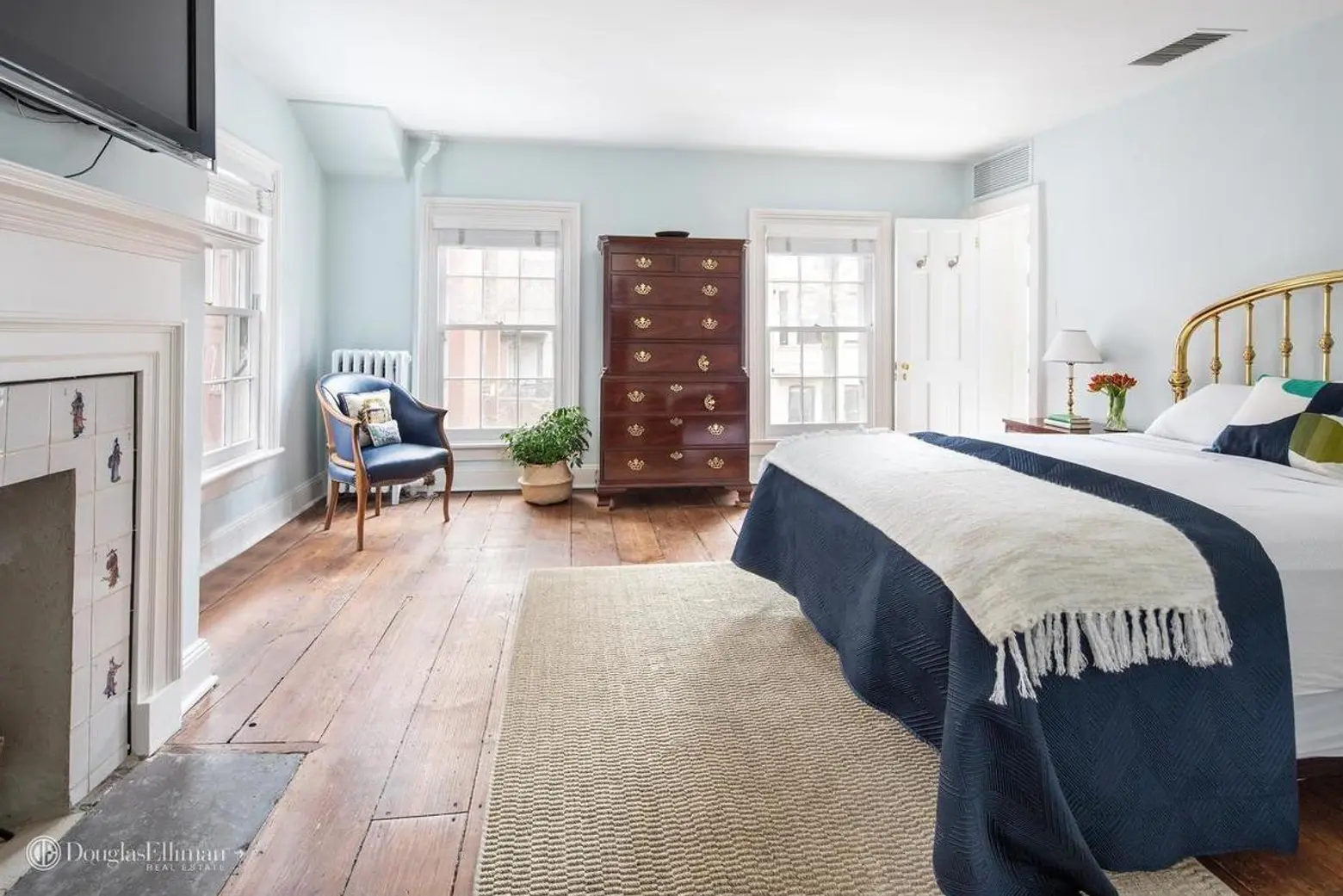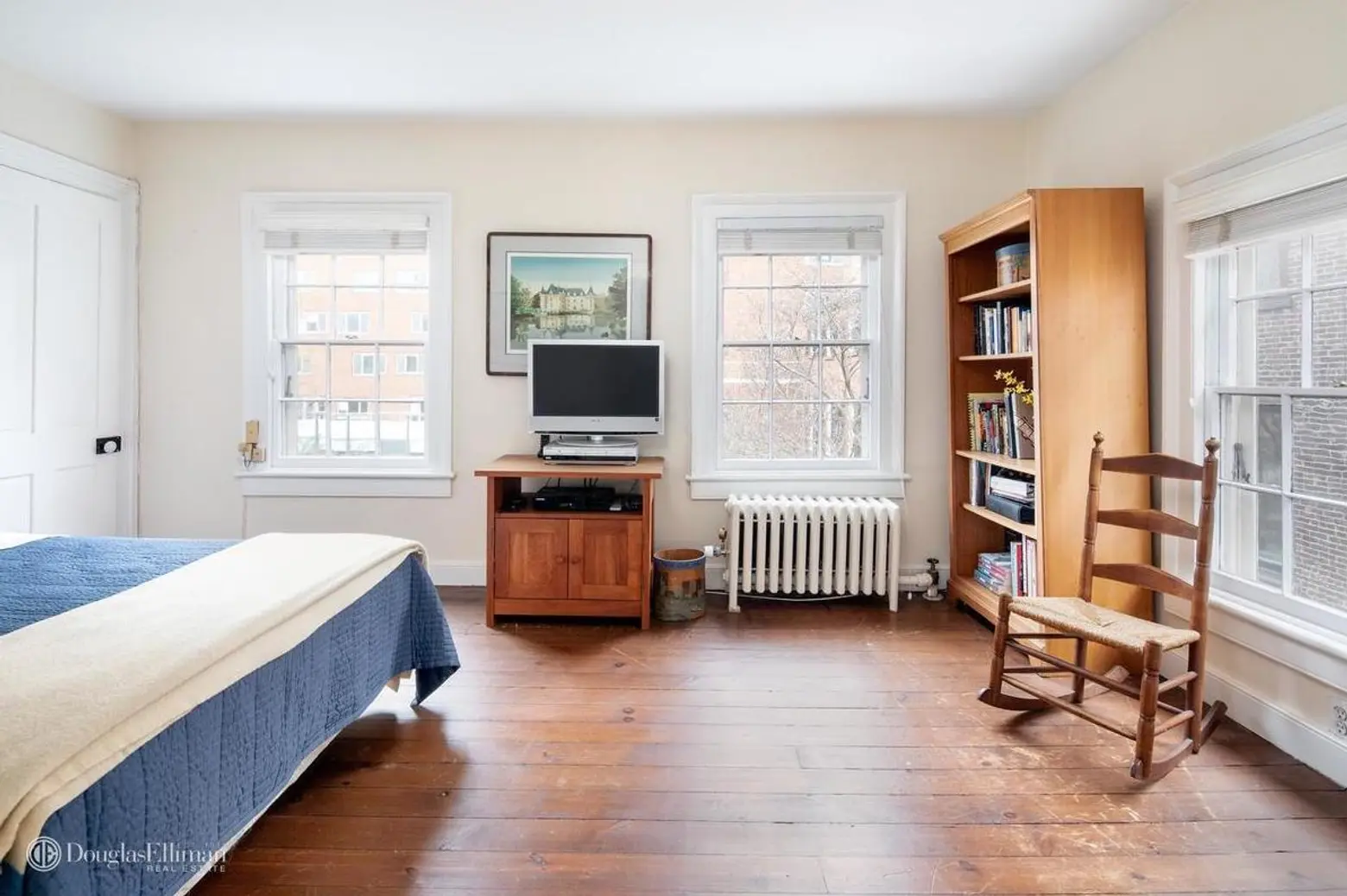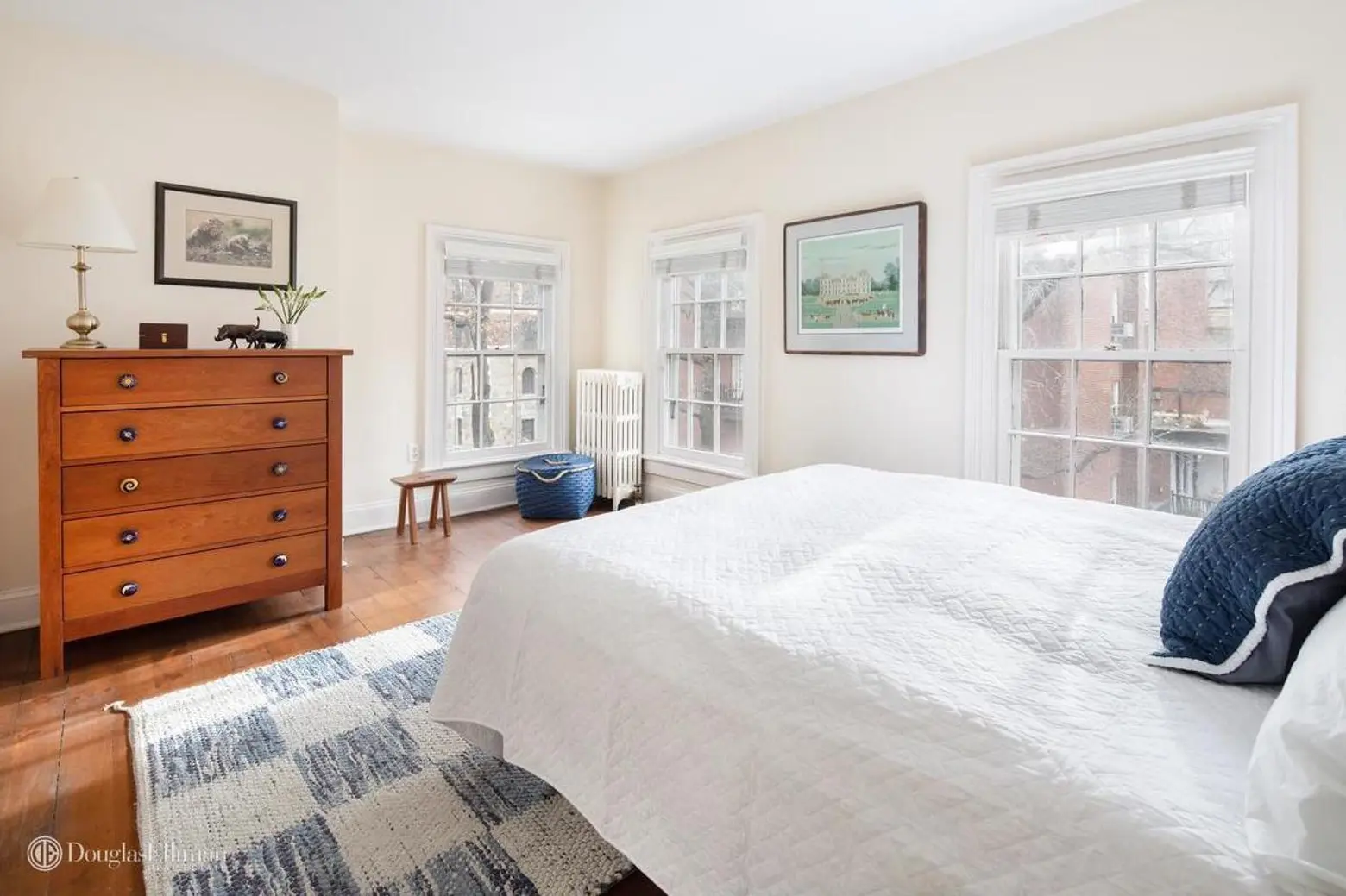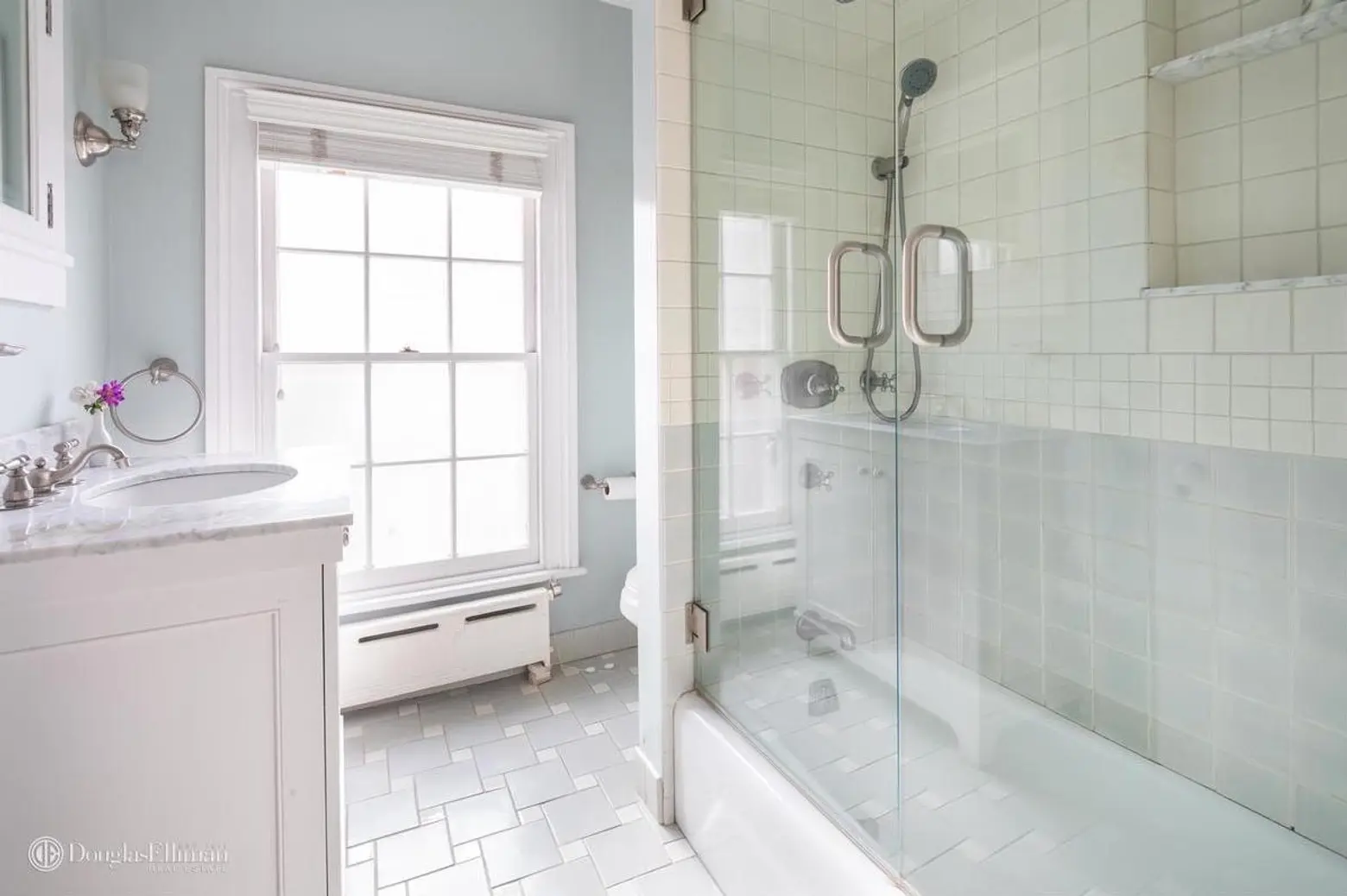 On the second floor, you'll find a large master suite with en suite bathroom and a dressing room. A second bedroom on this level is linked to a private study. On the top floor, four more sunny bedrooms boast the home's signature mullioned windows and wide-plank hardwood floors.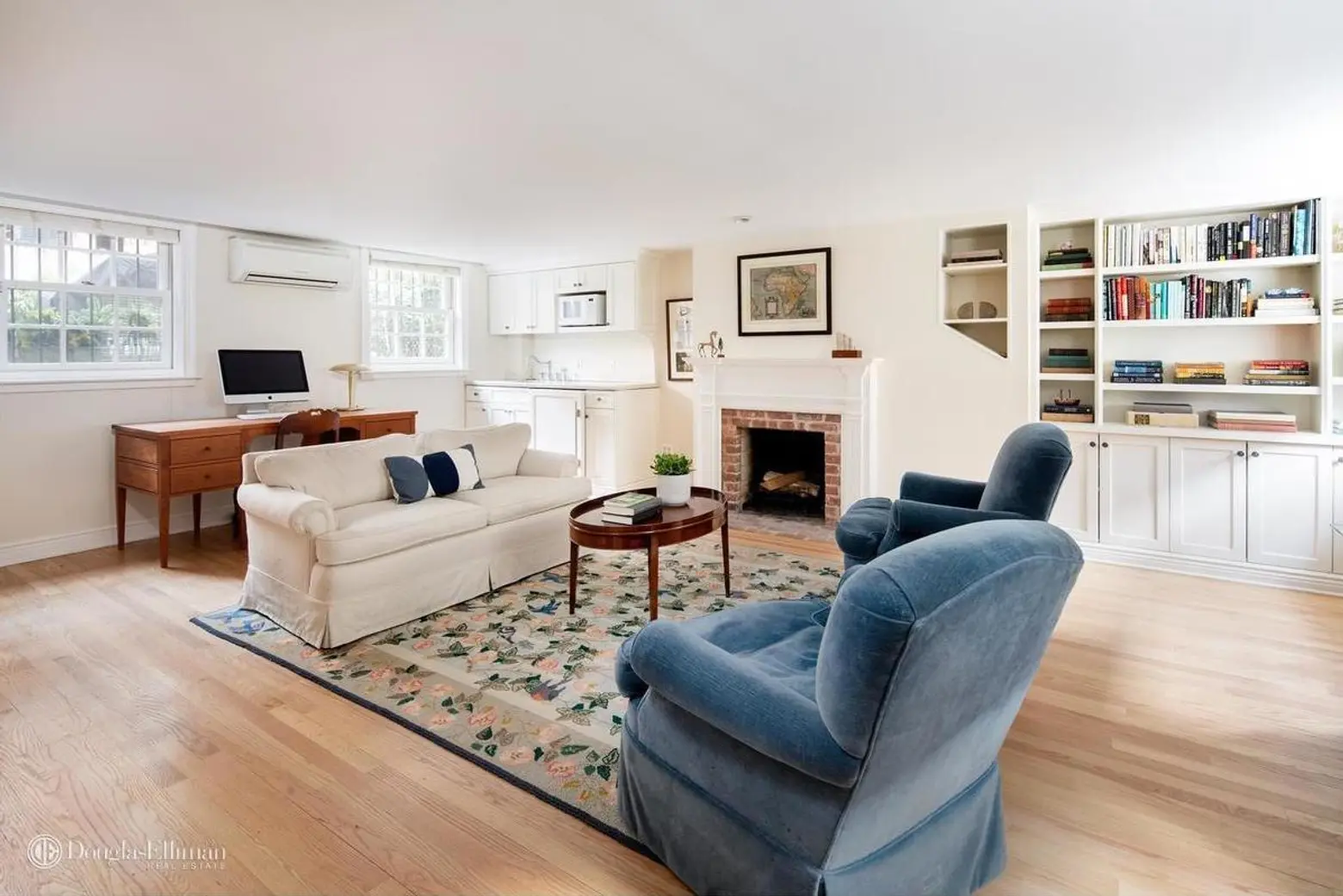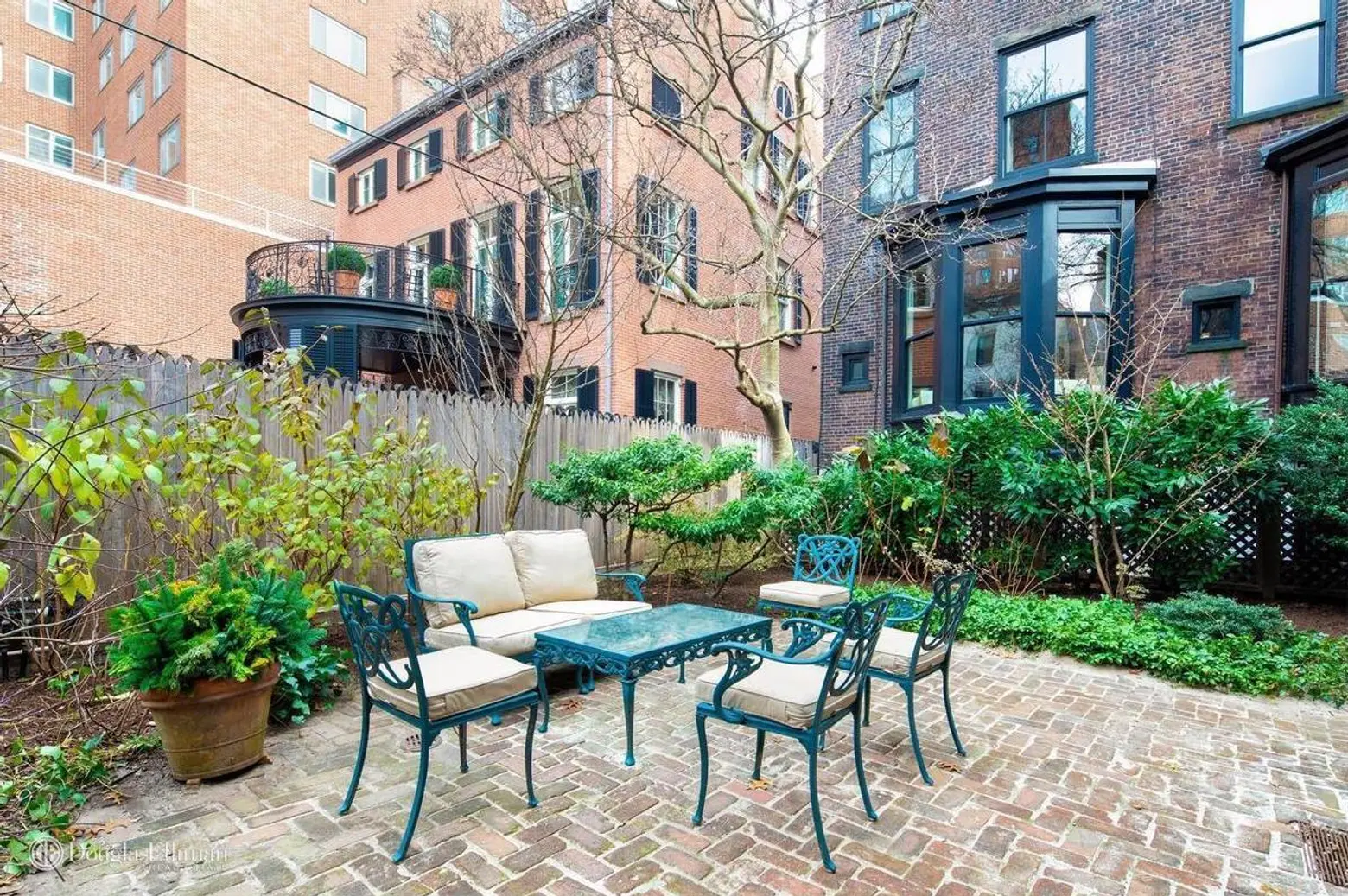 The garden level has a cozy rec room with a fireplace and wet bar, a walk-in closet, large laundry room, and wine room, plus a full bedroom suite with a private bath. An attached garage provides private parking.
In a 1959 essay written for Holiday magazine, Capote, the Wall Street Journal notes, created a "rallying cry for generations of Brooklyn gentrifiers" with the uncompromising opening line: "I live in Brooklyn. By choice."  The piece was later reprinted as a book called "A House on the Heights," in which Capote recounts a history of the neighborhood, the story of why he chose to live there and describes his favorite places. You can see an image of Capote with 13 Pineapple Street in the background on this book cover, taken by photographer David Attie for the Holiday article. About the Pineapple Street house the author writes:
I'm not much acquainted with the proper history of the Heights. However, I believe (but please don't trust me), that the oldest house, the house still extant and functioning, belongs to our back-yard neighbors, Mr. and Mrs. Philip Broughton. A silvery gray, single-wood Colonial shielded by trees robustly leafed, it was built in 1790, the home of a sea captain.
He also wrote about his home at 70 Willow Street, where he completed "Breakfast at Tiffany's" and "In Cold Blood." That property sold for $12 million in 2012 and, until recently, it held the title of the most expensive home ever sold in Brooklyn.
[Listing: 13 Pineapple Street by Lindsay Barton Barrett, Christina Abad, and Cristina Criado of Douglas Elliman]
RELATED:
Listing photos courtesy of Douglas Elliman