Brooklyn Heights Promenade could close for six years during BQE repairs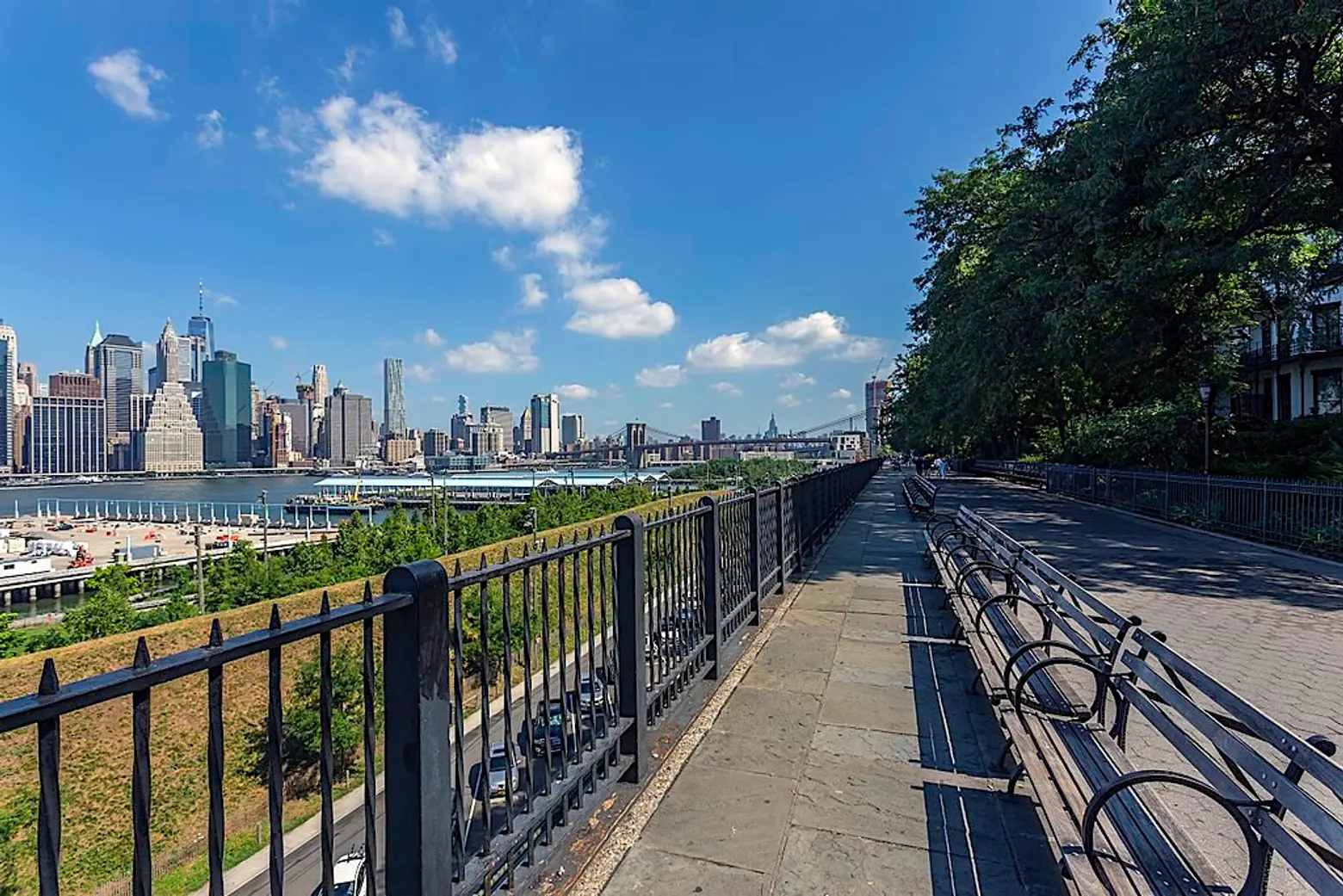 The Brooklyn Heights Promenade could close for six years while the city rehabilitates a 1.5 mile stretch of the crumbling Brooklyn-Queens Expressway (BQE), transportation officials announced Thursday. According to Politico, the city's transportation department unveiled two plans for revamping the Brooklyn Heights and DUMBO section of the BQE, which supports the promenade. The options include a quicker, six-year plan to divert cars to an elevated highway next to the Promenade or replace the BQE lane by lane, which could take up to eight years.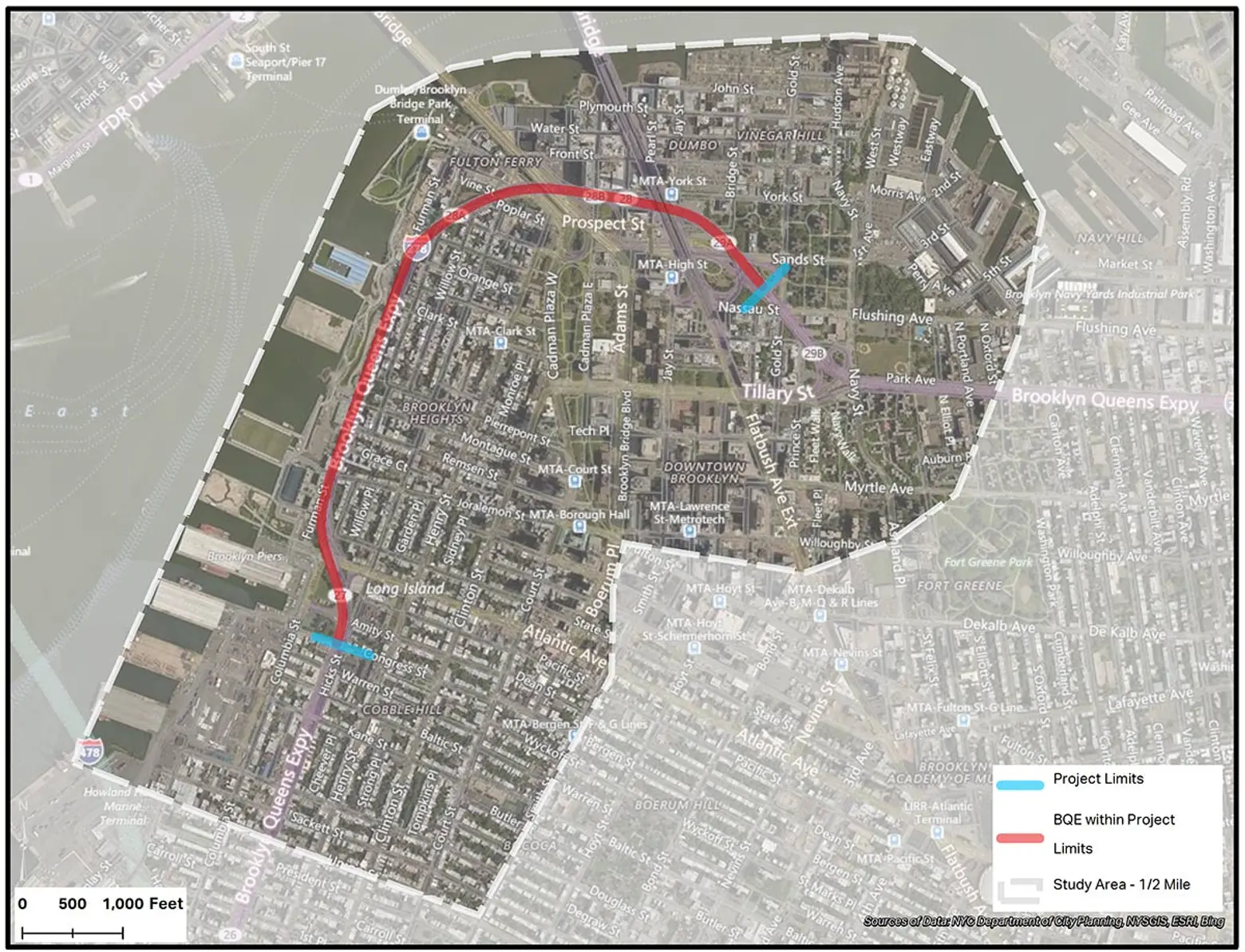 Via DOT
"The challenge we face is how really to completely replace, rehabilitate this aging obsolete structure while trying not to create just terribly difficult, nightmarish traffic scenarios for not only Brooklyn — Brooklyn, Queens, Staten Island," Polly Trottenberg, commissioner of DOT, said, according to amNY. "I mean, really, this highway has such an impact on the traffic system almost in the entire city."
While the first option involves a six-lane elevated highway next to the Brooklyn Promenade, it would result in a slightly diminished traffic nightmare. And officials said this platform could potentially serve as a 35-foot extension of the promenade itself. The city expressed a preference for this option, as the six lanes could accommodate the 150,000 vehicles that travel the BQE daily. It would take over a year to build the temporary roadway.
The second option would make repairs lane-by-lane at night. If a problem popped up overnight that was not fixed by daytime, traffic could be severely backed up. According to Politico, in the best case scenario, construction would cause miles of back-ups with 12,000 cars and trucks taking local streets instead.
Both options would include closing the promenade temporarily. When DOT first announced in 2016 its plan to revamp the BQE, the $1.7 billion project was estimated to be the agency's most expensive project ever. Current estimates, for both presented options, now stand at more than $3 billion.
In the 1940s, Robert Moses planned and constructed the BQE, which became notorious for ripping through quiet, low-scale neighborhoods. The triple cantilever portions designed by Moses were meant to last just 50 years.
The city plans to start construction in 2020 or 2021, with a design chosen next year. More details on the project can be found here.
[Via Politico NY]
RELATED: