LPC sends Morris Adjmi's proposal for East Village gas explosion site back to the drawing board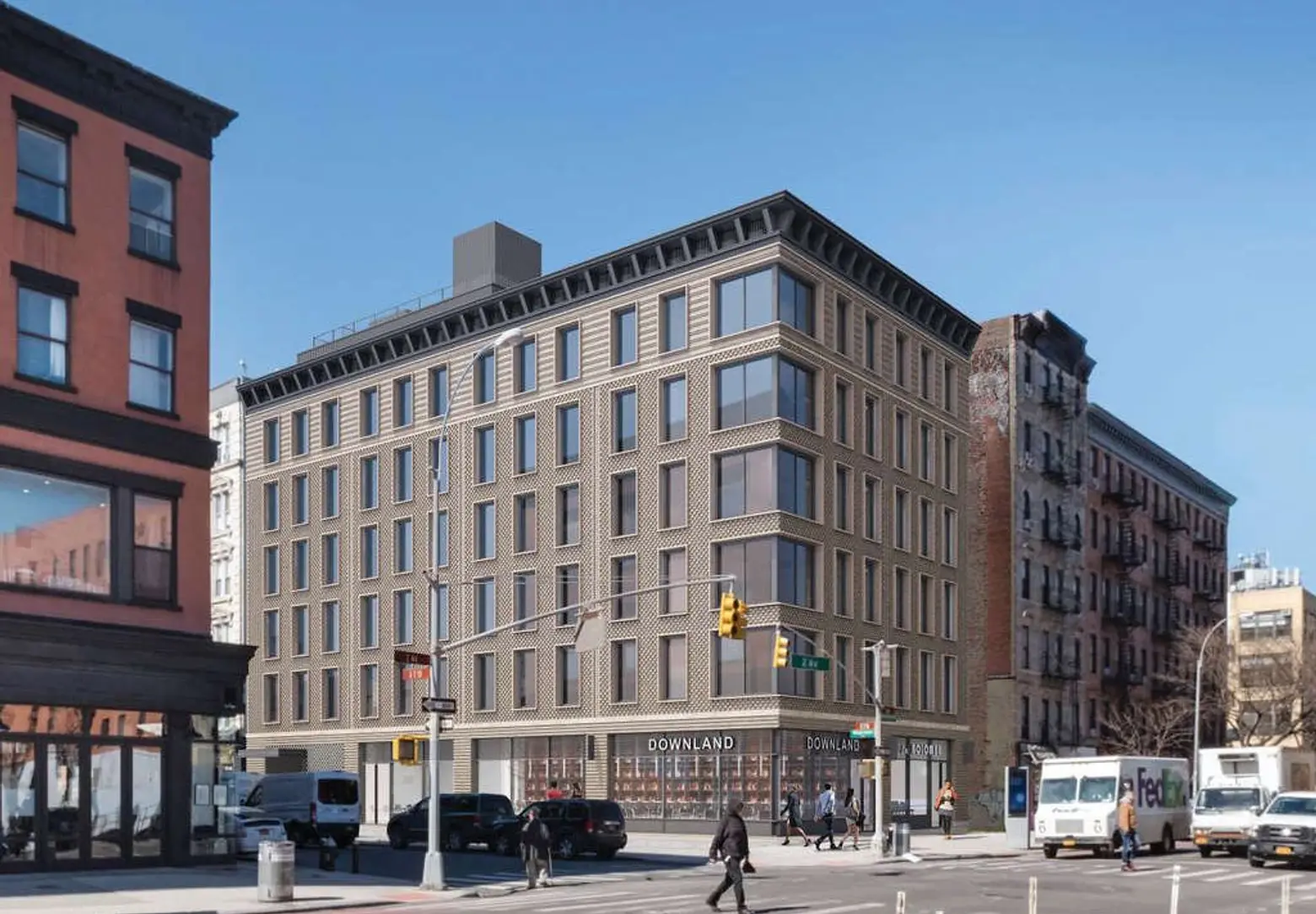 Rendering by Morris Adjmi Architects
Almost three years after an explosion caused by an illegal tap into a gas main at the corner of Second Avenue and East Seventh Street destroyed three buildings at 119-123 Second Avenue and killed two people, new renderings have been revealed of Morris Adjmi Architects' proposed seven-story, 21-unit condo that would replace the circa-1886 tenements that once stood there. As it's within the East Village/Lower East Side Historic District, it needs approval from the Landmarks Preservation Commission. After reviewing the plans this afternoon and deciding that the proposal is "close, but not quite there," they've sent Adjmi and Yaniv Shaky Cohen's Nexus Building Development Group back to the drawing board over concerns regarding the windows, storefront, and coloring. Neighbors and those affected by the tragedy are also calling for a commemorative plaque to be incorporated into the design.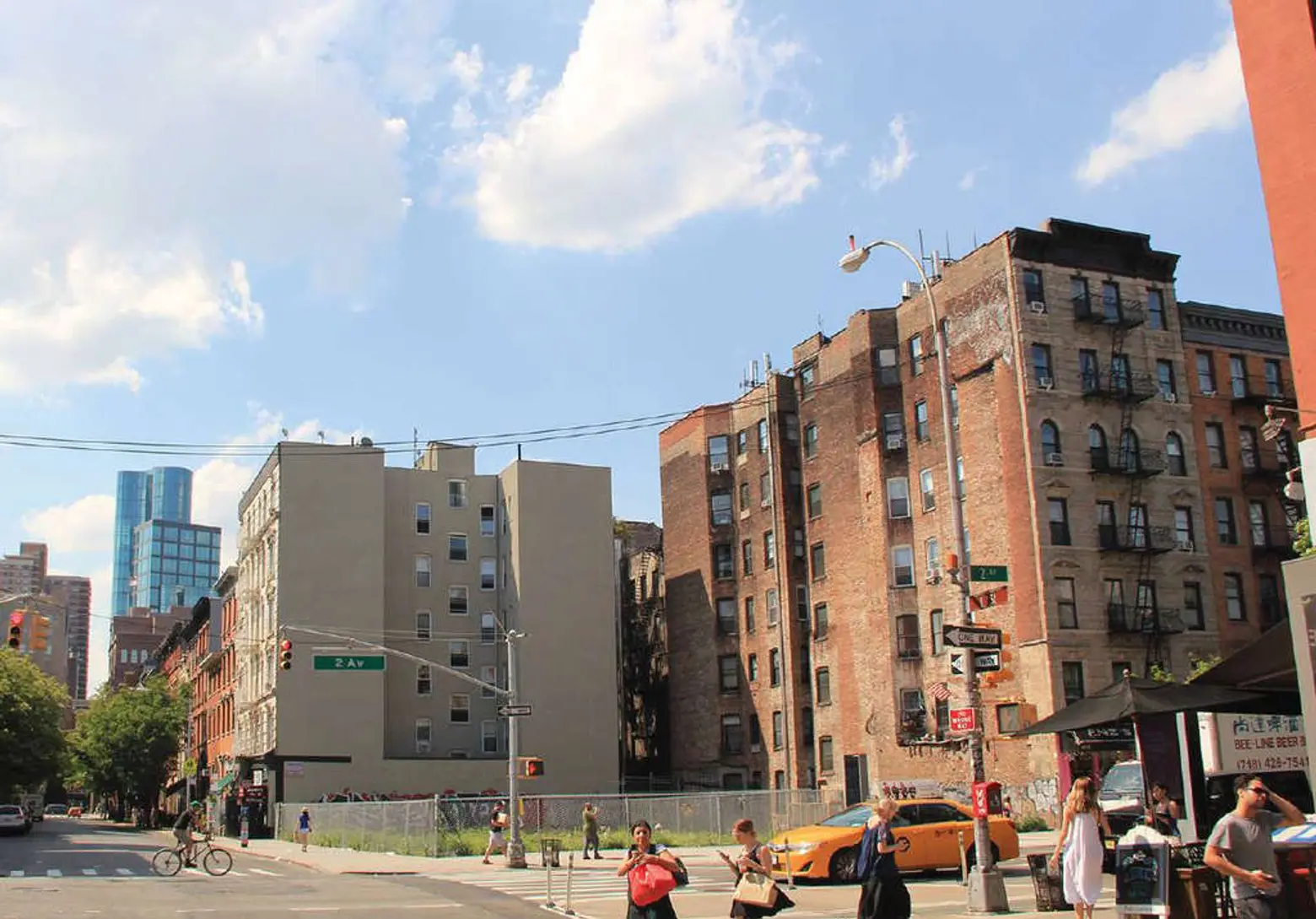 The corner lots of East 7th Street at 119-121 Second Avenue sold for $9.15 million last year and sat vacant ever since the debris from the explosion was cleared. Adjmi's design for the seven-story, 21-unit grey brick building currently known as 45 East 7th Street includes a cast stone banding that separates retail from residential floors, which will have an L-shaped brick façade with matching mortar and oversized windows with metal frames. It's these corner windows that were a large concern for the LPC. They feel that they're out of context for the neighborhood. They also expressed concerns over the Second Avenue storefront infill, noting that it was too glassy, and the brick color, asking that it be made warmer to better match its more red and brown brick neighbors.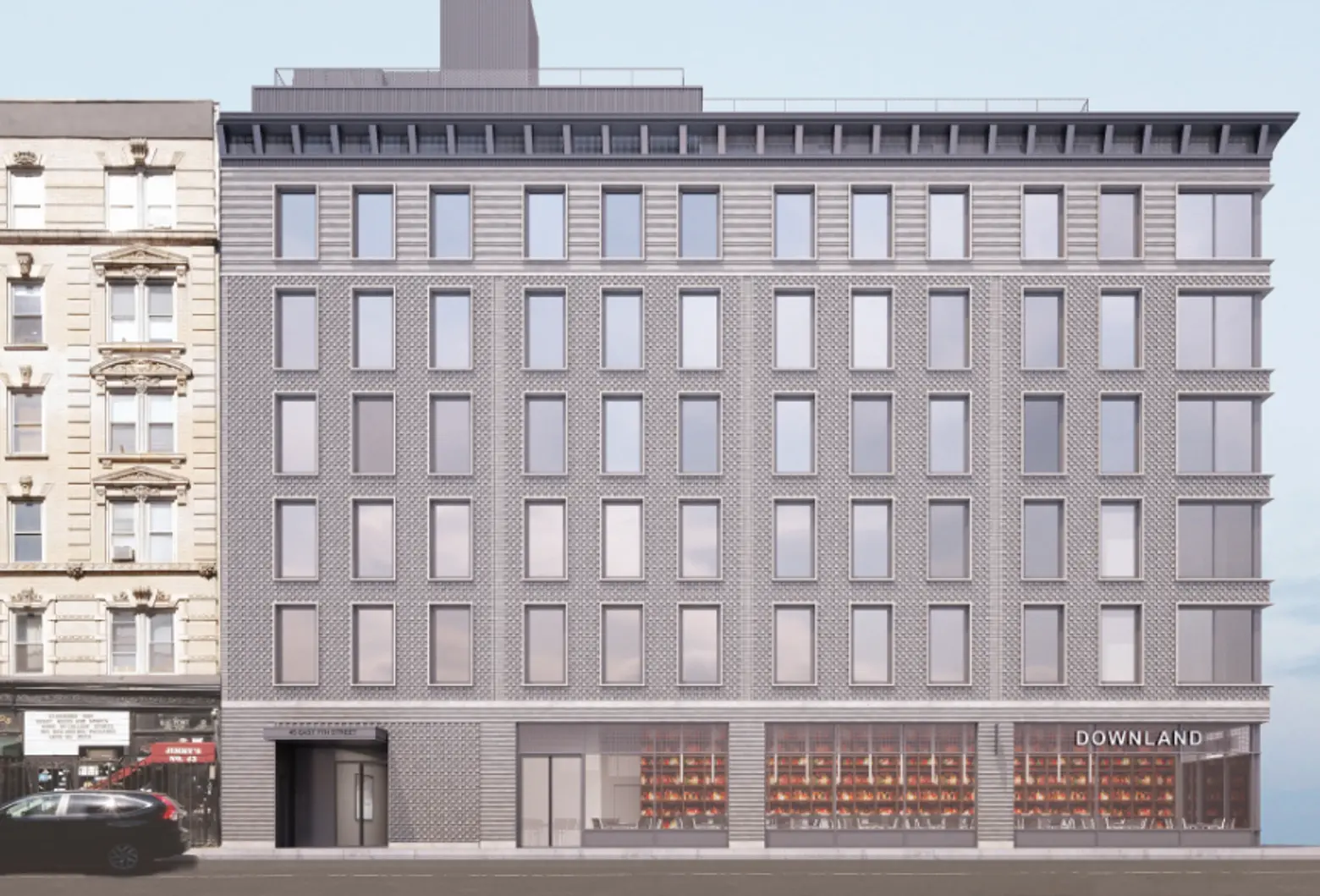 A presentation by Nexus Building Development pointed to the way inspiration was drawn from the storefronts of nearby buildings as well as their facades, masonry, and cornices. Adjmi's designs show his celebrated respect for historic neighborhoods, but there was concern that the proposed building height and bulkhead level (77 feet, 4 inches and 99 feeet, 4 inches, respectively) would prove problematic in an historic context. Therefore, the LPC also asked that the seventh-floor penthouse and elevator bulkhead be made less visible from the street.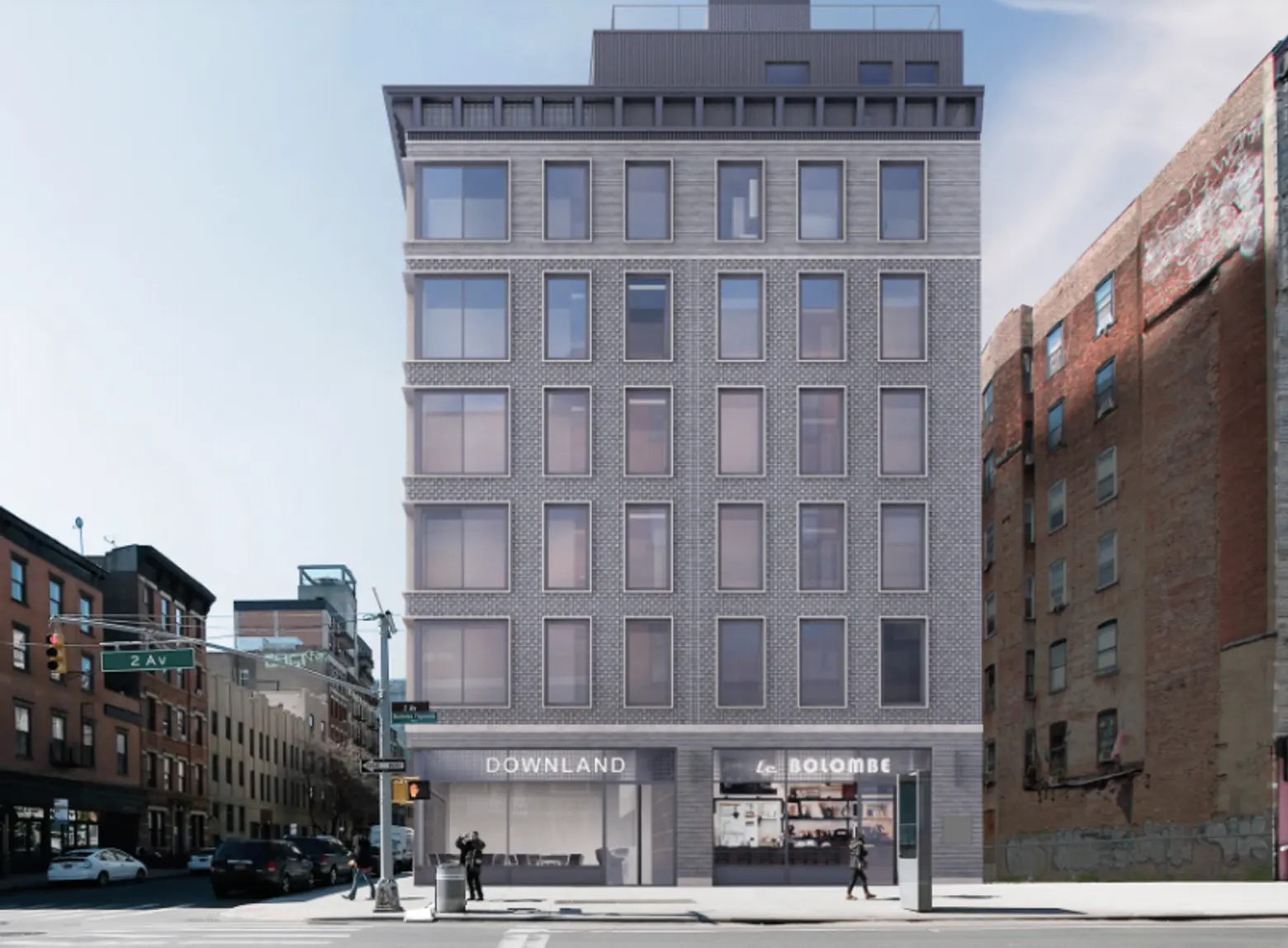 Nexus, in partnership with Immobiliare Capital and Premier Equities, has said the apartments will range from one- to three-bedrooms. One of the most vocal opponents at today's hearing, the East Village Community Coalition, said the fact these are luxury condos "adds insult to injury." They believe the building should be 100 percent affordable with priority given to those who lost their homes. The LPC, however, does not regulate use, zoning, or affordability.
But the one thing everyone seemed to agree on is the necessity for a commemorative plaque. Adjmi said the owner originally considered a tree to serve as a marker, but the LPC would like to see him work with the community on this addition.
The full presentation can be seen here.
RELATED: