Mount Sinai files plans for new $600M Beth Israel facility in the East Village
Renderings courtesy of Mount Sinai 
Mount Sinai Health System filed an application with the Department of Health to close its current facility and redesign a $600 million Mount Sinai Beth Israel facility two blocks away, slated to open in 2023, Crains reports. The new facility and Mount Sinai's New York Eye and Ear Infirmary will share a campus. The hospital's $1 billion downtown development plans also include a $140 million behavioral health center on the Lower East Side for mental health and substance-use treatment.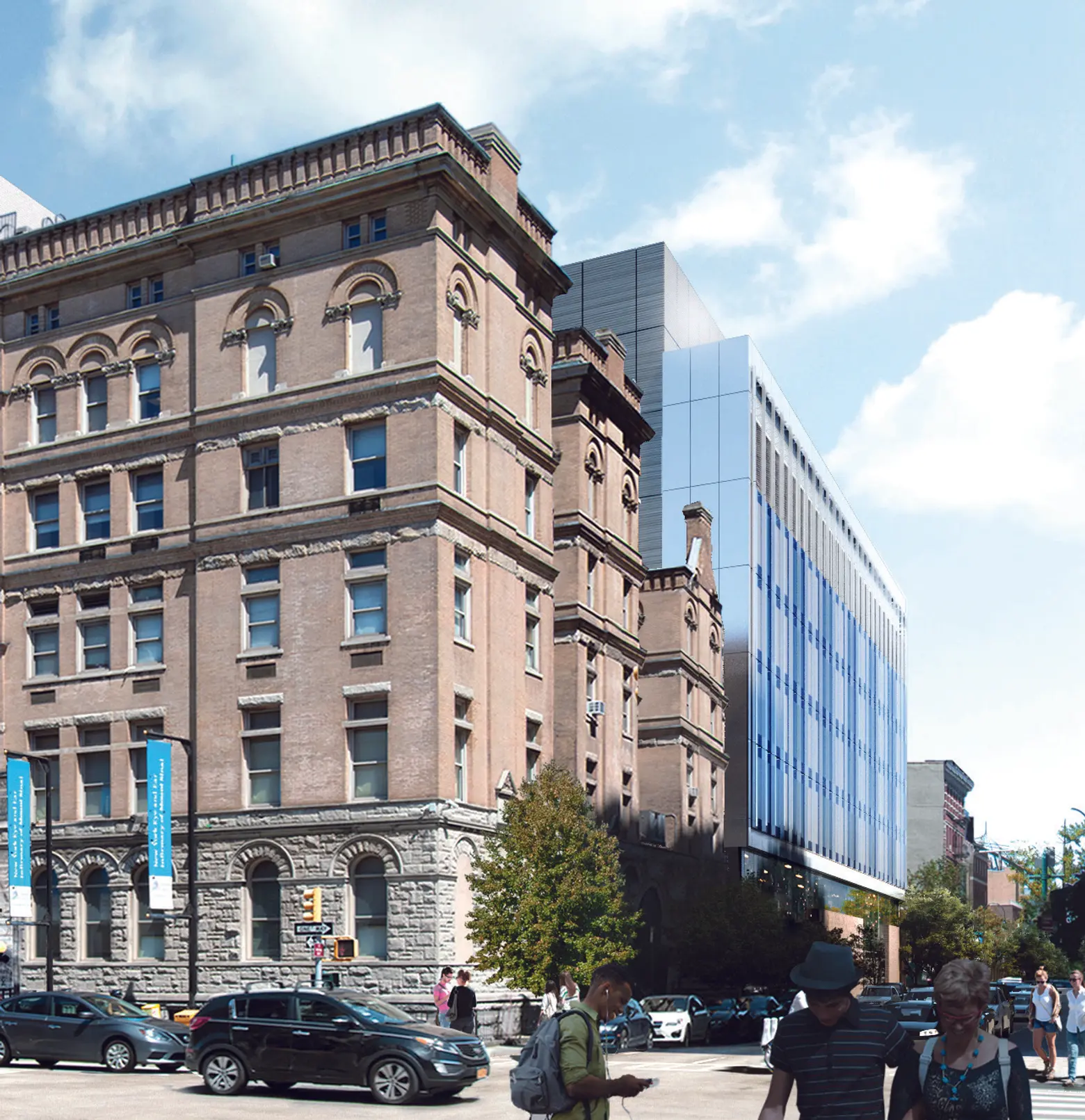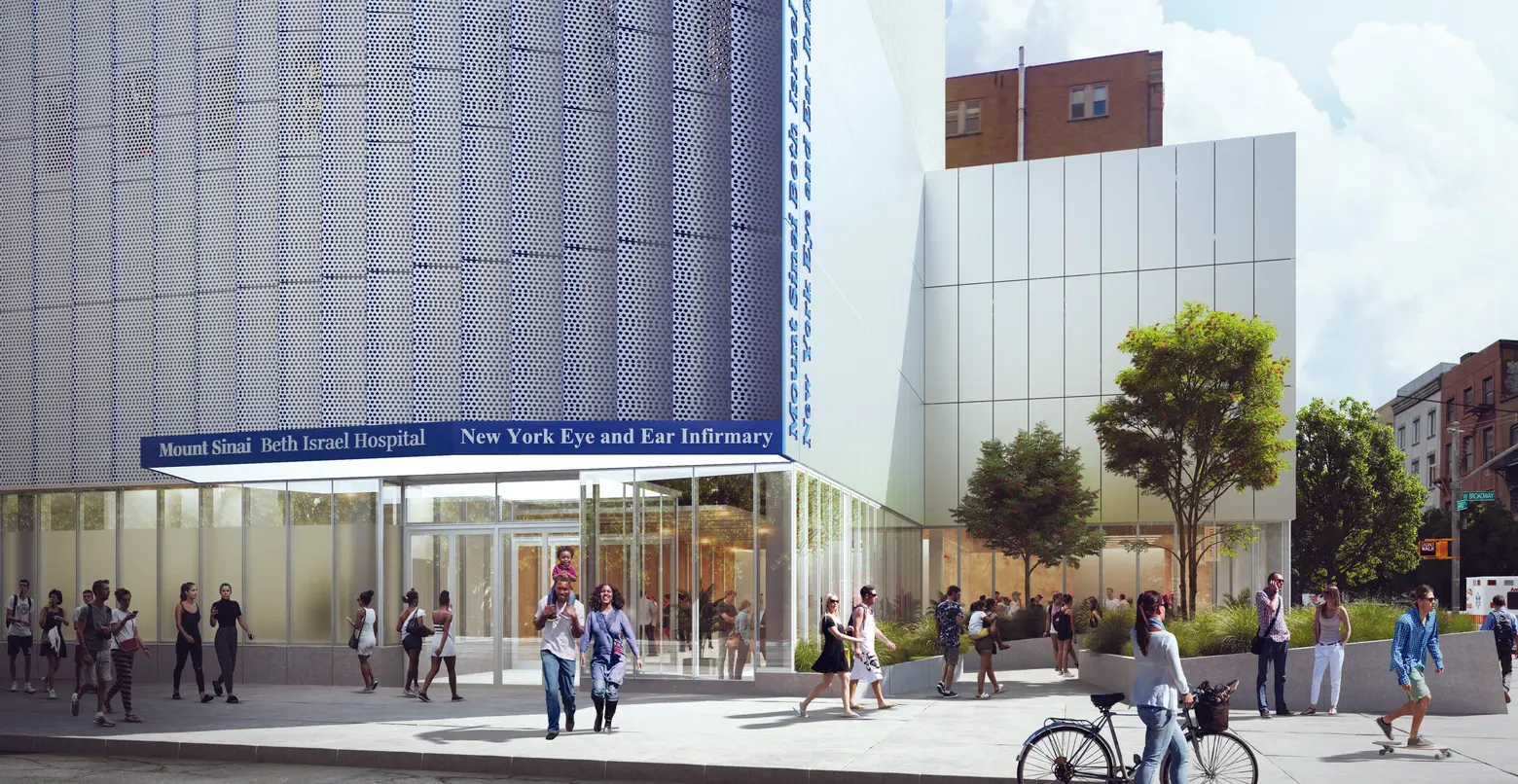 The new hospital on Second Avenue between East 13th and 14th streets will have 70 beds and an emergency room; the current facility is licensed for 683 beds, though hospital officials say less than half of those are in use. Mount Sinai currently has than 500 physicians practicing at 20 downtown centers; its current hospital will stay operational during the reconstruction.
A major redesign is reportedly a financial necessity; Mount Sinai has said it will be focusing on increasing more cost-efficient outpatient services. The hospital acquired Beth Israel Medical Center from Continuum Health Partners in 2013, and has been losing money on it ever since–particularly on the East Village and Brooklyn campuses, which lost $104.6 million last year on $904.9 million in operating revenue.
The aforementioned Mount Sinai Comprehensive Behavioral Health Center will be a comprehensive, community-oriented behavioral health center located at the site of the current Rivington House. The new facility will offer mental health services from a holistic approach, including psychiatric, addiction, physical health, and social services.
[Via Crains]
RELATED:
All renderings courtesy of Mount Sinai