Permits filed for 30-story 'affordable luxury' condo tower on the Lower East Side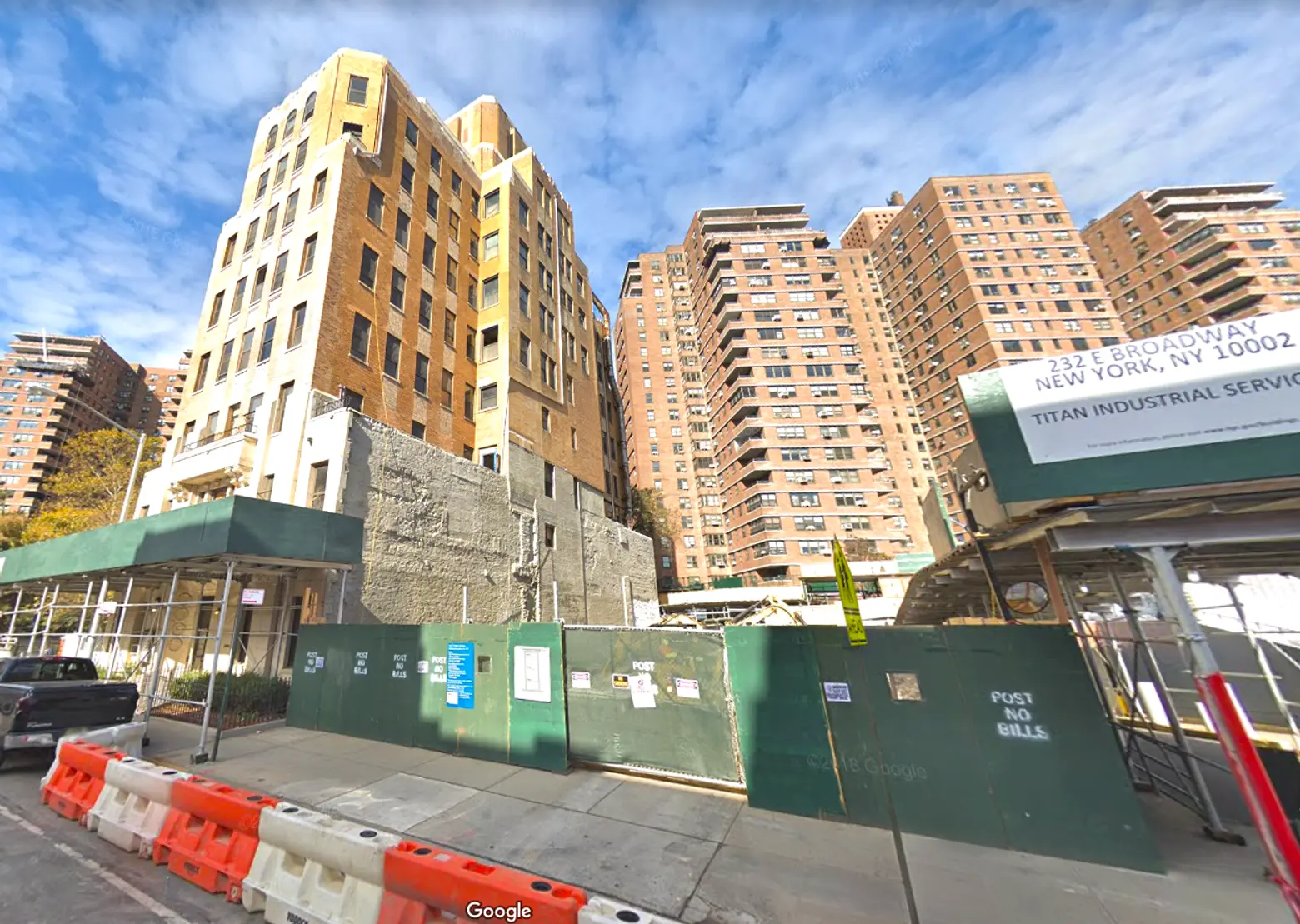 A developer this month filed an application with the city to build a 30-story condo building next to a landmarked nursing home on the Lower East Side. The plan comes a year after developer Round Square failed to obtain air rights from the Seward Park Cooperative to build two towers at 232 East Broadway, adjacent to the Bialystoker Nursing Home. After ditching the original two-building project, Round Square is now moving forward with a proposed one tower that will contain 54 condos, as Patch reported.
The developer, formerly Ascend Group, sought to buy roughly 155,000 square feet of air rights from Seward Park Coop for $54 million. The coop board rejected the offer last year after residents had concerns over the size of the new towers, according to the Real Deal.
In addition to a new 28-story tower, Round Square plans to renovate the nursing home, which was landmarked in 2013, and convert the Art Deco building into a condo tower with 18 units. Bialystoker, which first opened in 1929 and served many Jewish immigrants, closed its doors in 2011.
Permits filed with the city's Department of Buildings this month called for a steel structure of 30 stories, or about 333 feet tall. According to Patch, the building at 232 East Broadway will include a pool in the lower level and one to three residences on each floor.
Robert Kaliner, the president of Round Square, told Patch that the condos would be considered "affordable luxury" for the neighborhood. "We feel great about the project only because about 85 percent [of the residences] in a super high-end condo in a very much up-and-coming neighborhood…are going to be priced below $2.5 million," Kaliner said.
According to YIMBY, renderings by S4Acrchitecture were released last April of the project, which showed a single tower. While the rendering remains on Round Square's website, Kaliner told Patch the design will be "tweaked" but will remain mostly the same. Both projects are expected to wrap up in 2021 if approved. Most recent documents filed list SLCE Architects as the applicant.
RELATED: