Co-working firm The Wing to lease the East Village's former Stuyvesant Polyclinic building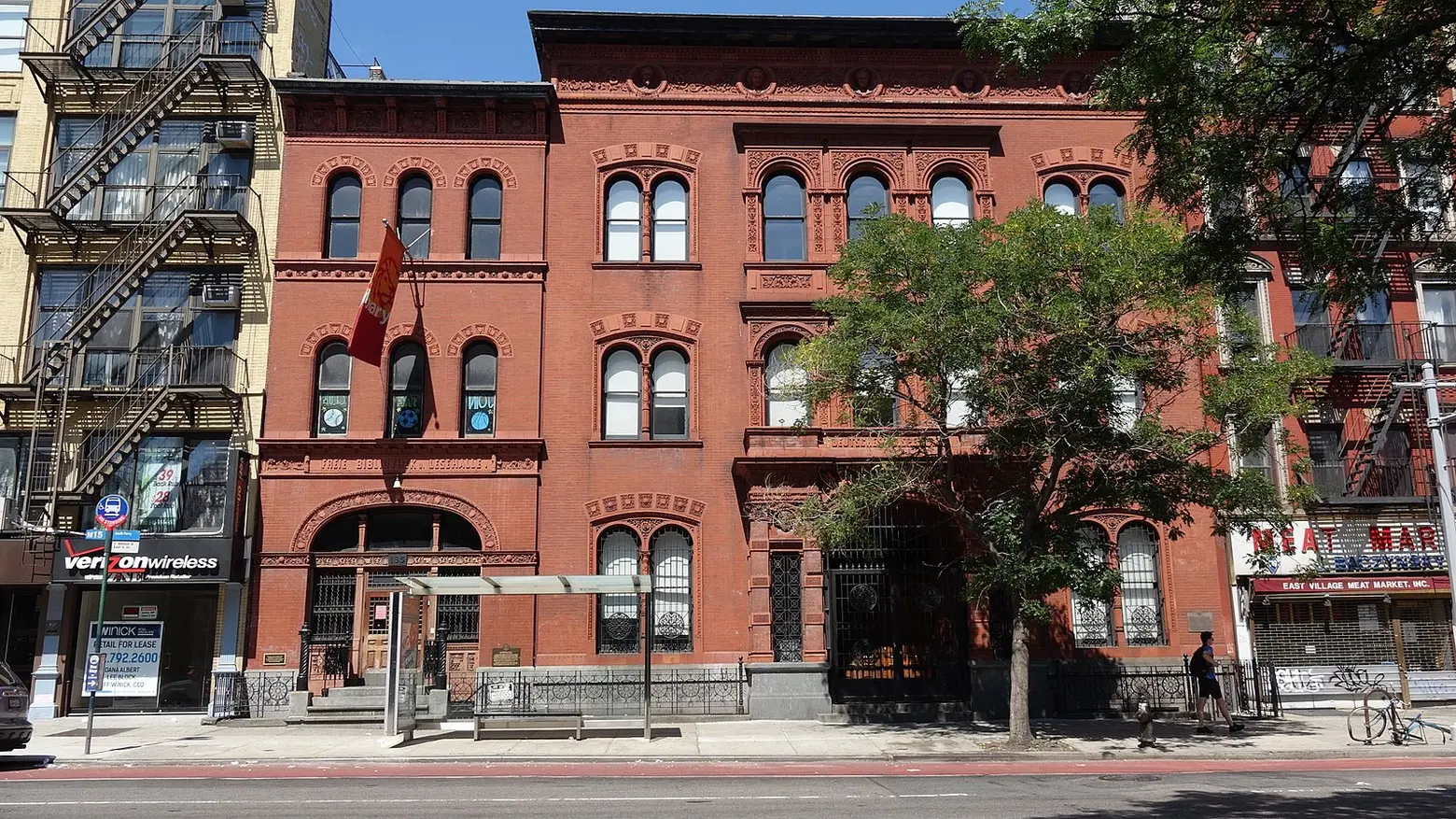 The Wing will move its headquarters to 137 Second Avenue (on the right); via Wikimedia
Co-working network The Wing is moving its corporate headquarters to the former Stuyvesant Polyclinic building in the East Village, the Real Deal reported Monday. The space on Second Avenue is connected to the Ottendorfer Public Library, the first free public library in New York City. The adjoining buildings are both designated city landmarks, built as a pair in 1883 by German-born architect William Schickel. The Wing will lease all of the 22,000-square-foot building at 137 Second Avenue, which spans four floors.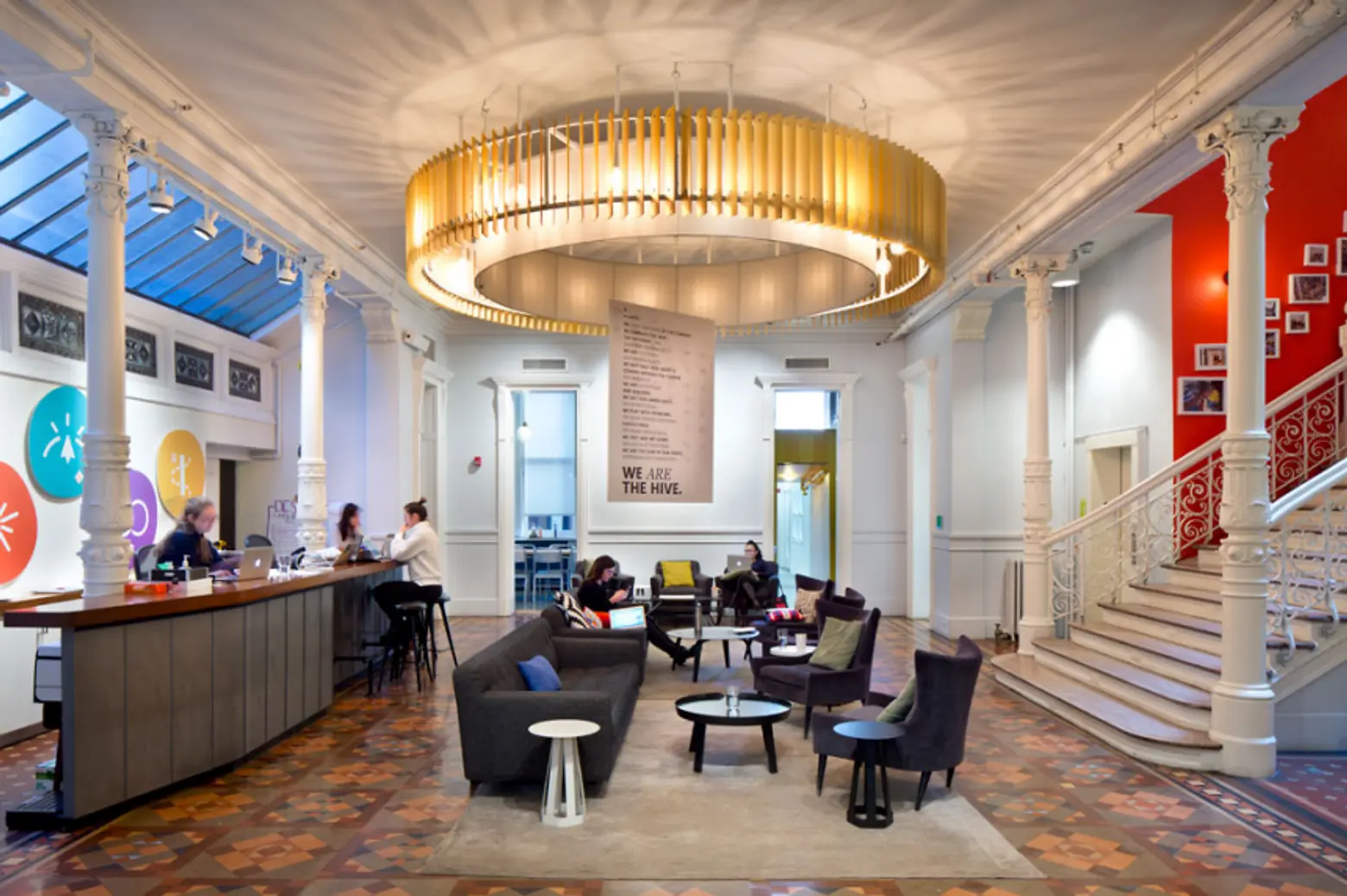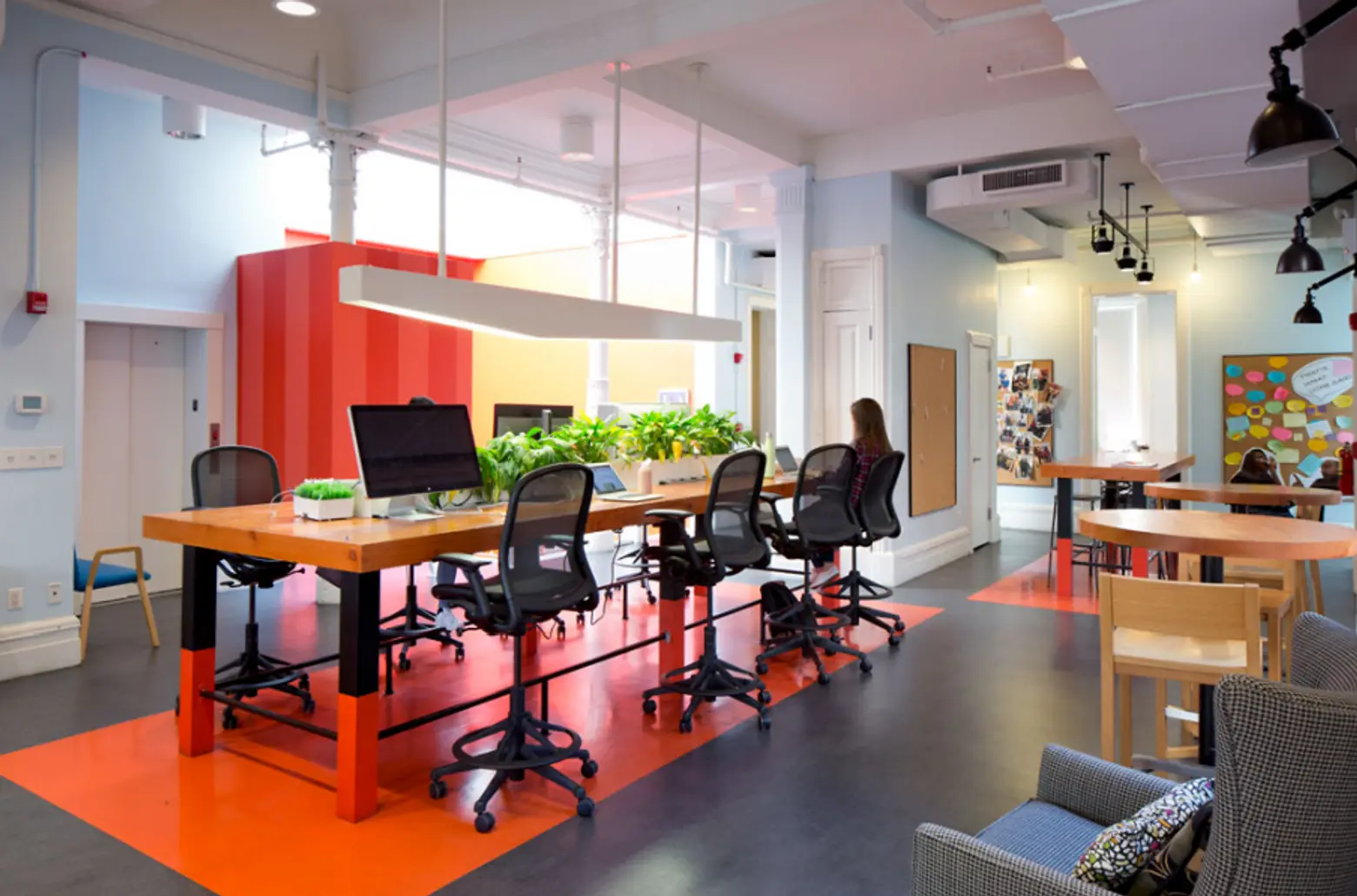 The landmarked buildings at 135 and 137 Second Avenue combine neo-Italian Renaissance and Queen Anne styles, as the Landmarks Preservation Commission wrote in its 1977 designation. Before it was known as the clinic, the building was known as the German Dispensary. In 1905, the building's name was changed to the Stuyvesant Polyclinic.
Both were commissioned by Anna and Oswald Ottendorfer as a way to support the German immigrant community of the East Village, which at the time was known as Little Germany. According to the LPC, the Ottendorfer's hoped the two buildings would "promote the bodily and mental health of their fellow Germans in the United States."
Notable architectural features of the former clinic building include its round-arched windows, Corinthian columns, and the terra-cotta details on the facade.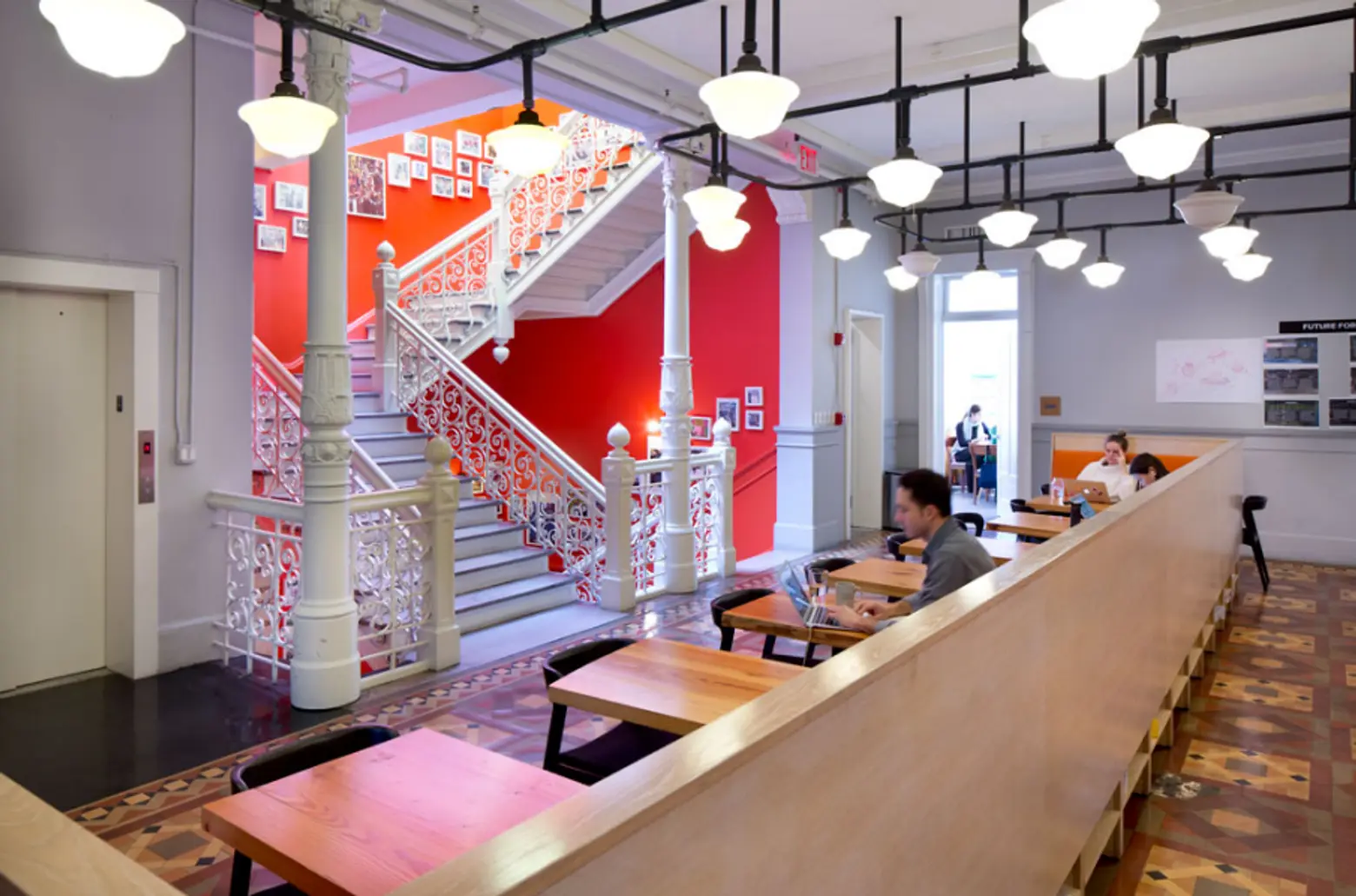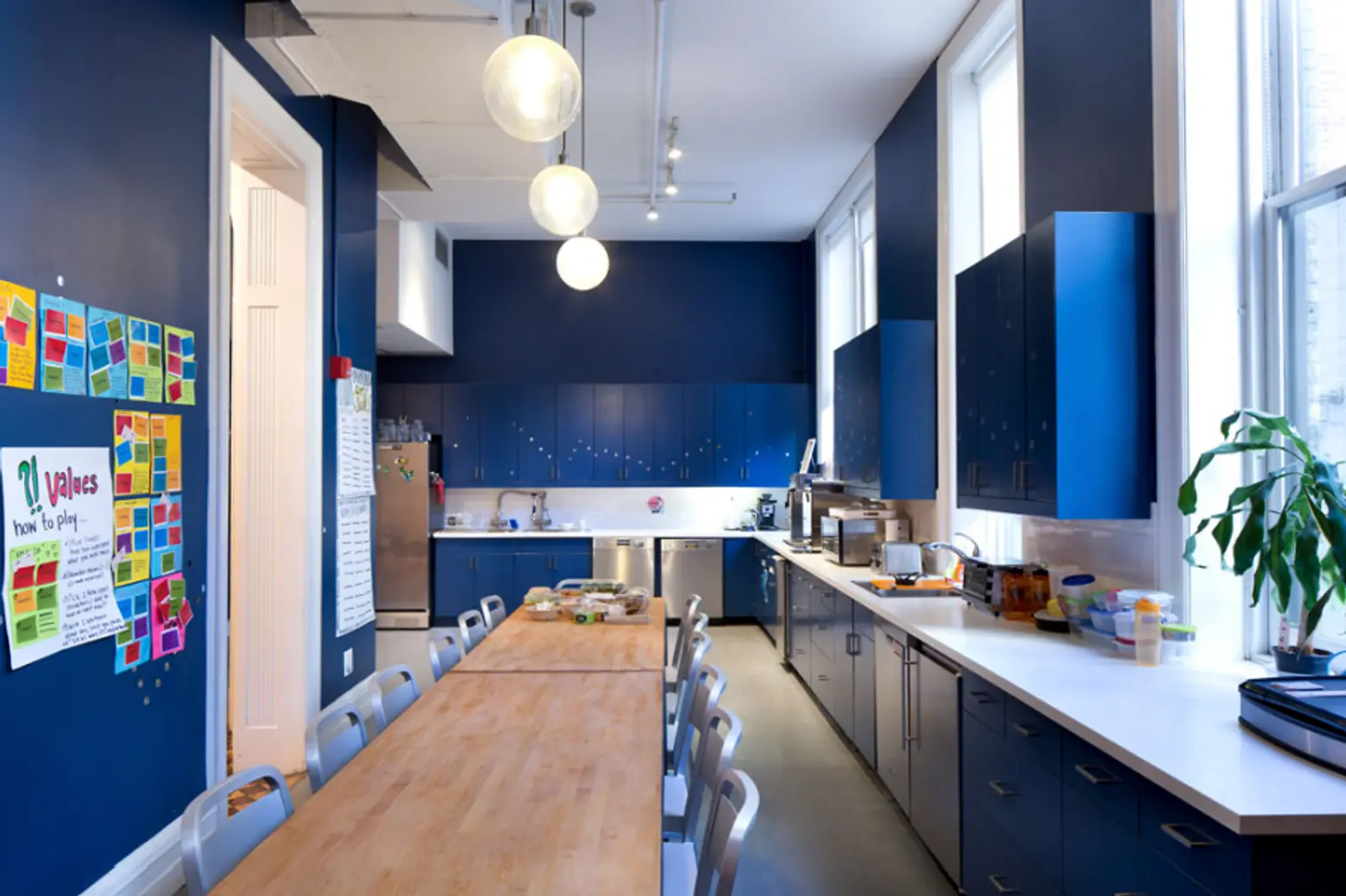 Matthew Mummert of Milsmith Real Estate, which represented the owners of the historic building, told the Real Deal that rent paid was in the high $60s per square foot. The firm, designed as a work and community space for women, secured $75 million in outside investment at the end of last year. According to the listing for 137 Second Avenue, the building is completed "renovated, fully wired, and move-in ready."
And the building has a history of creating spaces for women. According to a 2011 blog post by the Daytonian in Manhattan, Anna Ottendorfer gave "$68,000 for the construction of a wing devoted to women" at the clinic.
Zara Rahim, a spokesperson for The Wing, told 6sqft in an email: "We're thrilled about our new headquarters and looking forward to bringing our signature Wing design to the space."
The Wing opened their first co-working space in Flatiron in 2016 and has since expanded to Soho, Dumbo, and other cities like San Francisco and Georgetown in D.C. The firm has about 6,000 current members.
Originally, the co-working network was made for only women. But earlier this month, The Wing updated its membership policy to include those within non-conforming and trans communities, The Cut reported.
[The Real Deal]
RELATED: 
All listing photos courtesy of Milsmith LLC