East Village Target's CBGB odes get mixed reviews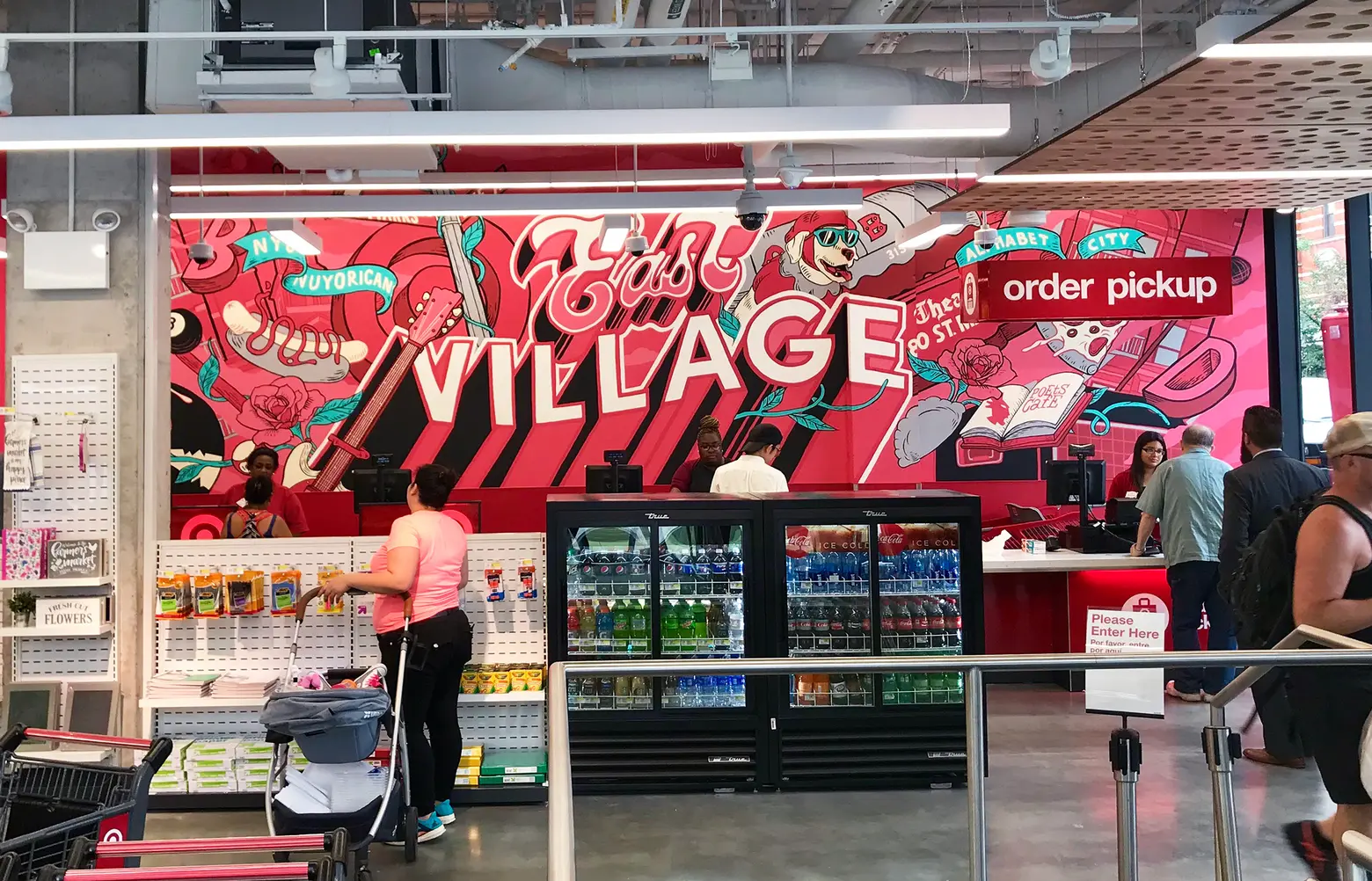 Photo by Tia Richards for 6sqft
Target officially opened its first store in the East Village on Saturday, to mixed reviews from locals. During its grand opening, the chain recreated the storefront of CBGB, a famous punk rock club where the Ramones, Patti Smith and Blondie played, with a red-and-white awning that reads "TRGT." Located on 14th Street and Avenue A, the design included red newspaper boxes similar to old ones of the Village Voice paper, fake fire-hydrants and a temporary facade made to look like the housing tenements of the Village in the 1970s and 1980s. Jeremiah Moss, the author behind the Vanishing New York blog, called the new store "the most deplorable commodification of local neighborhood culture I've ever witnessed." As of Monday, the CBGB-themed storefront is no longer up.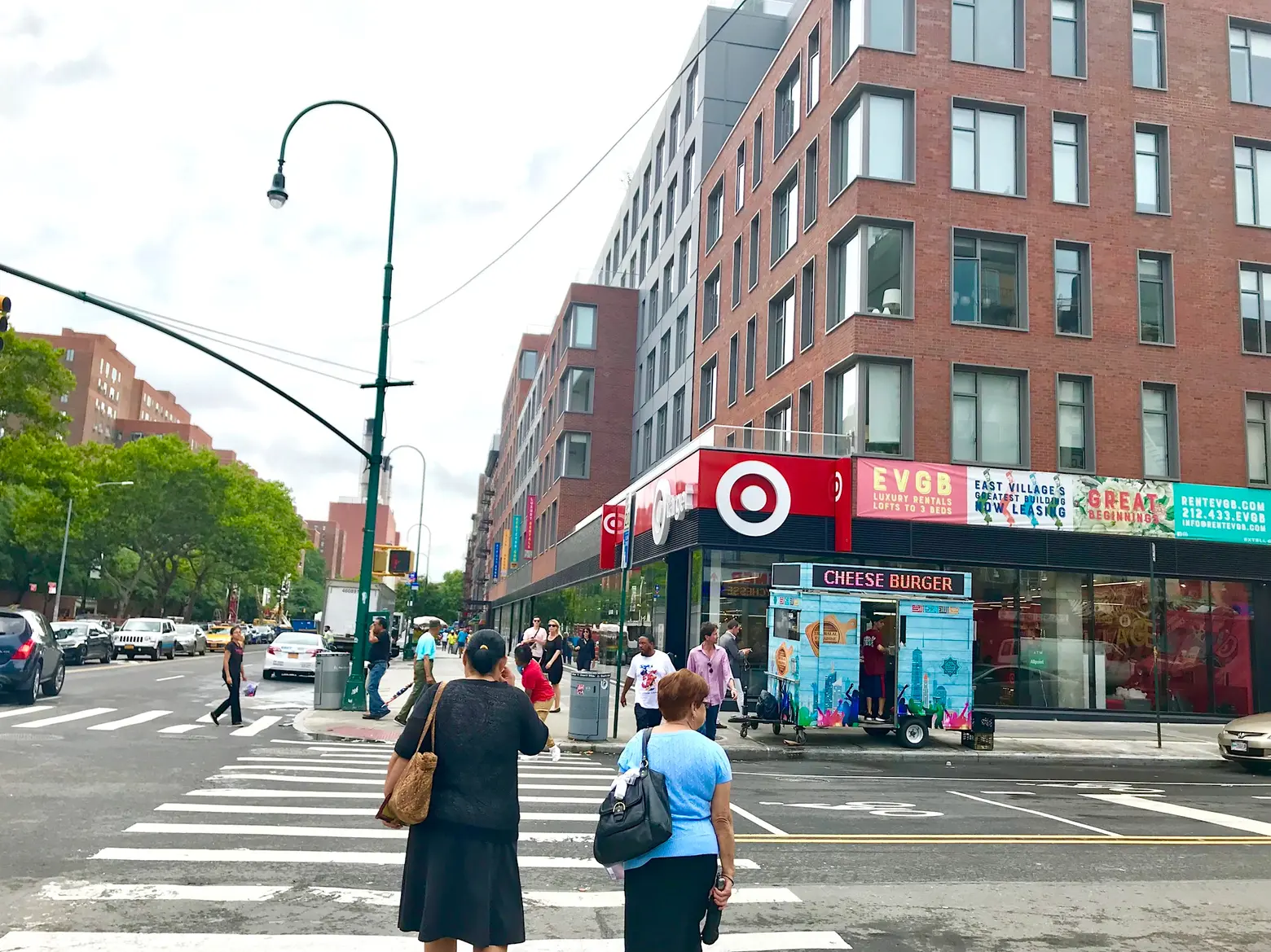 Photo by Tia Richards for 6sqft
Jane Jacobs is rolling in her grave today. Target has opened on Ave A, and for their grand celebration they have committed what might be the most deplorable commodification of local neighborhood culture I've ever witnessed. https://t.co/OVl08P9veg

— Jeremiah Moss (@jeremoss) July 21, 2018
As 6sqft reported last week, the small-format chain sits on the ground level of Extell Development's new luxury rental building: EVGB (boastfully, East Village's Greatest Building). Amenities include a two-level fitness center, saltwater pool, rooftop deck, and of course the Target.
The Beyer Blinder Belle-designed rental aims to create "an opportunity to experience a seamless lifestyle within the storied East Village neighborhood." Available apartments range from $3,681/month studios to $12,458/month three-bedrooms.
Homage to CBGB (?) today at the just-opened East Village Target on 14th Street pic.twitter.com/8Nu72BGkUS

— evgrieve (@evgrieve) July 21, 2018
Found next to the "TRGT" awning (etched in the club's recognizable font") are TRGT t-shirts, a poster with "The Resistance" written on it, and "rock on" foam hands.
The retail store will span 27,000 square feet across two levels. According to Target, the small-format stores are tailored to the needs and preferences of the surrounding community. In April, the company announced three new small-format stores would open in the city, with Upper East Side, Astoria and Staten Island locations.
Target already has set up shop in Tribeca, Downtown Brooklyn, Harlem, Herald Square, Elmhurst, Forest Hills, Flushing and the Bronx. And the Target at Essex Crossing will debut on August 19.
RELATED: