East Village's landmarked Bathhouse Studios building is up for sale for $20M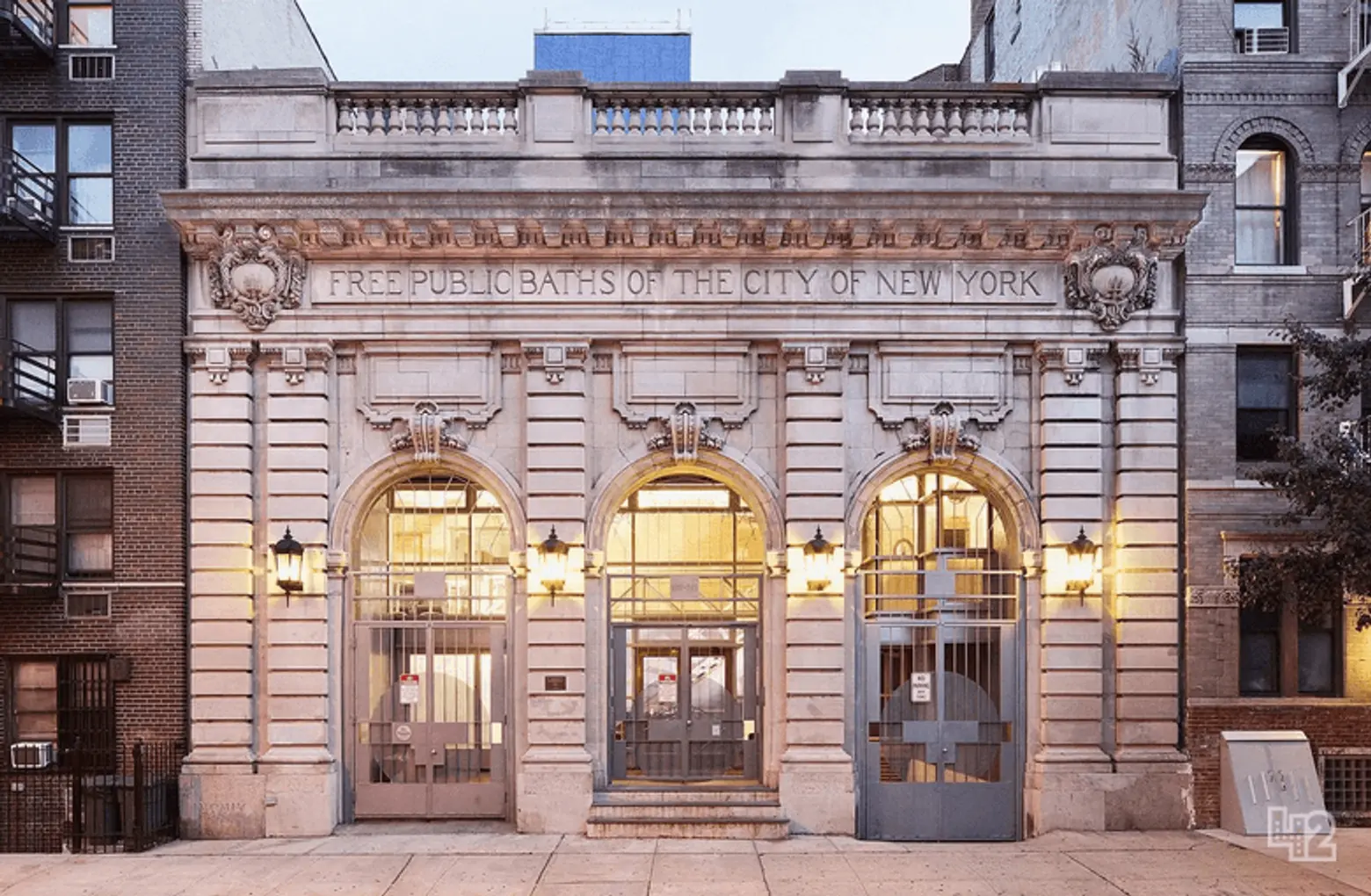 Once a free public bathhouse, now transformed into studio space, the Bathhouse Studios in the East Village has been listed for sale. The landmarked Neo-Italian Renaissance style building opened in 1905, offering public baths to the nearby crowded tenements. (Back then, bathing facilities were non-existent in apartments.) People used the seven bathtubs and 94 showers up until 1958, when the building shuttered and fell into disrepair. In 1995, Pulitzer Prize-winning photographer Eddie Adams and his wife Alyssa Adams bought and converted it into a high-end studio and work space. And now, it's a professional studio space you're able to rent out, or outright buy for a hefty $19.95 million (h/t EV Grieve).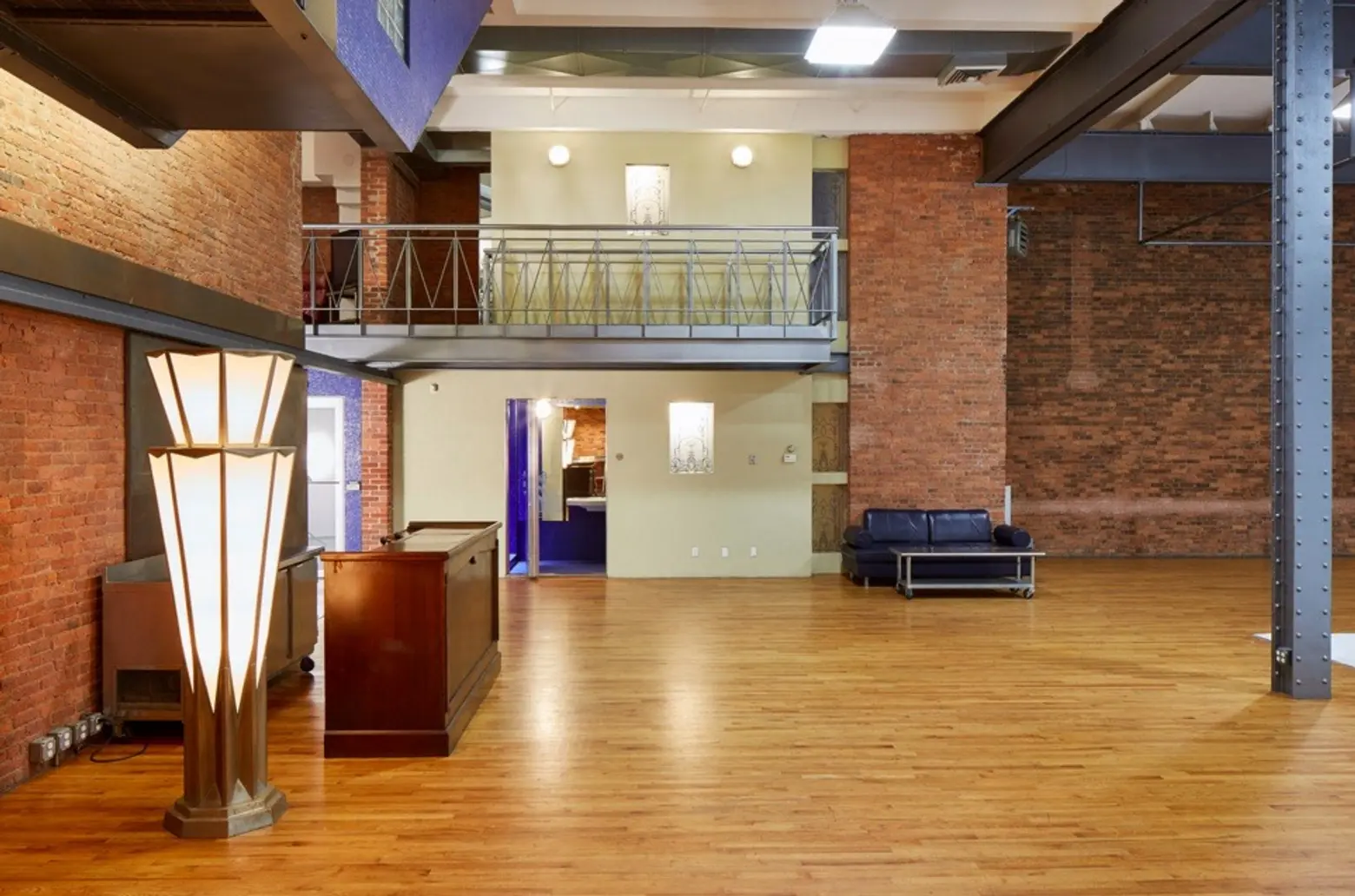 Cushman & Wakefield has the listing, noting that the studio has hosted brands like Lamborghini, Vogue, Gucci, Nike, Lacoste, Ketel One Vodka, and Ford. The ground floor, where bathers once entered, features 20-foot ceilings, oak floors, exposed brick, antique frosted windows, blue glass tile and glass block skylights with electric shades. Then, the 11-foot-high English basement consists of tile and cement floors, alongside antique glass framed doors.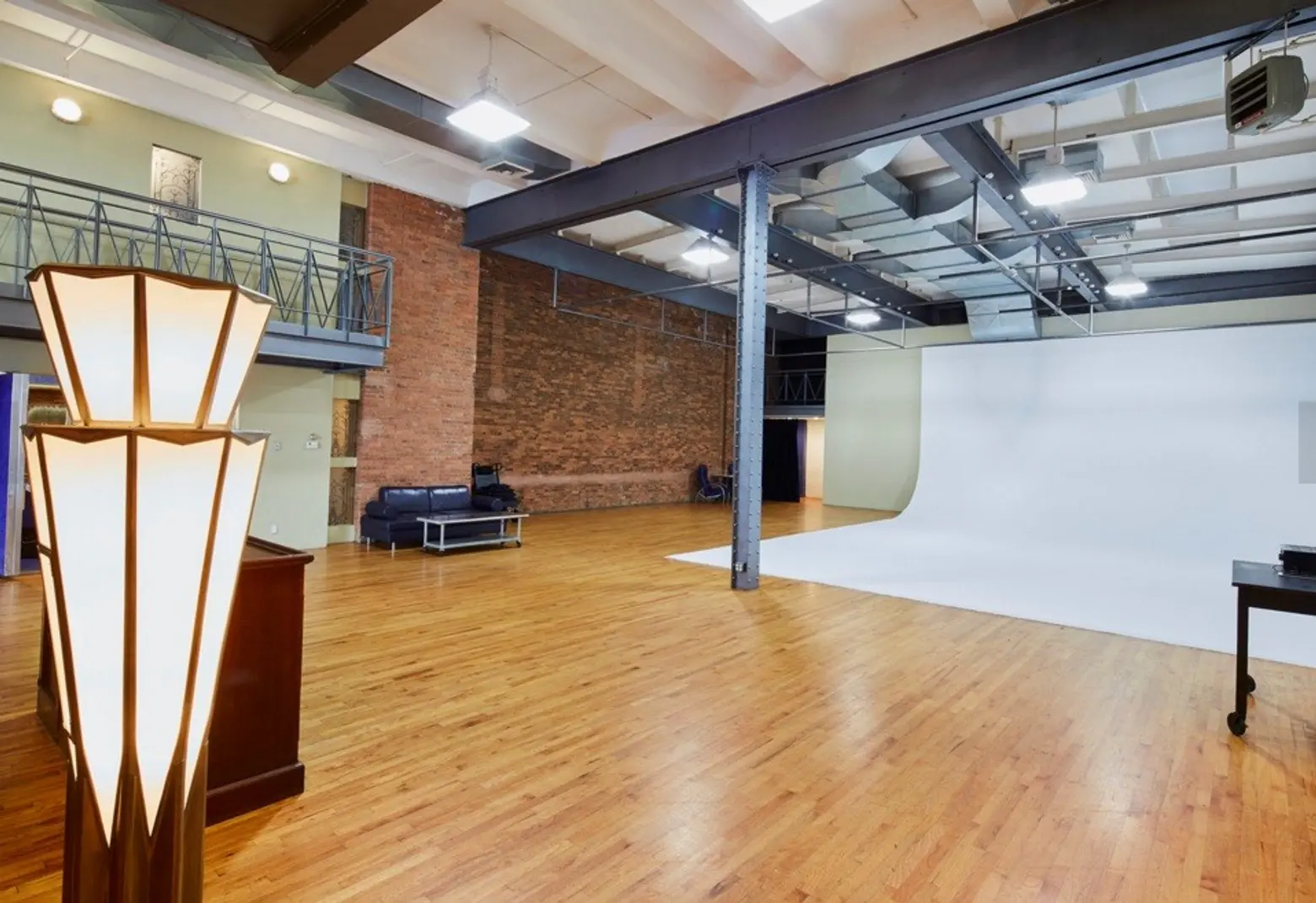 There's even an apartment, with 16-foot ceilings, oak floors, a kitchen with granite and stainless steel countertops, and two bathrooms. The residence walks out to a 2,200 square foot outdoor deck overlooking the other historic buildings of the East Village.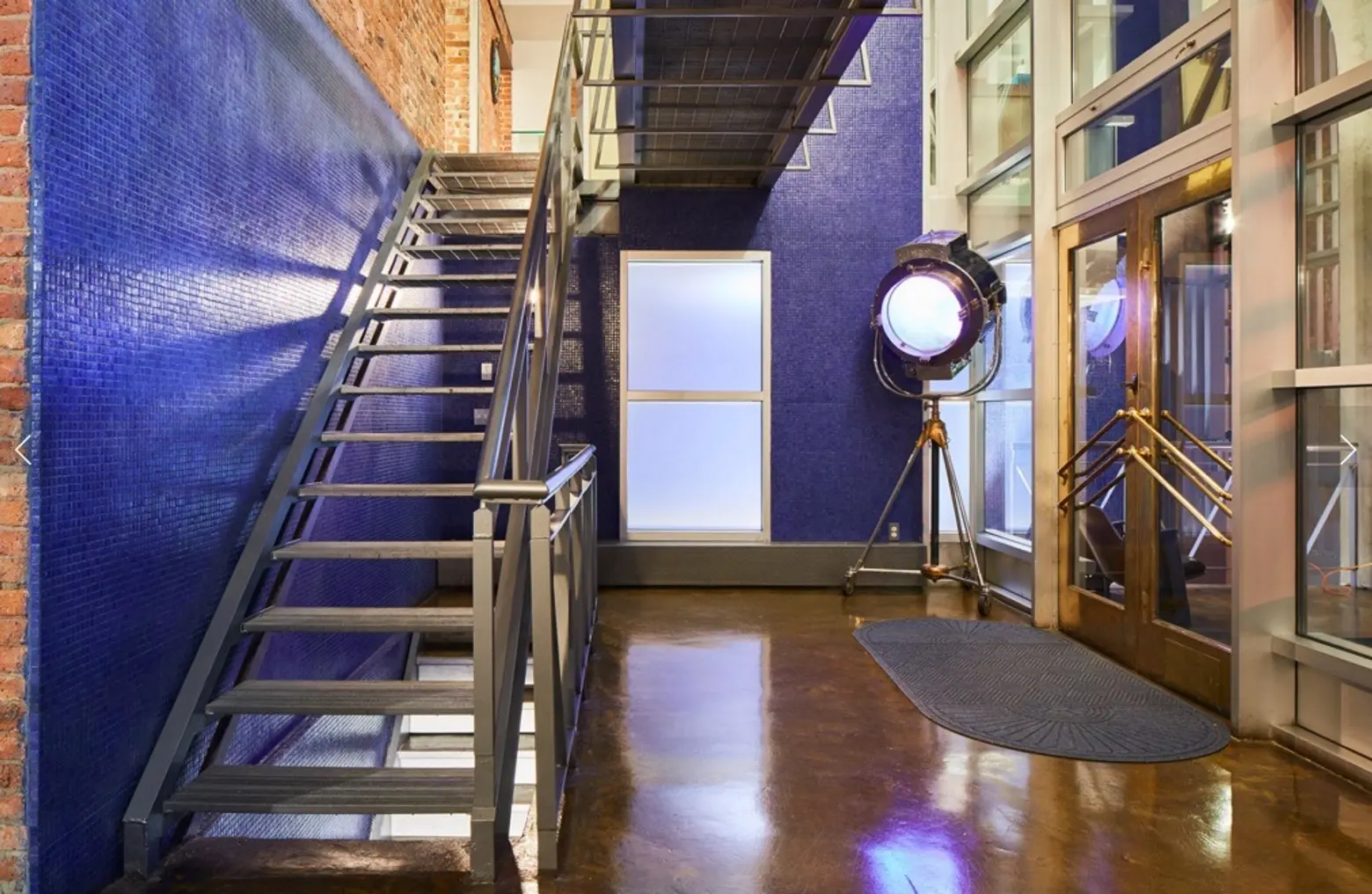 Perhaps most importantly, the building comes with 10,000 square feet of air rights, which the new owners could either build up (without destroying the existing building, since it's a landmark) or sell off. Either way, the building has seen huge improvements from its days as an abandoned bathhouse.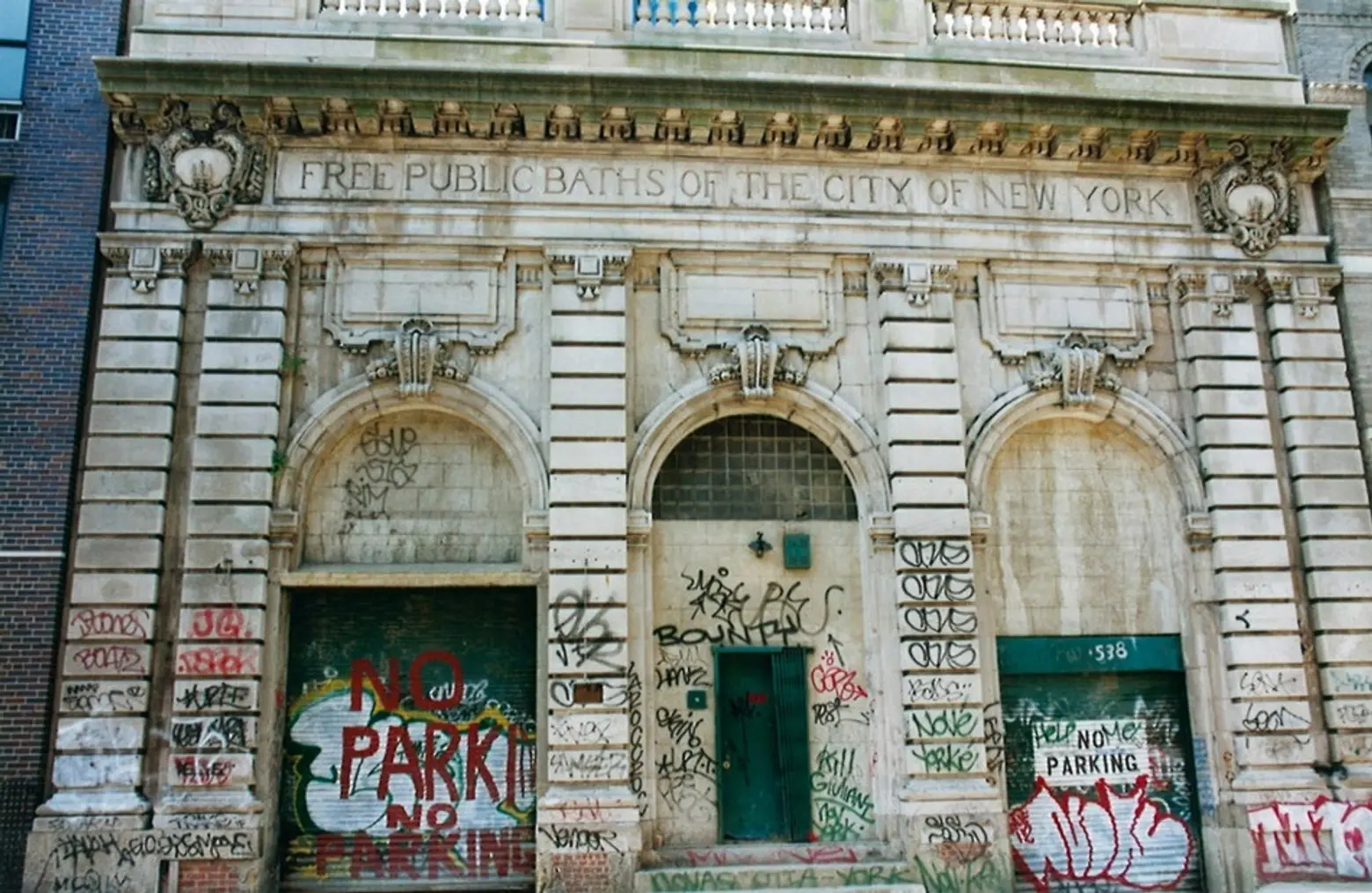 Be sure to check out more current interior shots in the gallery below.
[Via EV Grieve]
RELATED:
Interior photos courtesy of Bathhouse Studios