Loew's Kings Theatre Will Reopen in Flatbush With All of its 1920s Gilded Glamour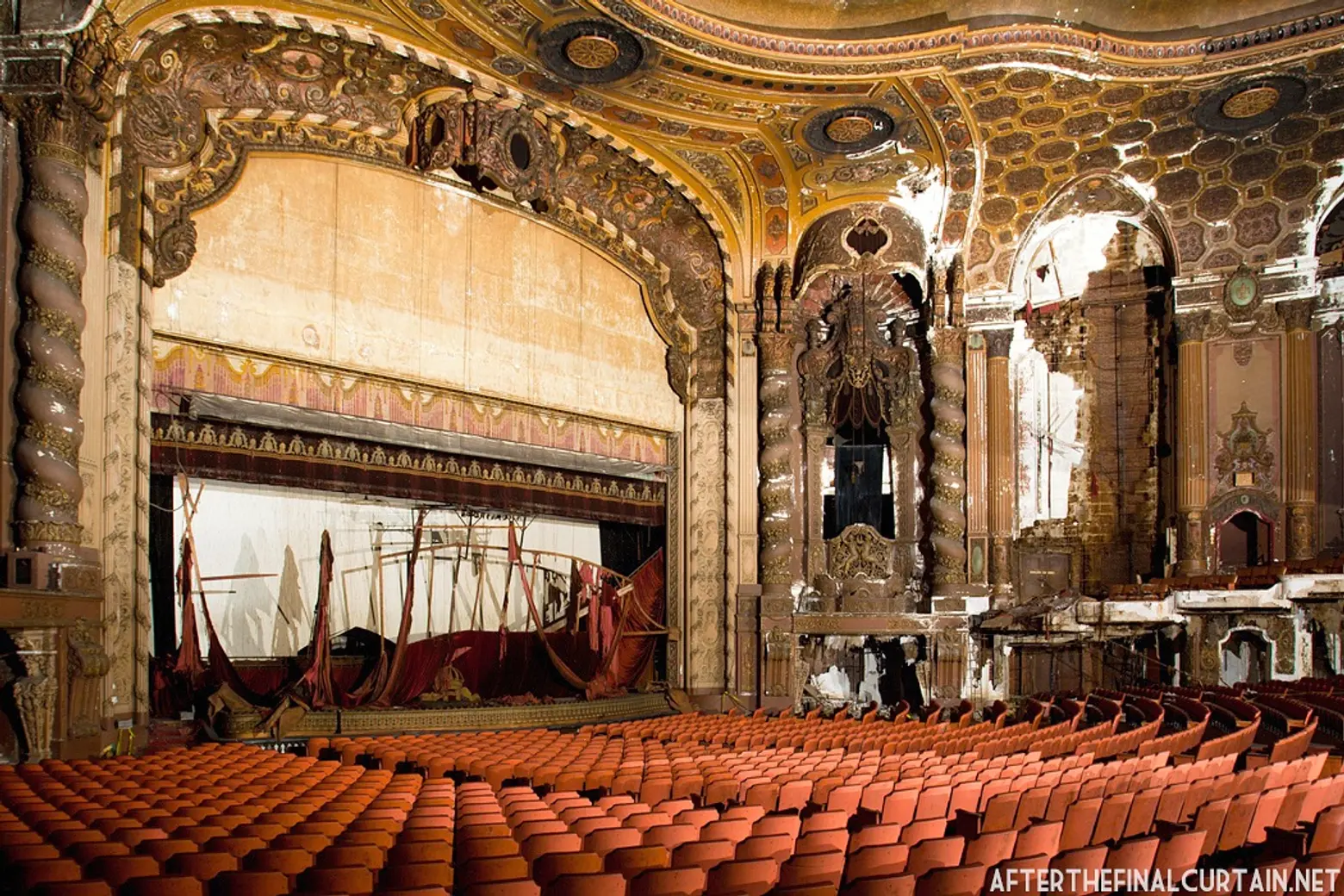 After nearly four decades of sitting vacant, the majestic Loew's Kings Theatre in Flatbush will reopen. It was announced in 2010 that the 1920s movie palace would be restored to its former gilded glory thanks to a $70 million renovation, and now it's been revealed that the reopening will take place in January 2015.
The theatre closed in 1977, but according to a press release, the new Loew's Kings Theatre "will serve as both a cultural and economic cornerstone for the Brooklyn community, presenting more than 200 performances annually—including music, dance, theatre, and comedy—providing a resource to foster and support creativity in the area, creating jobs and attracting thousands of visitors to the neighborhood." It will also have 3,000 seats, making it the largest theatre in Brooklyn.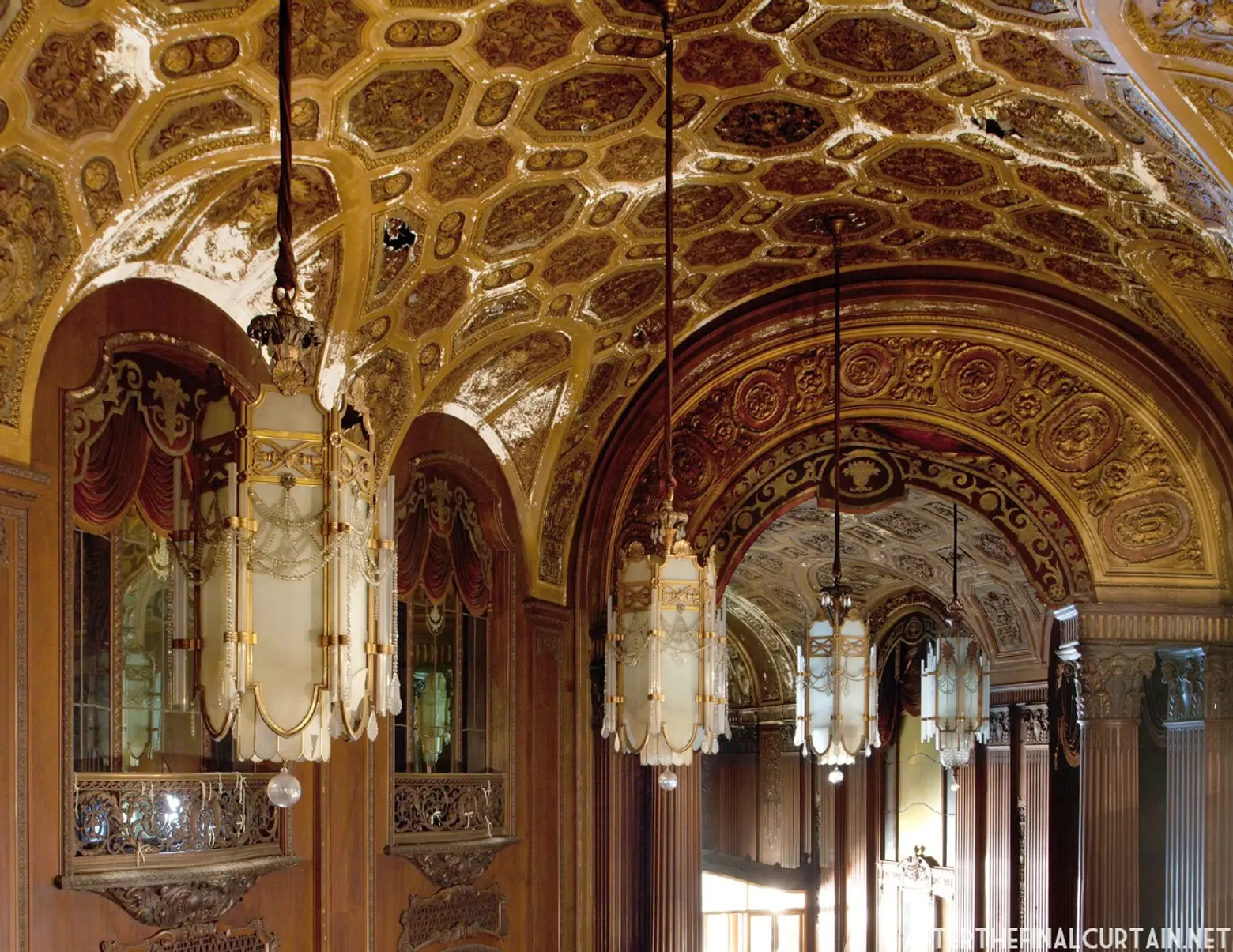 Original chandeliers in the lobby
Opened on September 7, 1929, the 3,676-seat Loew's Kings Theatre was designed by noted theater architects Rapp and Rapp. The Chicago-based architectural firm consisted of brothers and University of Illinois alums Cornelius W. Rapp and George Leslie Rapp. They were leading architects for early 20th century movie palaces, having designed over 400 such projects around the country for Loew's, Paramount, the Orpheum, and Warner.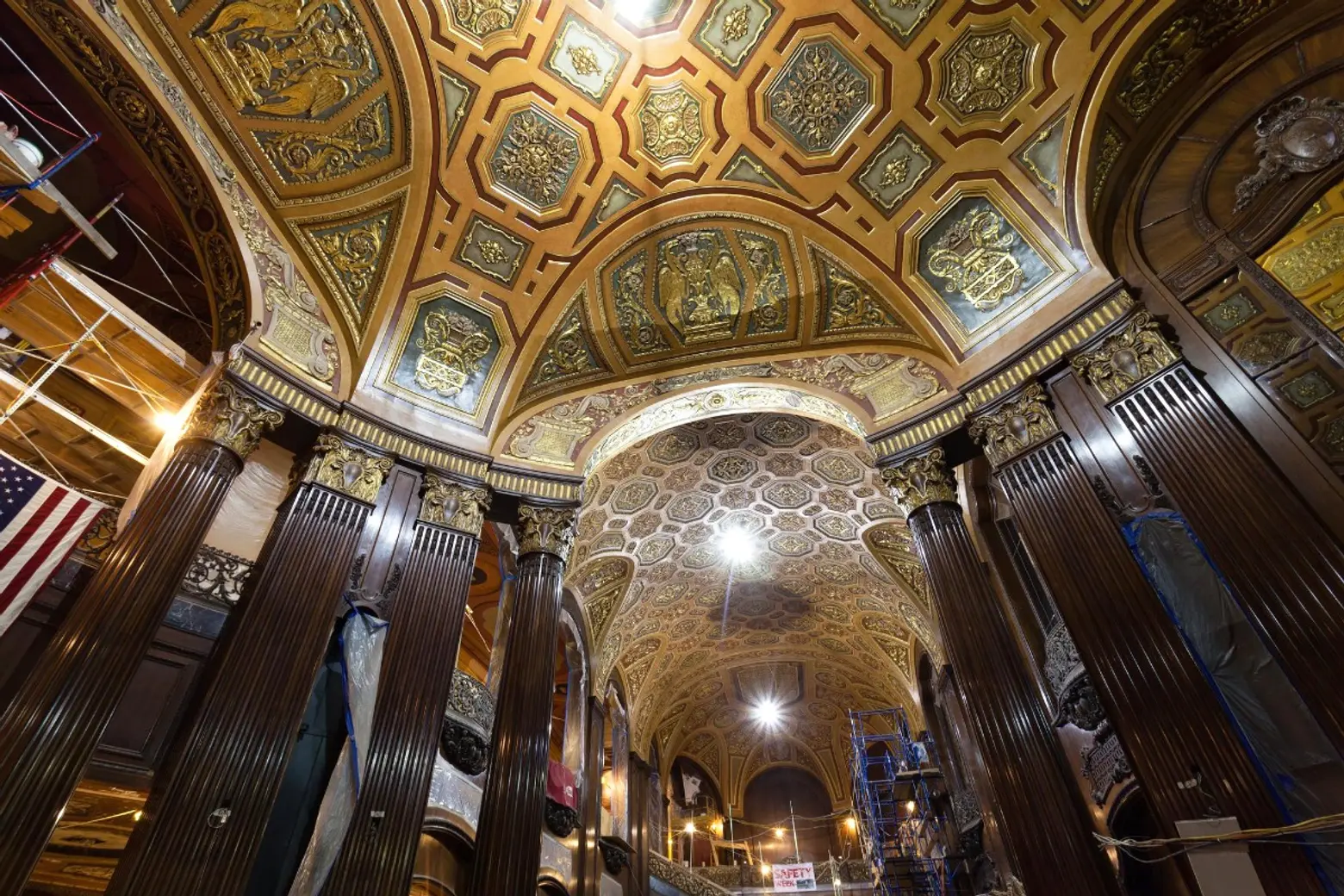 A photo of the theatre under renovation
Harold W. Rambush decorated the rococo-style theater interiors, which were inspired by the Palace of Versailles and the Paris Opera House. Several celebrities who grew up in Brooklyn worked as ushers at the theater, including Sylvester Stallone and Henry Winkler.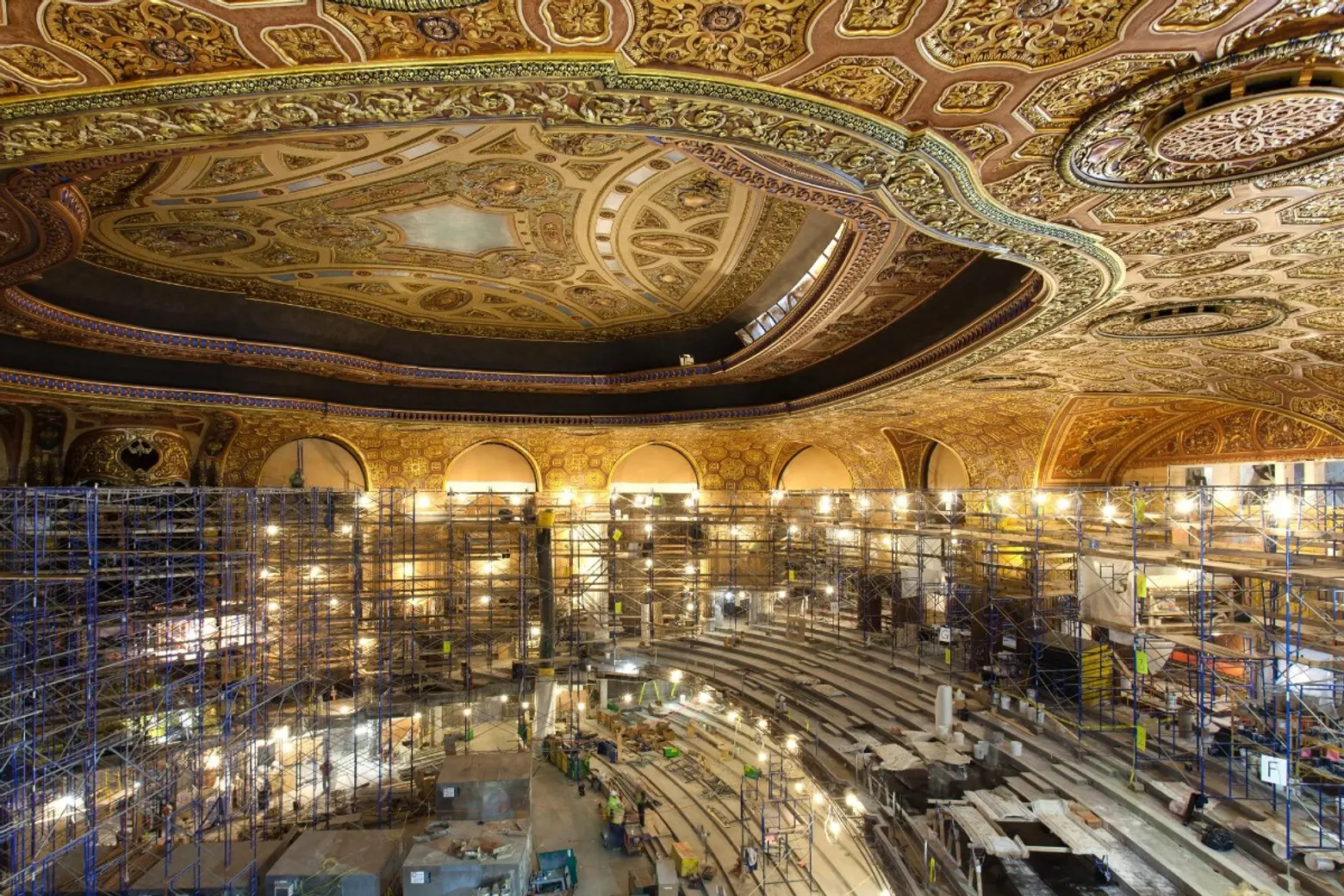 Scaffolding set up for the restoration work
The Loew's theatre chain was one of the most prominent at the turn of the century when grand movie palaces replaced vaudeville theaters. The Loew's Kings Theatre was one of the five "Loew's Wonder Theaters" in the New York metropolitan area, along with the Loew's Jersey Theatre, Loew's Paradise Theatre, the Loew's Valencia Theatre, and the Loew's 175th Street Theatre.
Click through the photo gallery below to get a sneak peak of the beautifully preserved gilded interiors.
[Related: From Gilded Movie House to University Gym: Uncovering the Past of the Brooklyn Paramount Theatre]
[Via Curbed]
Photos © Matt Lambros for After the Final Curtain