Live in NYC's first all-electric skyscraper in Downtown Brooklyn, from $763/month
Photos courtesy of Pavel Bendov Photos
New York City's first all-electric skyscraper launched a housing lottery on Tuesday for 45 mixed-income apartments. The 44-story residential tower in Downtown Brooklyn, previously 100 Flatbush Avenue and now called 505 State Street, will run totally off electricity instead of natural gas and apartments will have sustainable features. New Yorkers earning 40, 60, and 100 percent of the area median income can apply for the apartments, which include studios ranging from $763 to $2,017/month, one-bedrooms from $812 to $2,155/month, two-bedrooms from $965 to $1,502/month, and three-bedrooms from $1,105 to 1,725/month.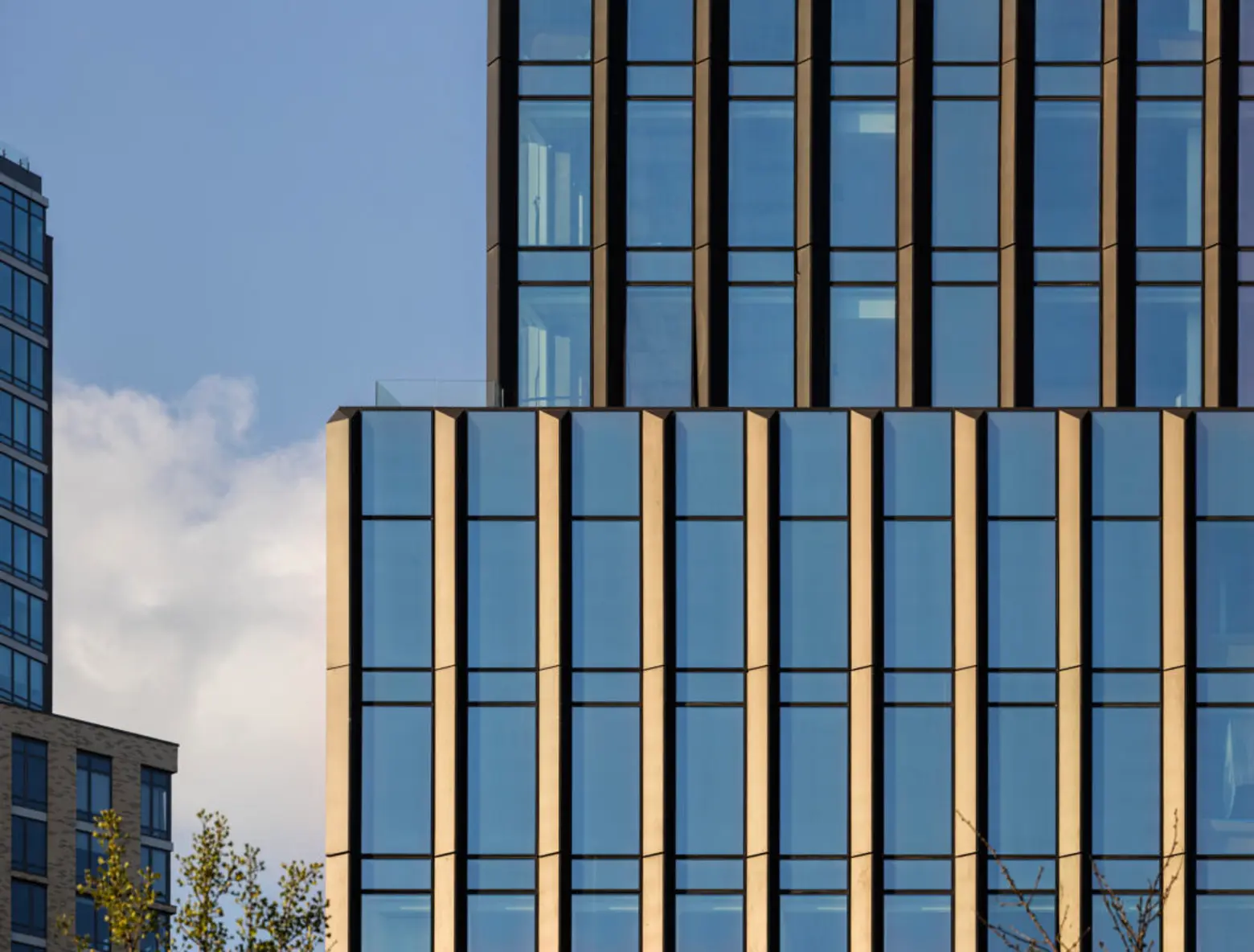 Designed and developed by Alloy Development, 505 State Street falls under the first phase of Alloy Block, a mixed-use five-building development that will bring 850 apartments (200 of which will be considered affordable), 100,000 square feet of office space, and two public schools to the neighborhood.
The skyscraper features a carbon-neutral, all-electric design, with all of the functions that normally run on gas operating on electricity instead. Alloy recently issued a request for proposals to work with a firm on enrolling the tower in community solar projects that will provide the development with a 100 percent local renewable energy supply. Alloy says it's the first developer to pursue such a program following new rules regarding Local Law 97 issued by Mayor Eric Adams last month, which allows developers to comply with the law through off-site solar programs.
Apartments come equipped with sustainable features like induction cooktops and heat pump dryers and are finished with thoughtfully sourced natural materials like concrete and wood.
"The city's first fully electrified skyscraper can serve as a model for other neighborhoods as cities around the world look to chart a greener path – and as a welcoming home and workplace for those seeking out a greener lifestyle and a sustainable future," Jared Della Valle, CEO of Alloy, said.
The building's amenities include a gym with a yoga studio, a pool, a gym, a media room, a party room, an outdoor terrace, a recreation room, a 24/7 attended lobby with concierge service, and package lockers.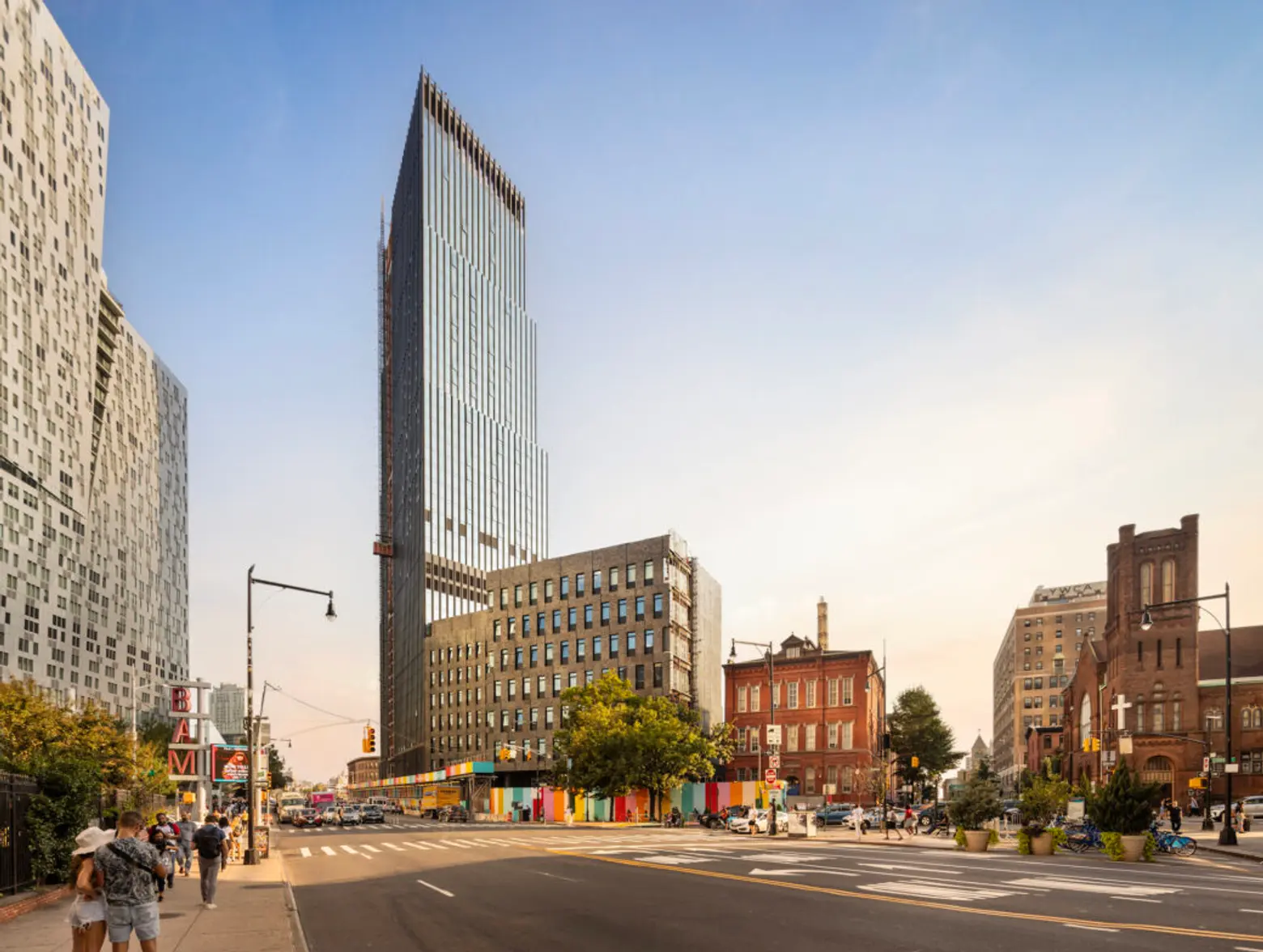 Upon completion, Alloy Block will include two new schools: the Khalil Gibran International Academy (KGIA) and a public elementary school. KGIA is the city's first Arabic-language-focused high school and will be able to accommodate a larger number of students in their new space. The school will also include a new cafeteria, gym, and library.
Both of the new schools were designed by the Architecture Research Office and developed in collaboration with the NYC Educational Construction Fund. The schools will strive to meet the strict energy-efficiency standards that qualify for Passive House certification, and upon receiving certification, would be the first public schools in the city to do so.
Alloy Block was first approved by the NYC Council in September 2018, after negotiations that led to the heights of its two tallest buildings being lowered from 986 to 840 feet, and 560 to 510 feet. As part of the agreement, the number of units in the complex was cut from 900 to 870.
Construction on the first phase of Alloy Block broke ground in July 2021, which included the 44-story tower, retail space, and two public schools. The skyscraper topped out in January. The project's second phase of development will include a mixed-use residential, office, and retail tower, which will also have space for a new cultural institution.
Nearby public transit options include the 2, 3, 4, 5, B, D, N, Q, and R subway lines, the B37, B41, B45, B63, B65, and B67 buses, and the Long Island Rail Road.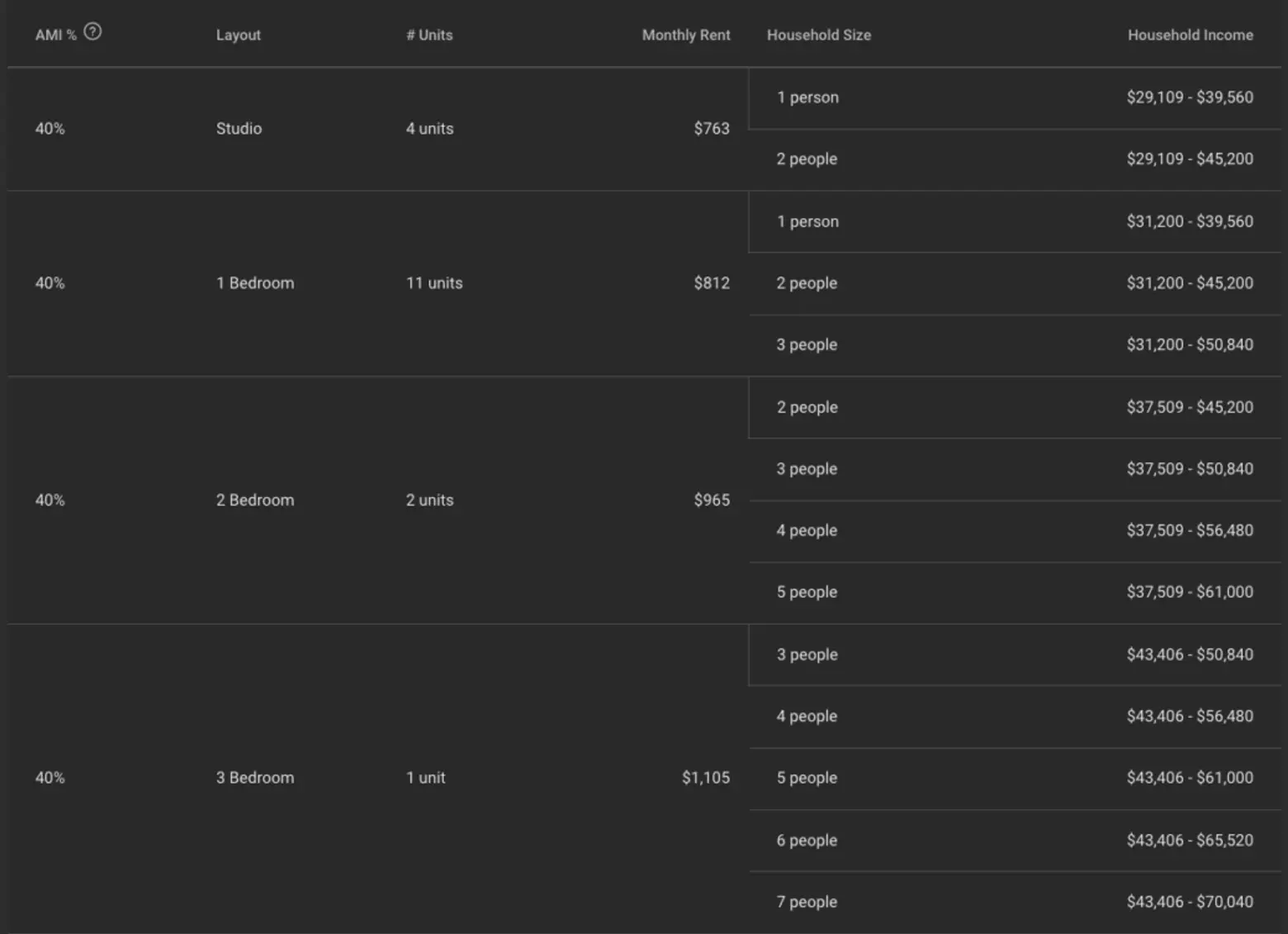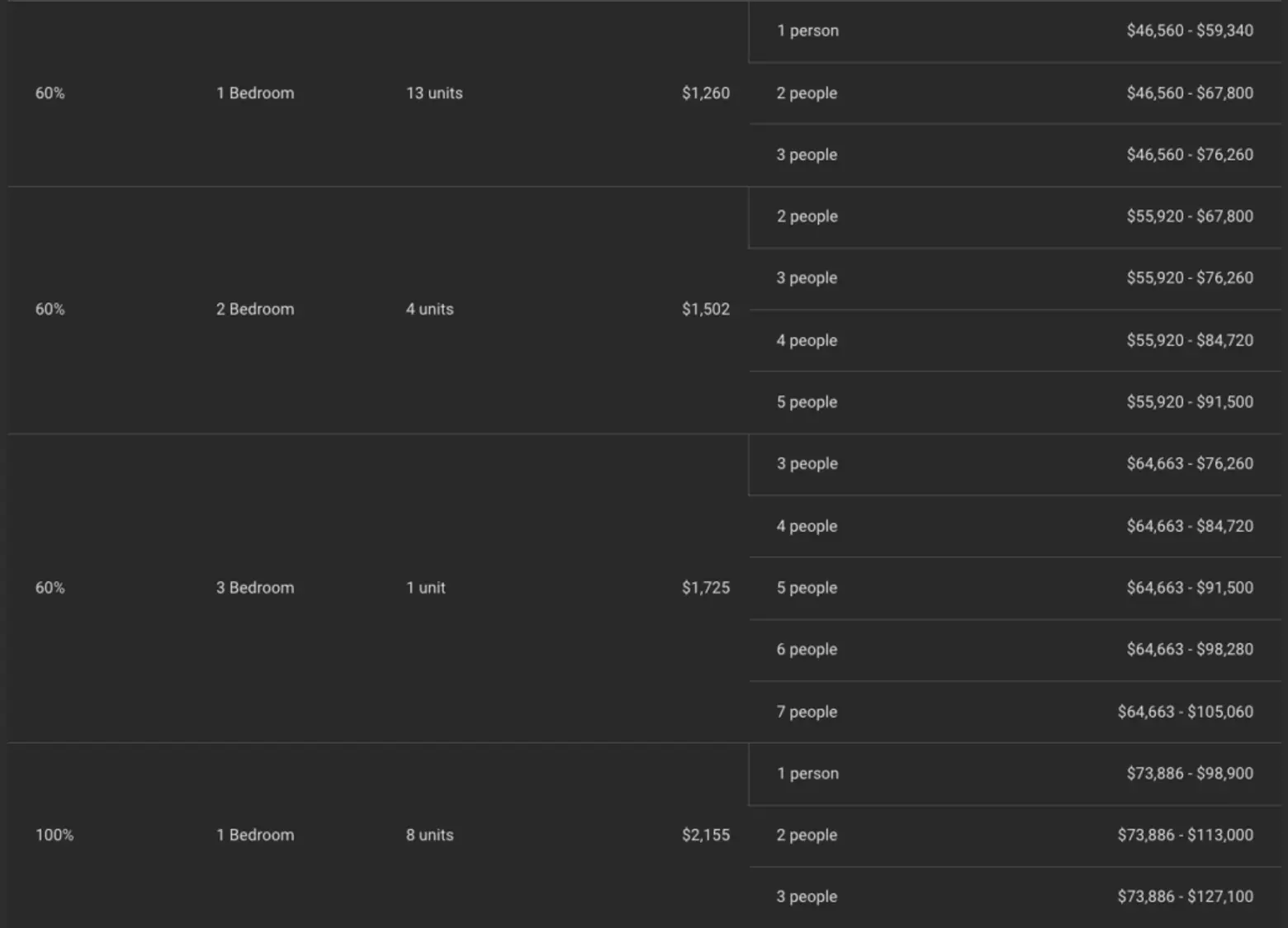 Qualifying New Yorkers can apply for the apartments until December 11, 2023. Complete details on how to apply are available here. Preference for 50 percent of the units will be given to residents of Brooklyn Community District 2. Questions regarding this offer must be referred to NYC's Housing Connect department by dialing 311.
If you don't qualify for the housing lotteries mentioned, visit CityRealty.com's no-fee rentals page for other apartment deals in the city.
RELATED: