55 middle-income units available at CetraRuddy's new Downtown Brooklyn tower, from $2,307/month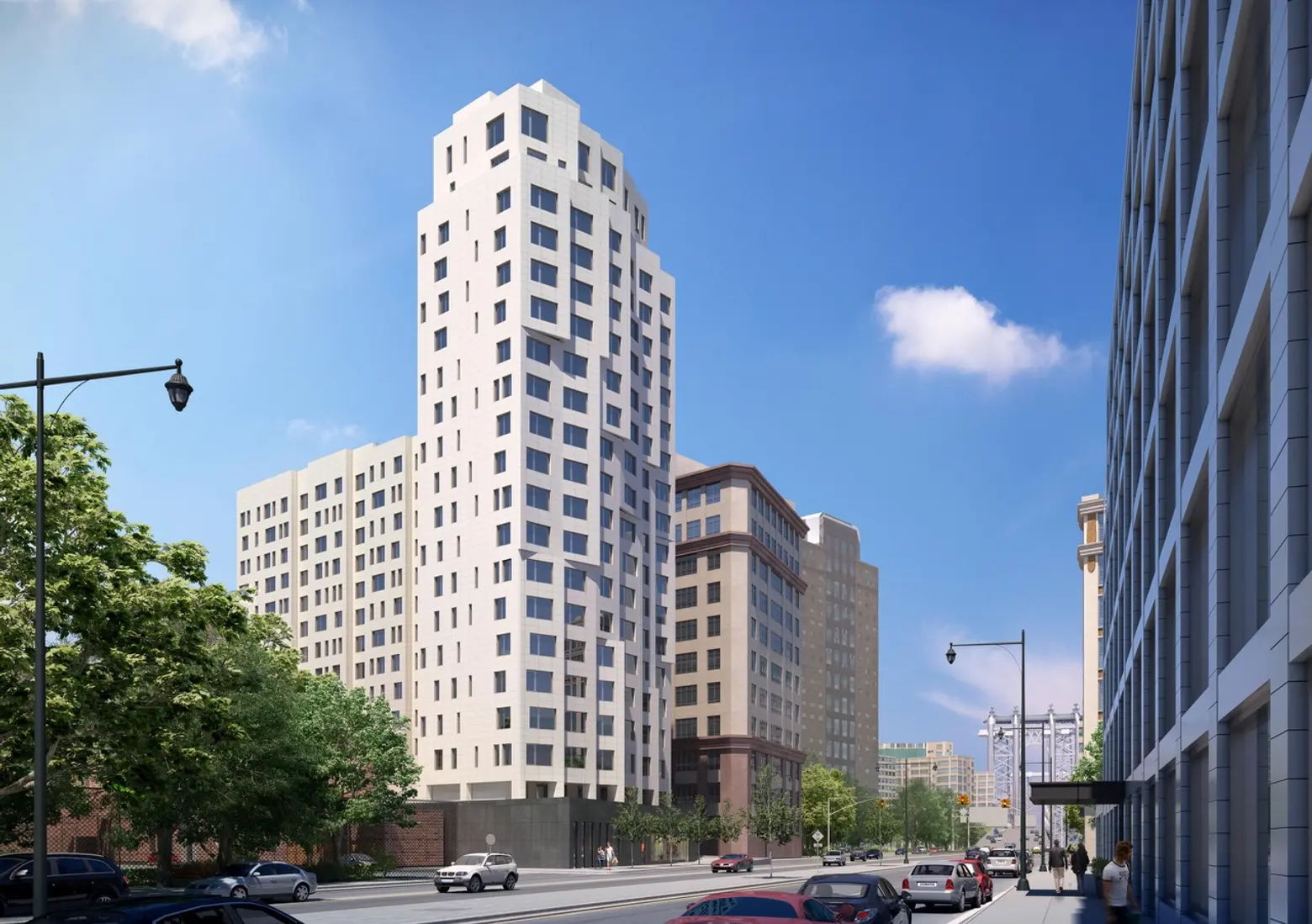 Rendering courtesy of CetraRuddy
A housing lottery opened this week for 55 middle-income units at a new residential development in Downtown Brooklyn. Located at 22 Chapel Street, the 20-story tower offers its residents a prime location at the intersection of Brooklyn Heights, Dumbo, Fort Greene Park, Boerum Hill, Barclays Center, and the heart of Downtown Brooklyn. New Yorkers earning 130 percent of the area median income, or between $79,098 for two people and $215,150 for a household of seven, are eligible to apply for the apartments, which range from $2,307/month studios to $3,431/month three bedrooms.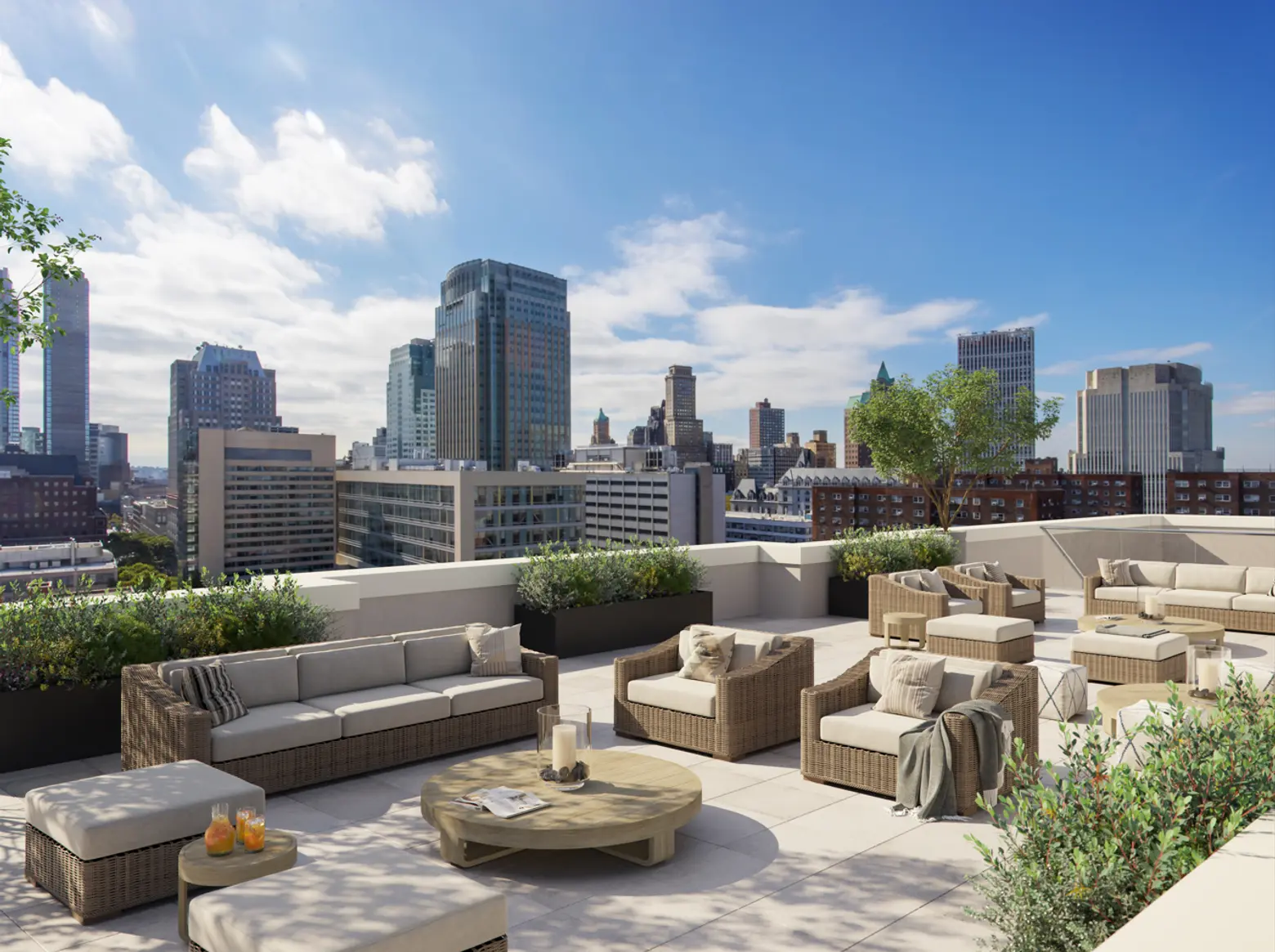 Image courtesy of the NYC Department of Housing Preservation & Development
Developed by a partnership of Delshah Capital, OTL Enterprises, and START Treatment & Recovery Centers, the development's amenities include a landscaped rooftop terrace with a pool, fitness center, bike room, 88 covered parking spaces, and a children's playroom. All units come equipped with washers and dryers.
There is also retail space and 15,000 square feet of community area, as well as a new headquarters for the START organization.
"Our design for 22 Chapel Street responds to a unique site that serves as a gateway to Brooklyn and the many other new developments underway near the Manhattan Bridge," John Cetra, founding principal of CetraRuddy, said.
"Our goal was to capitalize on this highly visible location on Flatbush Avenue with an iconic form that brings fresh energy to the Brooklyn skyline, while offering dramatic views over McLaughlin Park next door, and long vistas to the Dumbo neighborhood and Lower Manhattan."
CetraRuddy's design follows the renowned firm's reputation for creating residences that optimize natural night, the flow of fresh air, and use large windows to allow for the best views. The building's white, layered facade was designed to stand out from the more traditional, glass-wrapped buildings that have become commonplace among new developments nowadays.
The building's units are accessible through a "single-loaded corridor," which guarantees that each apartment has great views of the skyline and surrounding greenery. The tower's side that faces Chapel Street utilizes a "system of translucent fiberglass" that reflects light and illuminates the street even into the late hours of the night, according to a press release.
The property is located in close proximity to eight major subway lines, including the A, B, C, D, E, F, G, R, 2, 3, 4, and 5 trains.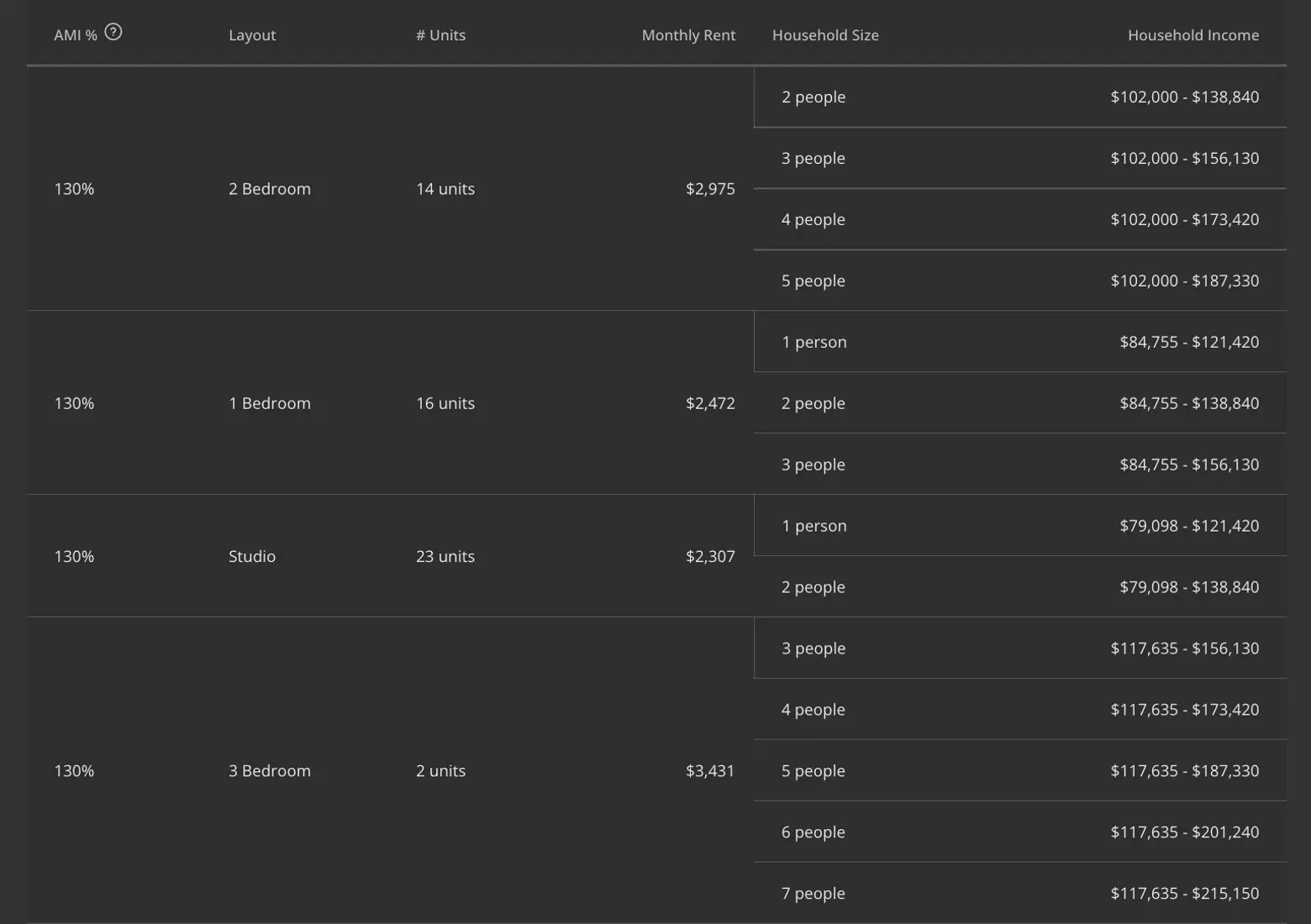 Qualifying New Yorkers can apply for the affordable units until August 31, 2022. Complete details on how to apply are available here. Questions regarding this offer must be referred to NYC's Housing Connect department by dialing 311.
If you don't qualify for the housing lotteries mentioned, visit CityRealty.com's no-fee rentals page for other apartment deals in the city.
RELATED: