Adams proposes giving building owners more time to comply with Local Law 97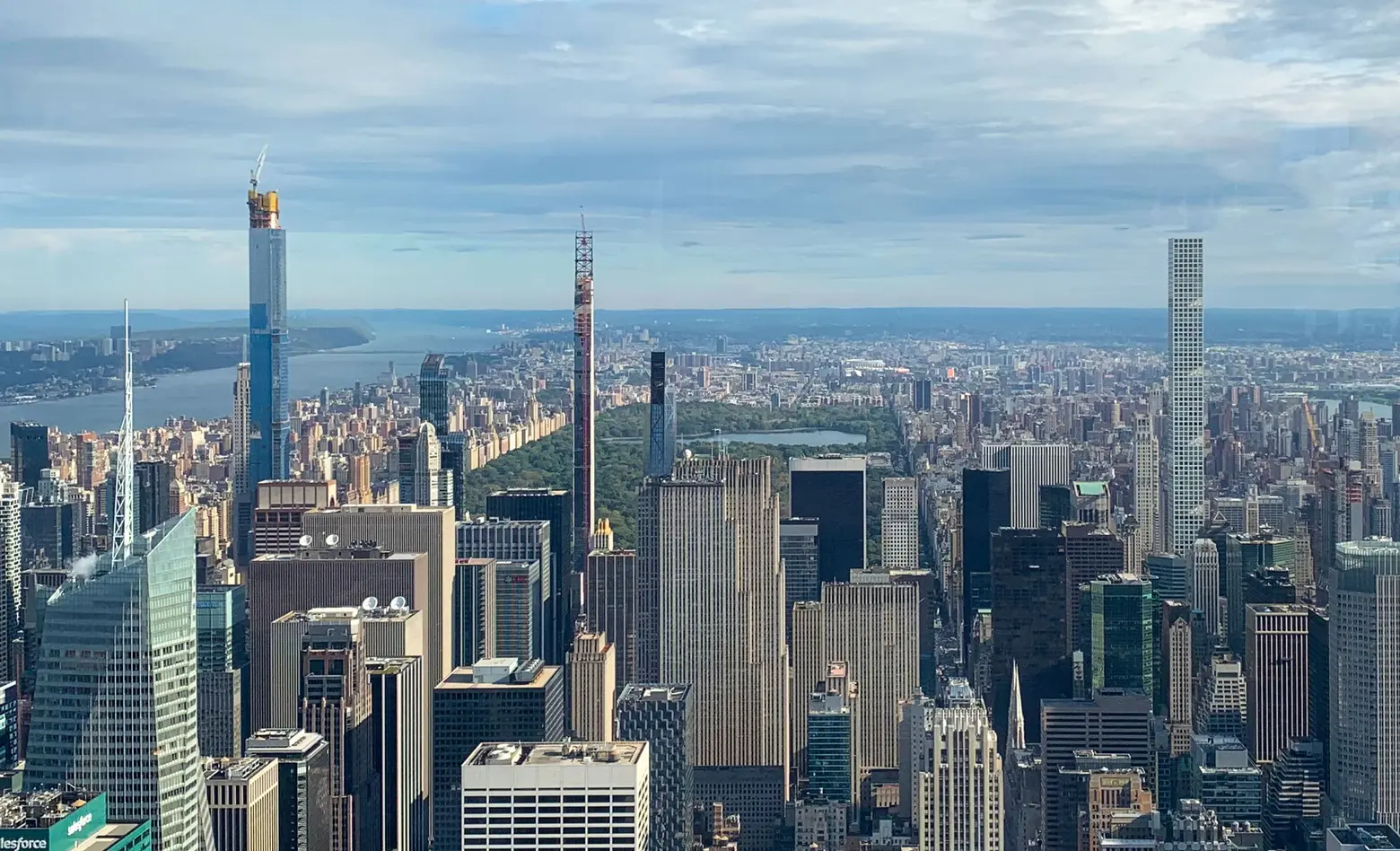 Billionaires' Row © 6sqft
With the enforcement of a law capping carbon emissions quickly approaching, Mayor Eric Adams is proposing giving property owners more time to comply. The mayor on Tuesday announced the "Getting 97 Done" plan to facilitate compliance with Local Law 97, which requires buildings 25,000 square feet or bigger to meet new greenhouse gas emissions limits by 2024. Adams' proposed rules allow owners to miss the deadline to retrofit their buildings if they make a "good faith effort" to comply with the law.
"Every part of the 'Getting 97 Done' plan builds towards one core goal: reversing the effects of climate changes," Adams said. "The data shows that our administration's efforts are already working, and we're going to continue moving forward. Building owners are learning every day that complying with Local Law 97 and going green will save green, and we are addressing climate change from all angles in New York City."
Passed by the City Council in April 2019, Local Law 97 requires buildings 25,000 square feet or larger to meet new standards to reduce greenhouse gas emissions by adopting energy-efficient technology. One of the most ambitious plans for reducing emissions in the nation, the law is designed to help the five boroughs reach its target of reducing carbon emissions by 80 percent by 2050.
Under the law, property owners who fail to meet the new emission caps will face heavy fines starting in 2024, with even stricter limits anticipated in 2030. The total costs to owners for energy-efficient upgrades may be more than $4 billion, according to the New York Times.
Under the mayor's "Getting 97 Done" proposal, property owners could "mitigate" compliance fines if they can show "good-faith efforts" toward decarbonization that will get them to their 2024 carbon goals by 2027 and 2030 goals by 2030, according to a press release.
To qualify, owners must clearly outline which energy-efficient technologies will be used to retrofit buildings, how much they plan to cut their emissions through 2050, the cost of the work, and funding details. Property owners who decide to submit a decarbonization plan could have their penalties lowered, according to a press release.
In addition to a two-year delay, other criticism of the compliance plan includes the use of Renewable Energy Credits (RECs), which can be purchased by owners to offset building emissions. Under "Getting 97 Done," building owners who choose not to opt-in to a decarbonization plan can purchase an unlimited amount of RECs, allowing them to effectively buy their way out of compliance.
"It's been a summer of unrelenting heat waves, flooding and other dangerous climate events, yet Mayor Adams wants to give a huge gift to New York's top corporate polluters — the real estate lobby, who are his largest campaign donors," Food & Water Watch, NY Communities for Change, NYPIRG, and TREEage, a coalition of climate advocacy groups, said in an official statement.
"If his proposed rules are adopted, New Yorkers could lose tens of thousands of jobs, air pollution could increase by millions of tons per year, and energy bills could get even higher because landlords will be allowed to avoid upgrading their dirty, polluting buildings to high energy efficiency."
The proposed rules will be open for public comment during an online hearing on October 24, and the DOB will consider input from New Yorkers before finalizing the rules later this year.
RELATED: