City Planning approves zoning changes to make it easier for NYC to go green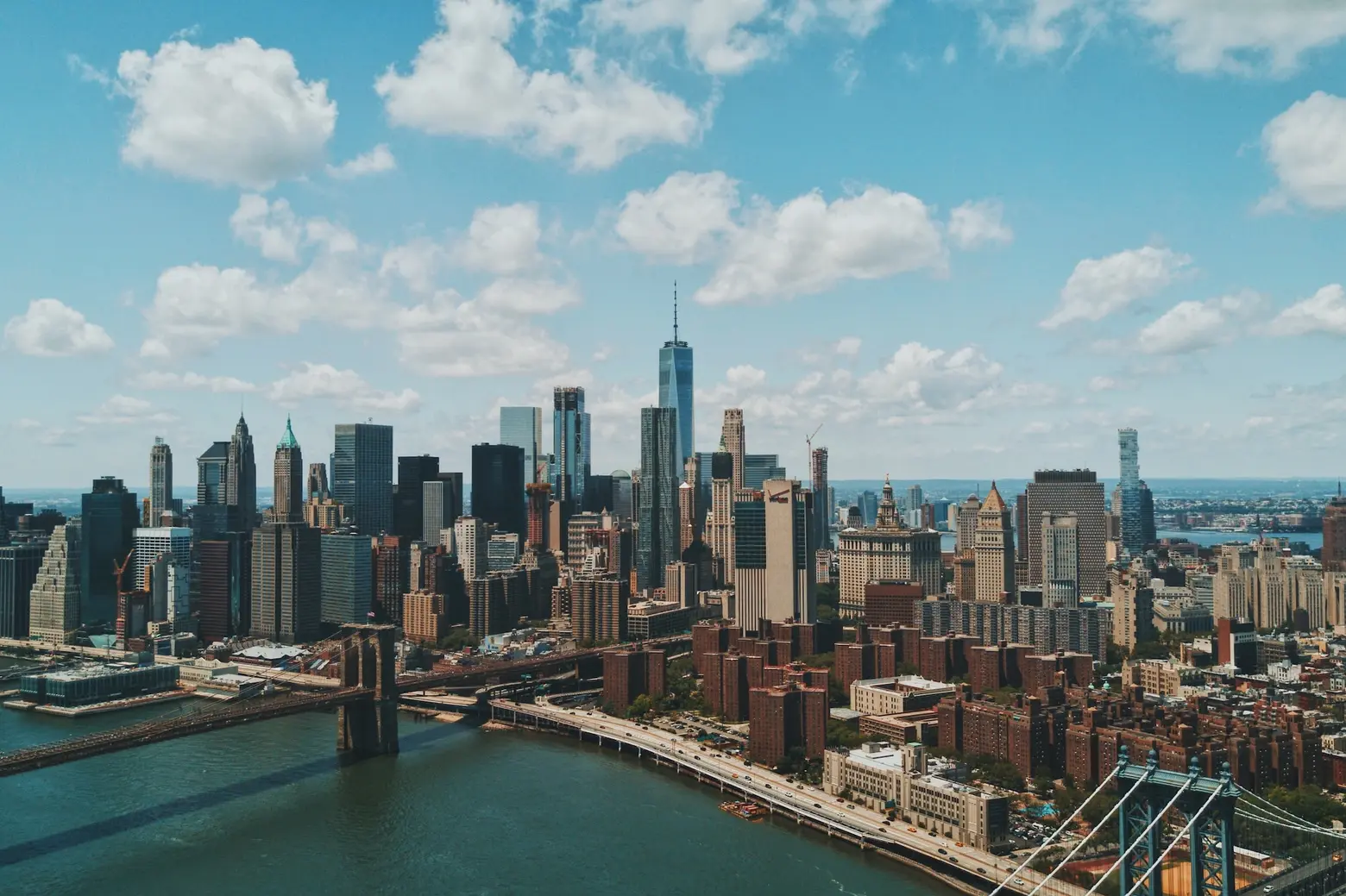 New York City is taking steps to accelerate climate-friendly projects. The City Planning Commission on Monday voted to approve the City of Yes for Carbon Neutrality, a set of 17 citywide zoning changes that will help the five boroughs reach carbon neutrality goals by removing barriers to greener energy, transportation, buildings, and water and waste systems. The changes will help NYC reach its target of reducing carbon emissions by 80 percent by 2050.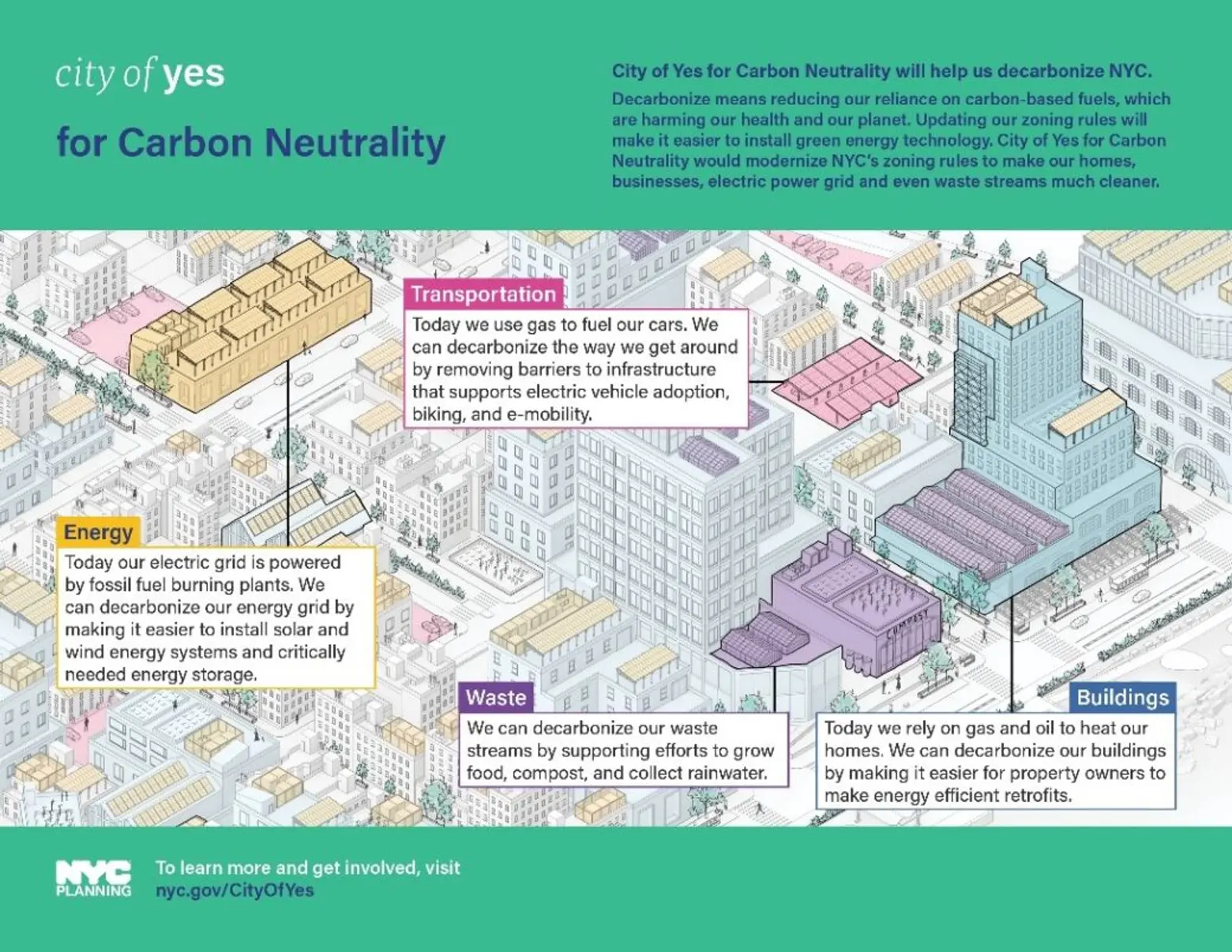 "In the midst of a climate emergency, the City Planning Commission's vote represents a bold step towards tackling our city's carbon emissions," Dan Garodnick, Chair of the City Planning Commission and Director of the Department of City Planning, said.
"City of Yes for Carbon Neutrality will create a more energy-efficient city, one where the sun powers our homes, where cars on our roads are low- or zero-emission, where our air is cleaner, and where composting puts our garbage to work rather than in a landfill."
Included in the 17 zoning changes are policies that will help New Yorkers easily equip their homes with energy-efficient technologies like heat pumps and solar panels, assist them in switching to electric vehicles, and encourage composting and recycling. These changes would facilitate the installation of sustainable technology in more than 50,000 buildings, including in over one million homes where it is currently banned by zoning rules.
The initiative would change the amount of space on a rooftop that can be used for solar panels, which is currently very limited due to zoning. Zoning changes would also make it easier to install the infrastructure needed for solar energy and support the use of standalone, community microgrids that are currently banned in residential areas. These power grids, which would be used especially in low-income communities, have the potential to power hundreds of thousands of homes.
More than 8,500 acres of parking lots across the city could become potential locations for solar panels. If fully installed, these solar panels could power more than 130,000 homes across the city.
The updated regulations would more than double the land where electric charging vehicle stations can be located. In all, the changes would allow for more than 400 million square feet of new e-vehicle charging stations.
As part of the initiative, the use of recycling and composting would be expanded, as well as the encouragement of rooftop food production. These policy changes are expected to divert 34 percent of NYC's residential waste and up to 45 percent of all solid waste from landfills.
"By relaxing overly stringent zoning rules with common sense updates, the City of Yes for Carbon Neutrality plan is going to make it easier for building owners to execute green retrofit projects," Laura Popa, commissioner for sustainability at the Department of Buildings, said in a statement.
"These building projects are critical to increasing energy efficiency, reducing emissions, and reaching the City and State's ambitious climate goals."
City of Yes for Carbon Neutrality will now go to the City Council for a public hearing and a final vote this fall.
RELATED: