Judge throws out Madonna's lawsuit against Upper West Side co-op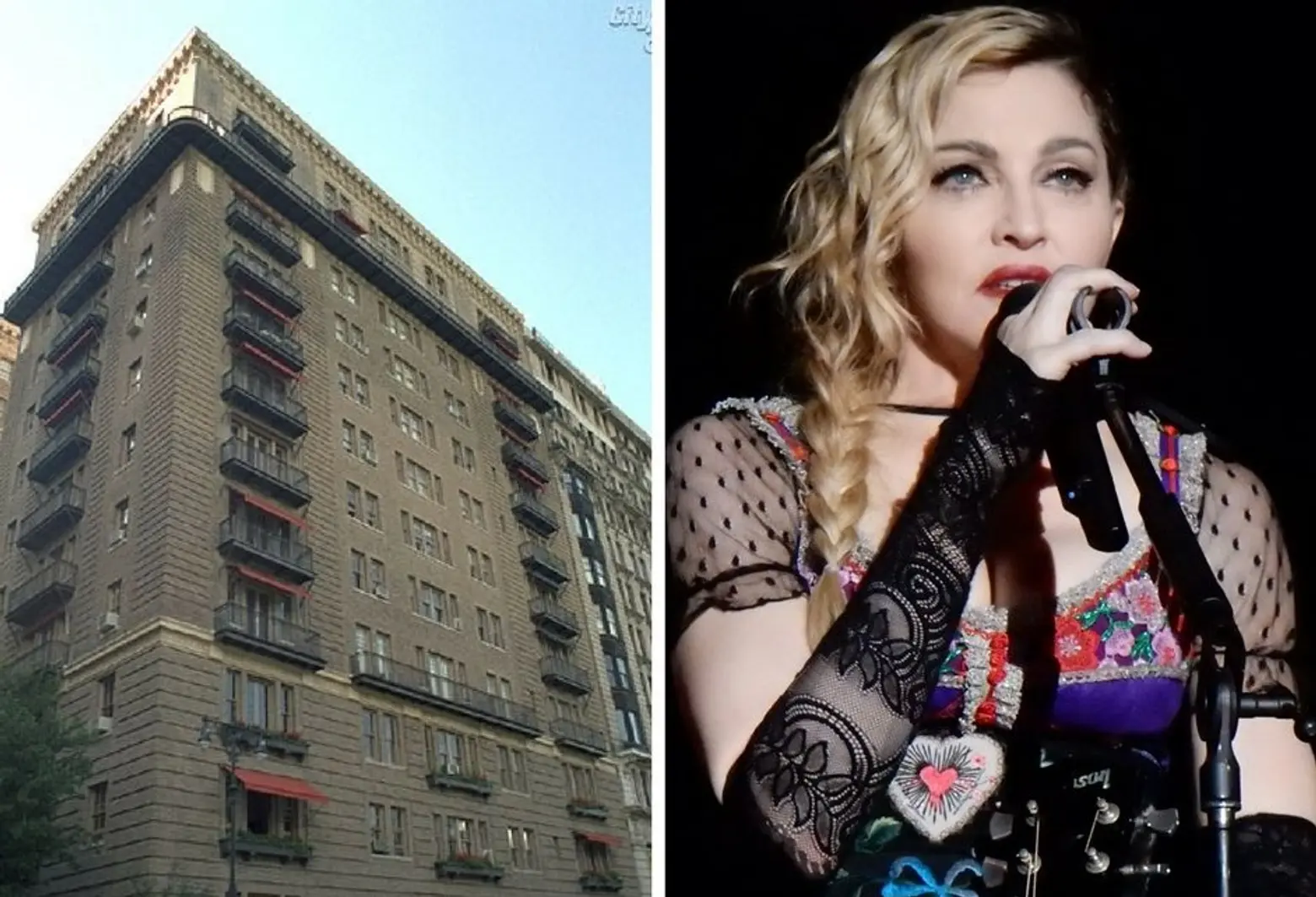 Madonna's real estate saga may finally be coming to an end after a Manhattan judge on Thursday threw out the lawsuit the pop star filed against her Upper West Side apartment building, known as Harperley Hall. The "Vogue" singer sued the co-op board of her building at 1 West 64th Street in April of 2016 after they attempted to enforce a rule that prohibited members of her family or staff to be in the home without Madonna physically present (h/t Page Six). The judge dismissed the star's suit because she filed two years after the co-op created the rule, in April of 2014, missing the deadline to proceed with legal action.
Madonna first bought the Manhattan pad for $7.3 million in 2008 and no stipulation about guests being in the home existed at the time. The co-op voted for the rule change in 2014 with a two-thirds of shareholders in favor. The updated lease said no one under 16 years of age could reside in the apartment unless an adult over age 21 was present.
Madonna said she was never told about this new rule. Court papers filed last April said: "Plaintiff is desirous of having her daughters, sons and/or maid and/or governess and/or caretaker reside in Unit 7A, whether or not Plaintiff is physically present in Unit 7A." And: "Plaintiff is a world-renowned recording artist, performer and singer who is constantly on world tours. As such, Plaintiff owns many residences around the world and travels extensively worldwide."
Despite her fame, Manhattan Supreme Court Justice Gerald Lebovits wasn't buying it. In his ruling released Thursday, he wrote that Madonna "had four months from April 2, 2014, to commence…a proceeding. But [she] commenced this action on April 1, 2016, more than two years later."
Problems with her 64th Street apartment building actually started years earlier when she first purchased it in 2008. At the time, she also owned a duplex in the building that she shared with ex-husband Sean Penn. Apparently, Madonna used the pad as a private exercise studio and rambunctious parties, resulting in a lawsuit from her upstair's neighbor.
While she later sold her party pad for $16 million in 2013, it doesn't appear she'll sell this one anytime soon. She called Unit 7A a "place I call home. It is there that I have my cherished personal effects and property such as artwork, paintings, sculpture, special furniture and the like."
[Via Page Six]
RELATED: