Ben Stiller's childhood home on the Upper West Side is for sale after more than 50 years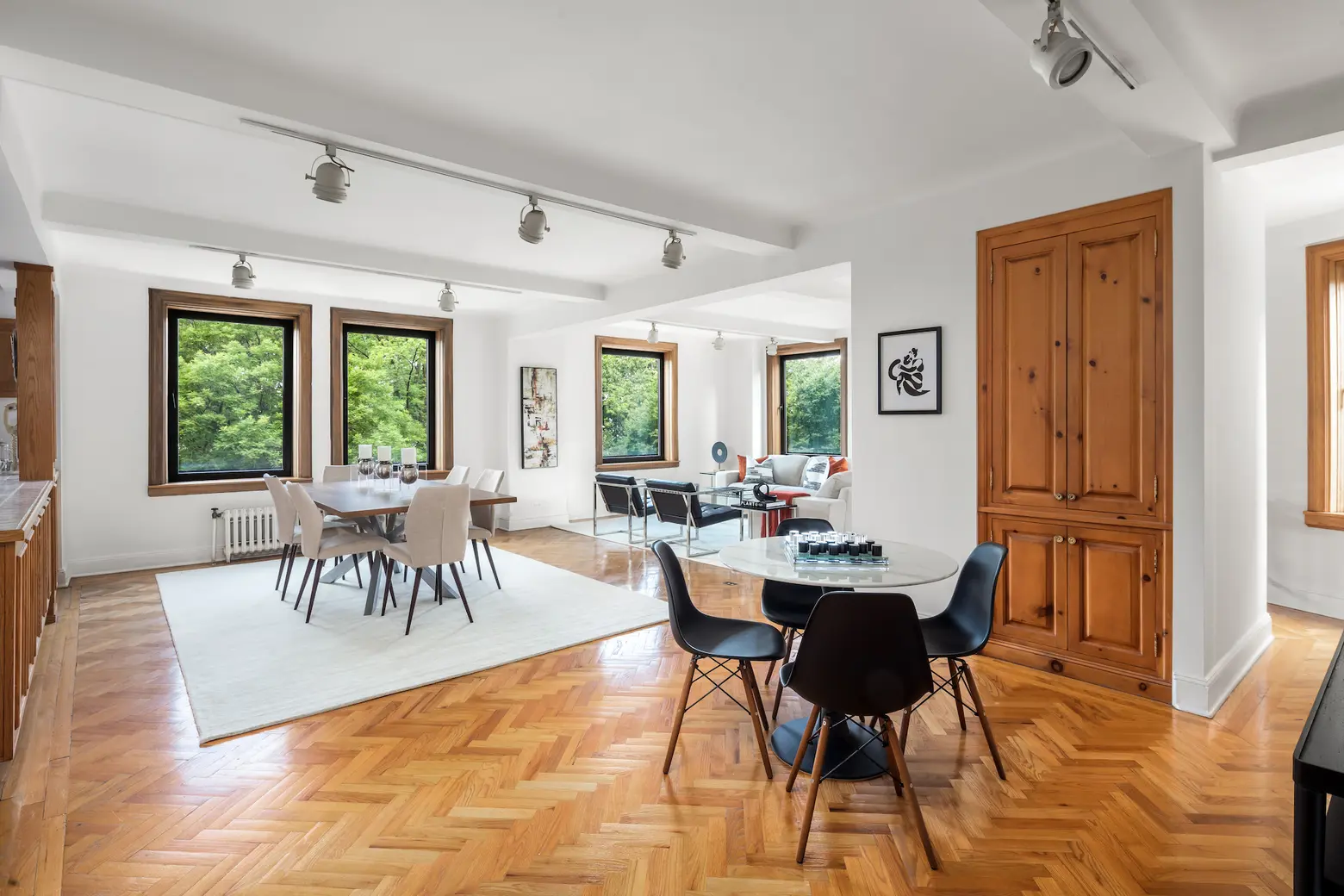 Listing photos courtesy of Douglas Elliman
The long-time Upper West Side home of the late comedy duo Jerry Stiller and Anne Meara has hit the market for the first time in more than 50 years, the New York Times first reported. The expanded co-op at 118 Riverside Drive is where they raised their children, actors Amy Stiller and Ben Stiller, as well as "wrote and collaborated on material and entertained a host of celebrities," according to the Times. Stiller and Meara moved from Washington Heights into unit 5A in 1965 when the building was a rental (they paid $220/month) and purchased it when the building went co-op a few years later. In the early '80s, they also bought unit 5B and combined them into the five-bedroom home that is now listed for $5 million.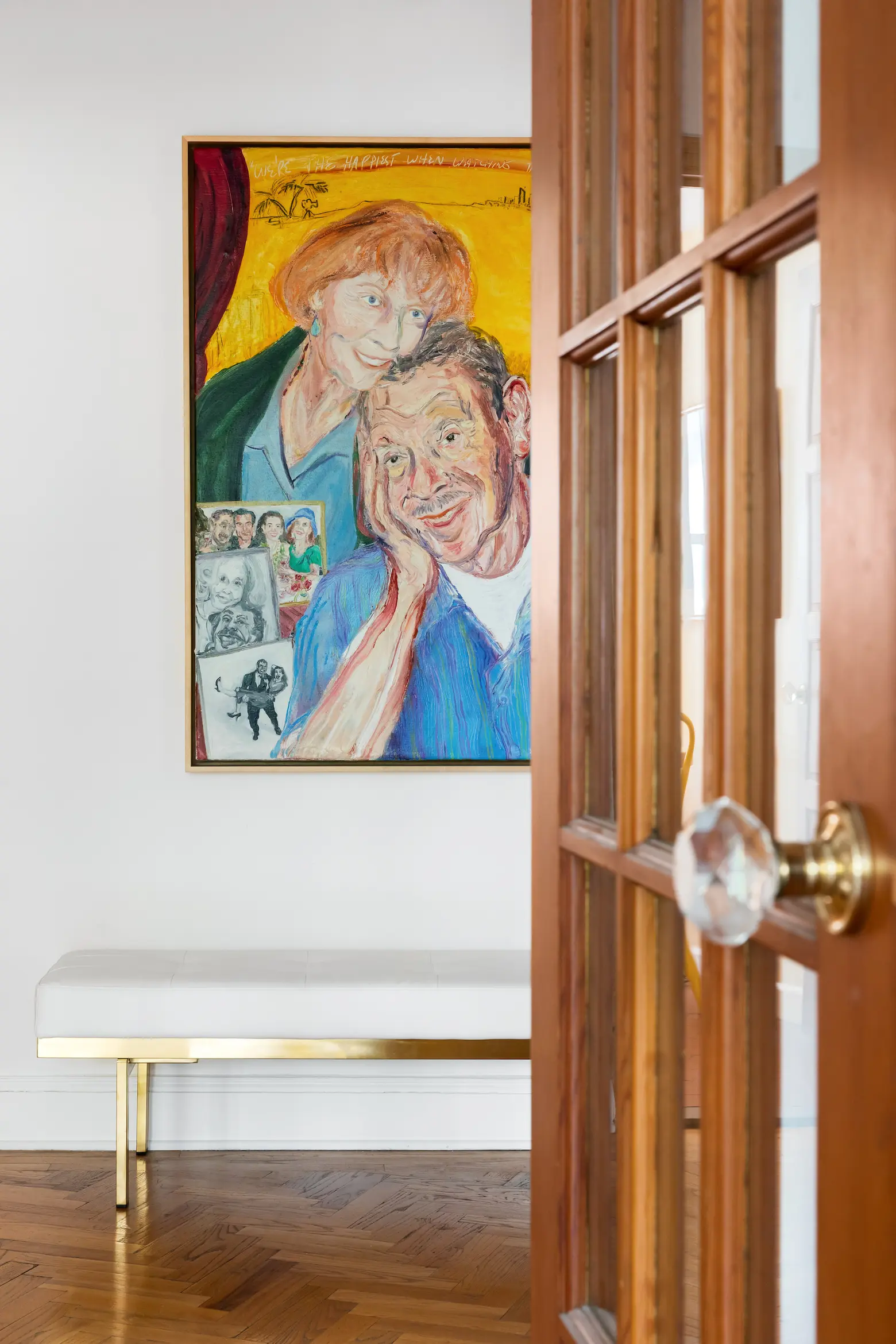 Actor and comedian Ben Stiller told the New York Times: "It was our whole lives that happened there — everything from birthday parties, to Thanksgiving, Passover seders, and Christmas mornings and Hanukkah evenings. Living in the building was like a community of its own." He's currently working on a documentary about his childhood that will feature the apartment. In fact, he and wife Christine Taylor also owned a five-bedroom co-op in the building, which they sold in 2013 for $9 million after buying it in 2008 for $10 million.
Stiller and Meara were among the first to go through Chicago's Second City improv troupe, and they went on to make a name for themselves in the '60s and '70s on the The Ed Sullivan Show. Later, Stiller famously played George Costanza's father Frank on Seinfeld, as well as Carrie's father Arthur Spooner on The King of Queens. Meara passed away in 2015 and Stiller in 2020.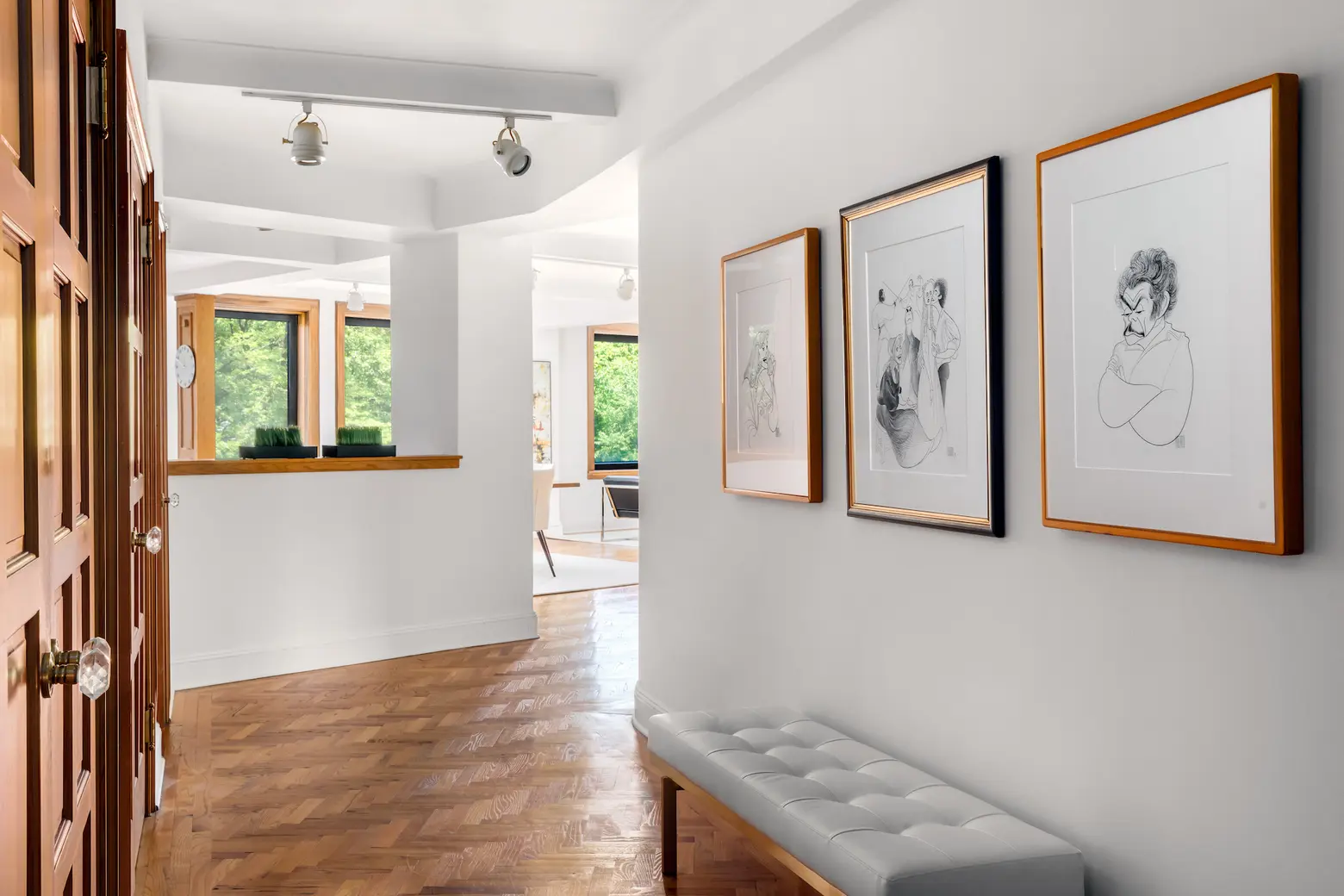 The home begins with a private elevator foyer that opens into a 32-foot-long gallery. Though much of the home now features staged furnishings, the gallery is lined with "images of the famous couple, including Hirschfeld caricatures and a painting of them by Sam Messer commissioned by Ben Stiller as a gift to his parents," reported the Times.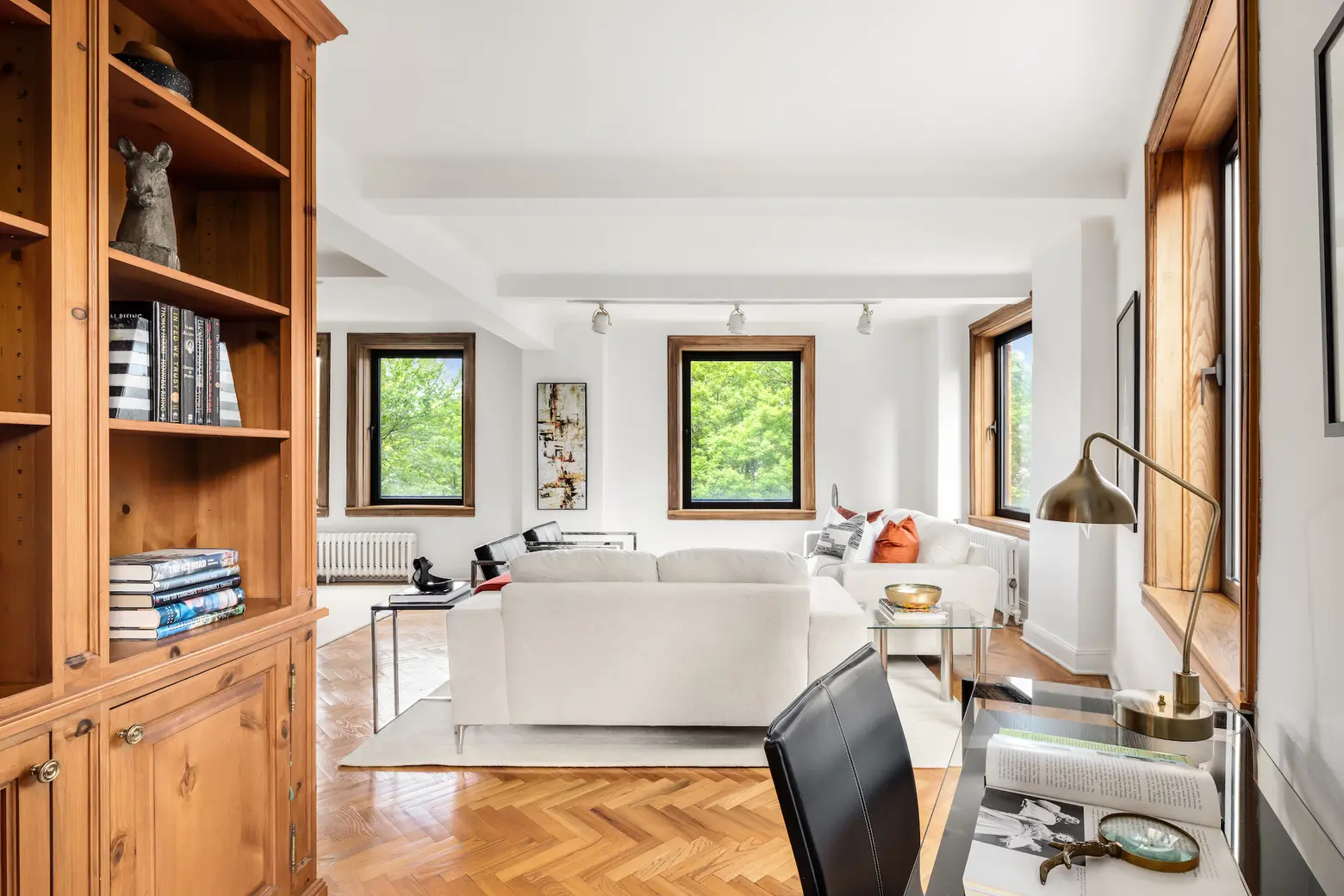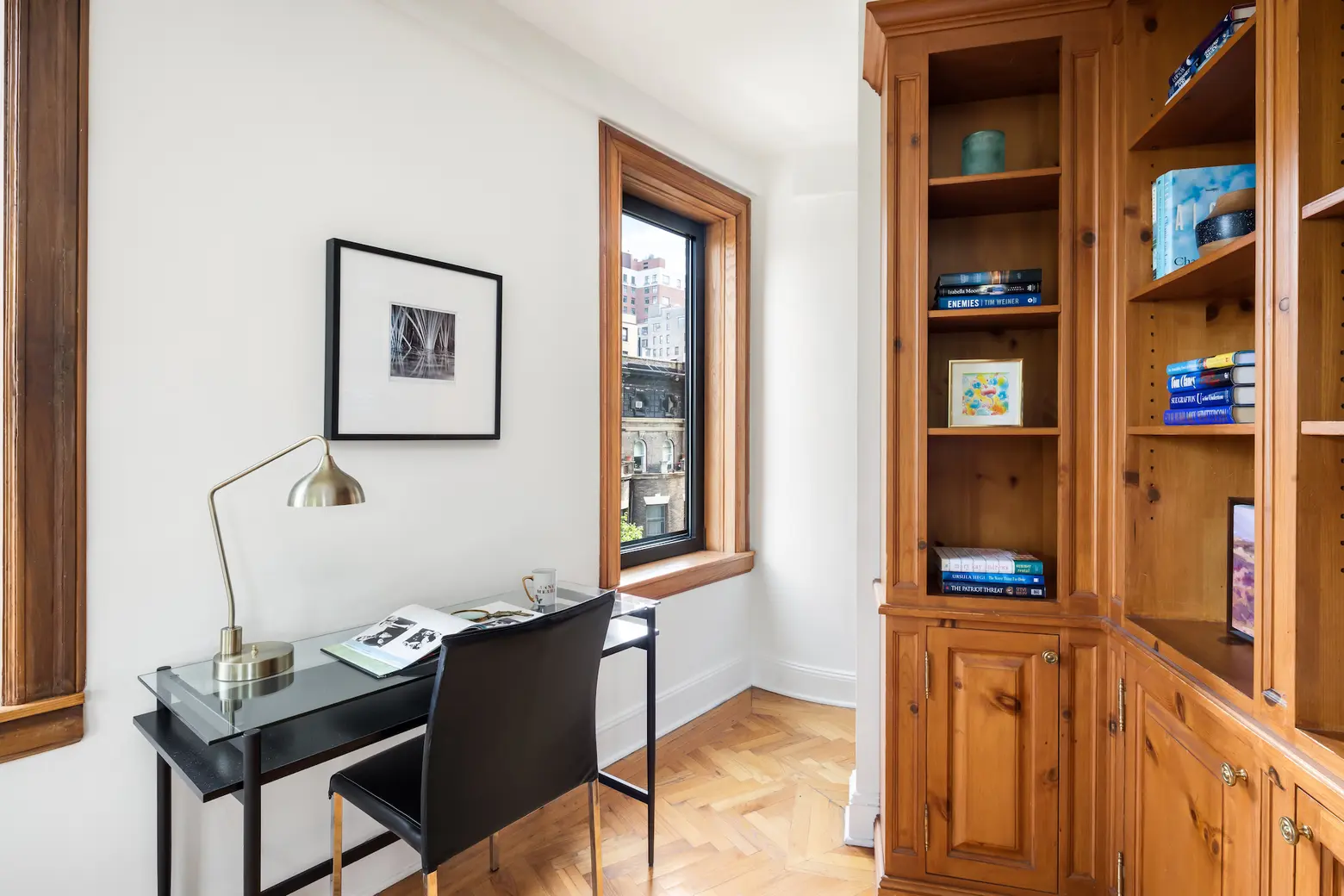 The west side of the apartment is occupied by a large, corner great room that overlooks Riverside Park and is open to the kitchen. Behind the kitchen is a small staff quarters with a bathroom and service entrance, and off the living area is a cozy powder room and an office nook, which Ben Stiller told the Times is where his mother worked.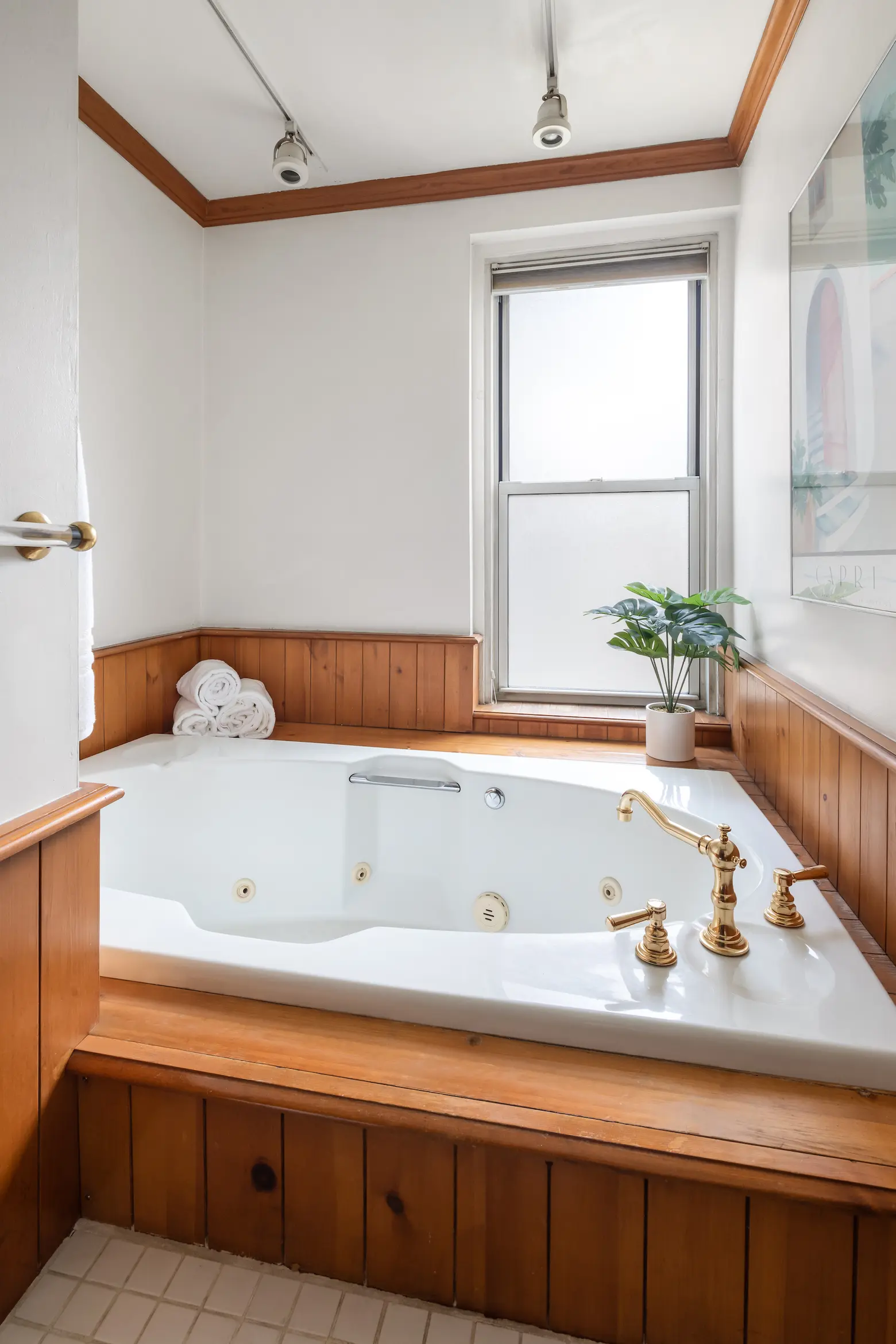 Off the great room is a sauna and a bathroom with a jacuzzi tub, an addition made by Stiller and Meara.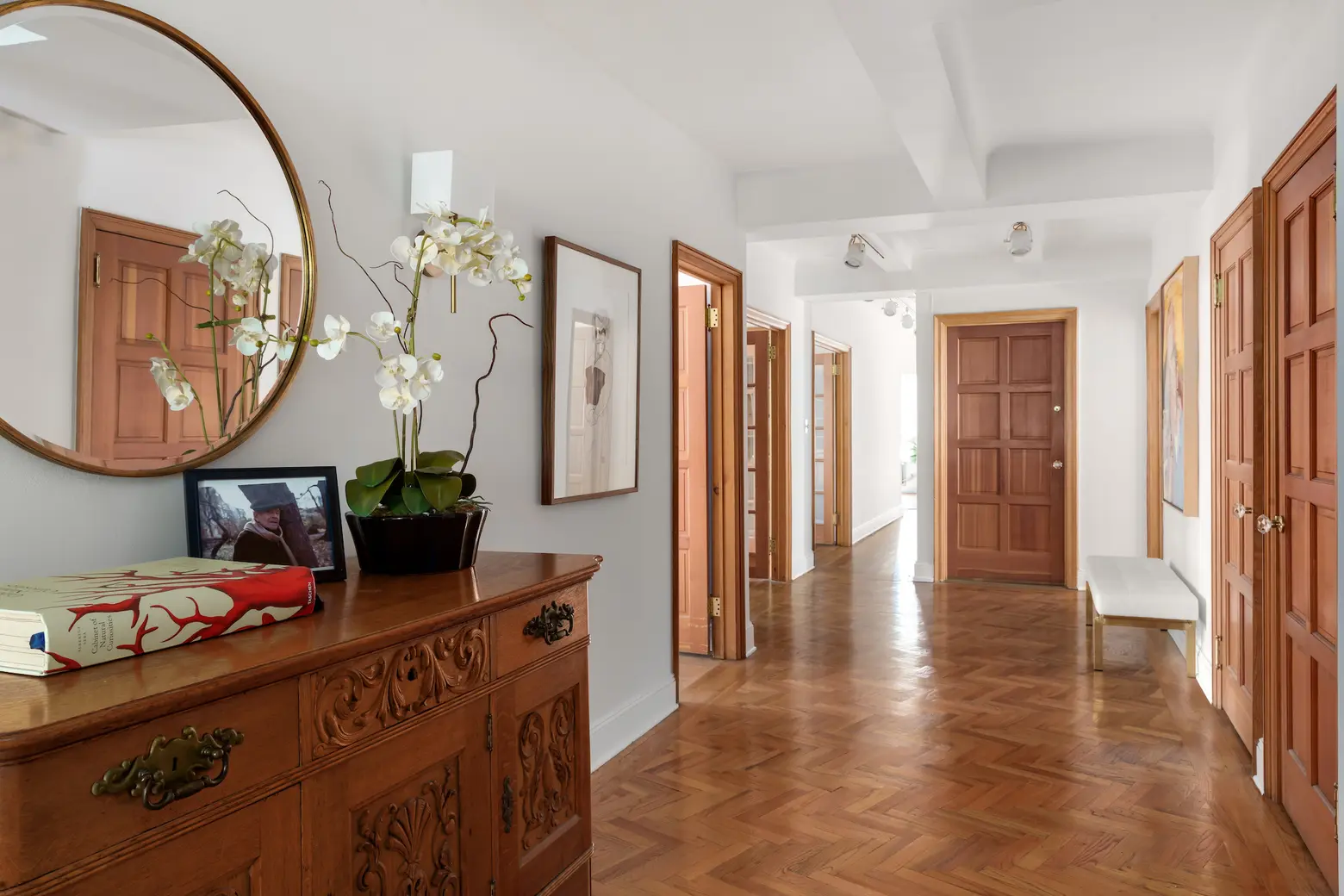 Off the other end of the gallery are the five bedrooms, a den/library, and a smaller eat-in kitchen. This kitchen also holds a washer/dryer, as well as an adjacent pantry and the home's second service entrance.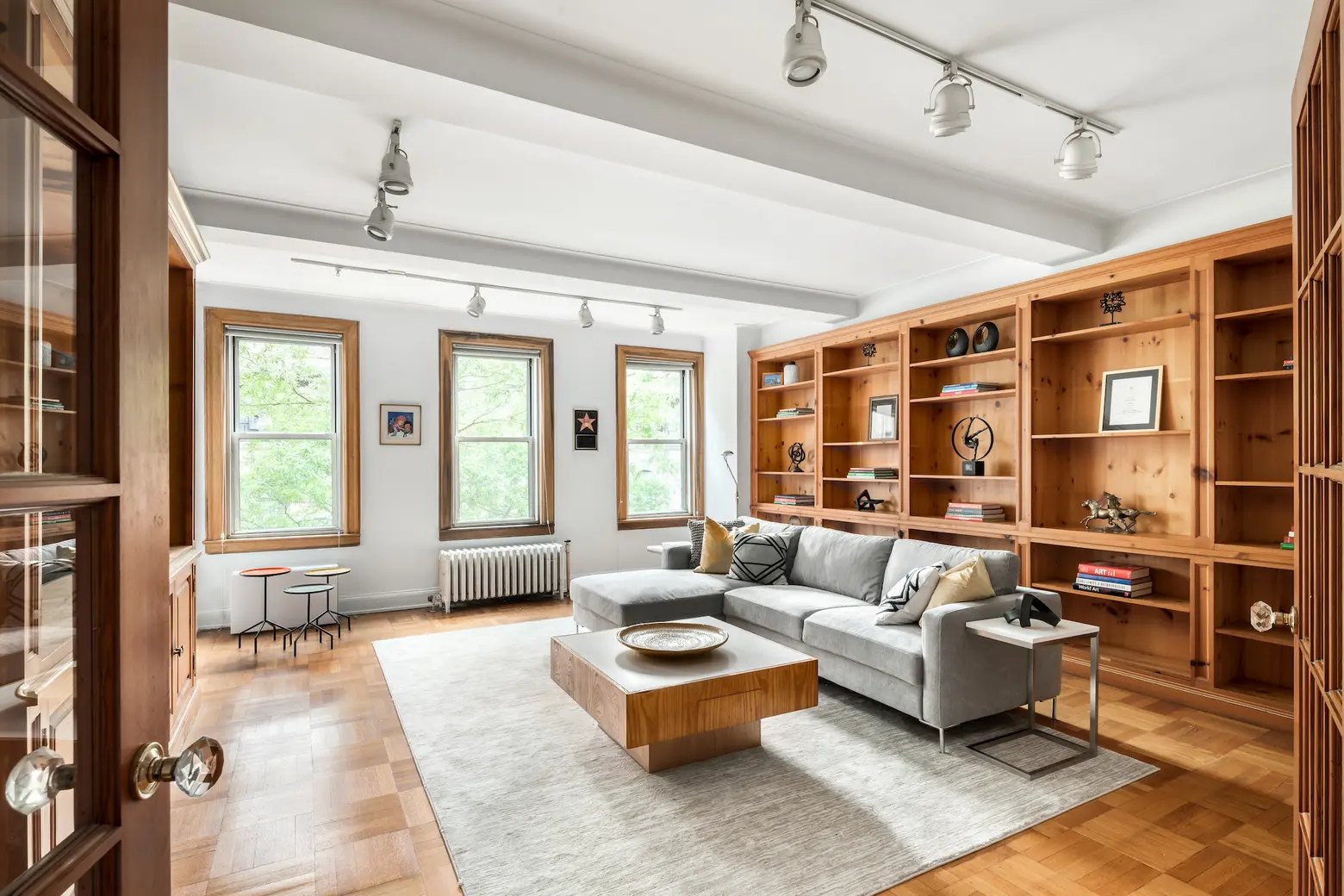 The den feels open thanks to French doors and is wrapped in oak built-ins. It overlooks 84th Street as do four of the bedrooms.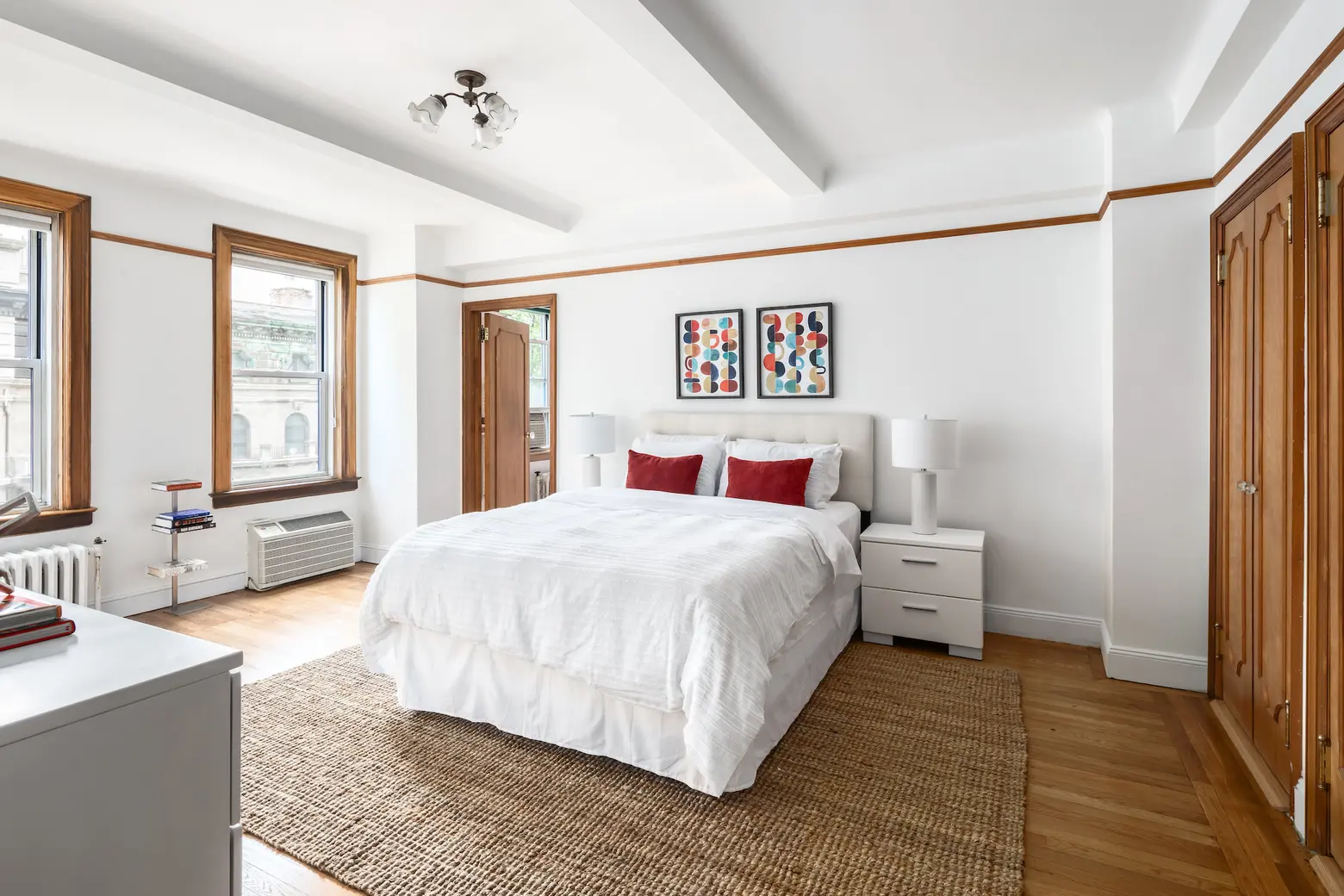 The primary bedroom suite has a large dressing room and an en-suite marble bathroom.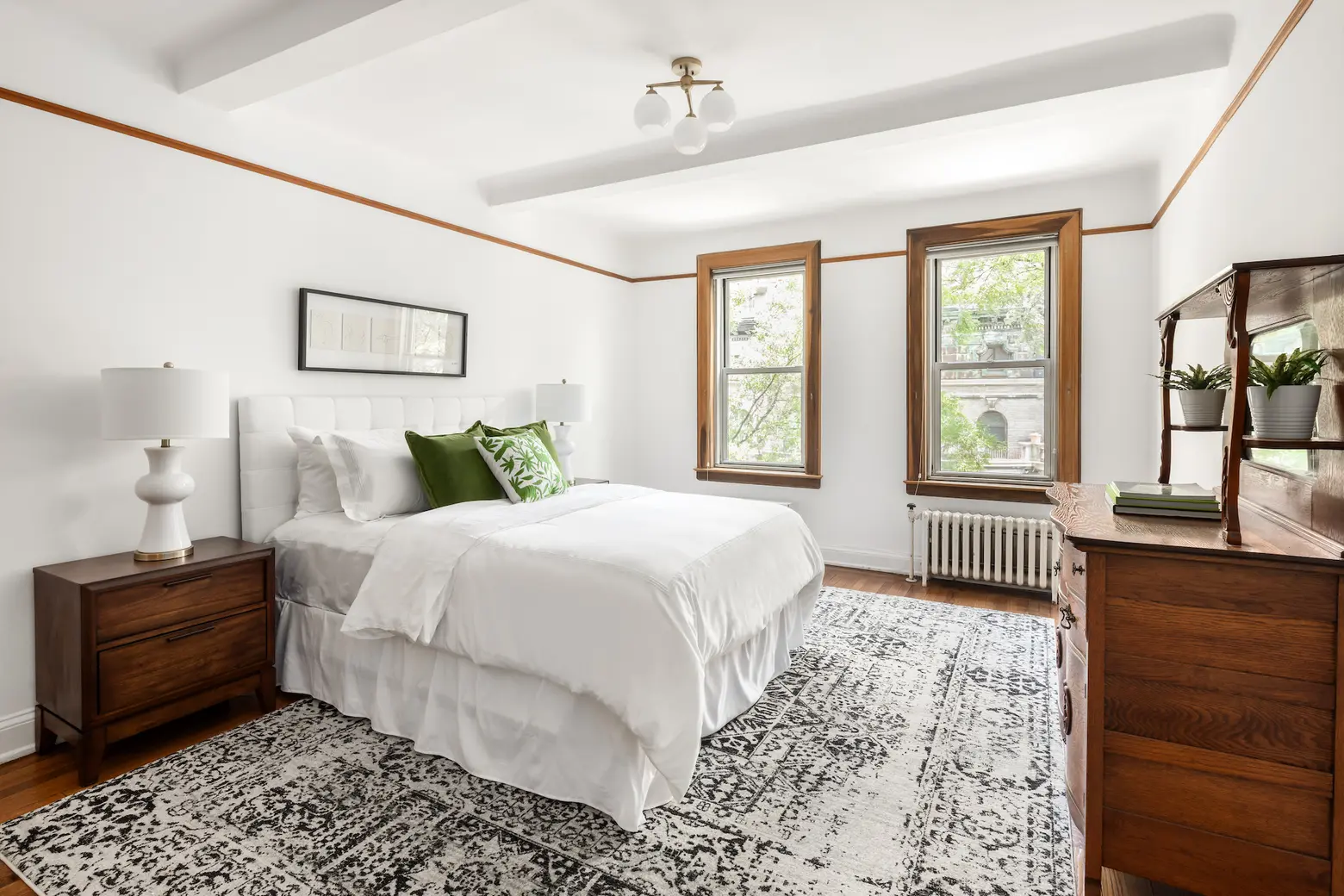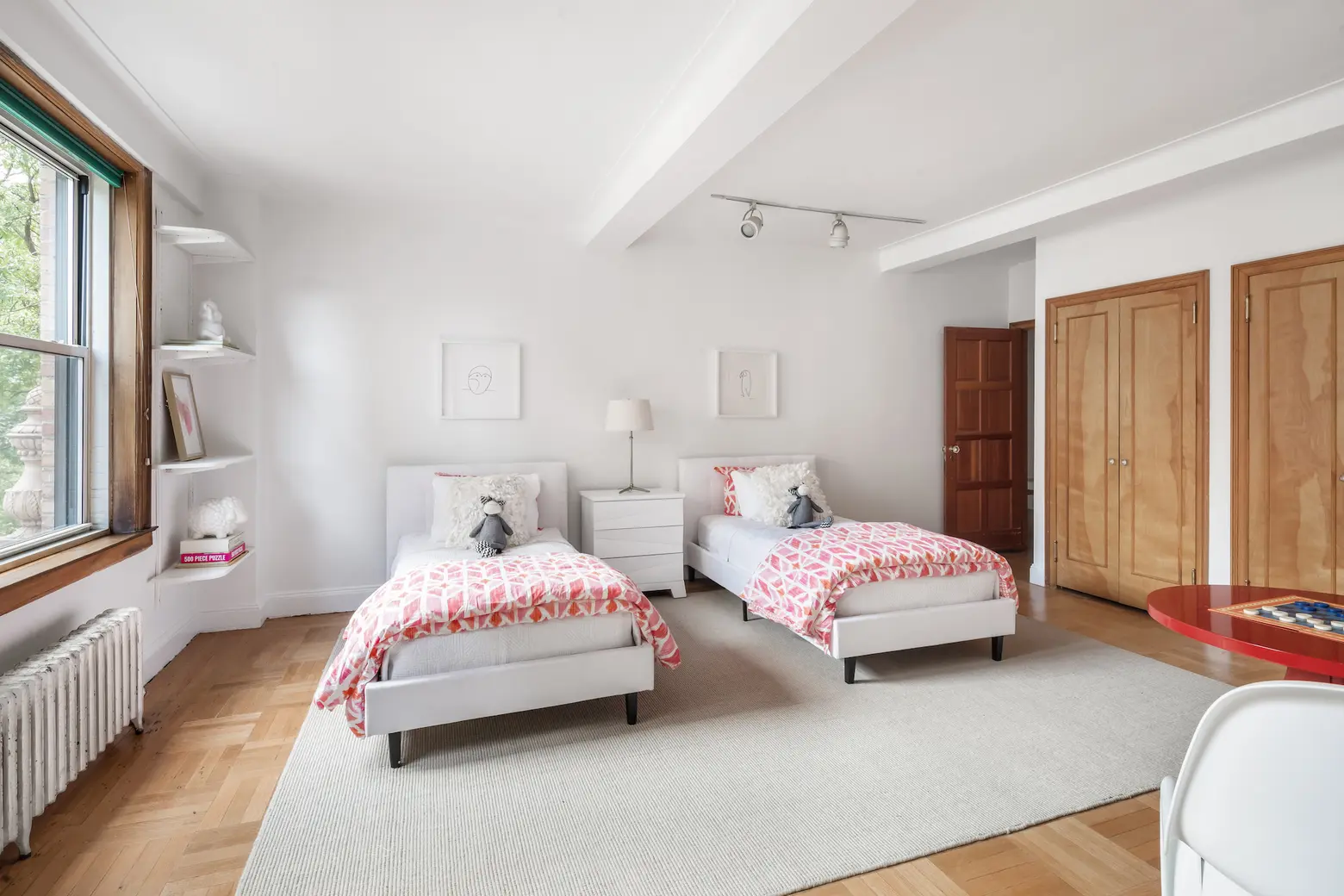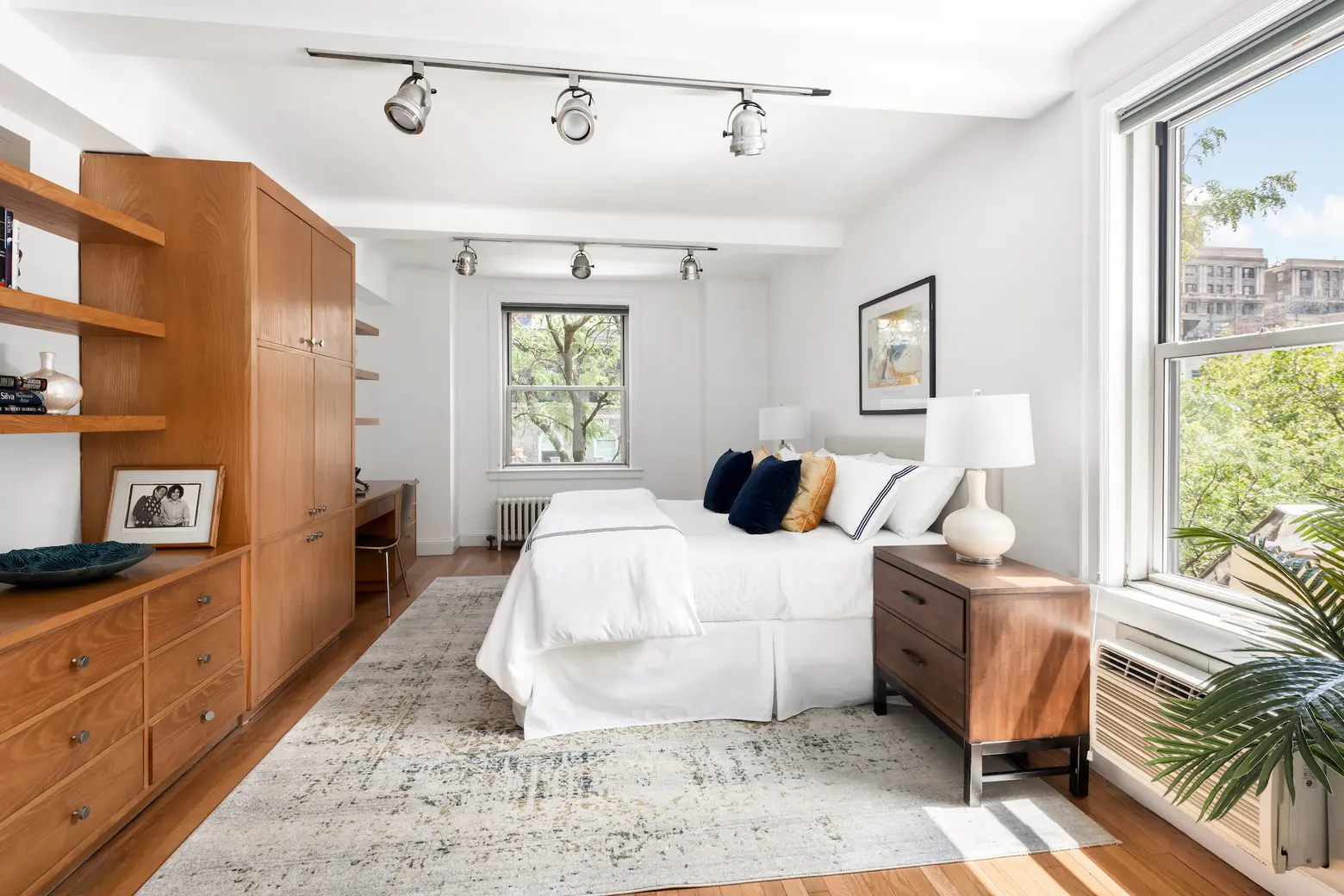 The other bedrooms all have ample closet space.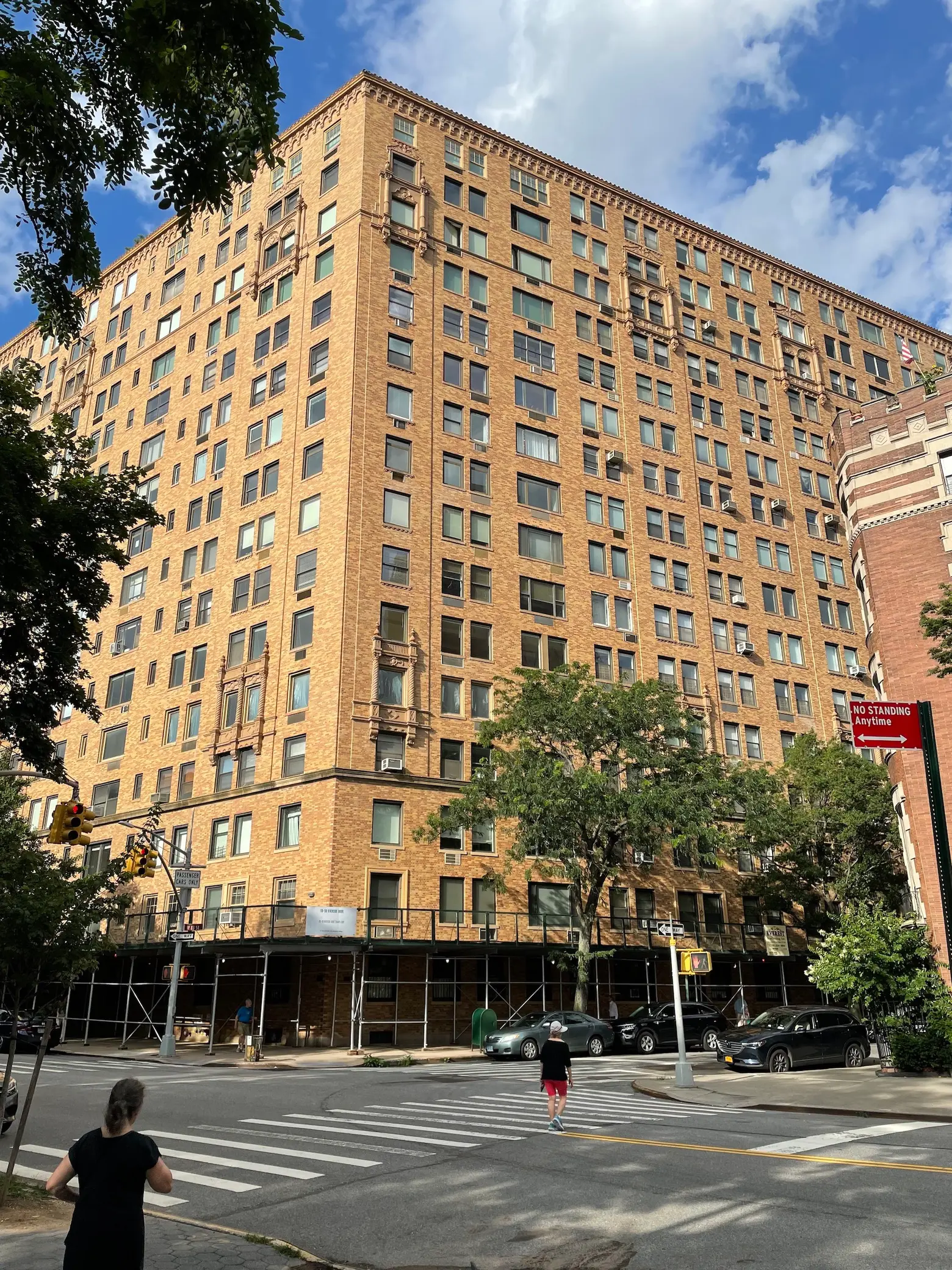 The building, which is between West 83rd and 84th Streets, was built in 1929 and was at one time home to Babe Ruth. It has a total of 169 apartments spread across its 16 floors and offers residents a fitness center, playroom, bike room, laundry room, private storage units, and a 24-hour doorman.
[Listing details: 118 Riverside Drive, 5AB at CityRealty]
[At Douglas Elliman by Bruce Ehrmann, Andrew Anderson, Christopher Morales, and Andrew Yeh]
Listing photos courtesy of Douglas Elliman