In Brooklyn, Fred Wilson's first large-scale public sculpture examines concept of freedom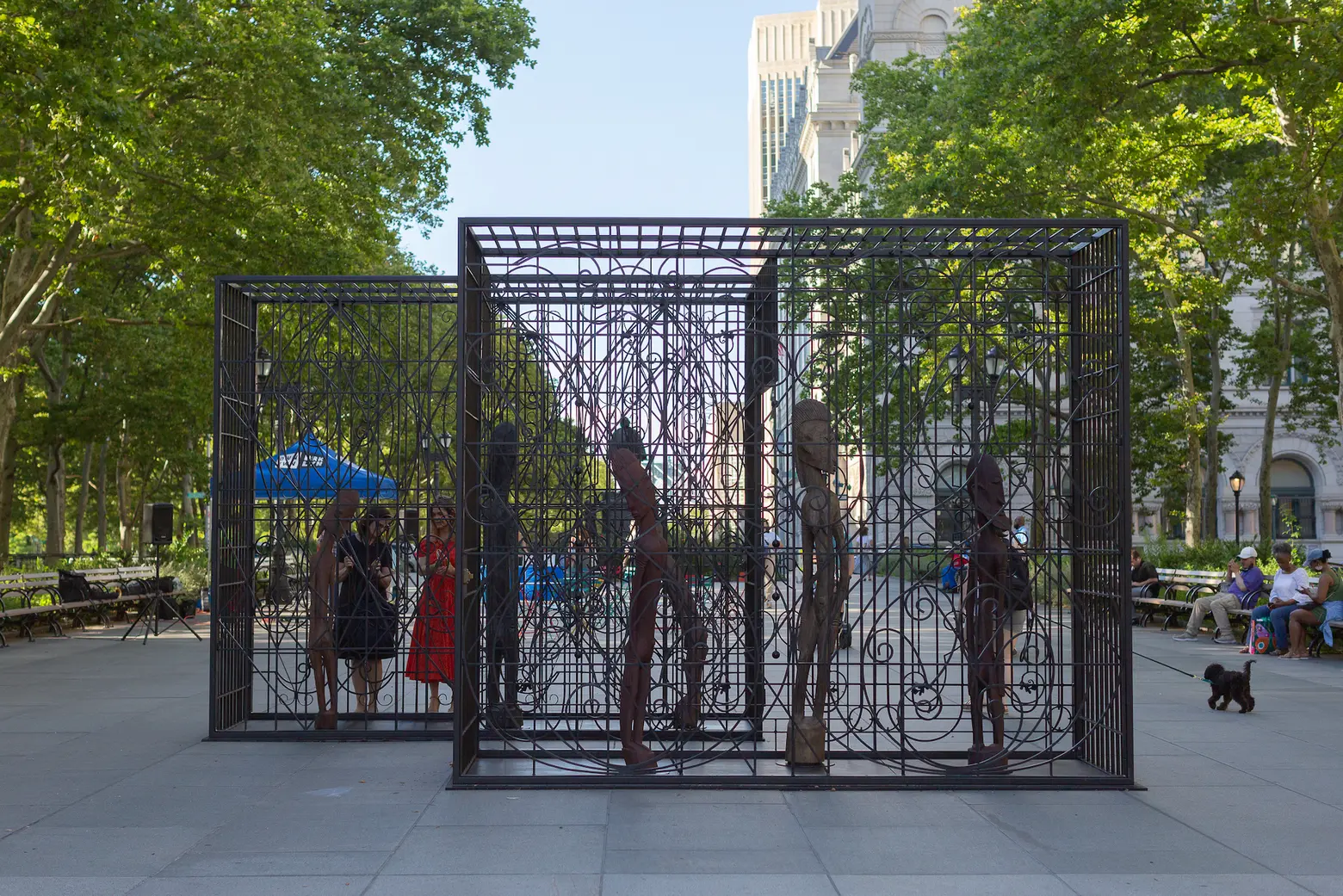 All images courtesy of Daniela G. Maldonado
Bronx-born conceptual artist Fred Wilson last week unveiled his first-ever large-scale public sculpture. Located within Columbus Park in Downtown Brooklyn, Mind Forged Manacles/Manacle Forged Minds features the use of ornamental gates, fences, and 10-foot-tall statues of African figures as metaphors for systematic racism and "acts in conversation" with the neighborhood's nearby landmarks and buildings. Presented by More Art, Wilson's sculpture is on display through June 2023.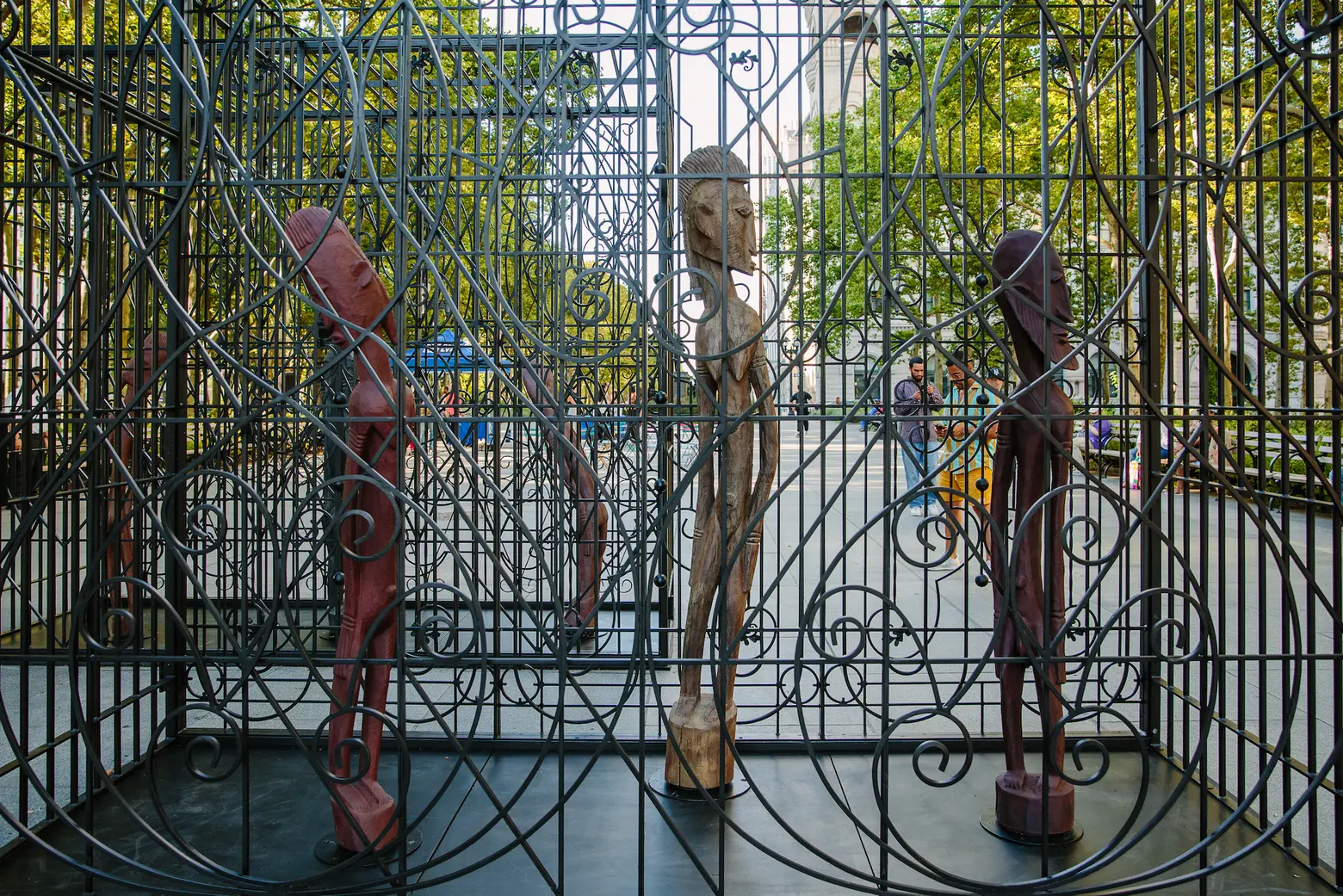 The sculpture's use of fencing and gates is meant to serve as a metaphor for "security and gated communities, insecurity, the incarceration of Black men, the detainment of illegal immigrants, [and] policing," according to an official press release.
The gates also play on English poet William Blake's concept of "Mind Forg'd Manacles," which are "self-created barriers" people put up in their minds that are "built by fear, division, and perceptions of difference."
While the installation isn't strictly site-specific, its close proximity to the monuments and buildings found within and around Columbus Park implores viewers to be "site conscious." The sculpture is situated between a sculpture of Henry Ward Beecher, a 19th-century clergyman known for his support for the abolition of slavery, a statue of Christopher Columbus, and the Kings County Supreme Court building.
In relation to the nearby structures, Wilson's sculpture encourages viewers to explore issues of freedom, justice, slavery, and mass incarceration.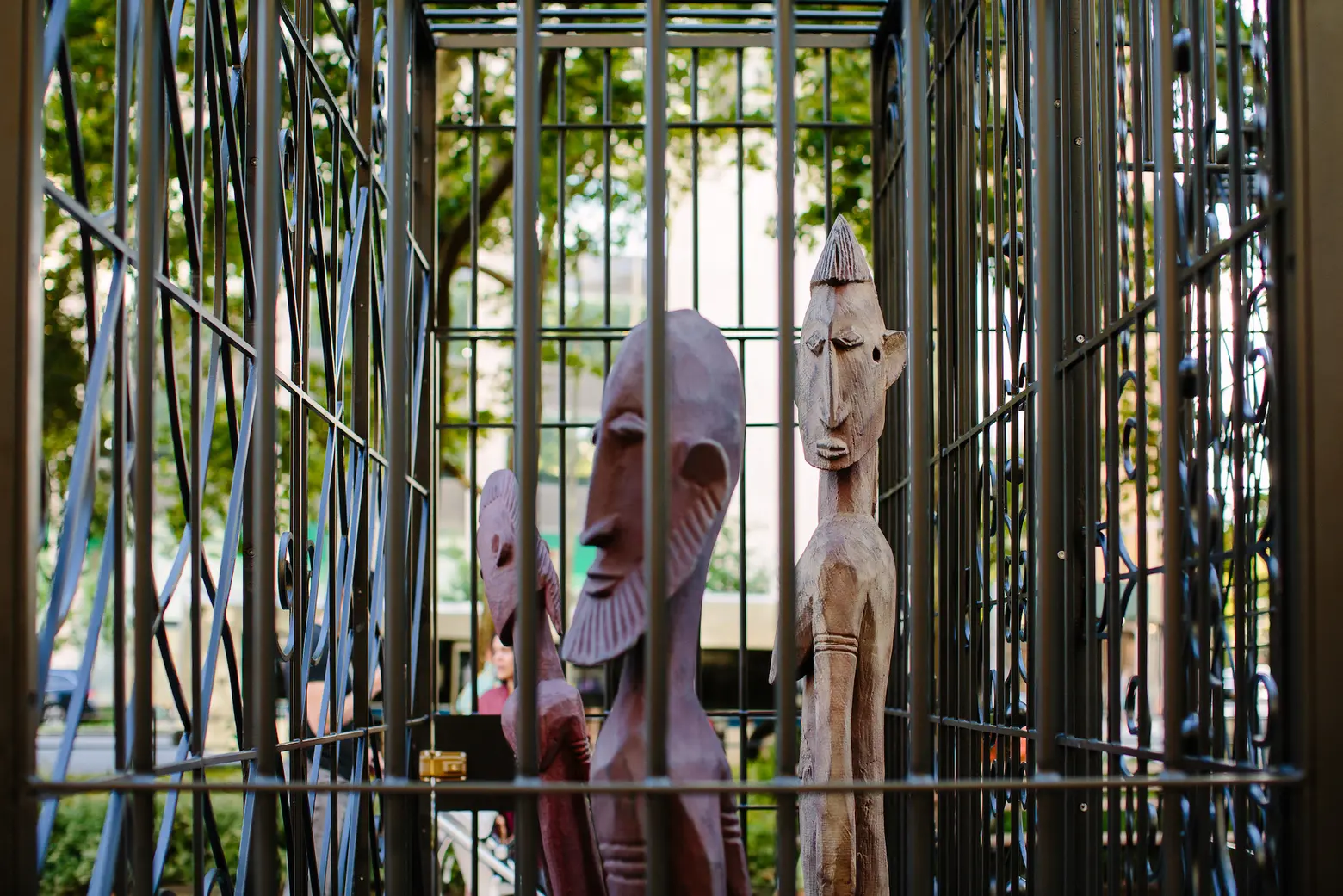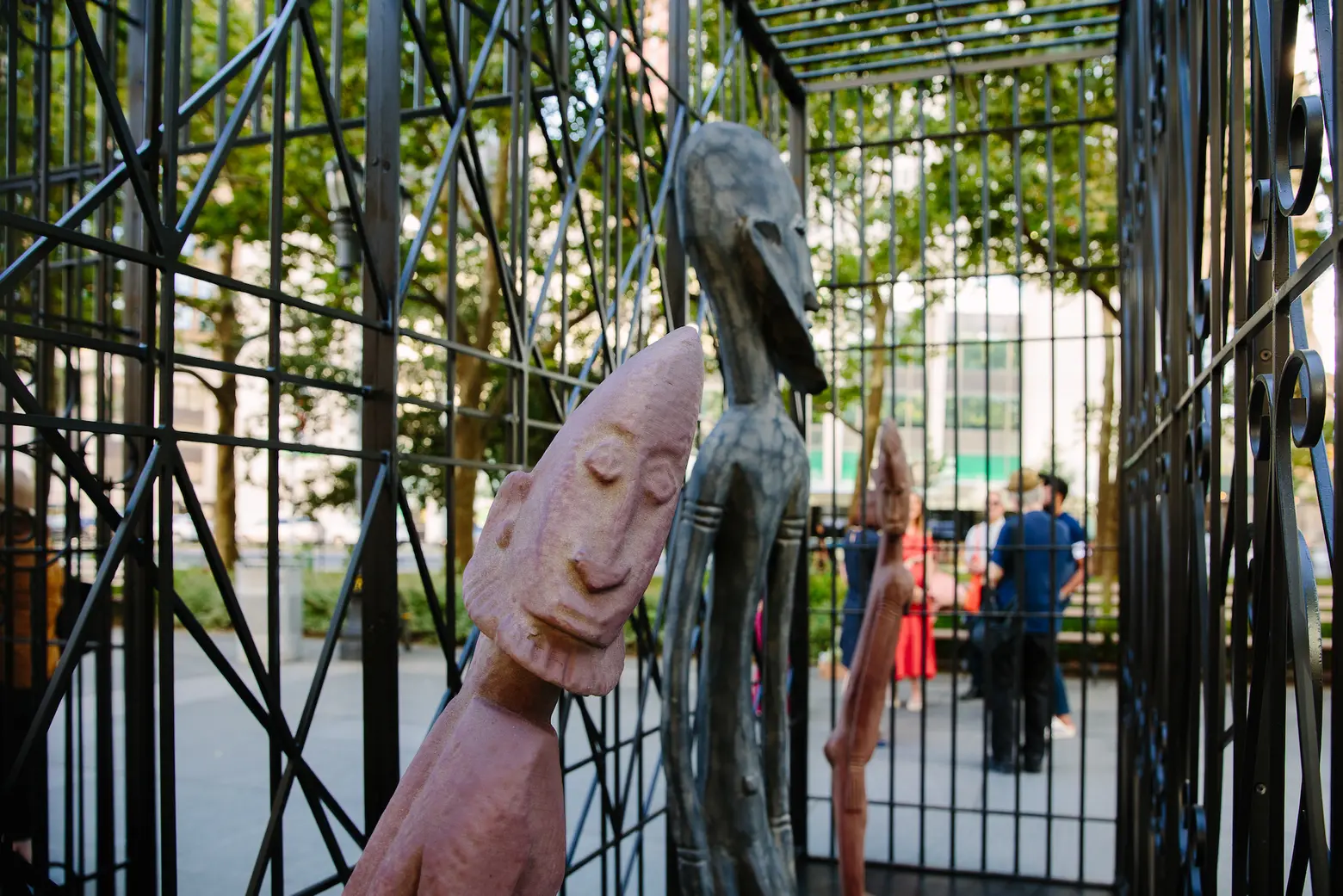 "For the next year, Mind Forged Manacles/Manacle Forged Minds will transform Downtown Brooklyn's Columbus Park into a place for reflection on themes related to history, freedom, security, incarceration, race, immigration and how they're reflected in our public spaces and monuments," Laurie Cumbo, the city's Cultural Affairs Commissioner, said.
Wilson's installation is one of the projects that is being funded through the Downtown Brooklyn + Dumbo Art Fund, under New York State's Downtown Revitalization Initiative (DRI).
"Creating spaces in our communities and public parks for such representative and powerful art is important. While some people prefer learning their history through stories or lectures and documentaries, creating expressive art allows someone to interpret historical facts and their relevance today," Brooklyn Borough President Antonio Reynoso said. "Fred Wilson's sculpture does just that. Thank you to our colleagues at Downtown Brooklyn + Dumbo Art Fund for supporting such an important exhibition."
RELATED:
All images courtesy of Daniela G. Maldonado