Brooklyn art installation turns old emergency call boxes into memorials for victims of police brutality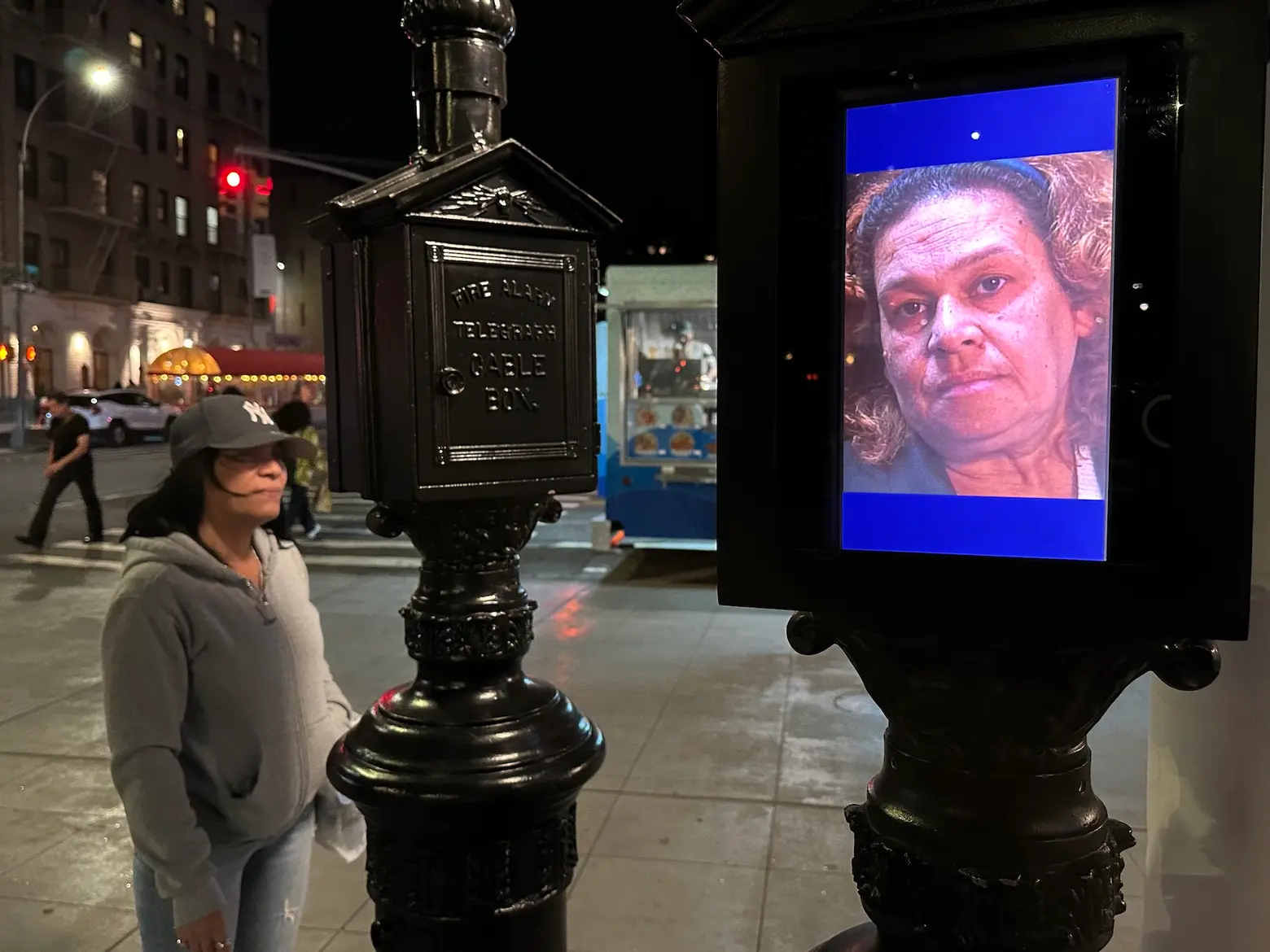 All photos courtesy of Bradley McCallum
A new public art installation in Downtown Brooklyn aims to bring attention to the fight against racism, violence, and the abuse of power within the criminal justice system. Created by artist Bradley McCallum, Witnessing transforms emergency call boxes once found on city sidewalks into memorials for victims and survivors of police brutality. McCallum's work will be on display in The Plaza at 300 Ashland through January 2023.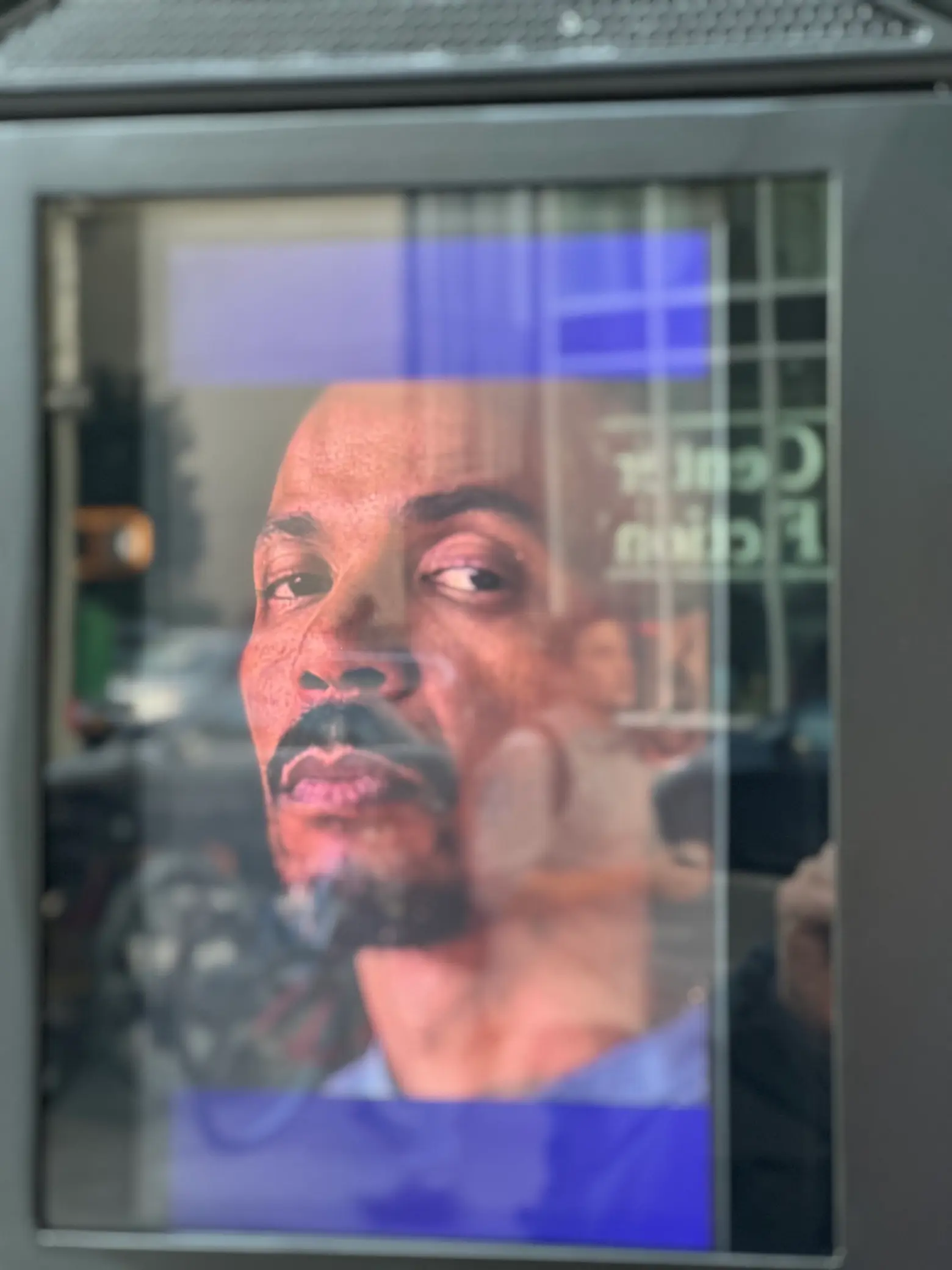 Witnessing consists of six, 7-foot-tall call boxes placed around the Plaza, with each offering visitors the opportunity to honor those who lost their lives to police violence. The viewer is drawn in through audio and visual elements that promote observation and reflection, according to a press release.
The project remasters Witness: Perspectives on Police Violence (1999-2000), an art exhibition McCallum created two decades ago. The installation was created in response to city-wide protests following police brutality against New Yorkers Abner Louima in 1997 and Amadou Diallo in 1999.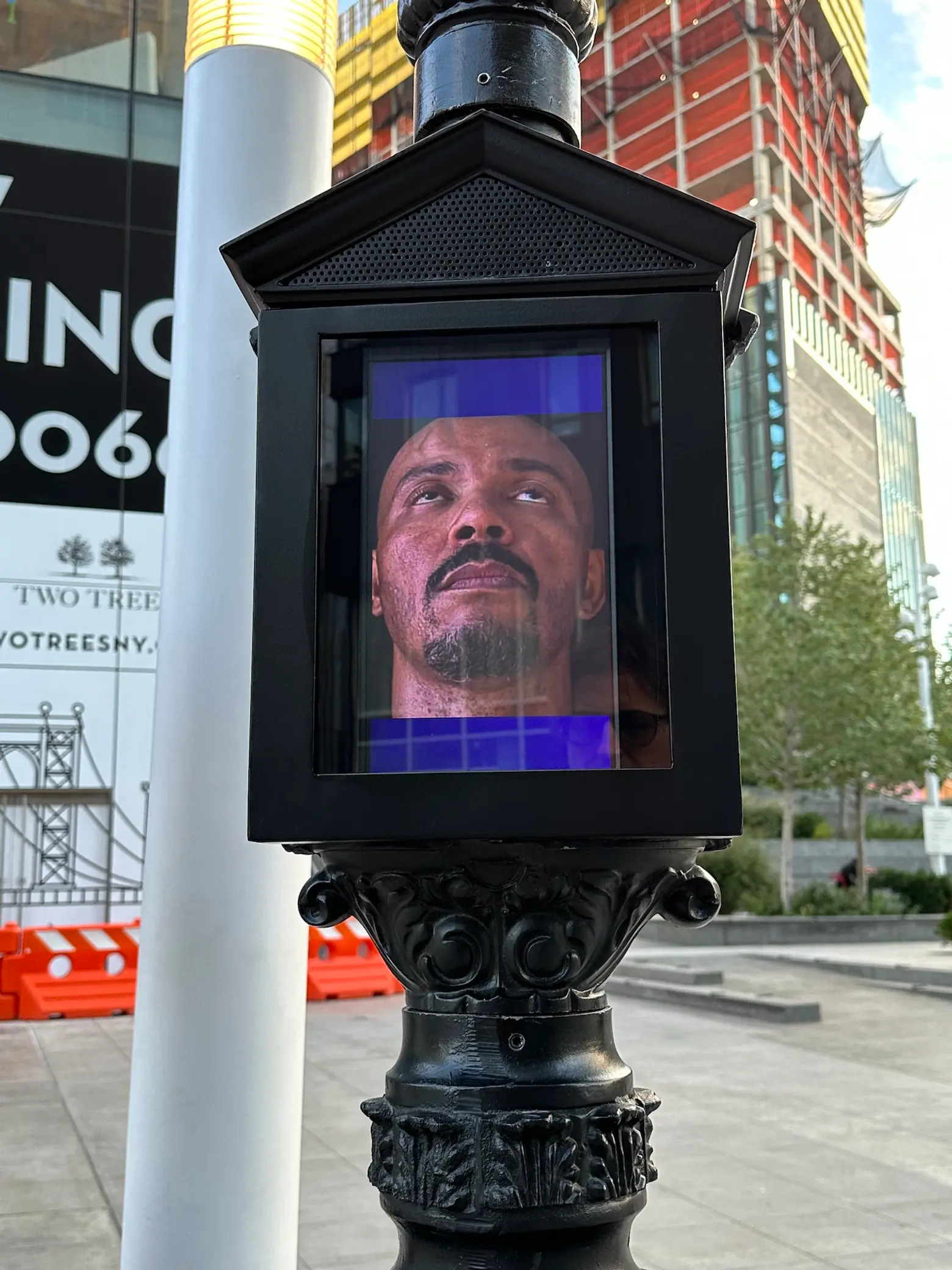 The two-decade-old installation featured call boxes placed at sites of police brutality around the city, with audio testimony from victims, witnesses, and police officers. McCallum's revival of the concept signifies the lack of change that has occurred in the 20 years since he first released the project.
The installation is presented in memory of New Yorkers who were killed by police, including Anthony Baez, Nicholas Heward Jr., Anthony Rosario, Hilton Vega, Yong Xin Huang, Anibal Calderon, Frankie Arzuaga, and Nathanial Levi Gaines.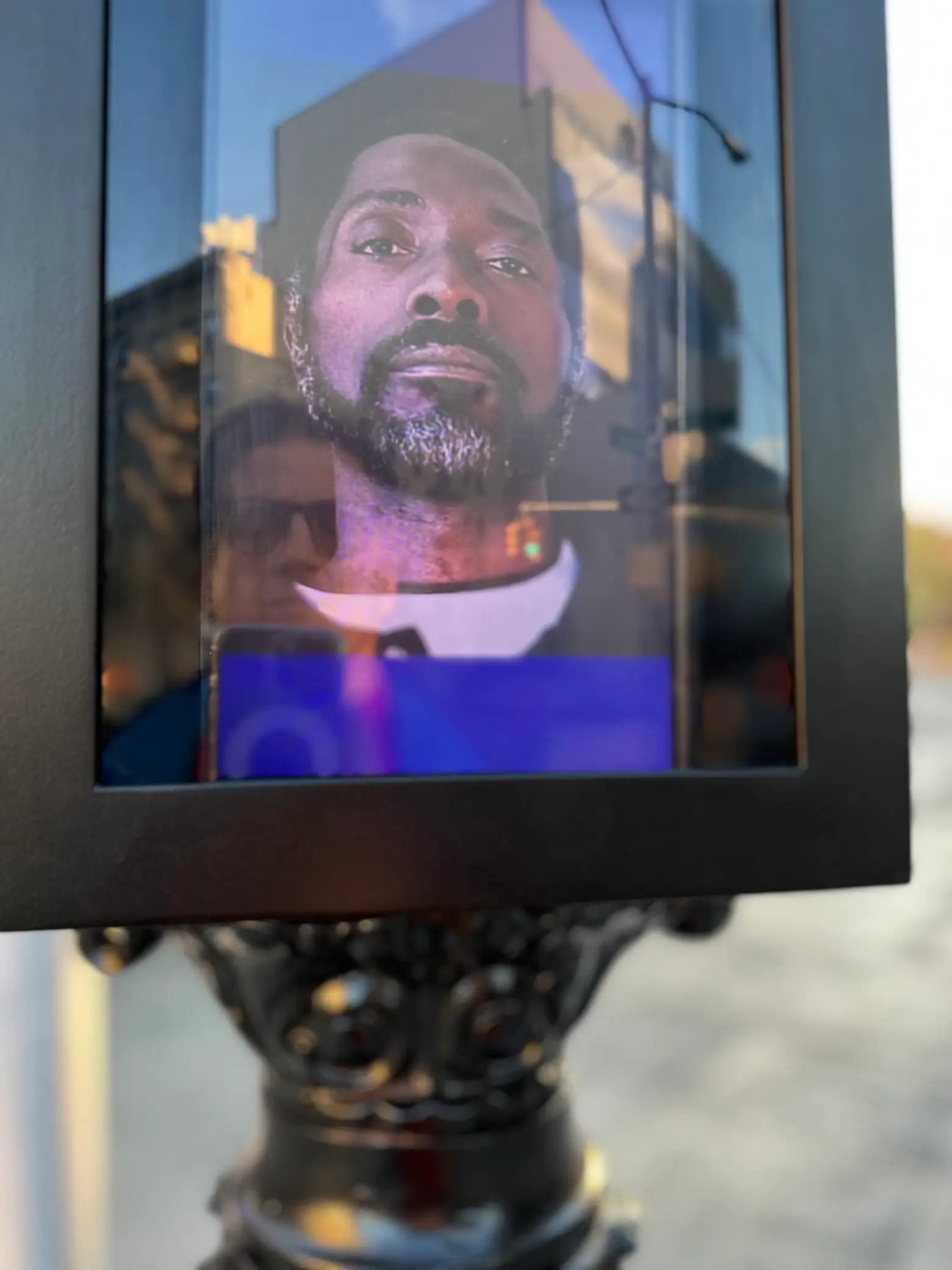 "Witnessing engages with the lived experiences of suffering and how people are affected by abuses of power daily," McCallum said. "I hope the public climate has shifted enough for people – especially the authorities, politicians, and policymakers – to understand Witnessing as a monument to our shared humanity."
McCallum continued: "As the father of a mixed-race son who is now 19 years old, I appreciate first-hand the fear that comes with systemic racism and the challenges we face in policing our democracy."
McCallum's installation was funded by a grant from the Downtown Brooklyn + Dumbo Art Fund, a joint effort between the Downtown Brooklyn Partnership and Dumbo Improvement District as part of the NY State Downtown Revitalization Initiative.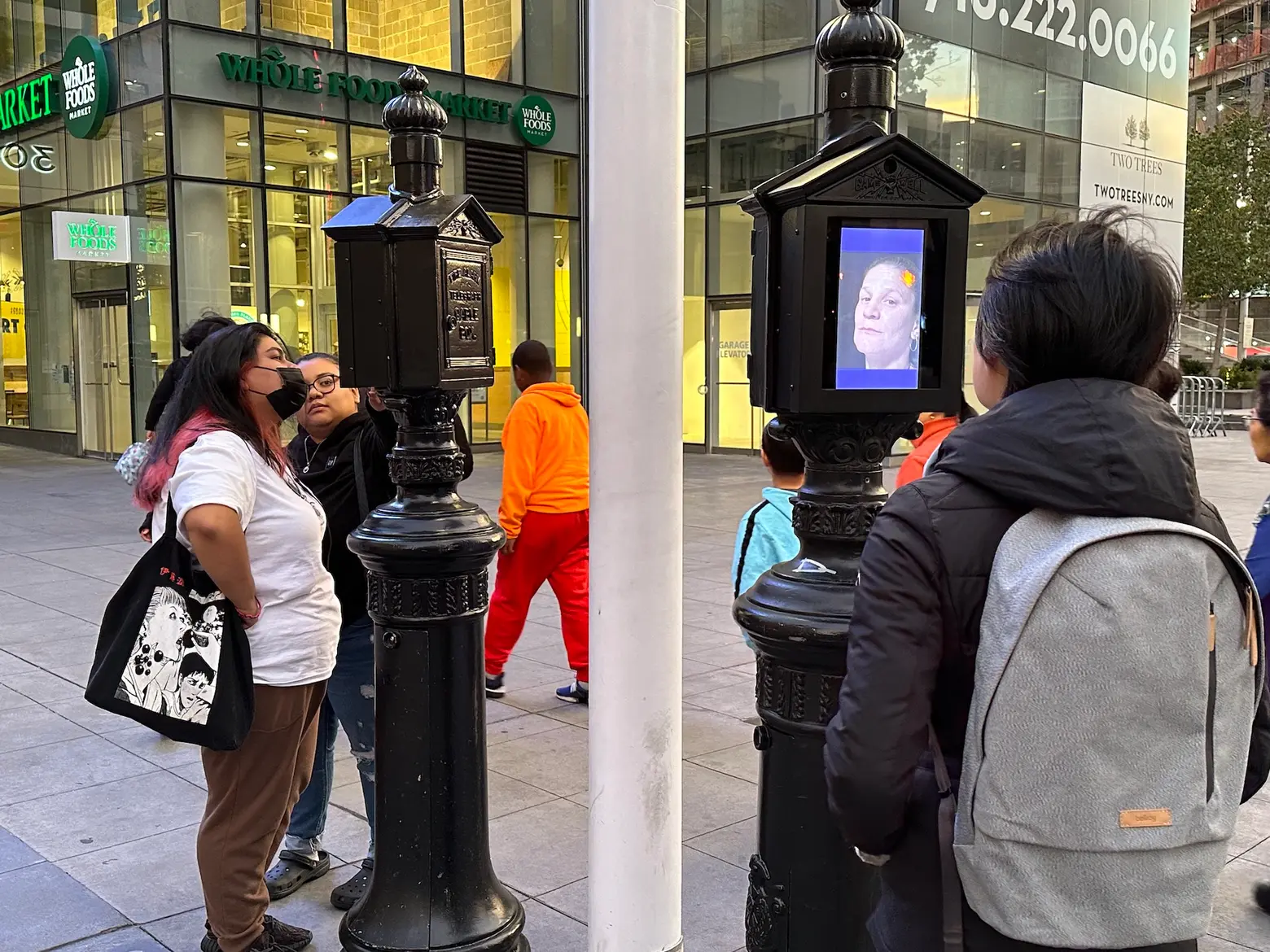 "Building on the mission of the Downtown Brooklyn + Dumbo Art Fund, Witnessing will not only activate our shared spaces but also offer our community a place to connect, reflect, and interact," Regina Myer, president of the Downtown Brooklyn Partnership, said.
"We're proud to showcase Witnessing in the heart of Downtown Brooklyn's thriving cultural district and look forward to seeing residents, visitors, workers, and students engage with this important piece of public art."
More information on Witnessing can be found here.
RELATED: