HWKN redesigns iconic Art Deco landmarks with modern construction techniques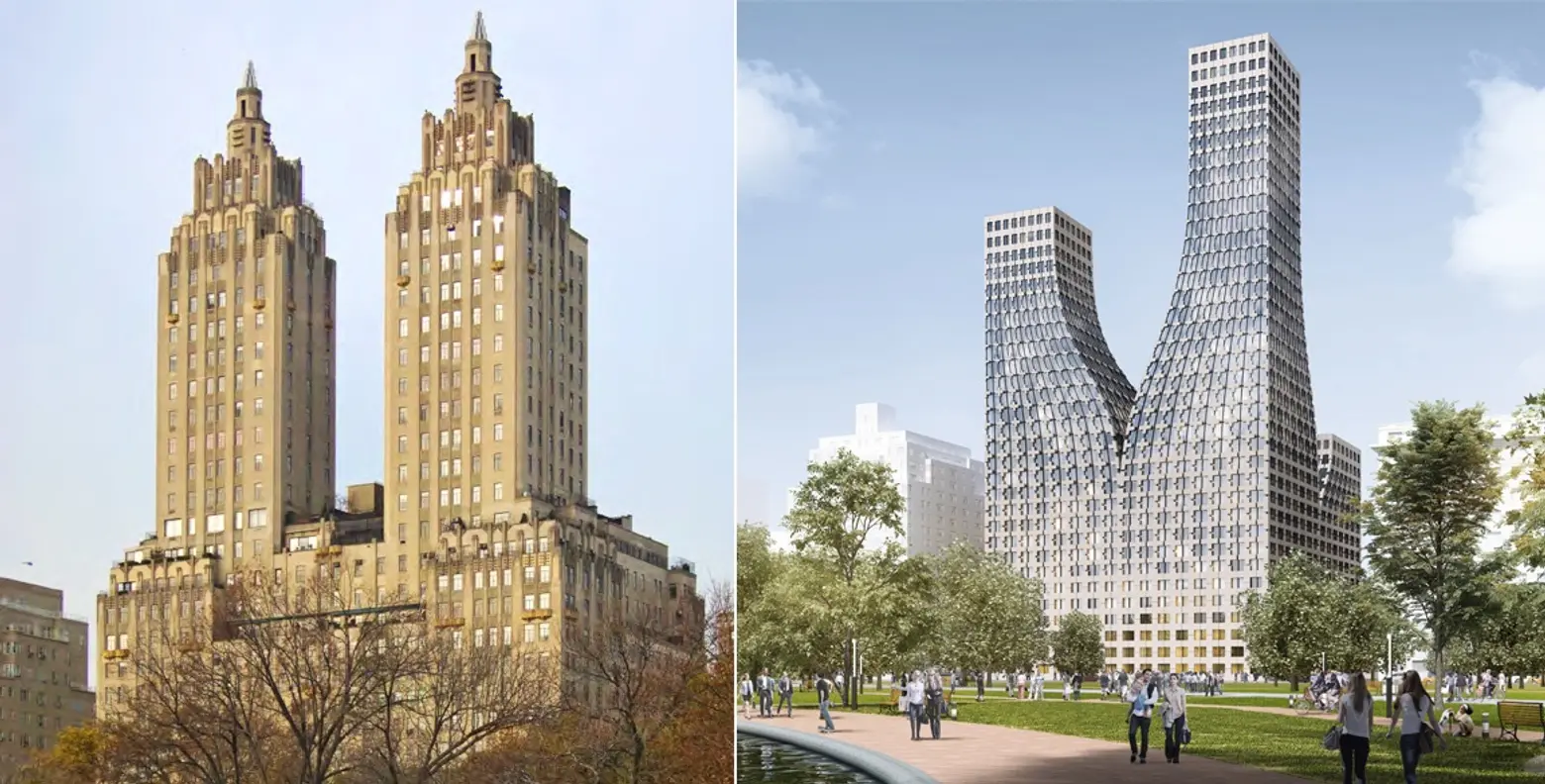 Architecture firm Hollwich Kushner (HWKN) has just released a design research project that applies contemporary construction techniques and designs to famous NYC Art Deco landmarks. Part of their goal is to redesign landmarks so that aren't just beautiful, but so they have unique personalities and remain relevant over time. Through their research project, called New(er) York, HWKN selected twelve timeless landmarks that represent New York. Some of these include iconic structures like the Empire State Building, the Chrysler Building, One Wall Street, the Woolworth Building and the Flatiron.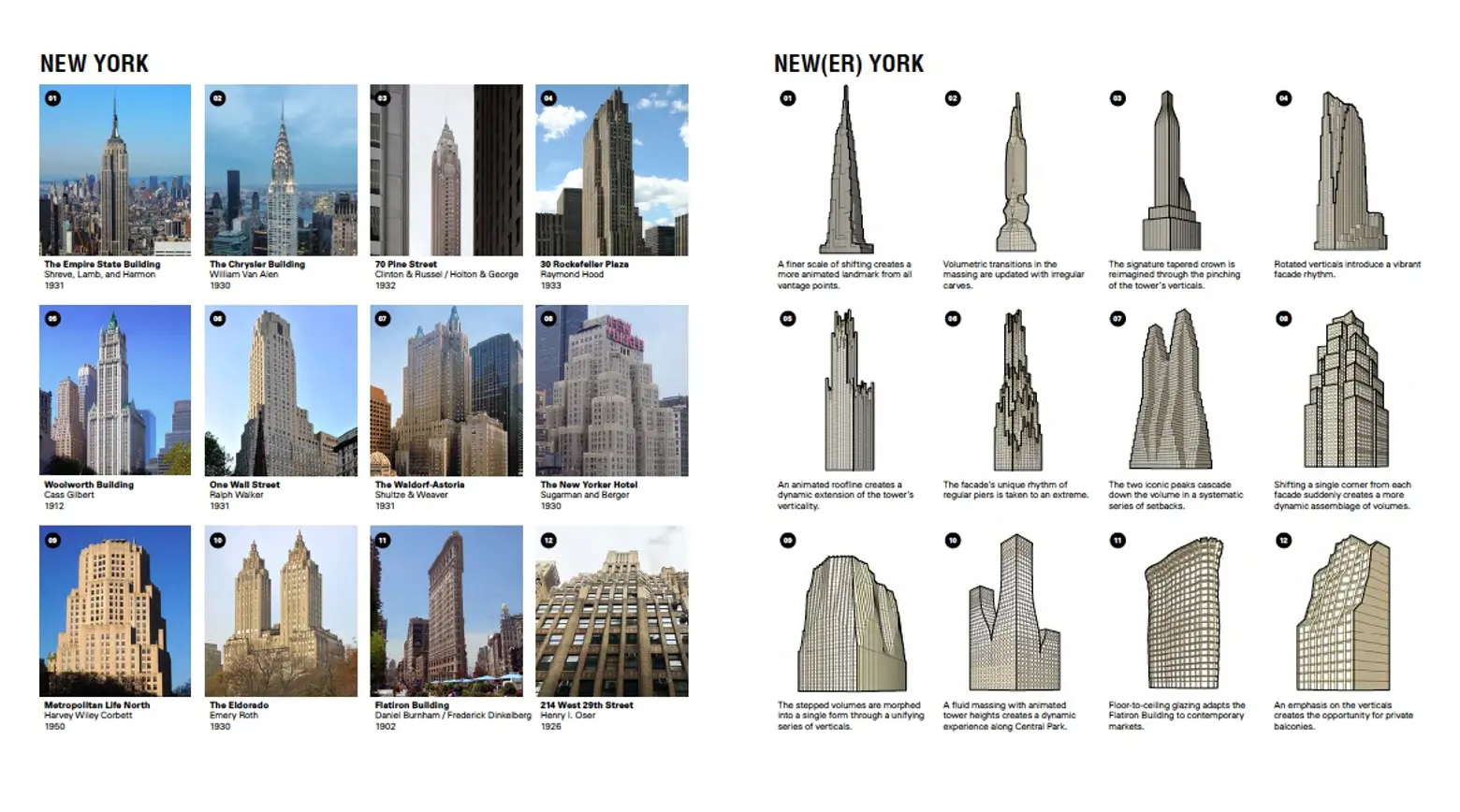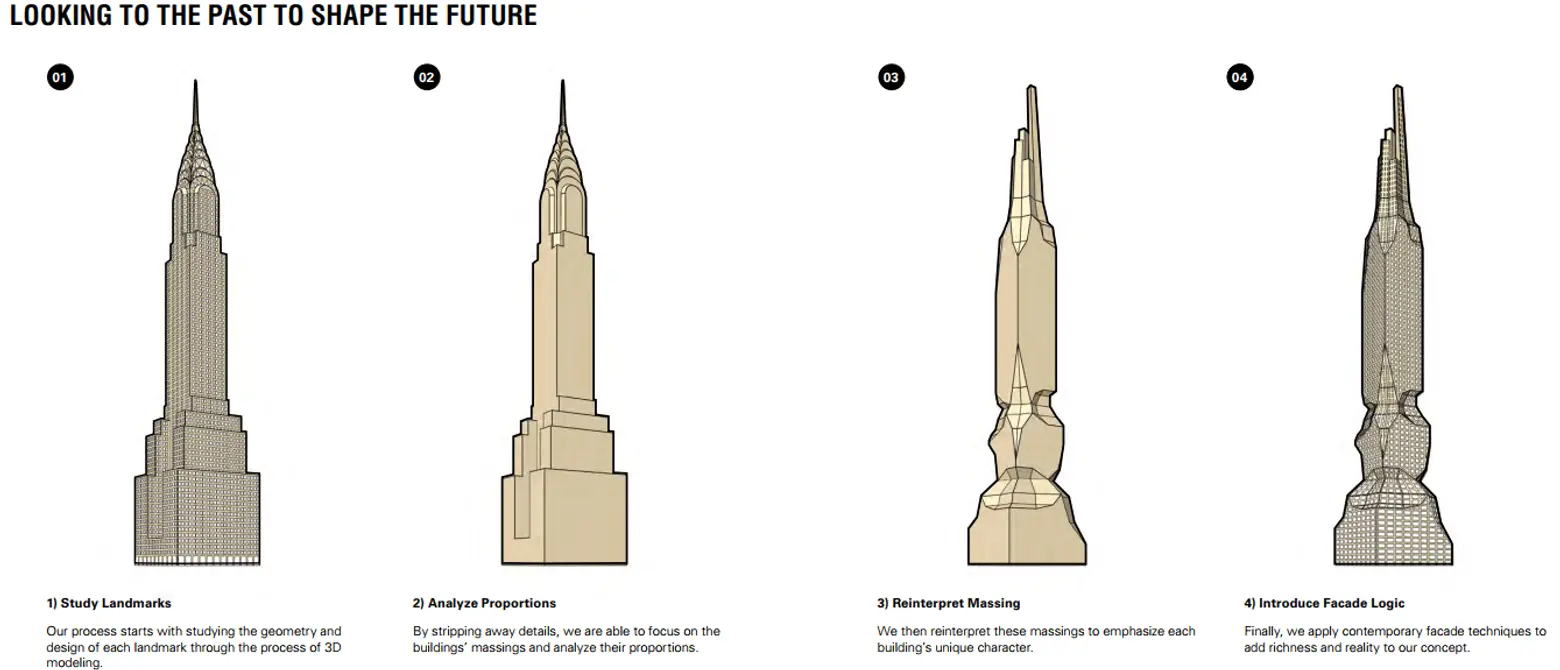 The firm's thesis behind the project is "beauty is fleeting, but character has longevity." The research process included studying the geometry and design of each landmark through 3D modeling, analyzing its proportions, reinterpreting massings to emphasize its unique form and then applying contemporary facade techniques.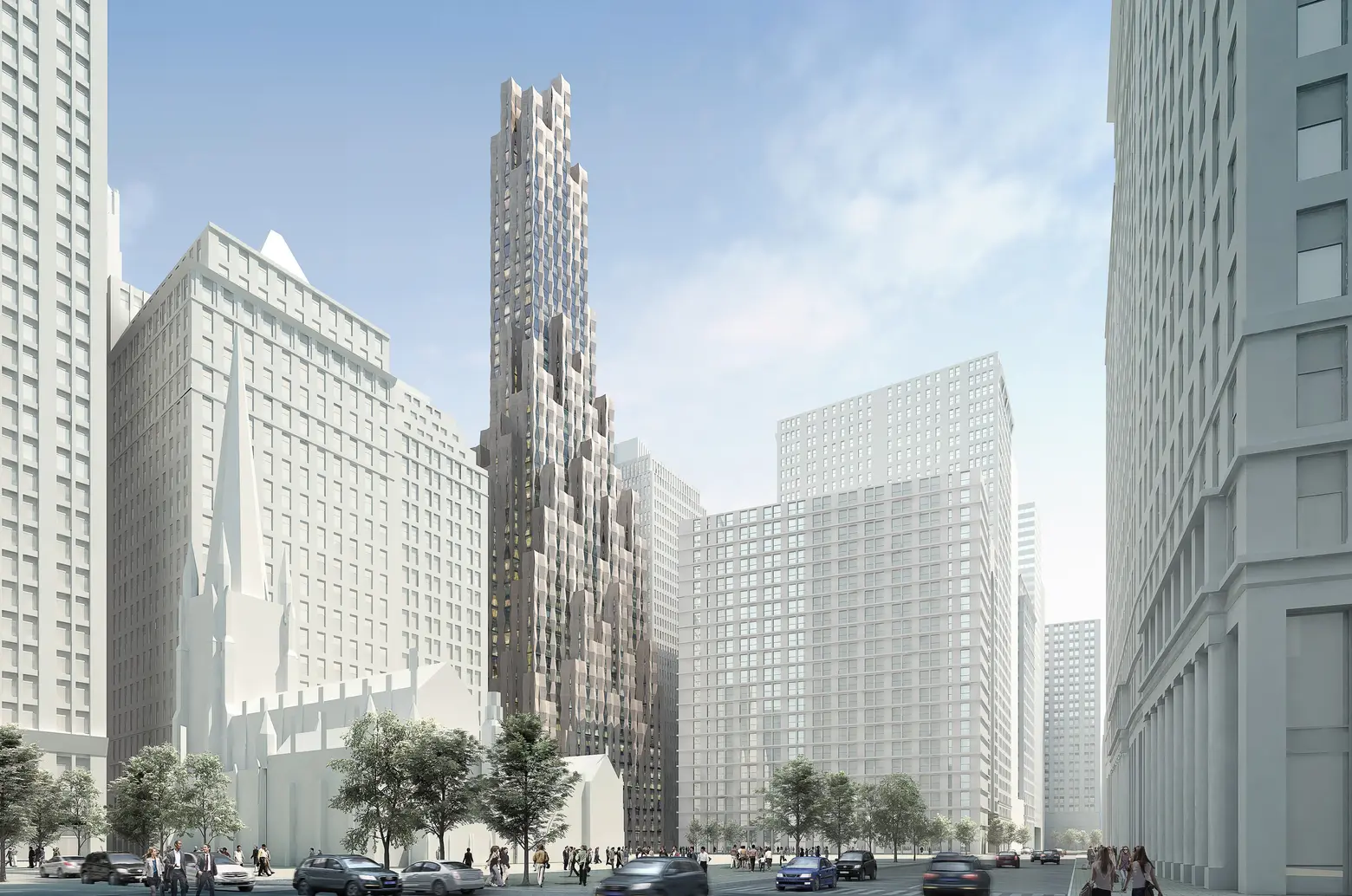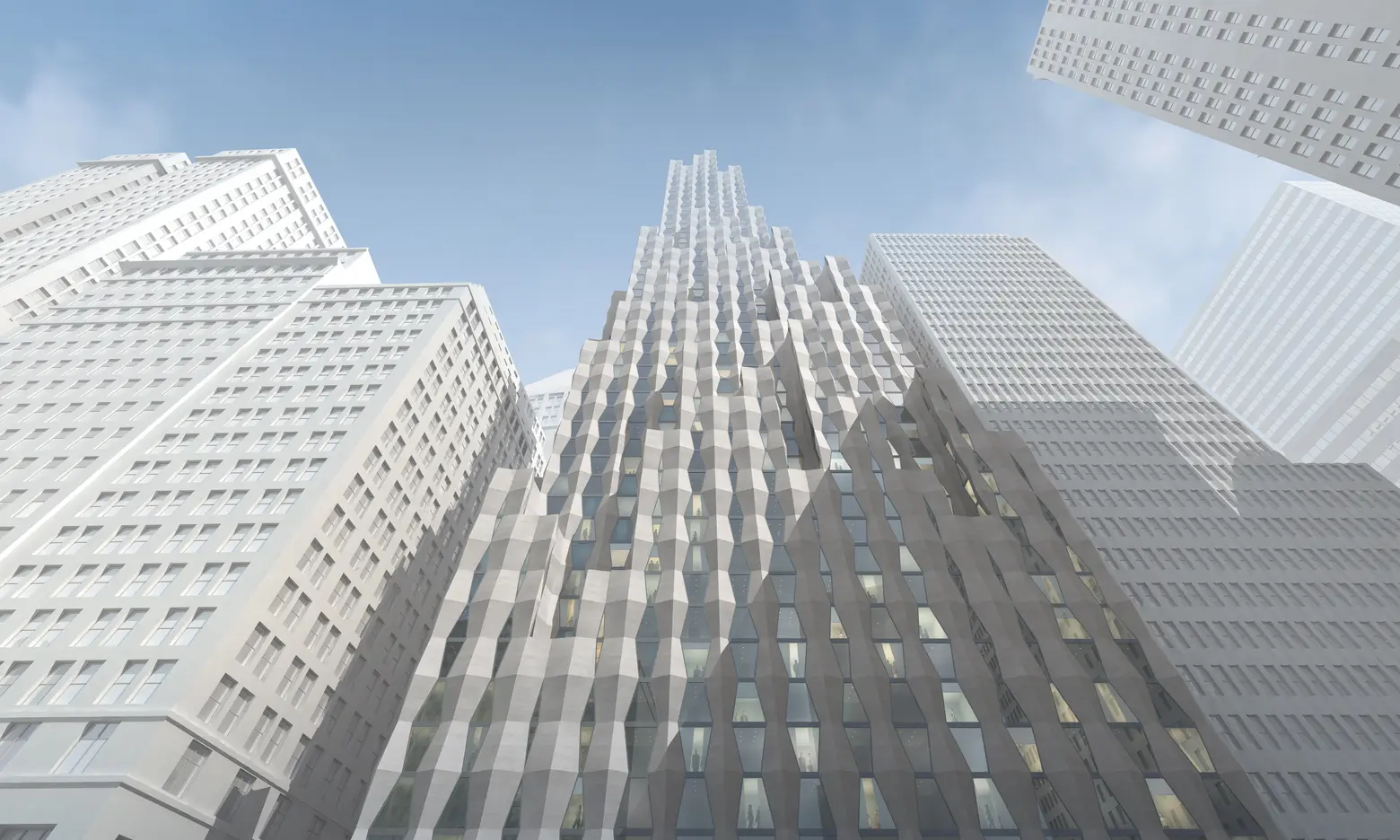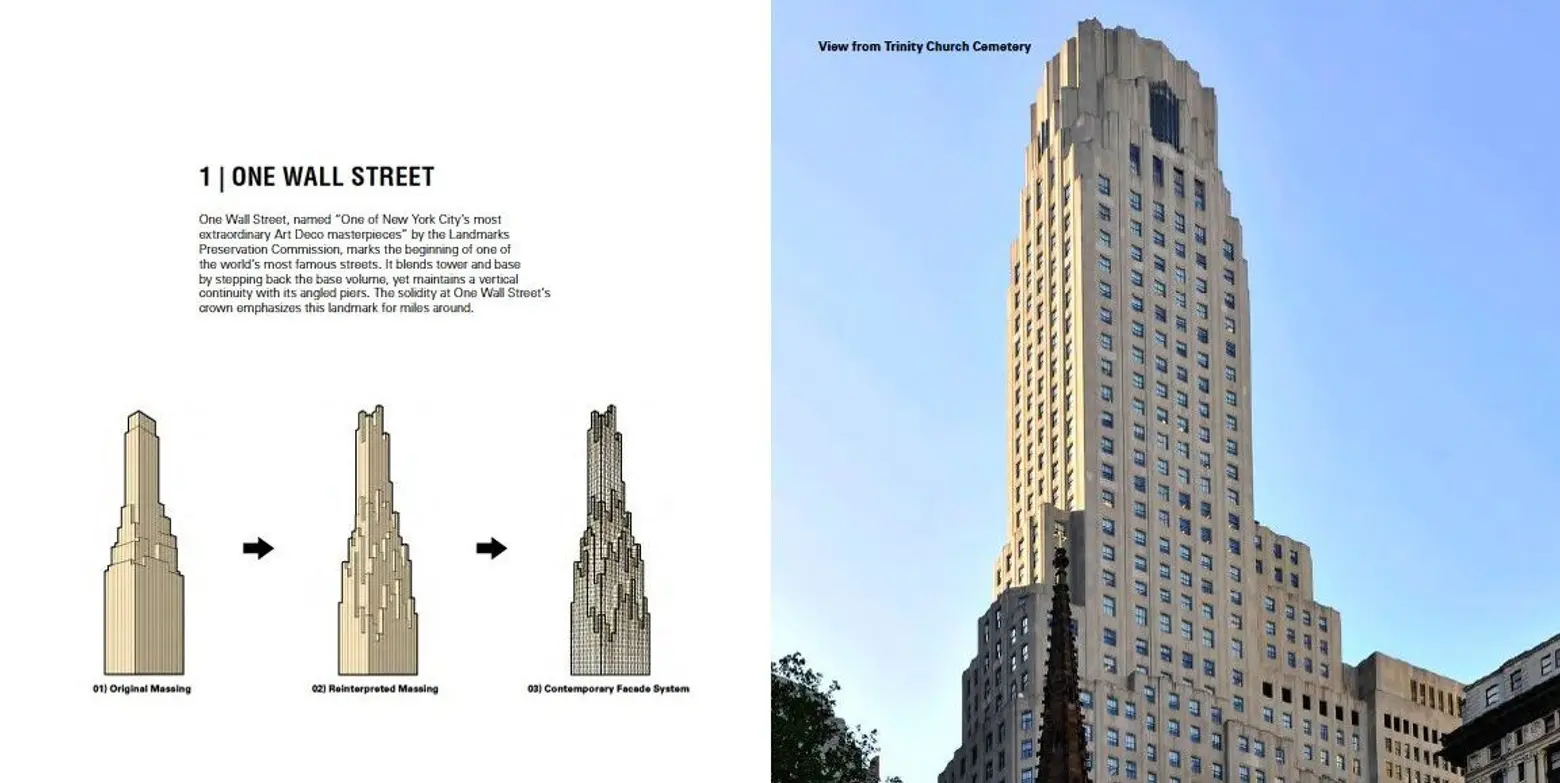 One Wall Street, called an "extraordinary Art Deco masterpiece" by the Landmarks Preservation Commission, blends its tower and base while maintaining a vertical continuity with angled piers. HWKN's redesign shifts the setback in the building's massing, allowing them to blur the distinction between the base and its tower. This creates a unified composition. The redesign also increases the density of the limestone towards the top of each shifting section as it rises, forming an iconic crown.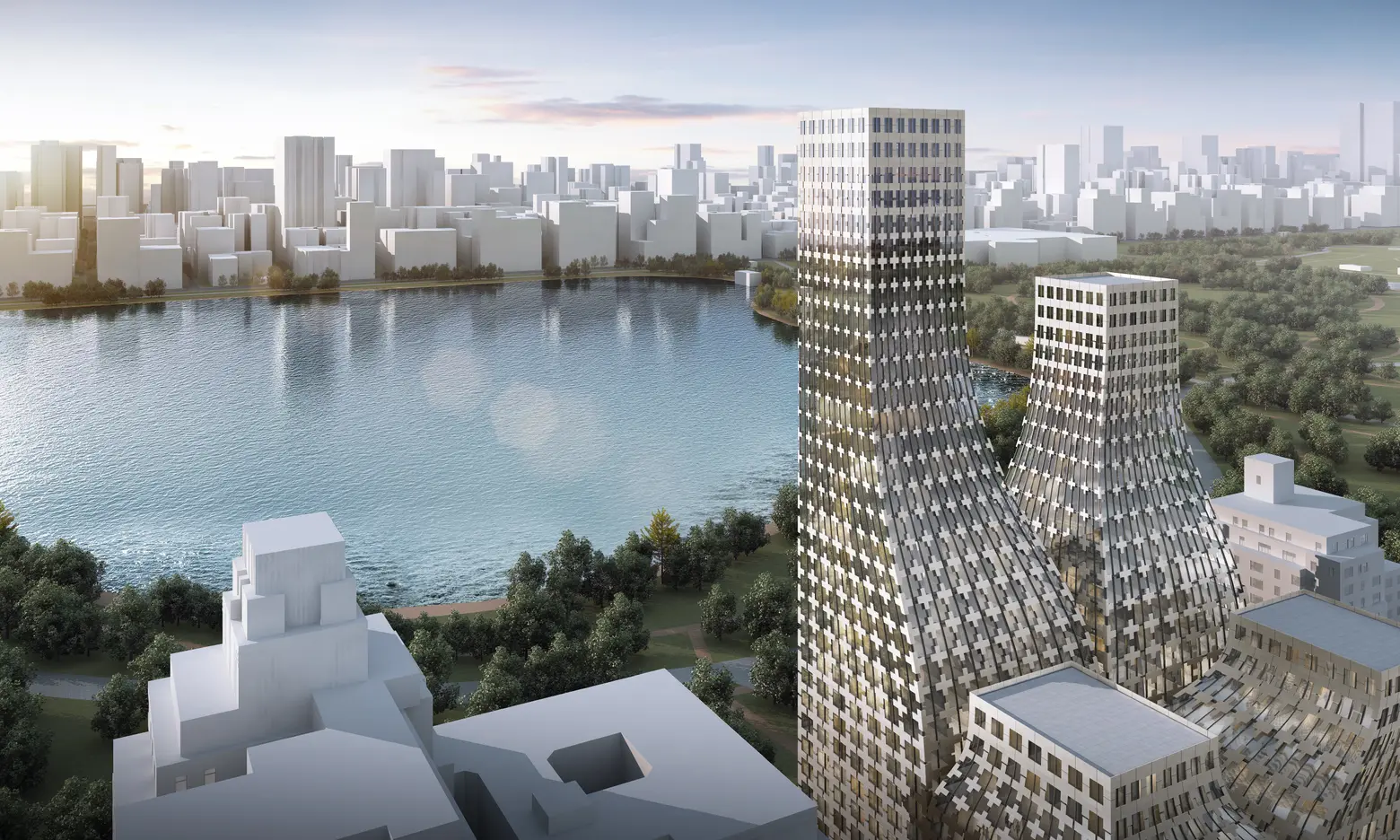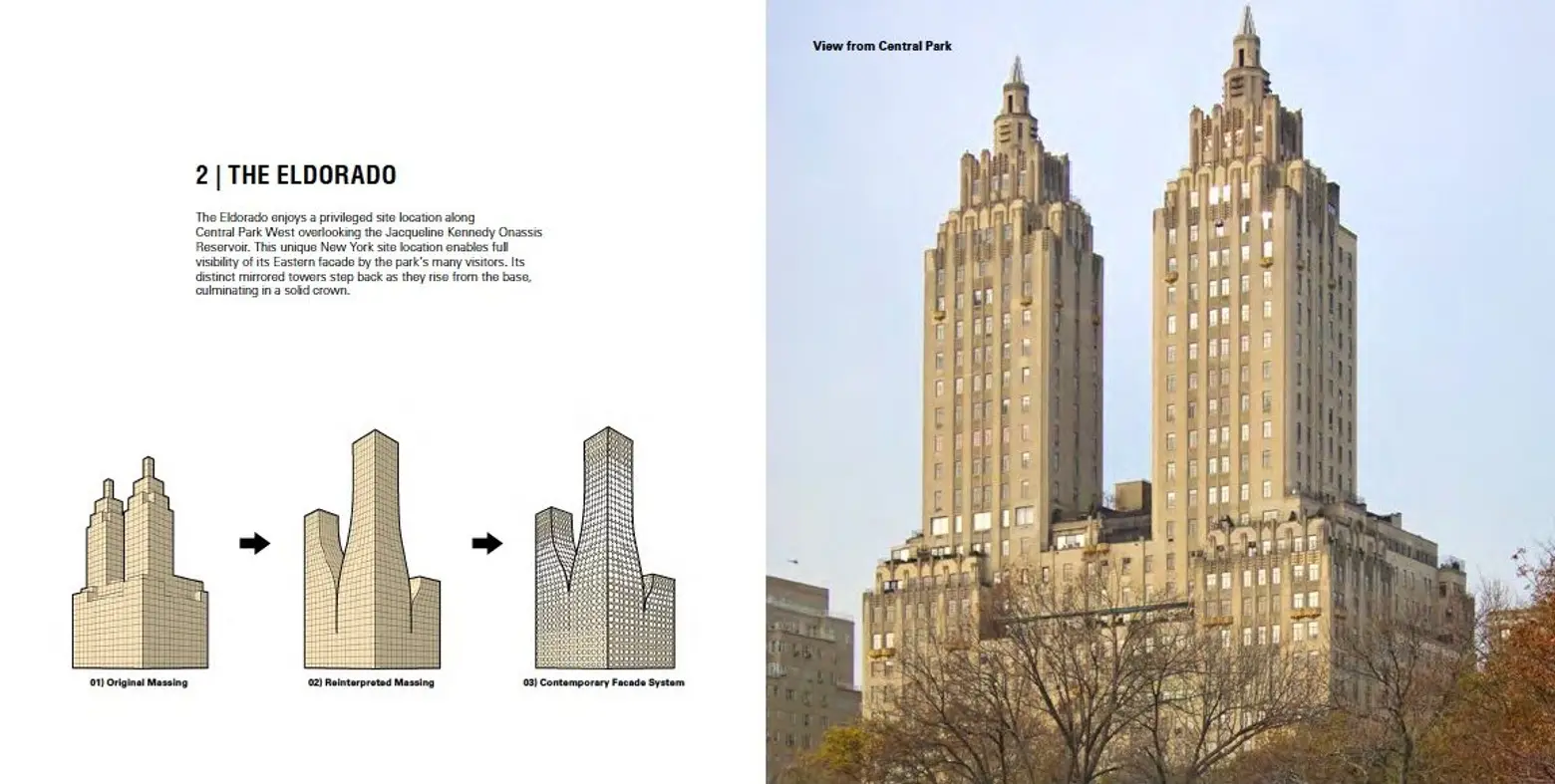 Another building at the focus of the firm's research is The Eldorado located in Central Park West and overlooking the Jacqueline Kennedy Onassis Reservoir. The building has distinctly mirrored towers that step back as they rise from the base into its crown. Hollwich Kushner's redesign integrates base and tower into a single volume and creates a curtain wall facade system to maximize openness as the building rises.
The purpose of Hollich Kushner's research project is to explore the essence and icons of New York City, as well as understanding what contemporary design has lost along the way. Moving this research forward, the firm plans on using the project elsewhere and continue exploring this history of a building in order to inform new construction for the future.
RELATED:
All renderings courtesy of Hollwich Kushner