Flashback: See Five Famous New York City Buildings and Bridges Under Construction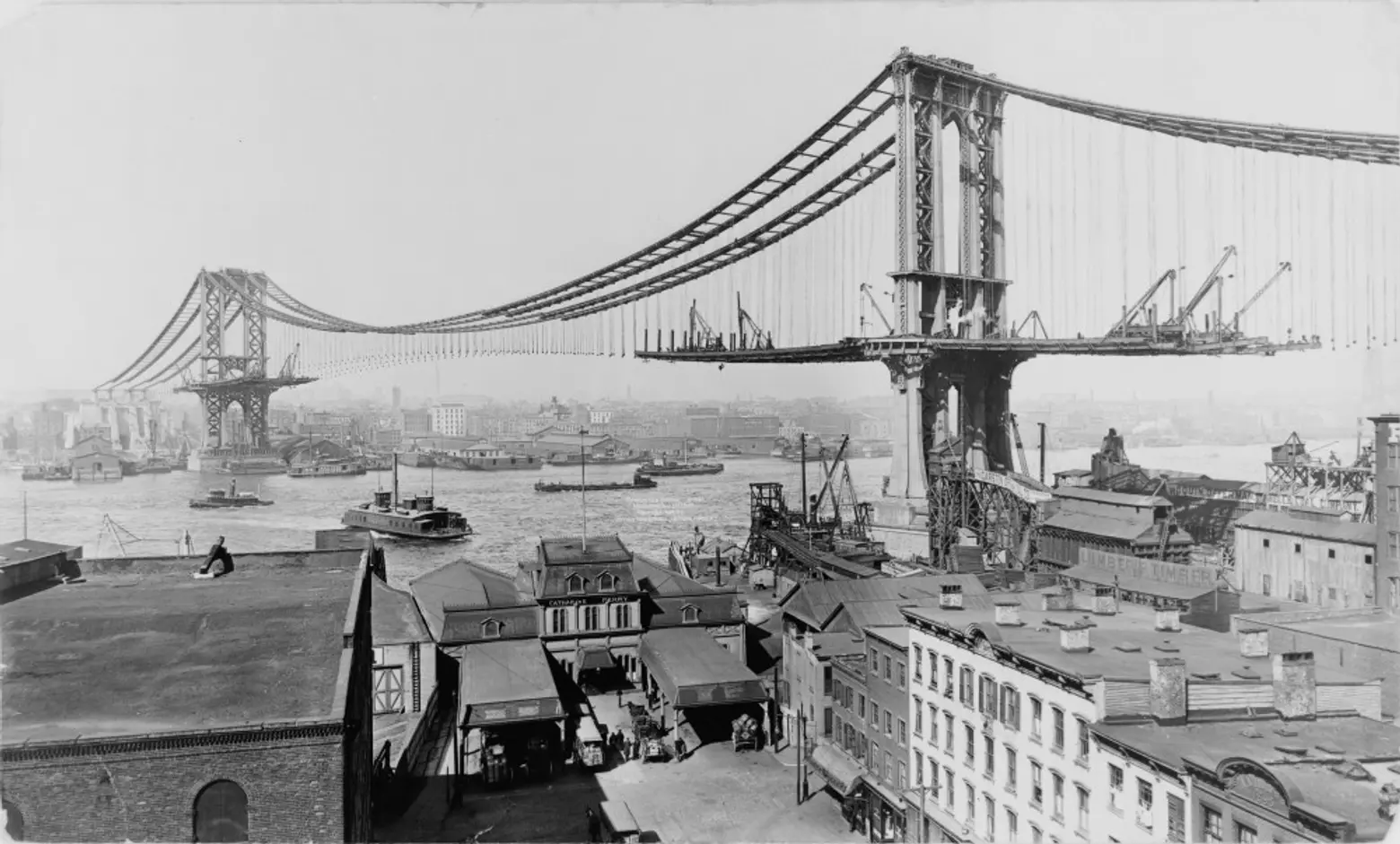 As the Freedom Tower is being completed, New Yorkers are losing a once-in-a-lifetime photo opportunity: The chance to snap pictures of a landmark while it is still being built. It is incredible to imagine getting to see a half-built Empire State Building, or a mess of wires that will soon be the Manhattan Bridge, or an excavated hole in the ground where Rockefeller Center will soon be placed. With old photos, we can see what these buildings looked like before they were finished, and what New York looked like before its landmarks were in place.
Brooklyn Bridge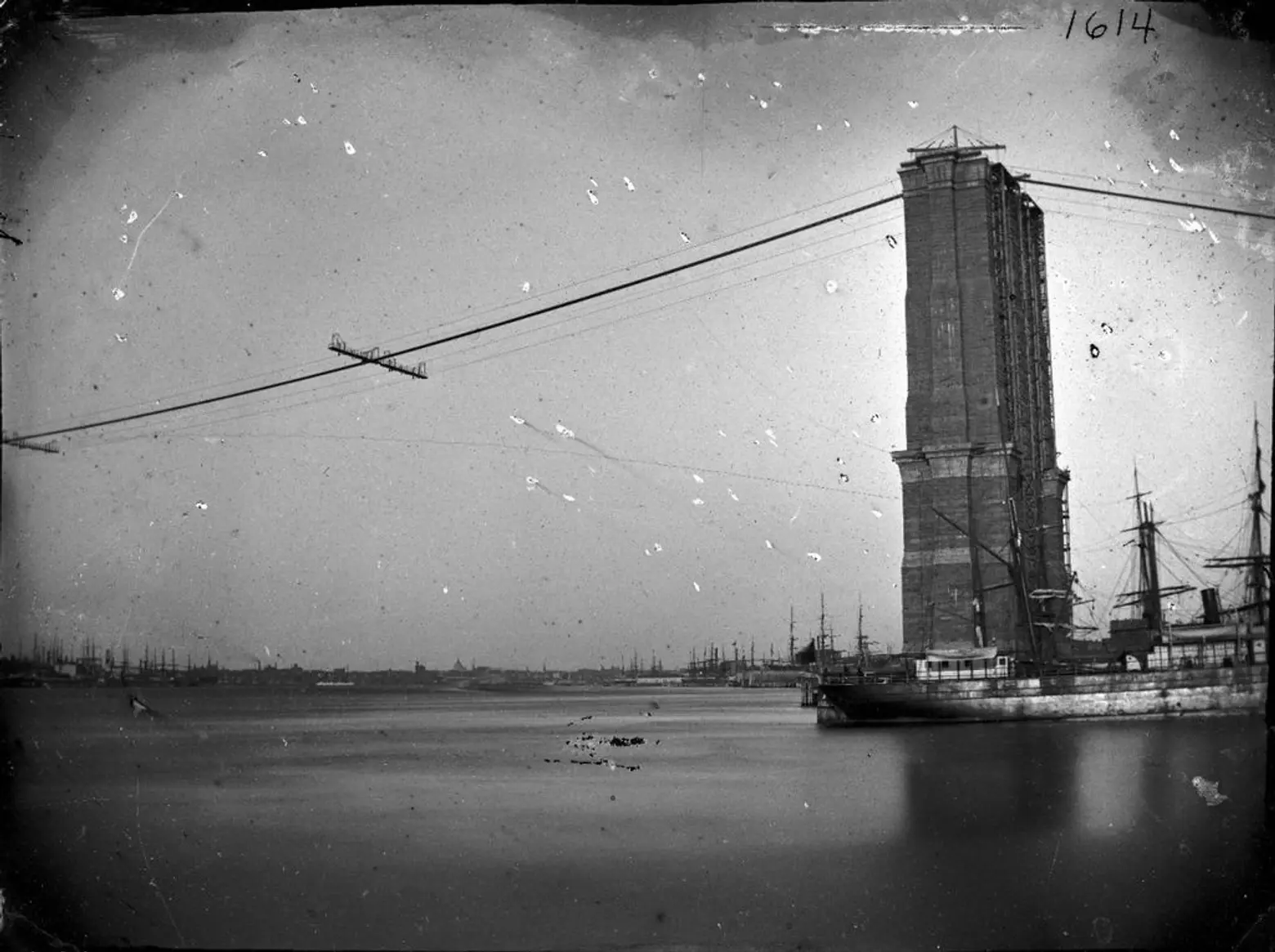 A 19th-century photo of the Brooklyn Bridge under construction. Image © Wikimedia Commons
The Brooklyn Bridge was completed and opened for traffic on May 24th, 1883. Not "car" traffic of course, but rail traffic, pedestrian traffic, bicycles and horse-drawn carriages. This photo from some time in the 1870s shows the supports and suspension wires in place with no actual bridge built yet to hold up. Rows of ship masts surround the bridge that's not yet a bridge, which people were still calling the "East River Bridge" or "New York and Brooklyn Bridge" at the time.
***
Empire State Building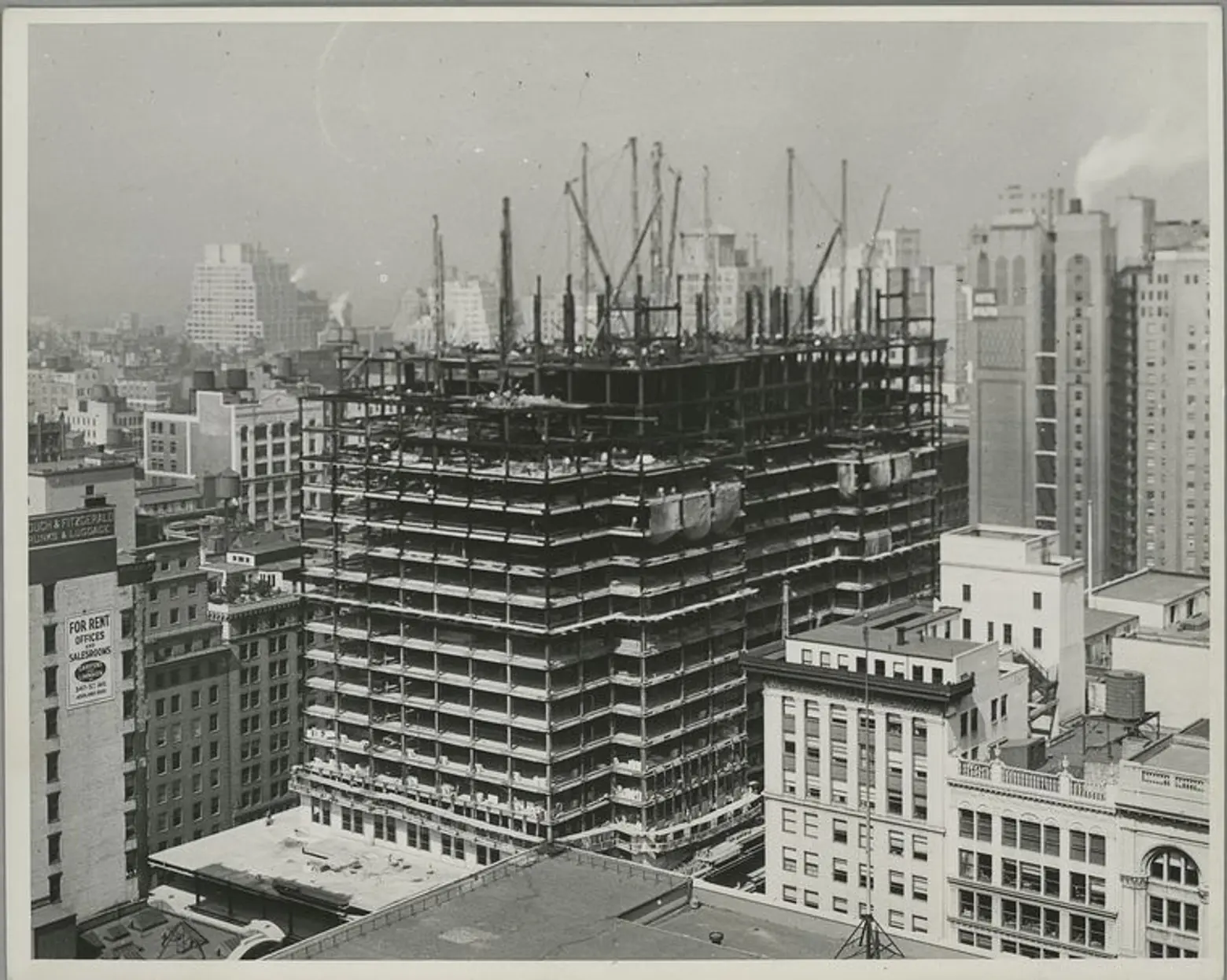 This photo from 1931 shows the Empire State Building when it was only about 16 stories tall. Image © NYPL Digital Gallery
It's hard to imagine New York without its single most famous building, but these two photos show just that. The photo above shows the Empire State Building when it was just a 16-floor skeleton of a building, surrounded by a skyline of towers that will be dwarfed in size before the year is over.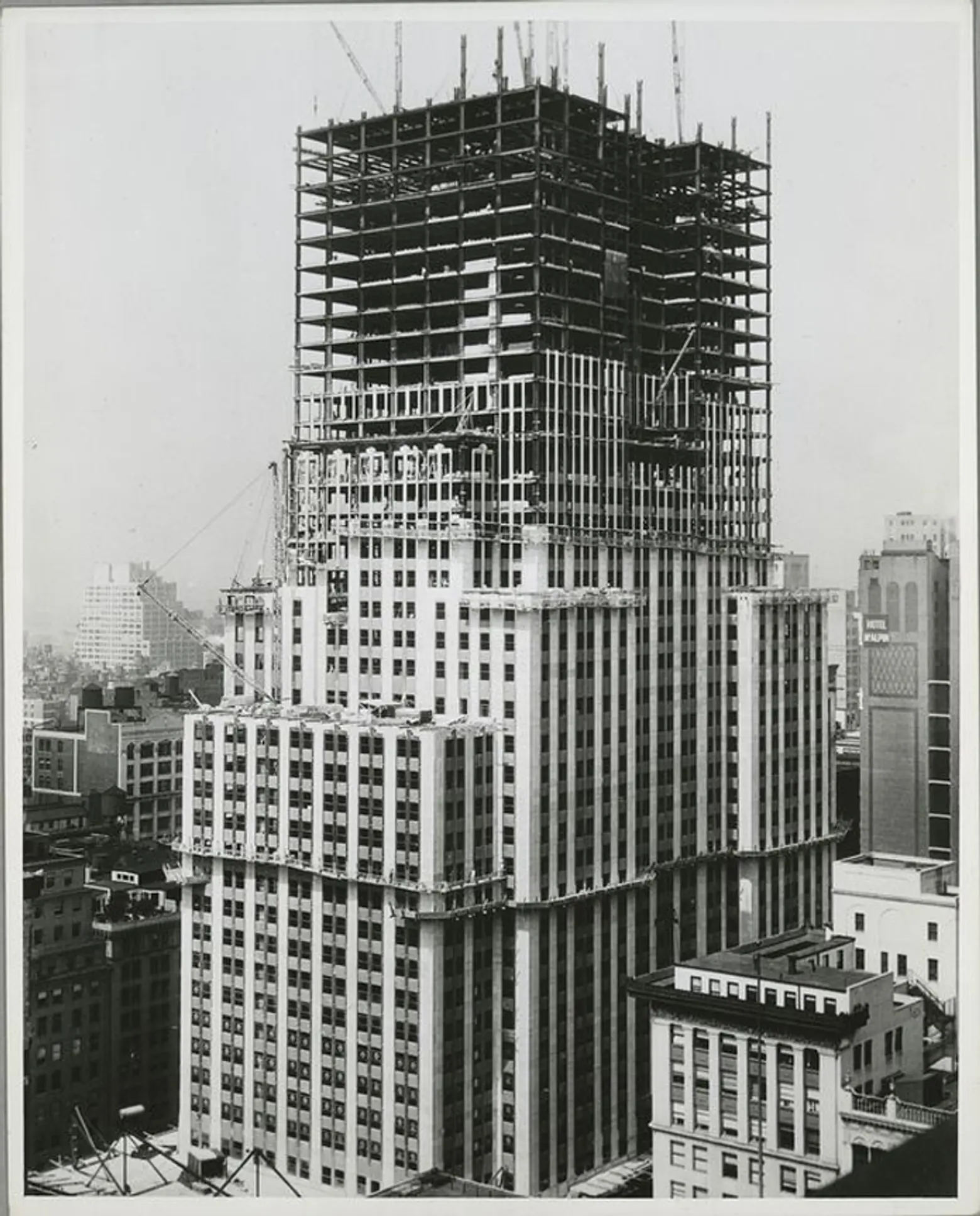 This is another photo from the same year, showing a somewhat more recognizable Empire State Building under construction. Image © NYPL Digital Gallery
It's almost hard to imagine that this photo is even from the same angle, because the surrounding buildings are already made tiny by comparison to just the base of the Empire State building, which now looks a little more like itself.
***
Rockefeller Center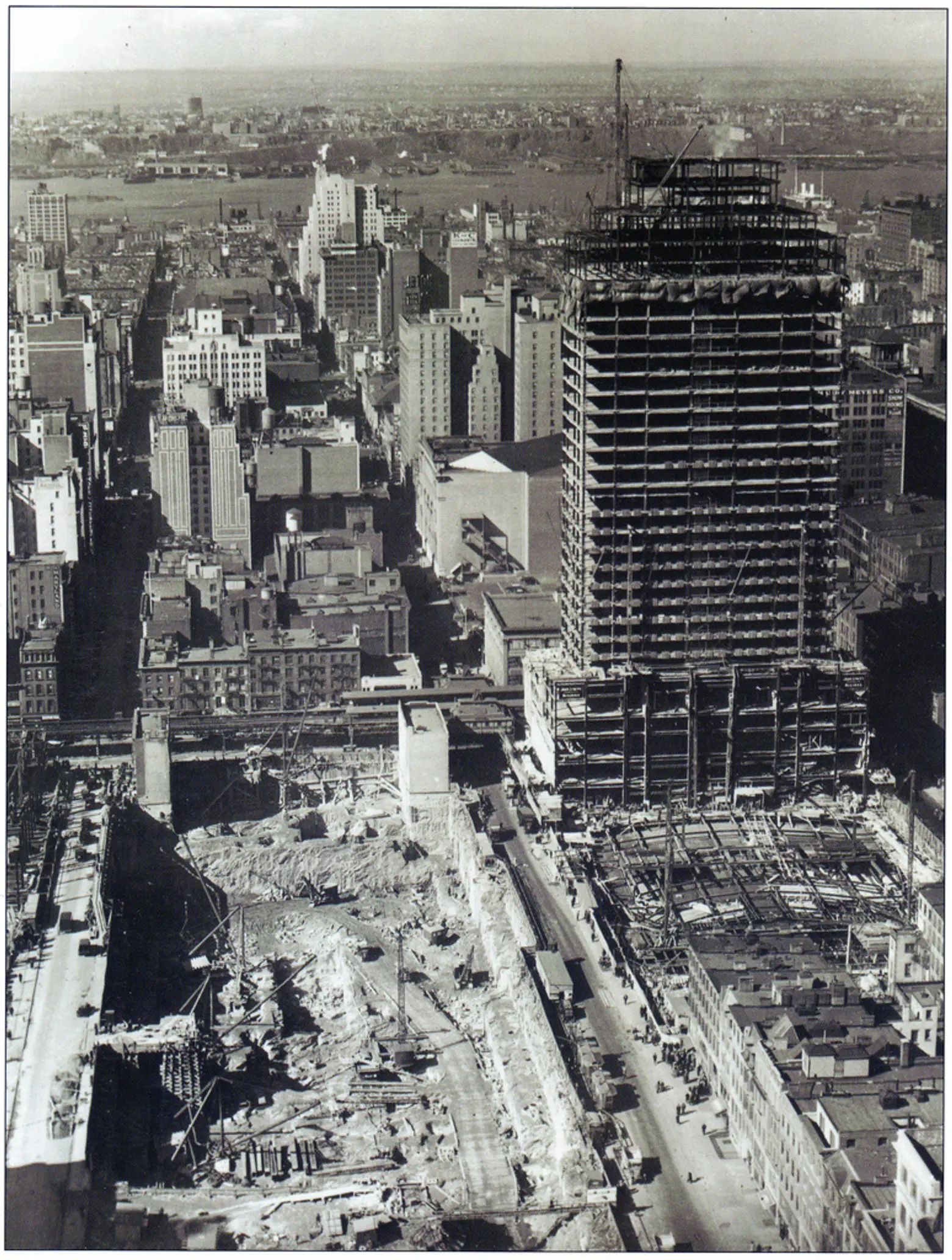 Here is what Rockefeller Center looked like in December 1931, as Radio City Music Hall was being built and the ground was being excavated for the RCA Building. Image © Wired New York
It's incredible to see how much space had to be cleared to start work on Rockefeller Center, 22 whole acres of Manhattan cleared for construction in the photo above from 1931.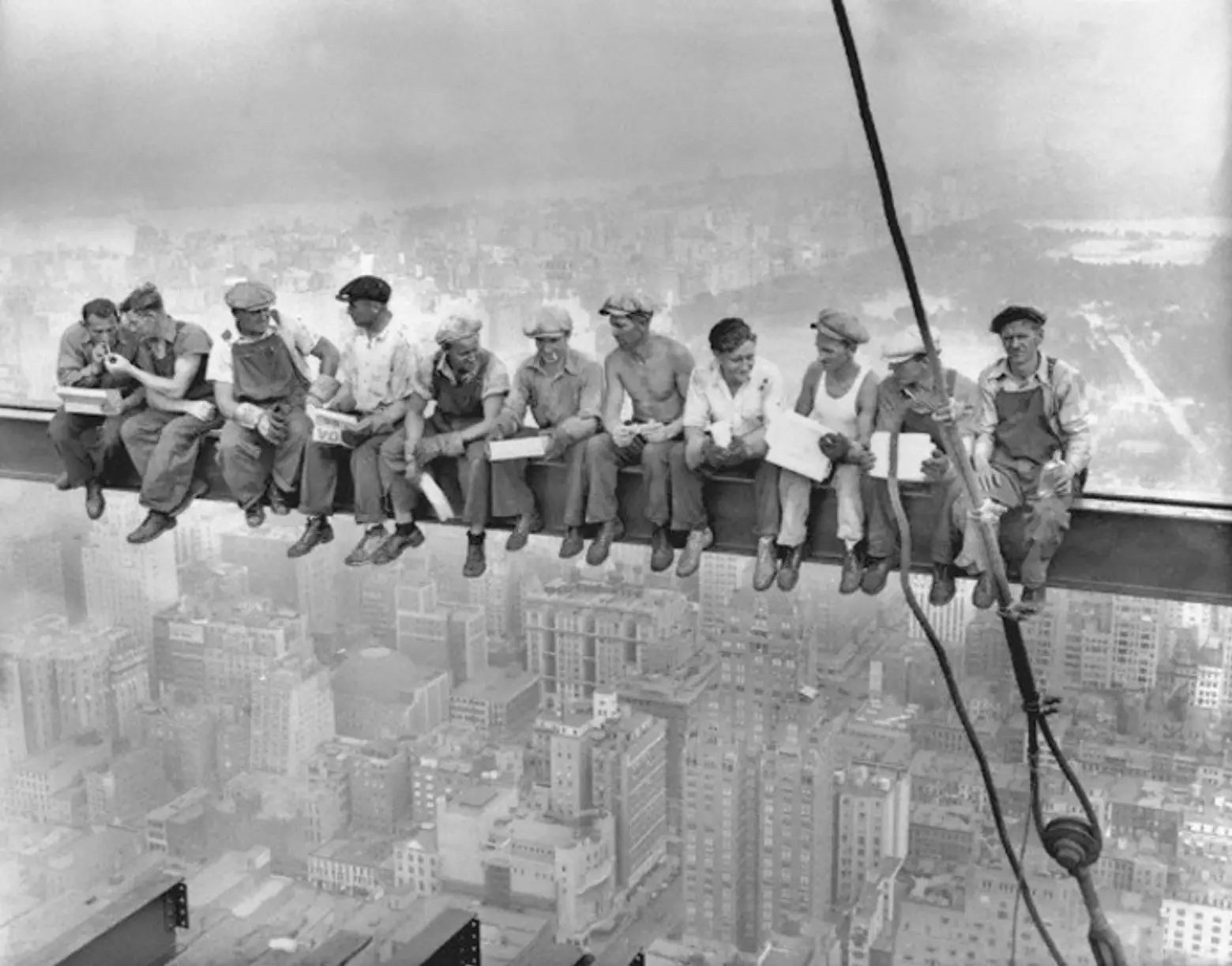 This famous photo, "Lunch Atop a Skyscraper," was taken during construction of the RCA Building at Rockefeller Center in 1932. Image © Bettman Archive
The Rockefeller Center may not be as iconic as a few other New York City structures, but its construction did produce the most iconic photo. Taken by Charles C. Ebbets in 1932, "Lunch atop a Skyscraper" or "New York Construction Workers Lunching on a Crossbeam" shows eleven men hovering over the RCA Building, now known as the GE Building or 30 Rock.
***
Manhattan Bridge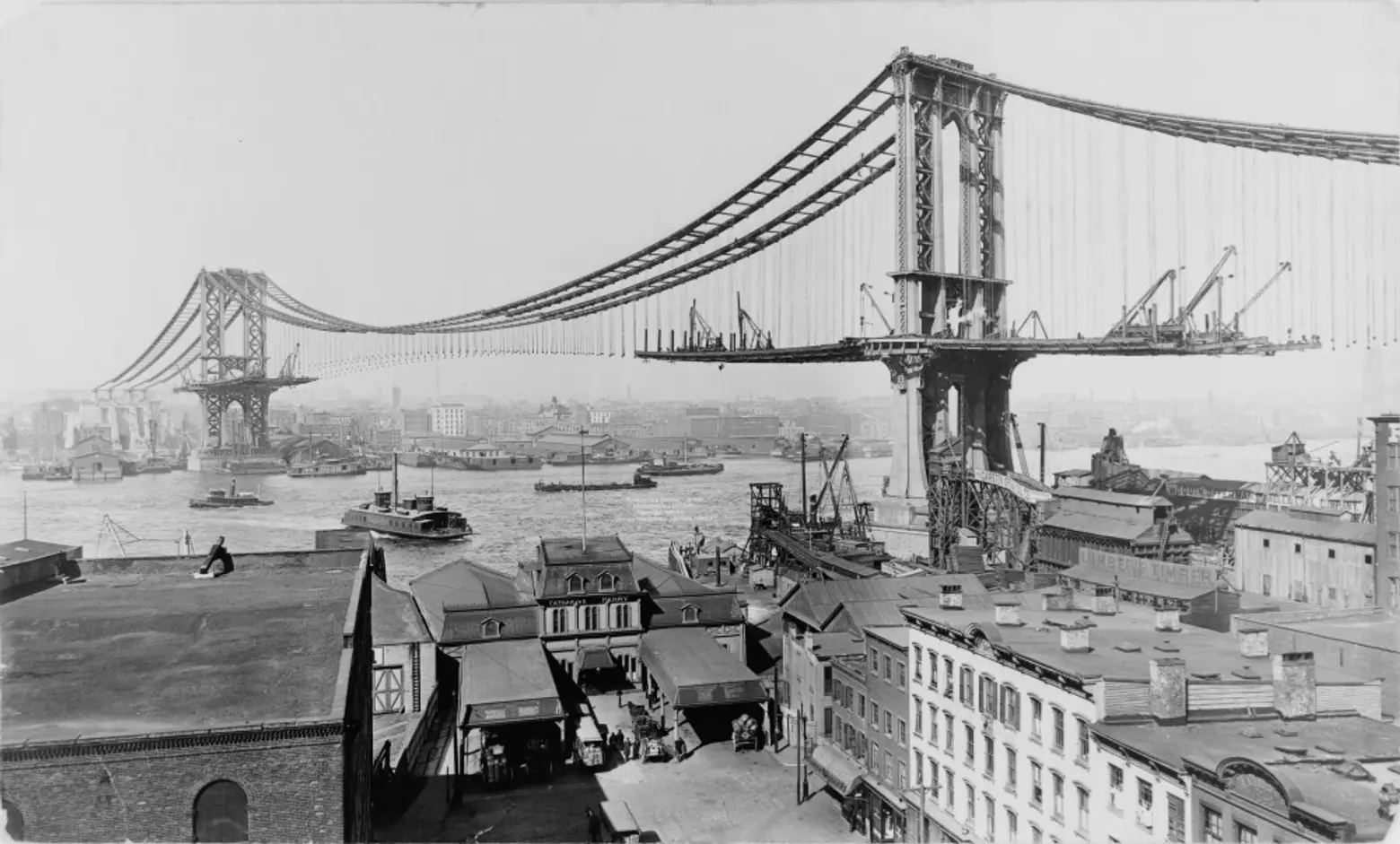 This photo from 1909 shows the Manhattan Bridge under construction. Image © Wikimedia Commons
This 1909 photo of the Manhattan Bridge shows is a little further along than the Brooklyn Bridge photo, and in just a few decades, the city looks very different. The ships in the harbor don't have wooden masts, the bridge supports are made of steel (not just the wires), and you can even spot a few motor cars on the street.
***
Chrysler Building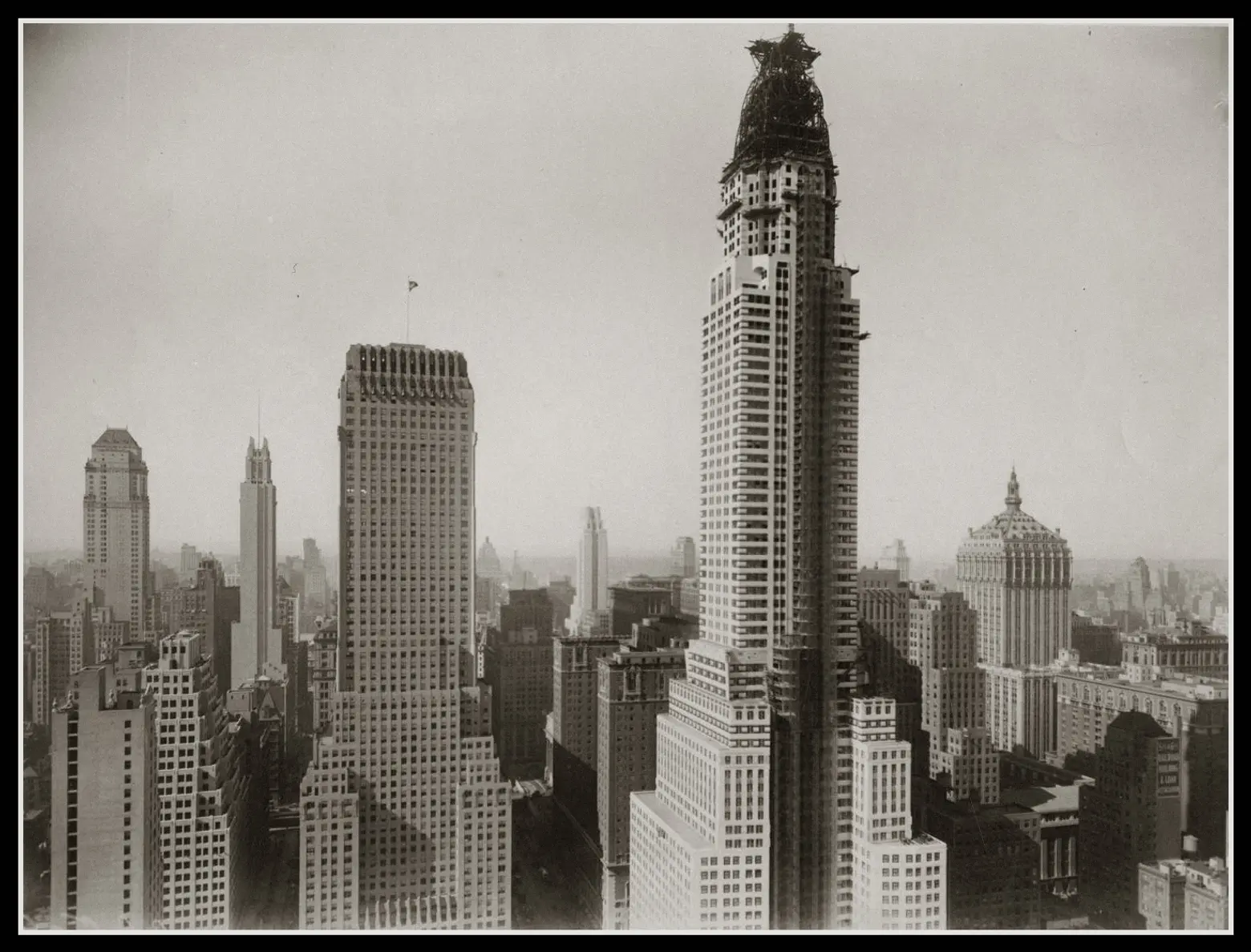 This beautiful photo shows an almost-complete Chrysler Building. Image © Wired New York
The Chrysler Building is the real architectural beauty of the bunch in New York, but what did it look like without its trademark spire? Upon its completion, the Chrysler Building became the tallest structure in the world, but the Empire State Building would surpass it the very next year. The shadows across all the buildings of Manhattan in the photo above are truly striking.