Huge new LEGO flagship opens at Rockefeller Center
All photos of the LEGO Store, 5th Avenue by Cindy Ord/Getty Images unless otherwise noted
A LEGO flagship store opened in Midtown this week with new hands-on experiences and New York City-inspired builds. Located at 630 Fifth Avenue within the Rockefeller Center complex, the store measures more than 7,100 square feet across two levels. The new shop celebrates the Big Apple with a classic yellow taxi cab, skyscrapers like the Empire State Building, and the lights and billboards of Times Square and Broadway theaters, all made of LEGO bricks.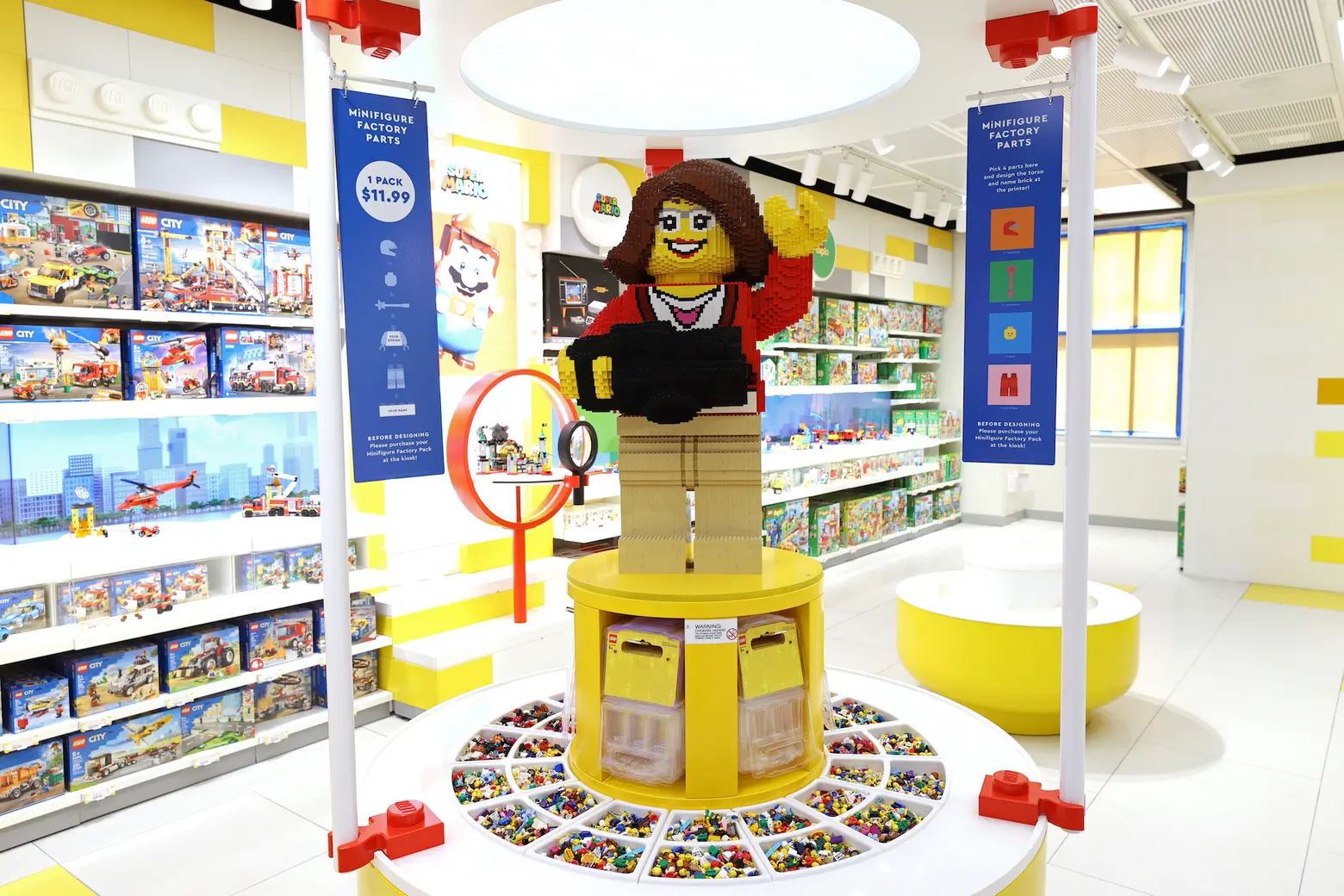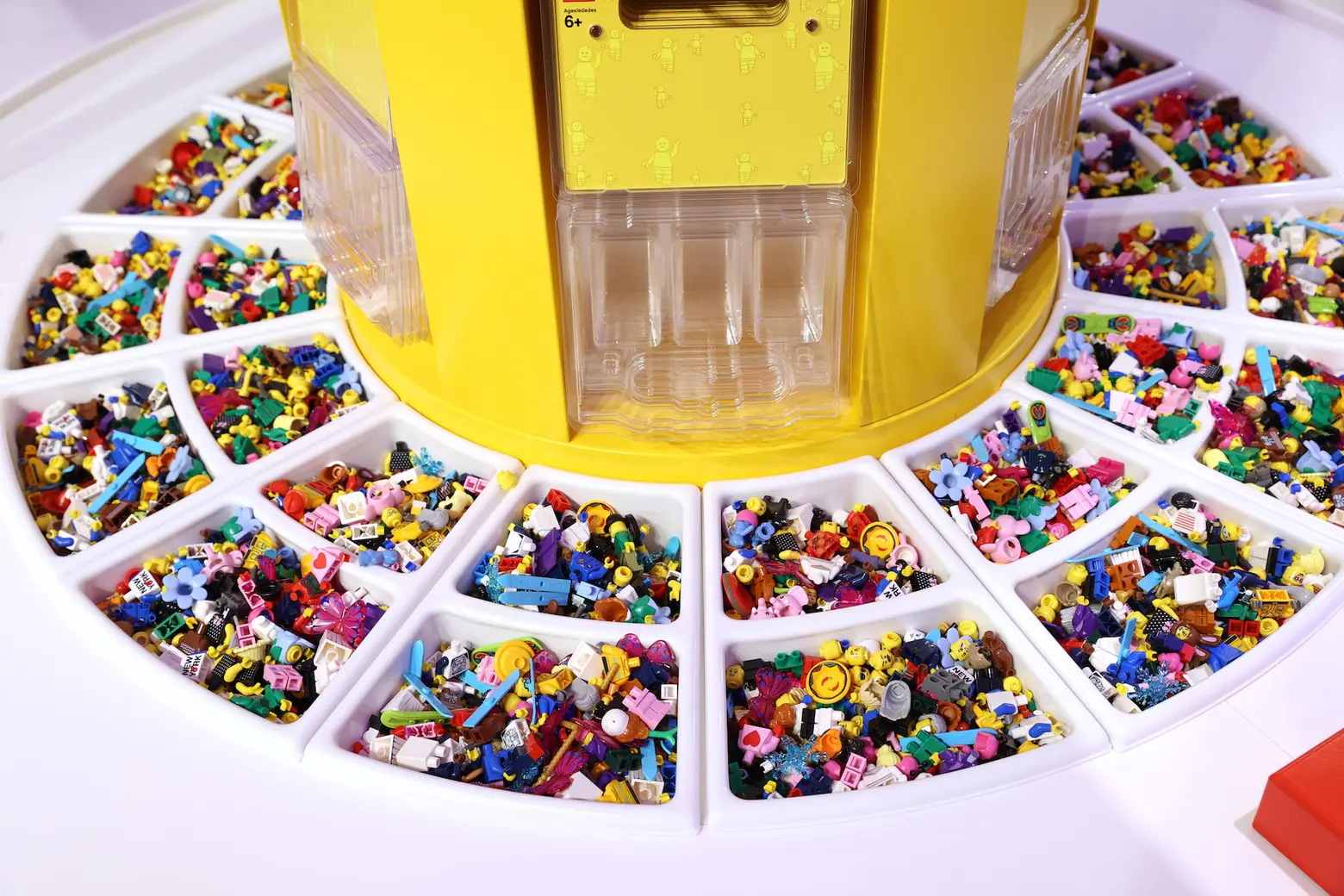 The new Rockefeller store is the first to feature a new retail format with more interactive experiences for visitors. The LEGO Group spent two years developing this immersive retail concept, which involves lots of personalized experiences and hands-on opportunities to play.
"For a number of years we've seen the trend towards people visiting stores for high-quality, entertaining brand experiences," Colette Burke, the chief commercial officer at LEGO Group, said in a press release.  "Over the past year our fans have missed personal and tactile interactions with the brand and we can't wait to welcome them back."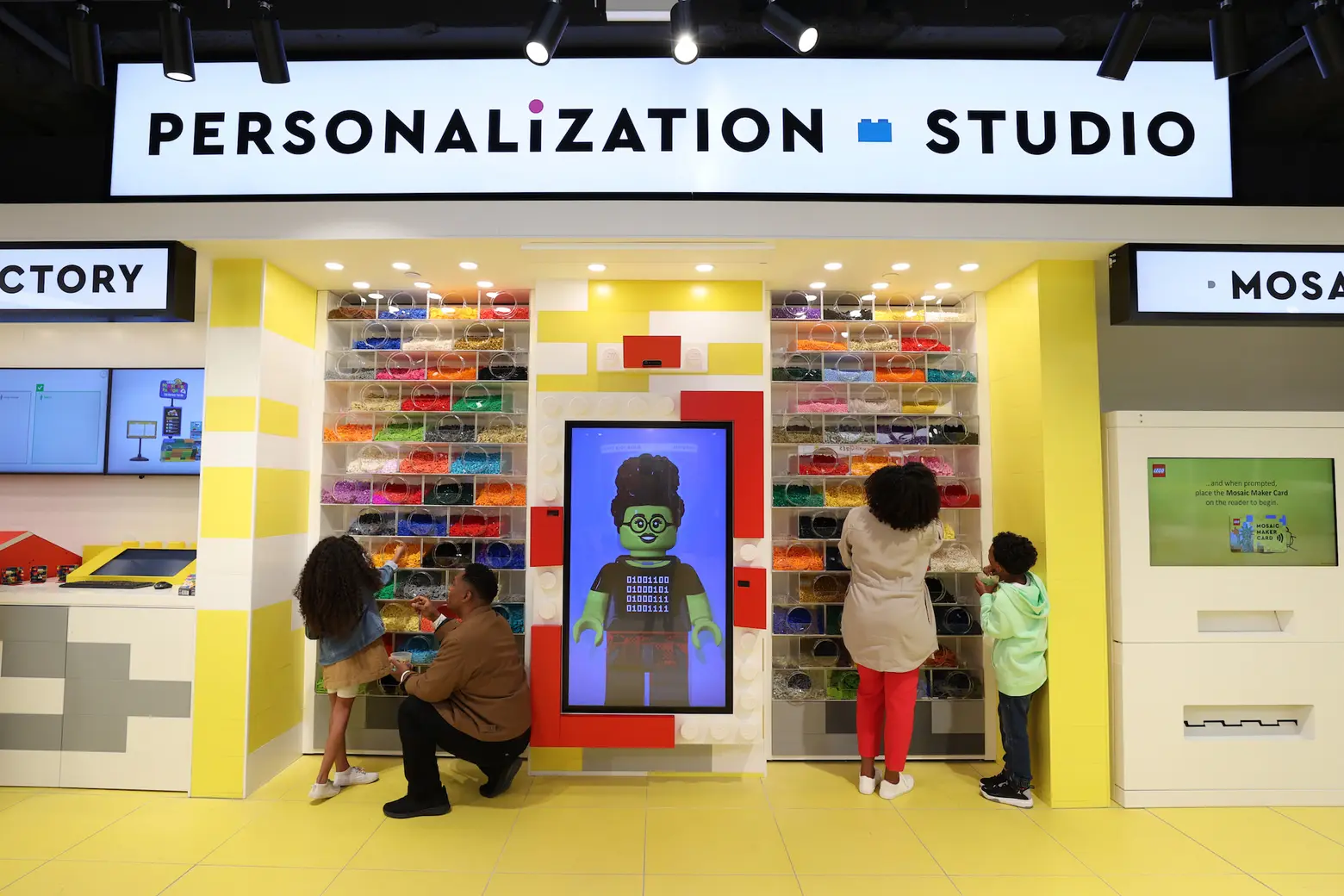 New experiences debuting at the Fifth Avenue shop include the Brick Lab, a virtual experience that brings the "walls, floors, and ceilings to life," the Tree of Discovery, a massive tree in the center of the store made of 880,000 LEGO pieces, and the Storytelling Table, designed for adult fans to get a peek into the development process of their favorite LEGO sets.
Another brand new section of the store is the Personalization Studio, which lets shoppers create and even buy their own creations.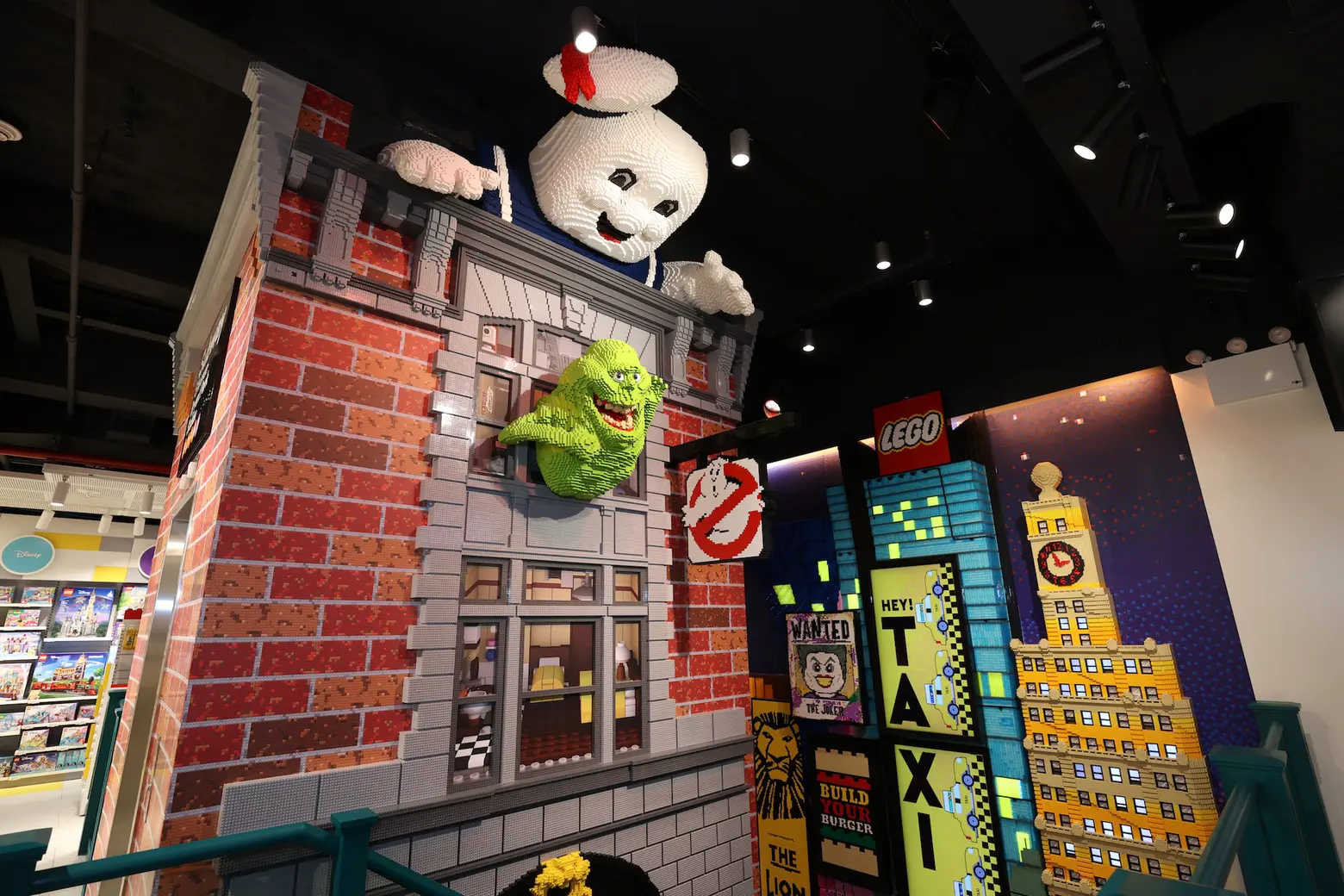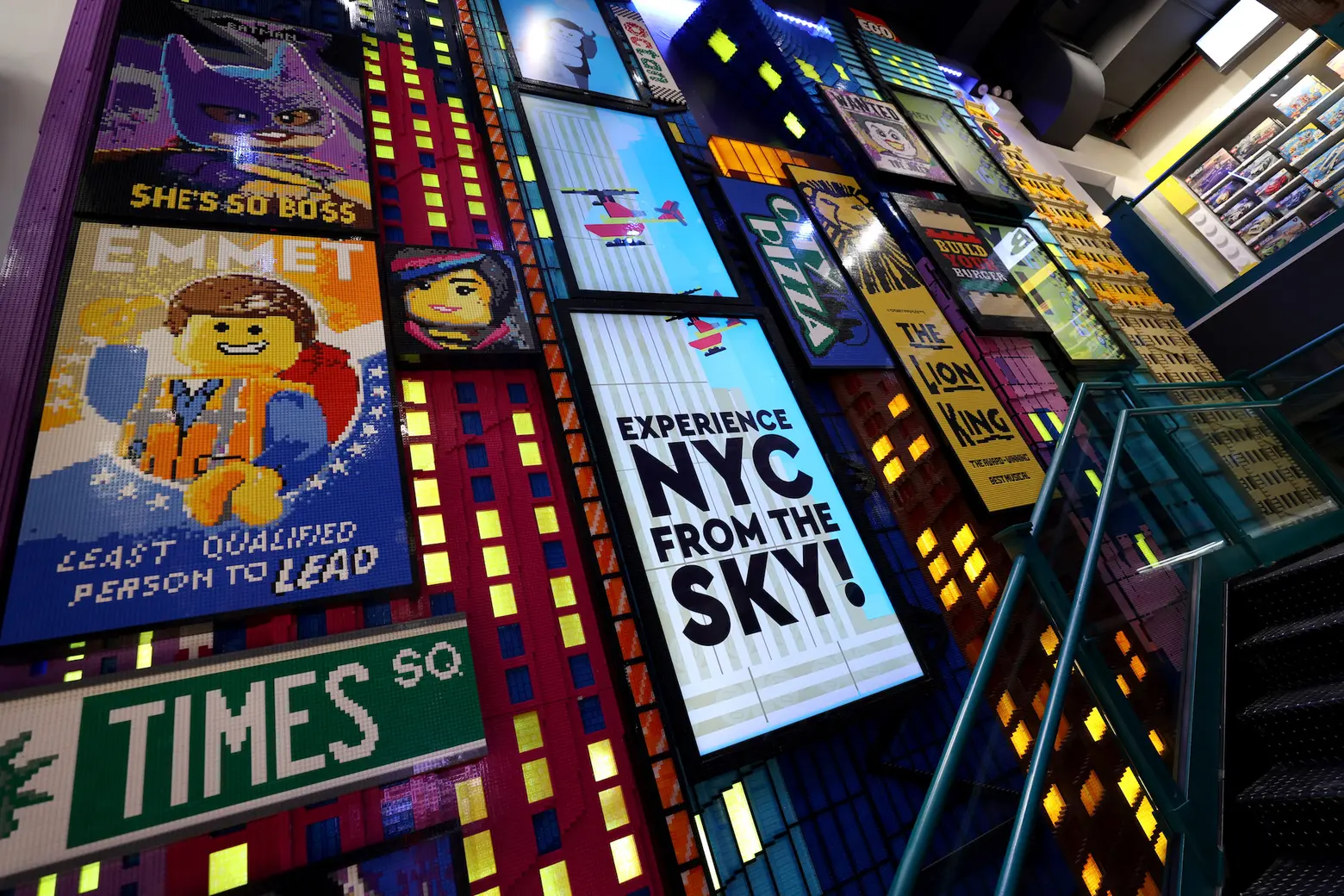 For New Yorkers, the 3D LEGO models of iconic New York City scenes and characters will be a definite highlight. In addition to the yellow cab and skyline creations, shoppers can interact with the Ghostbuster crew and Marvel superheroes like Thor, Spiderman, Hulk, and Captain America.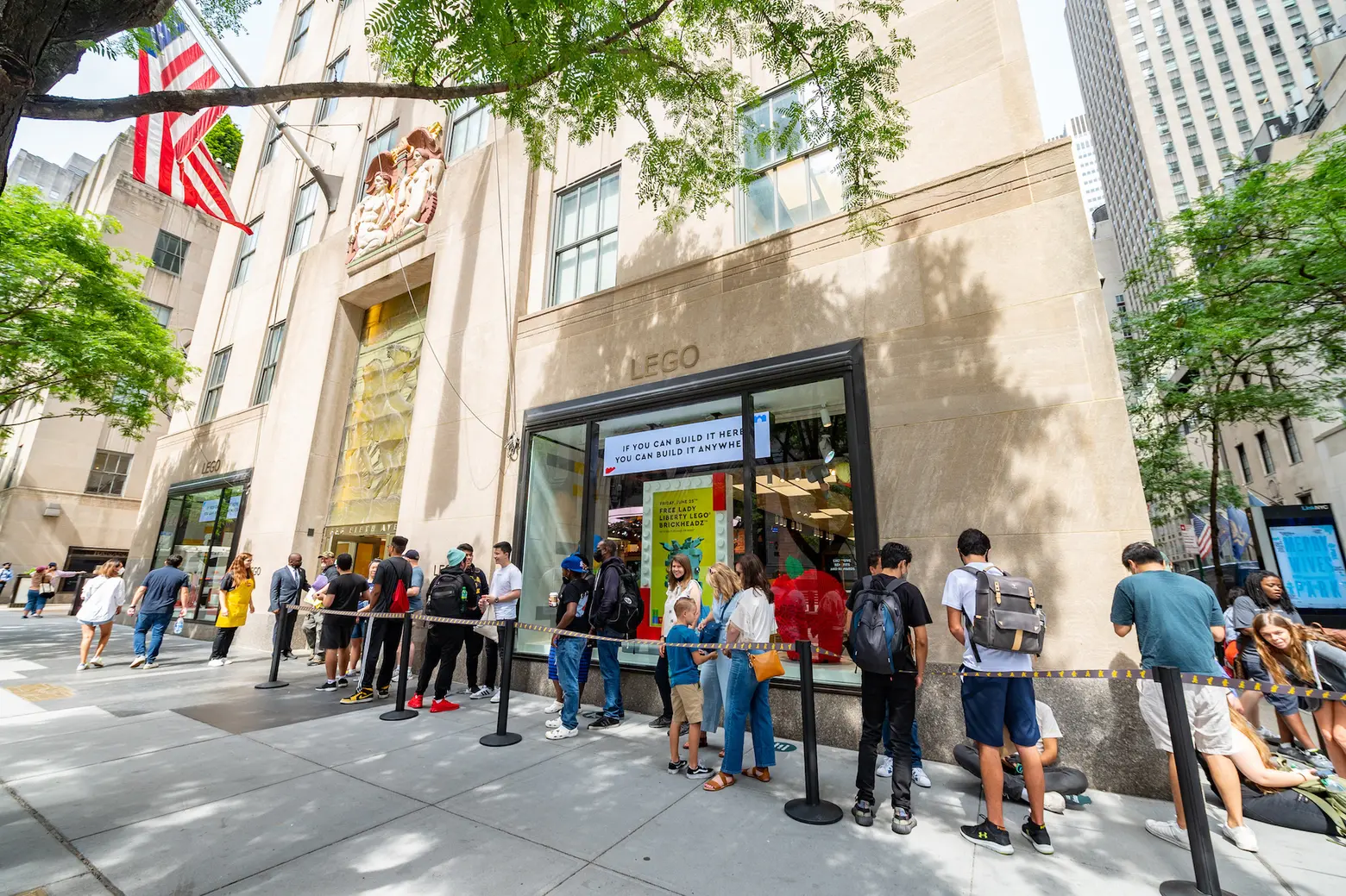 Customers line up for the opening of the new Lego flagship store at Rockefeller Center, Friday, June 25, 2021, in New York. (Diane Bondareff/AP Images for Tishman Speyer)
To celebrate the store's grand opening last week, LEGO and Rockefeller Center teamed up to create a LEGO scavenger hunt. Use this map (which can also be picked up from the front desk of 30 Rockefeller Plaza) to find 12 LEGO figurines hidden across the Midtown campus. The scavenger hunt will run through July 5.
The store is open every day from 11 a.m. to 6 p.m. Book in-store experiences here.
RELATED: 
All photos by Cindy Ord/Getty Images, courtesy of LEGO