Experience a 10-course 'drive-thru' tasting menu from some of NYC's best restaurants next month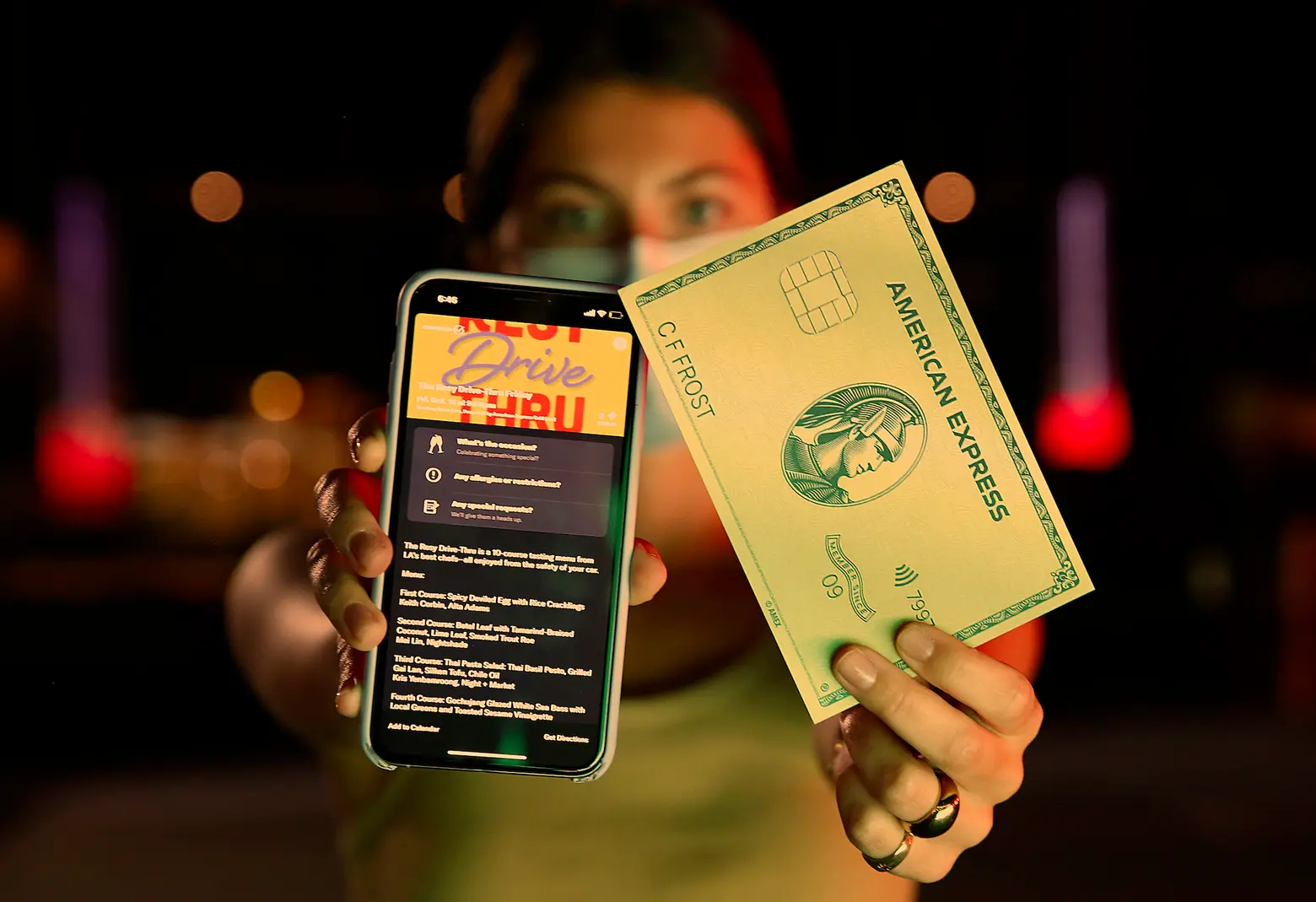 All images courtesy of American Express
Some of New York City's most popular restaurants have partnered with Resy and American Express Gold for an exclusive two-night drive-through dining event in Brooklyn, no car required. Hosted at Greenpoint's Skyline Drive-in, the "Resy Drive-Thru New York" event includes a 10-course tasting menu from 10 hard-to-book NYC restaurants, like Bonnie's in Williamsburg and Crown Shy at city landmark 70 Pine Street. Guests will be chauffeured via golf cart through a "labyrinth of restaurants and entertainment built on the Brooklyn waterfront." The event takes place on September 16 and 17; tickets go on sale for the general public on August 17.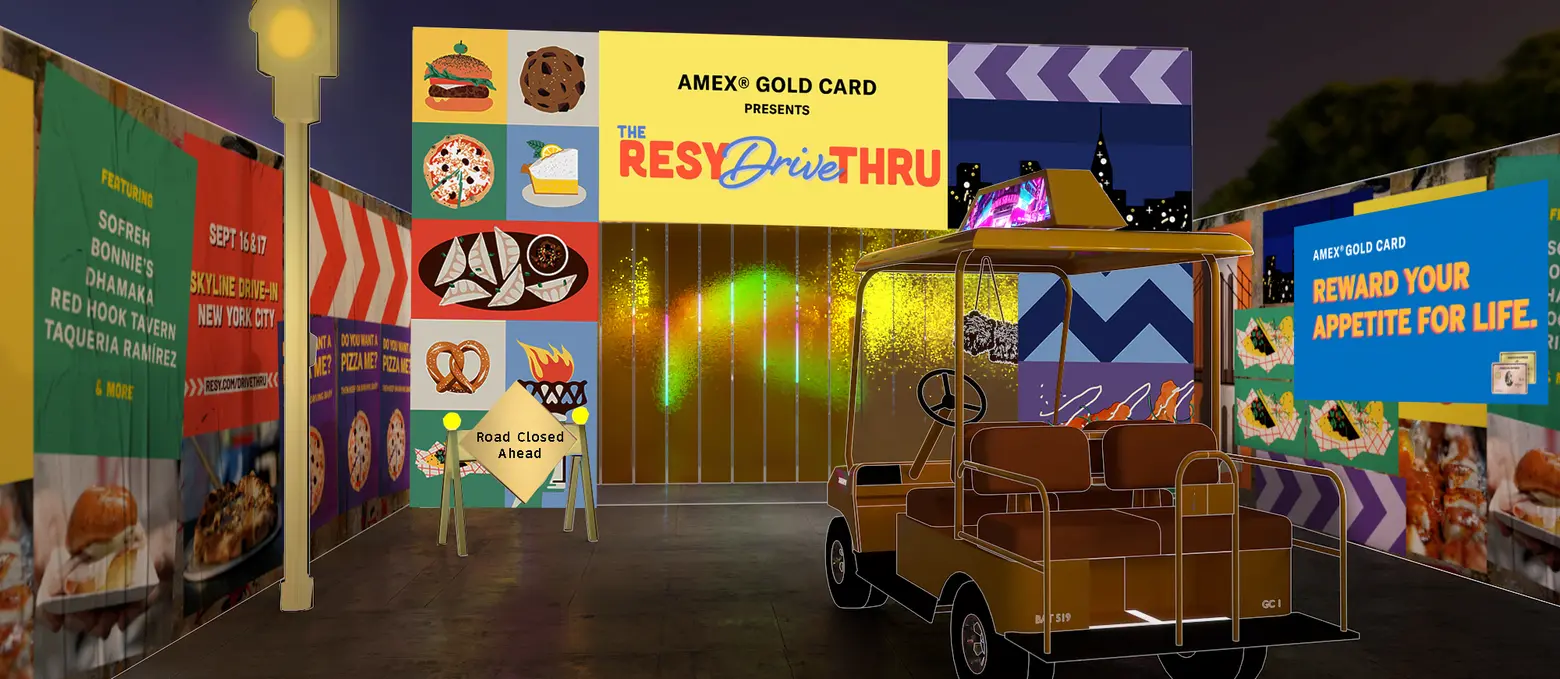 "We're excited to partner with Resy and our dining partners to bring some of NYC's best restaurants together under one roof for two nights only," Shibli Juneja, vice president of US Consumer Premium Products at American Express, stated in an official press release.
"This one-of-a-kind culinary experience in one of the most diverse dining destinations in the world is just one way American Express and Resy bring Gold Card Members closer to what they love most – food."
A product of the pandemic, the event, which has taken place in Miami and Los Angeles, provides guests with a safe and easy way to enjoy a city's culinary offerings.
The event's participating restaurants offer a diverse selection of cuisines, including Indian, Cantonese, Persian, Mexican, Middle Eastern, Soul, Italian, American, and more.
Here is a list of the participating restaurants:
Guests are chauffeured in golf carts that will take them through restaurant and entertainment stands scattered throughout the facility. The golf carts will stop at a bodega, subway station, and more, before ending up at a DJ'd block party.
Tickets cost $110 per person and go up for sale to the general public on August 17 at 10 a.m.
American Express Gold Members will have exclusive access to tickets during a 48-hour pre-sale period starting on August 15 at 10 a.m. Members will get extra on-site perks, including an additional course of pizza from Jersey City's Razza, bagels and cream cheese courtesy of H&H Bagels, and two complimentary drink tickets for use at the block party.
RELATED: