Map: Where to watch the Macy's fireworks this July 4th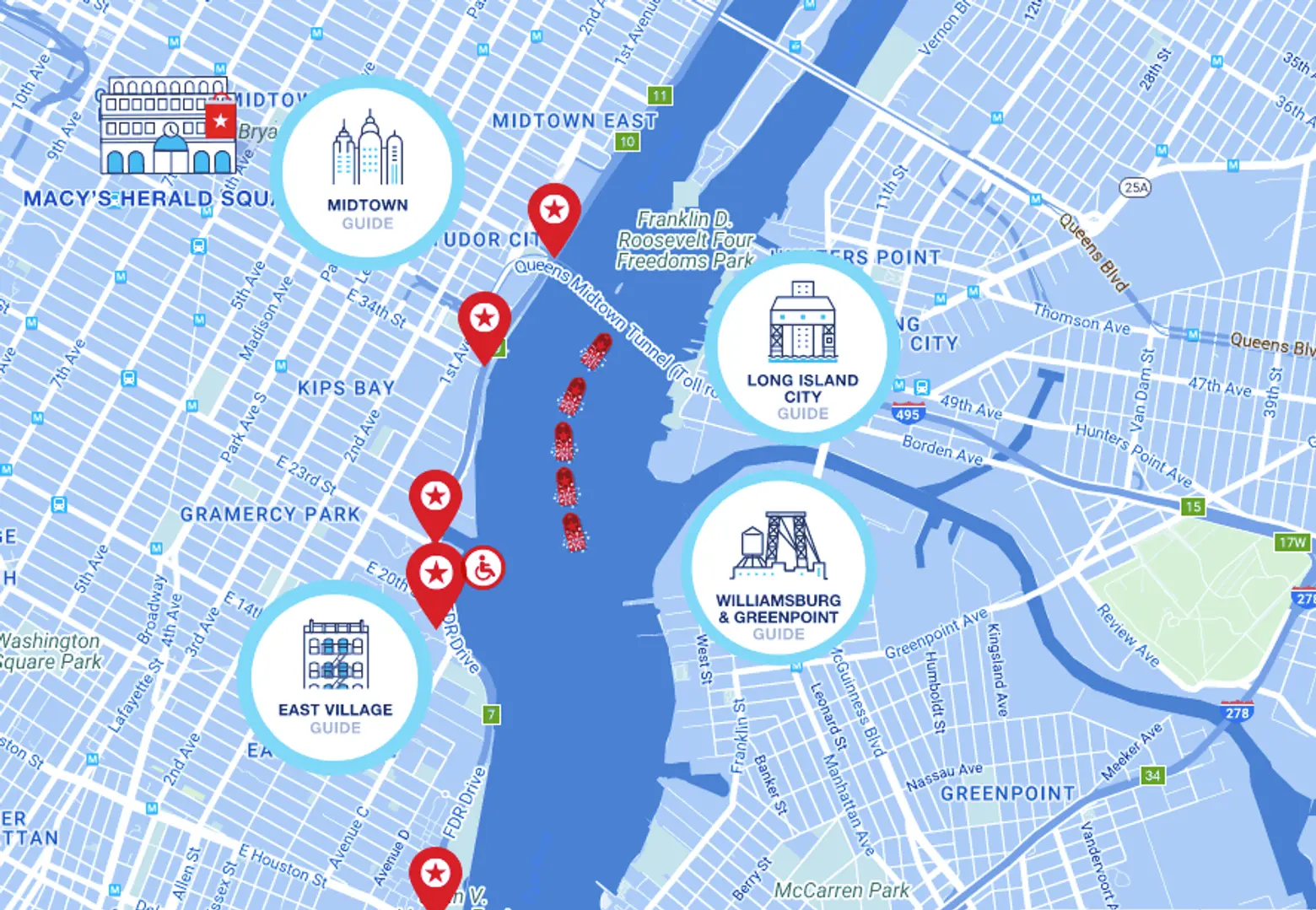 Here's a handy guide outlining some prime spots for experiencing Macy's Fourth of July live fireworks extravaganza this Tuesday evening; in addition, the folks that put on the show have provided a helpful interactive neighborhood finder so you're well situated when things go boom. Take a fun quiz here, then find out the best spots to watch from. Or just check out some prime spots here.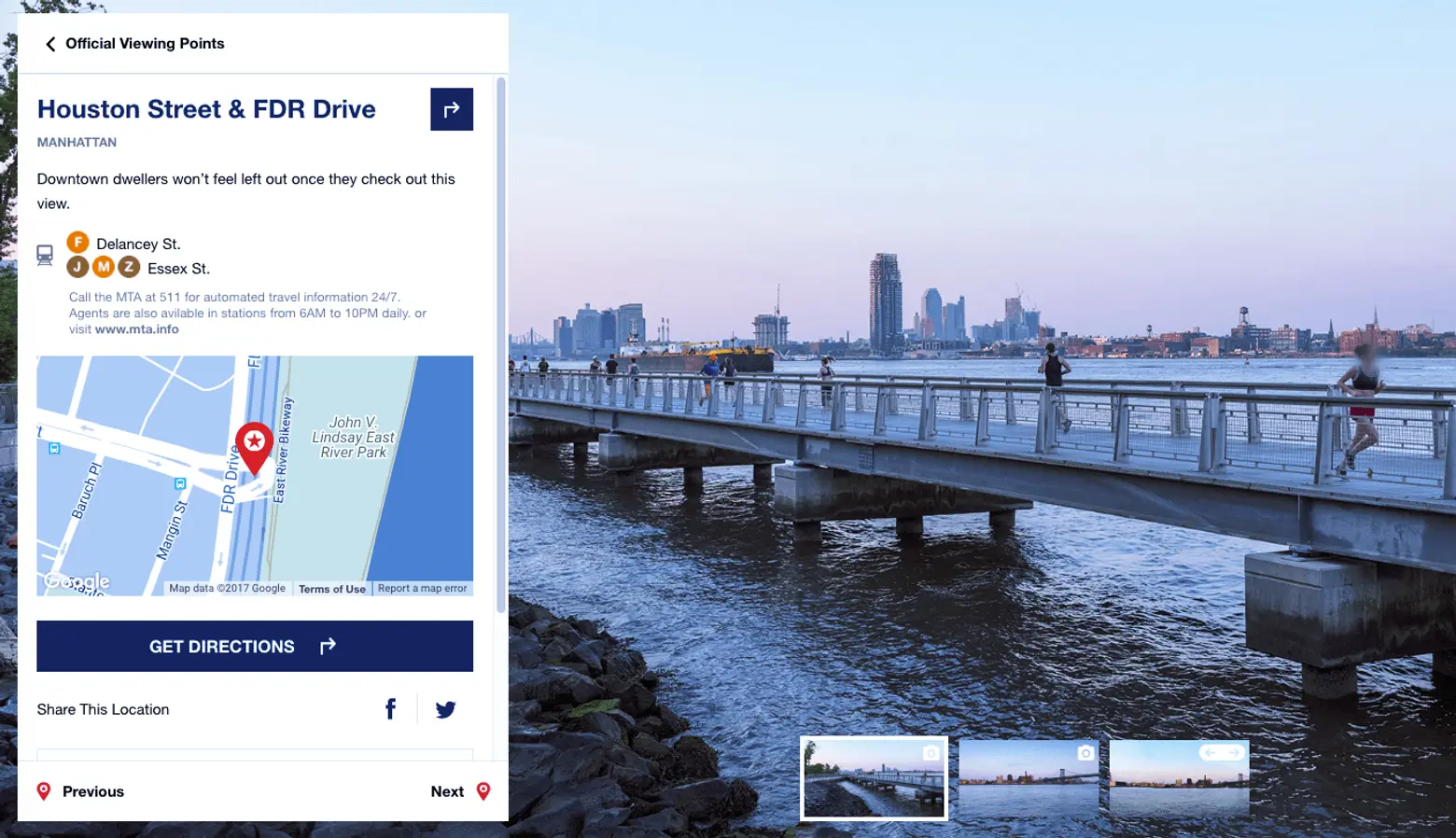 In the East Village, for example, a viewing point in the East River Park is perfect for downtown-dwellers. The map includes subway information and directions.
This year's Macy's fireworks show is happening on five barges stationed in the East River between East 24th and 41st Streets; the public viewing sections accessible at the entry points outlined in the map are elevated spots along the FDR drive. Also included are spots in Williamsburg/Greenpoint and Long Island City; though those points aren't "official," they offer amazing views and are likely to be less crowded and tourist-filled.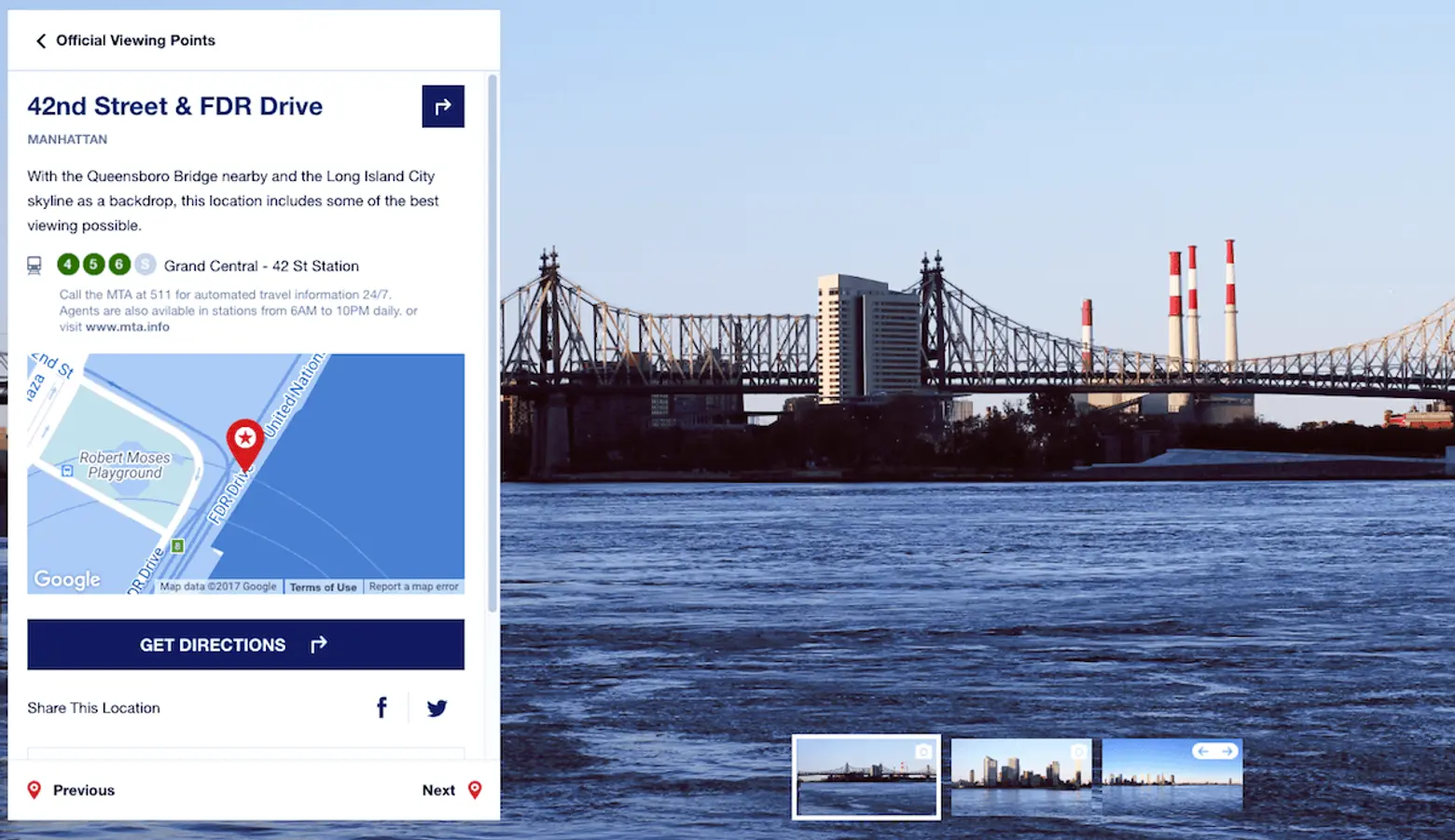 The map also incorporates neighborhood guides that provide highlights and list some things to do and see once the pyrotechnics are over. The main event site provides all the info you need including times, rules and regs.
For a list of great buildings in Manhattan to watch the 'works, look no further than CityRealty's top 10 lists.
RELATED: