Donald Trump's Failed and Fraught Attempt to Own the Empire State Building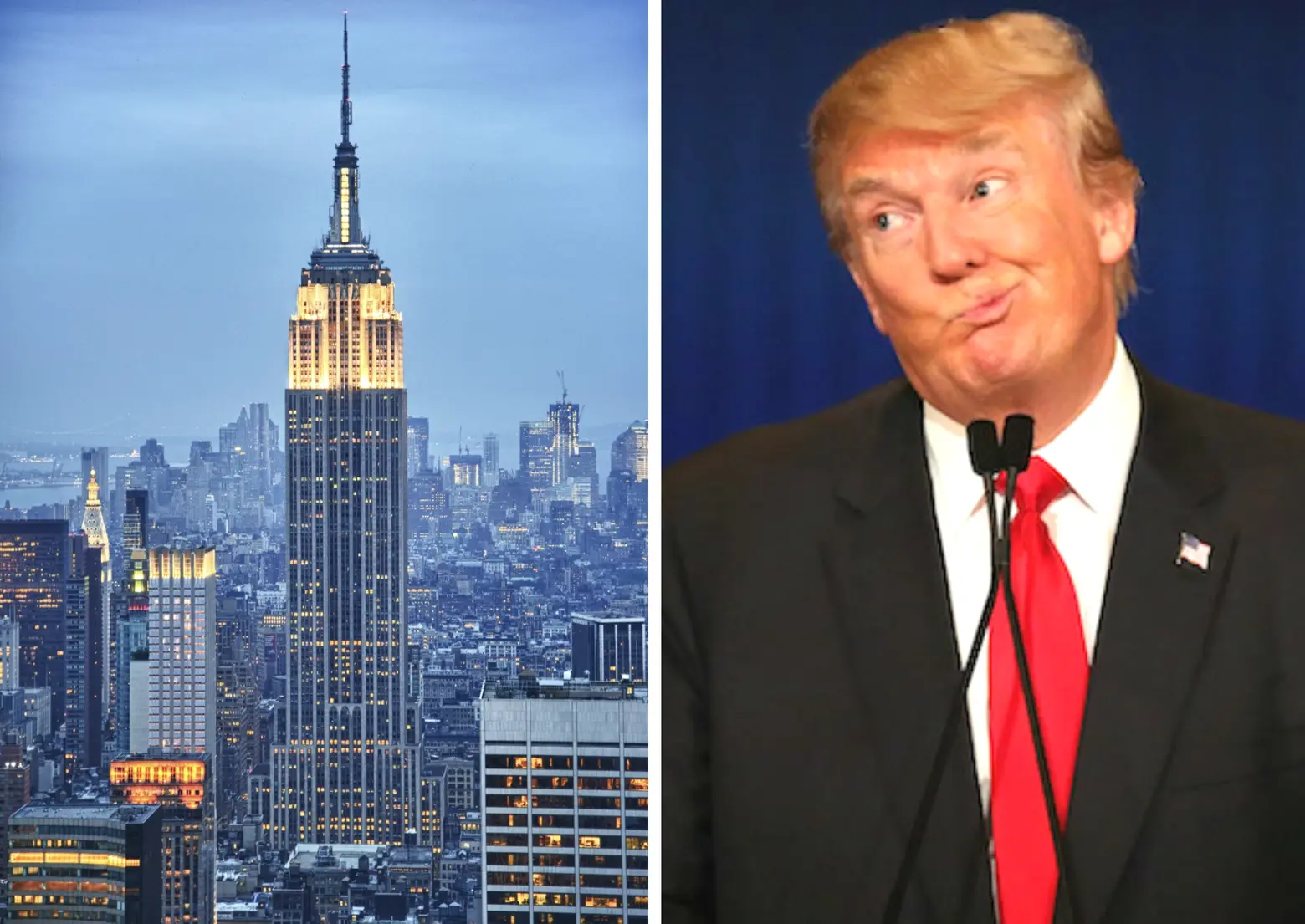 In 2000, shortly after ending his first presidential run, Donald Trump was asked for what he would like to be remembered. He responded, "I'd like to own the Empire State Building," adding that it would make him "New York's Native Son." As Crain's recalls, he came awfully close to renaming the iconic tower the "Trump Empire State Building Tower Apartments." For nearly a decade, Trump had a 50 percent, no-cost stake in the building, but he lost it when he attempted a hostile takeover of the structure in the late 90s.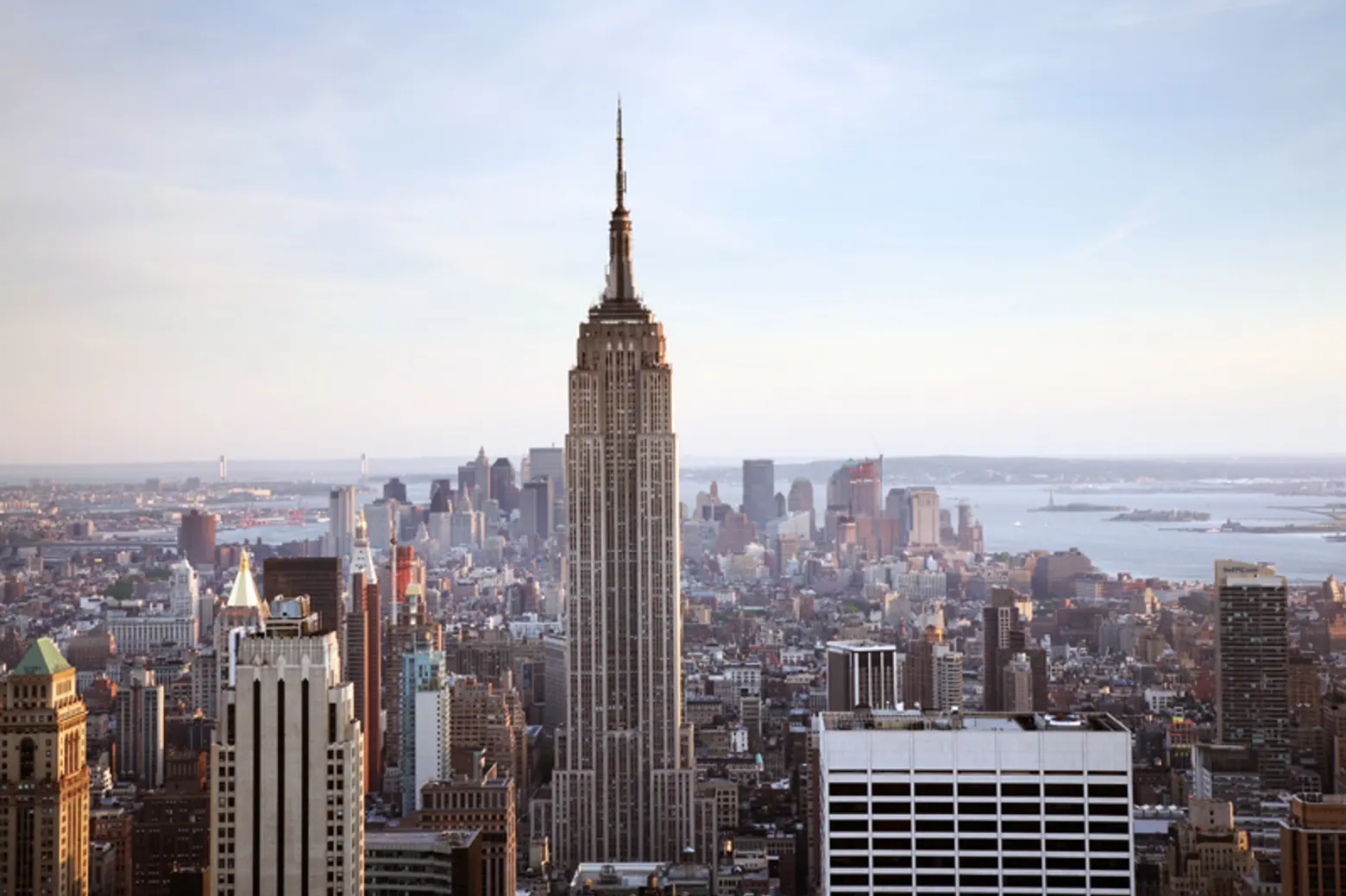 The story begins back in 1961. Developers Harry Helmsley, Larry Wein, and Peter Malkin bought the Empire State Building, then the tallest building in the world, for $65 million by selling $33 million in cash shares to 3,000 small investors. They then sold it back to the Prudential Insurance Co. of America, who owned the ground underneath, for $29 million with the agreement that it would be leased back to them for $3 million a year. This left the partners free to claim all profits generated from the building. But by the late '80s, in the midst of the real estate downturn, Prudential wanted to sell and found a buyer in Japanese billionaire real estate investor Hideki Yokoi. He paid $42 million for the building in 1991, supposedly giving it to his daughter Kiiko Nakahara.
As Crain's explains, "Nakahara and her husband decided the way to maximize the value of her holding was to break the building's lease. The couple turned to Trump to make it happen, handing over a 50% share in a partnership that held the tower in exchange for no money." Trump had just defaulted on $1 billion of debt from his casinos, condos, hotels, and airline, but the couple felt his public relations and legal knowledge would help give the boot to Helmsley and Malkin.
In 1994, Trump's publicist put out a statement that read "Trump Buys Empire State Building." He boasted, "This is a great deal for me. It solidifies my position as New York's Native Son. I get 50% of all the upside, and I intend to make my position worth a fortune. It is my intent to take the action necessary to restore the Empire State Building to its rightful position as a world-class real estate asset. I've always said that New York is the greatest city on Earth, and I'm giving native New Yorkers the guarantee it will remain our city."
The following year, Trump sued the Empire State Building leaseholders, claiming they were in violation of their lease by turning the landmark into a "high-rise slum." He was referring to mice, slow elevators, dark hallways, and too many small tenants. He was also taking personal aim at Leona Helmsley (a.k.a. the Queen of Mean), who controlled her husband's real estate portfolio. The two had embarked on a media smear campaign against each other. In 1999, a Judge ruled against Trump, and a few months later an appellate court upheld the ruling.
More drama was brewing with Trump's partners. In 1994, Yokoi went to prison in Japan after being found negligent for a fire in one of his hotels. In 1997, his daughter and her husband were jailed in France for forging documents related to the Empire State Building. And so by 2002, Trump sold his stake back to Helmsley and Malkin for $57.5 million. His website today still lists the Empire State Building as a previously owned property, saying "Mr. Trump endeavored to make the building even grander than before." Rebounding from the failed deal, Trump launched "The Apprentice" in 2004, the same year as his third corporate bankruptcy.
[Via Crain's]
RELATED: