Demolition papers filed for Lower East Side's Landmark Sunshine Cinema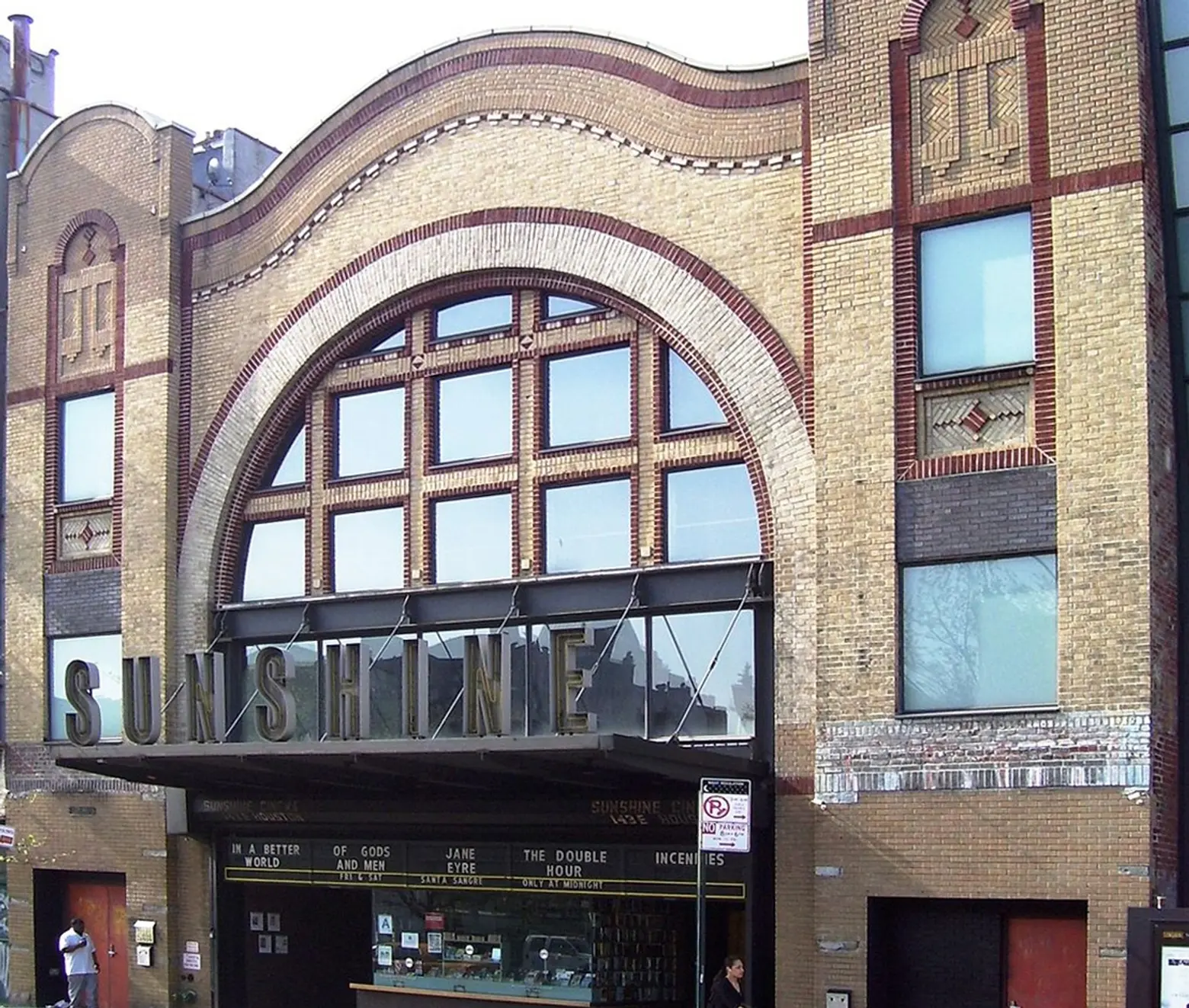 Photo of the Landmark Sunshine Cinema, courtesy of Wikimedia
Plans to demolish the Landmark Sunshine Cinema, a staple of the Lower East Side since 1909, were filed with the city Wednesday. Although the new owners of the historic theater, East End Capital and K Property Group, planned in May to redevelop the space as a mixed-use building with retail and office space, the developers, who paid about $35 million for the site, have changed their mind, the Lo-Down reports. The demolition application calls for a "full demolition of a 3-story commercial building." The iconic cinema's doors will close for good in January 2018, when its lease expires.
Currently, the building at 139-143 East Houston Street spans 30,000 square feet with an additional 20,000 square feet of development rights. According to its website, East End Capital plans on constructing a "new, best-in-class" office building with retail at its base. The building will be designed by Roger Ferris Architecture and will feature huge windows, high ceilings and column-free space. Groundbreaking is expected in the second quarter of 2018.
While operating as a Landmark Theatre since 2001, the LES building's history stretches over 100 years. The building was built in 1898 but has some structures that date back to 1838.  When the theater first opened in 1909, it was known as the Houston Hippodrome, a venue for Yiddish vaudeville acts and films. In 1917, it became the Sunshine Theater and then later renamed as the Chopin Theatre in the late 1930s. Then in 1945, the building underwent a major $12 million renovation by Landmark Theatres in 2001 and reopened as a hip place for indie movies.
Unfortunately, due to the building's major alterations over time, it cannot be protected as a city landmark.
[Via the Lo-Down NY]
RELATED: