Construction begins on Socrates Sculpture Park's permanent home made of shipping containers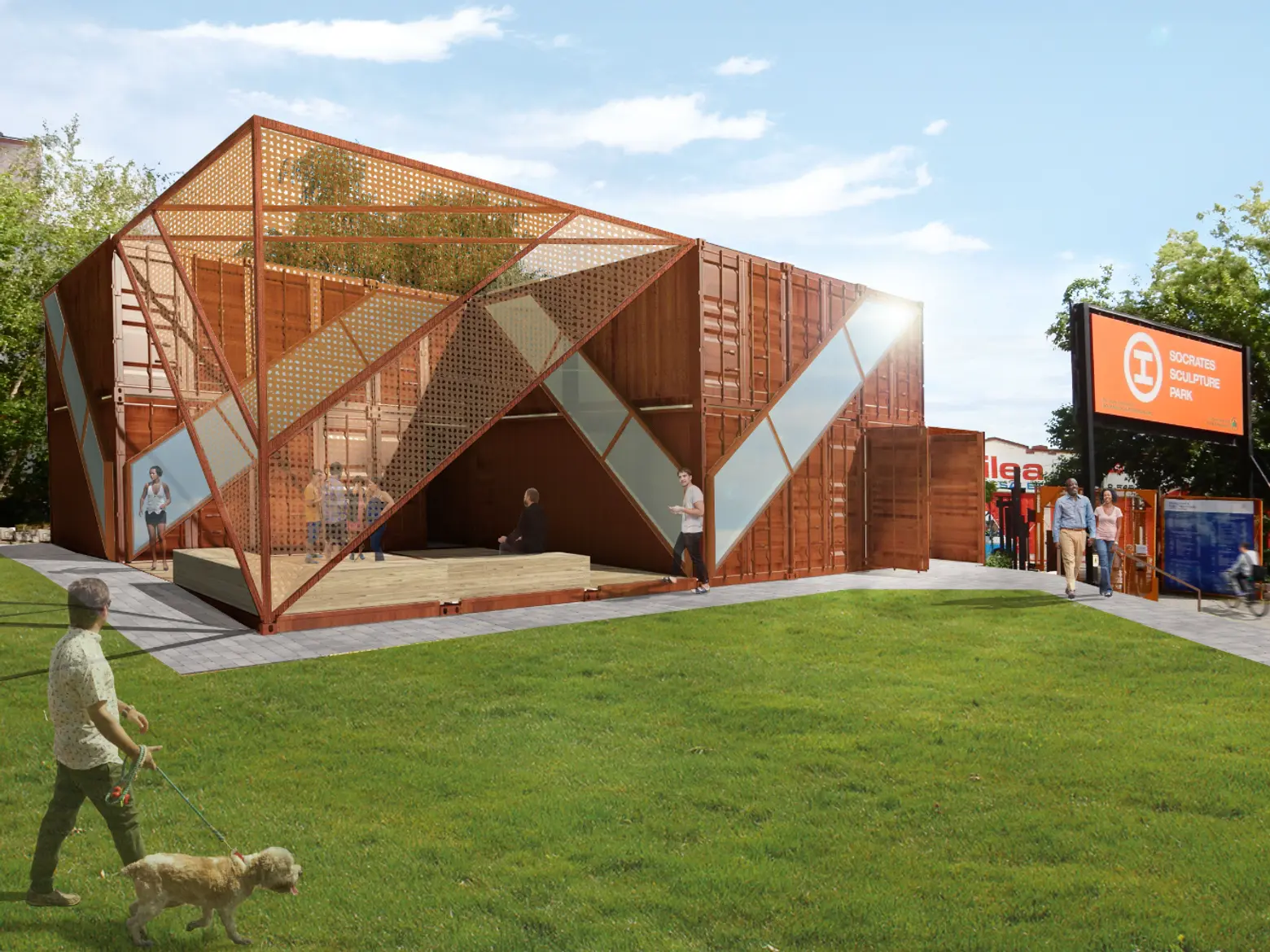 Rendering of The Cubes at Socrates Sculpture Park, courtesy LOT-EK
NYC Parks and Socrates Sculpture Park broke ground this week on "The Cubes," a two-story building that will be the first permanent structure in the Astoria park's 30-year history. The 2,640-square-foot facility will house programming, administrative offices, community work, and arts education. Designed by architecture studio LOT-EK, the $5,735,000 project will be created using recycled shipping containers to honor the neighborhood's "industrial roots," according to a press release. Construction is expected to finish in early 2024.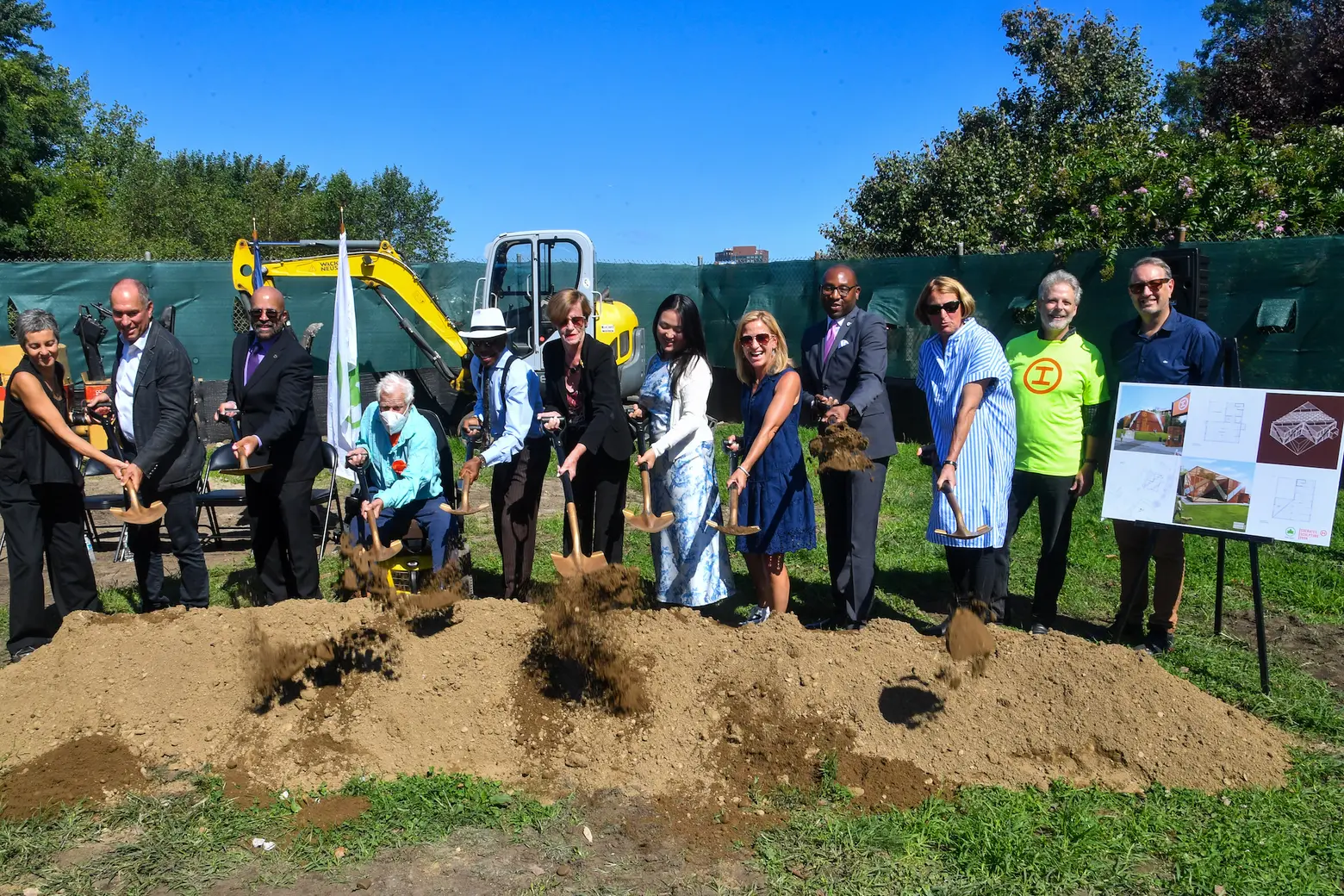 Photo courtesy of NYC Parks / Daniel Avila
Located at the entrance to Socrates Sculpture Park at 32-01 Vernon Boulevard, the building will include a 960-square-foot flexible multi-use space for indoor education programs with space for up to 70 people, according to the project page. There will be an additional 480 square foot shaded deck area for outdoor classes.
Sustainability features include solar panels which will provide renewable energy and serve as a "teaching tool for sustainable practices."
The new building will have two primary functions: for the Socrates Sculpture Park to use as administrative offices, and to create an indoor space for "curatorial, educational, and community programming" during colder months of the school year.
"The new administrative facilities coming to Socrates Sculpture Park, 'The Cubes,' are the culmination of almost 30 years of work and advocacy from the community, and I'm so proud that they're becoming a reality," Sue Donoghue, NYC Parks Commissioner, said.
"Thanks to Socrates Sculpture Park and all of those that have contributed to this project, our next generation of artists will have a brand new space to explore, learn, and grow in the heart of Astoria."
"The Cubes" was selected as one of ten public capital projects to receive The Public Design Commission Award due to its sustainable and adaptable features, according to LOT-EK's website.
RELATED: