A diner in Astoria has transformed into a pop-up drive-in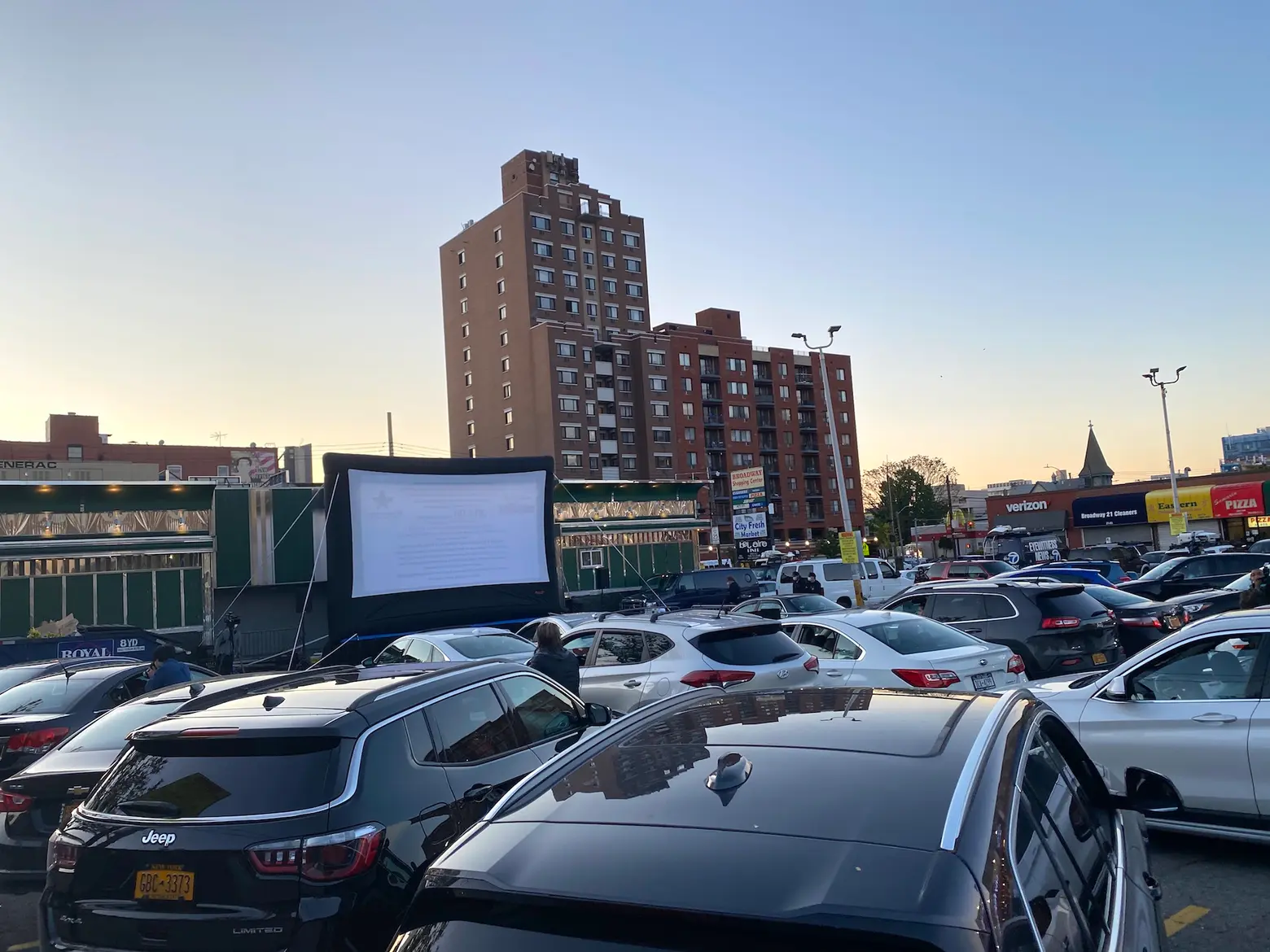 Photo courtesy of The Bel Aire Diner
A retro diner in Queens has transformed its parking lot into a drive-in movie theater, giving New Yorkers a way to be entertained safely during the coronavirus pandemic. The Bel Aire Diner, located at Broadway and 21st Street, set up a 25-foot outdoor projection screen in its lot that has enough space for 40 cars. After successful first showings of "Grease" and "Dirty Dancing," the diner plans to keep the movie nights going, possibly with multiple showings per week.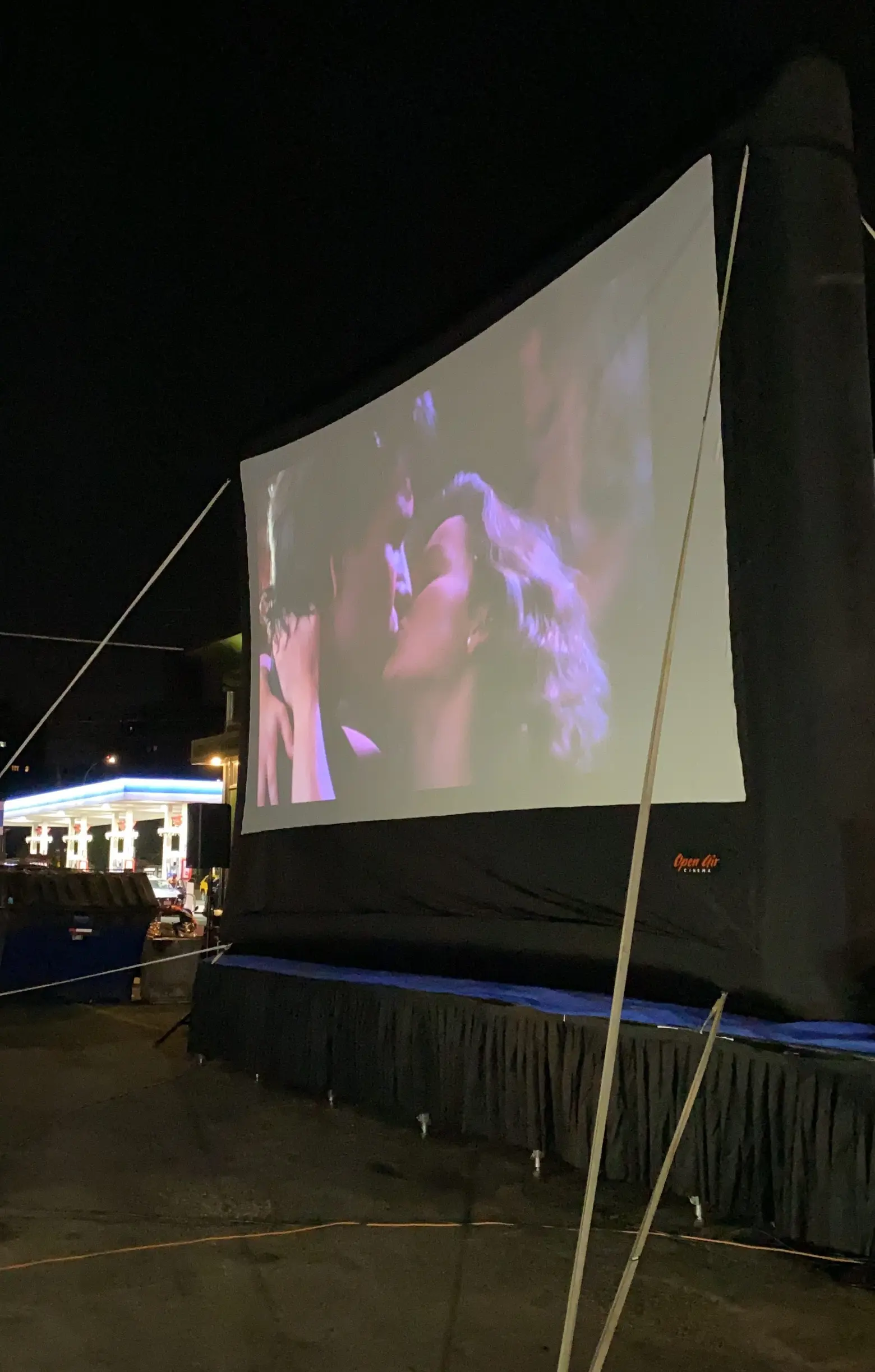 Bel Aire partnered with Long Island Movie Nights to put on the event. All movie-goers must stay in their car to watch the movie, only leaving to use the bathroom (while wearing a mask).
Attendees can pre-order food and drinks on the diner's app or website and have it delivered to them. A special drive-in menu includes popcorn, nachos, mozzarella sticks, non-alcoholic frozen daiquiris, and more movie theater snacks. All proceeds from popcorn sales will go to Queens Together, an organization feeding frontline and essential workers.
The first few events hosted by the diner had people donate $20 to reserve a spot, with half of it used as credit for food and drink and the other half to pay for a thank-you lunch for police officers from the 114th Precinct, as Gothamist reported. It's unclear how pricing will work for future shows.
"It's been amazing, it's been overwhelming," Kal Dellaportas, co-owner and the son of the diner's owner, told the New York Post. "People are reaching out, asking how they can get involved."
Ahead of each show, movie details will be announced on the diner's Instagram page. There will no longer be a waiting list due to high demand and tickets must be purchased through Bel Aire's website. The diner is expected to announce movie schedules for two weeks at a time during the summer, with all announcements made first on social media.
RELATED: 
All photos courtesy of BelAire Diner