NYC receives $7M federal grant to expand greenway network in underserved communities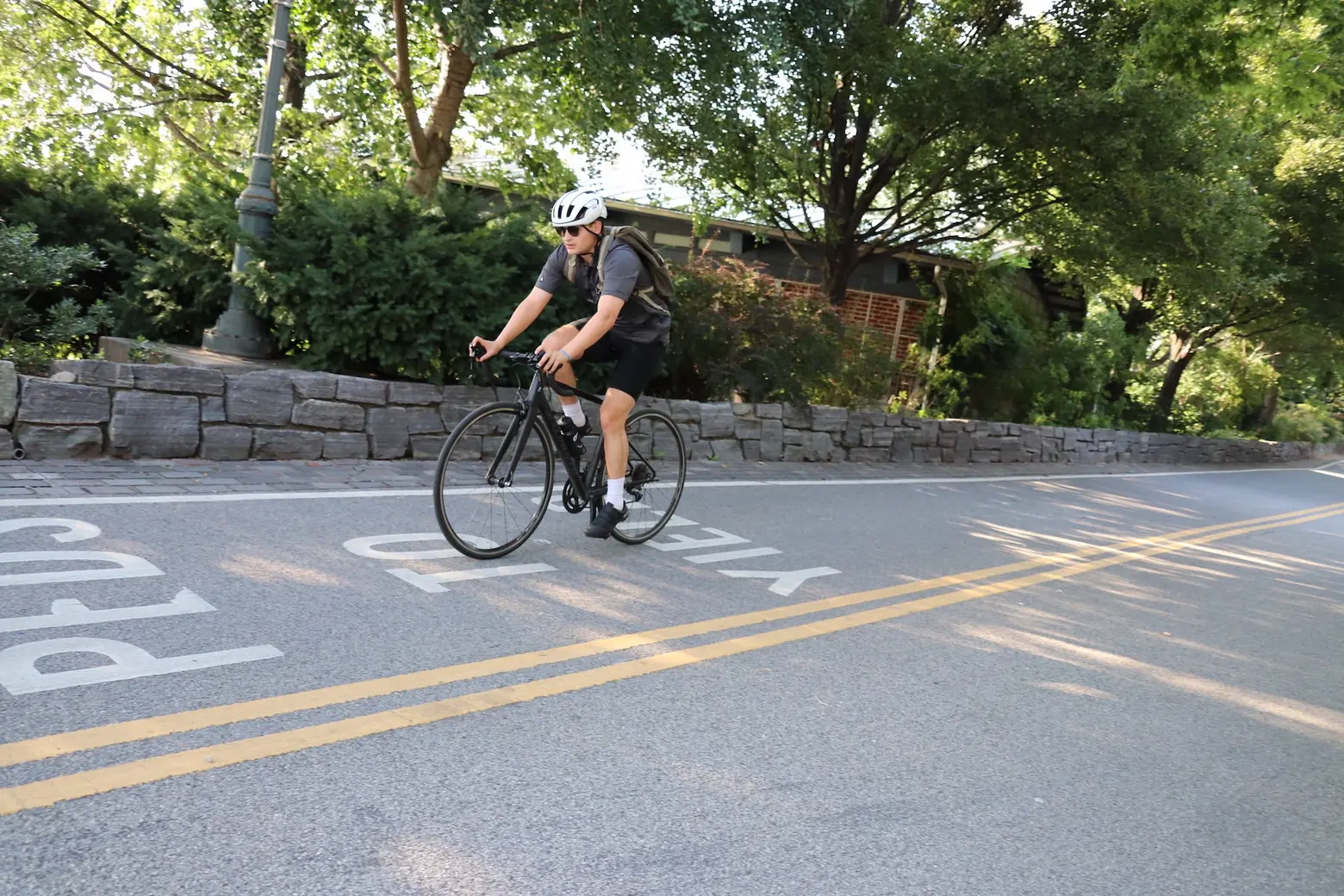 New York City received a $7.25 million federal grant that will be put towards the expansion of the city's greenway network, Mayor Eric Adams announced Monday. The expansion aims to improve the greenway network's reach in historically underserved, lower-income neighborhoods that lack access to public transportation and jobs by filling in "critical gaps" in the network, improving cyclist and pedestrian safety, and enhancing green transportation alternatives and waterfront access.
"All New Yorkers deserve access to our beautiful greenways, and we're making that happen thanks to millions in federal funding," Adams said. "This grant will help us do the necessary planning to make the city greener and more bike-friendly in the communities that most need that infrastructure."
Together with the city's Department of Transportation, NYC Parks, and the Economic Development Corporation (NYCEDC), the city will create the first greenway vision plan in 30 years to develop future projects and follow transportation trends.
The vision plan includes the identification of five "Early Action" areas across the city that prioritize low and moderate-income communities. The city will then conduct comprehensive research to "prepare the projects for funding and implementation," according to a press release.
These "Early Action" areas will be better suited to the city's network of on-street bike lanes and open spaces by receiving more space for cycling and walking.
As amNY reported, possible new sections include an extension of Brooklyn's Eastern Parkway into Brownsville, lengthening the Jamaica Bay Greenway into southeast Queens, along the Harlem River in the Bronx, and the North Shore on Staten Island.
The new greenway plan follows a broader effort by Adams to improve the city's existing greenway routes, including a $47.6 million investment to enhance routes in central Queens and Brooklyn's southwest shoreline as part of NYC Parks' "Destination: Greenways!" plan.
The city is also working to fill in gaps in the Manhattan Waterfront Greenway that runs through Inwood, Harlem, East Harlem, and East Midtown. The East Midtown Greenway is projected to be completed in 2023.
The federal funding comes as part of President Joe Biden's Bipartisan Infrastructure Law.
"I am proud to help secure this historic and impactful federal RAISE grant funding for New York City to expand the biking and walking greenway network across the five boroughs. This funding will help create new green spaces for pedestrians and cyclists, increase safety, and expand access to affordable transportation in underserved communities," U.S. Sen. Chuck Schumer said.
"This major funding, in tandem with historic wins from the Bipartisan Infrastructure and Jobs Law, will drive Mayor Adams' commitment to expand the greenway network to make New York City safer, cleaner, greener, and more healthy for all."
RELATED: