Next phase of Broad Channel's Sunset Cove Park includes new boardwalk and outdoor classroom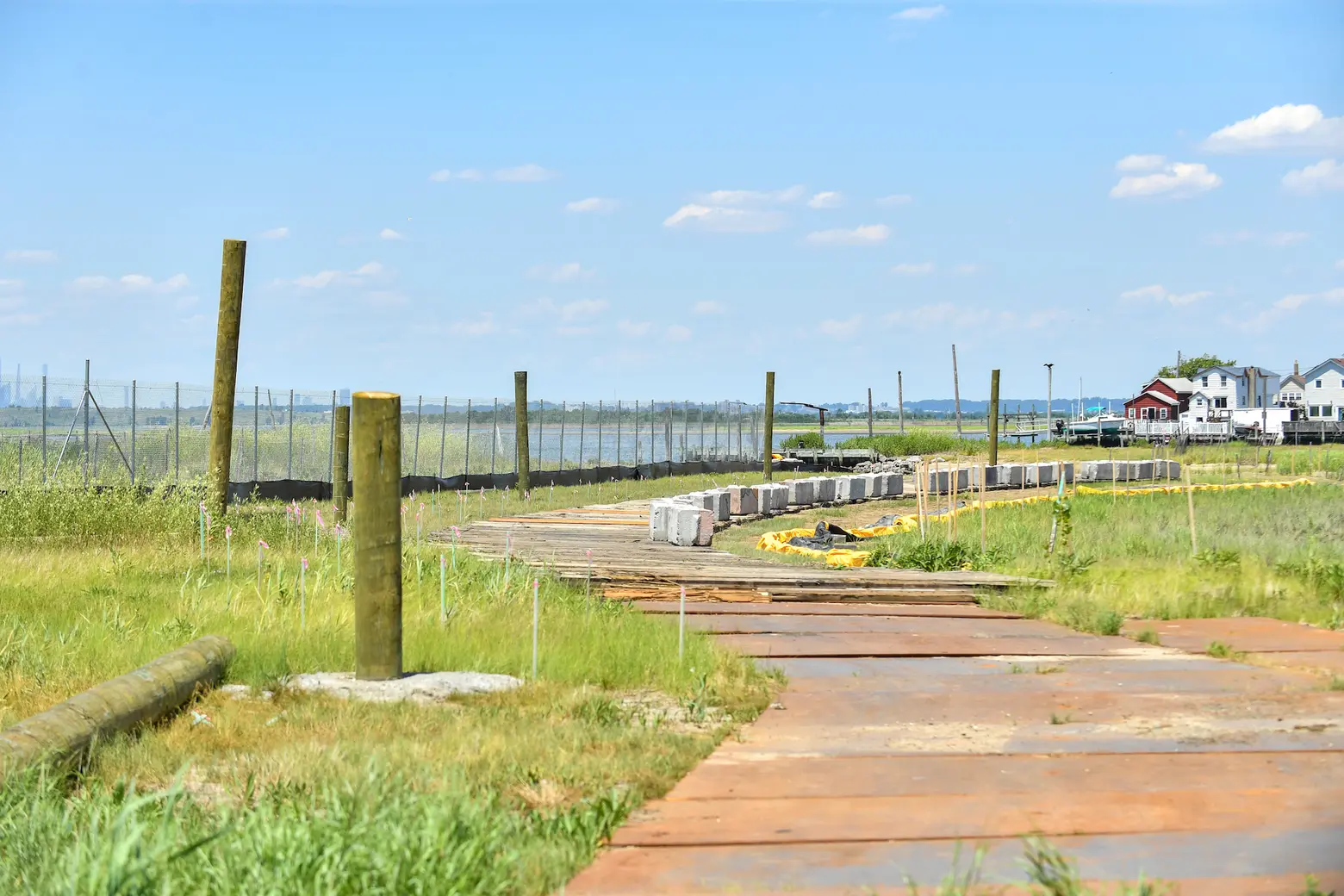 Photos courtesy of NYC Parks / Daniel Avila
Construction kicked off on the second phase of Sunset Cove Park, a Jamaica Bay-facing city park in the Queens neighborhood of Broad Channel, NYC Parks announced on Wednesday. After partially opening in 2019, the park's $4.2 million second phase includes a new covered outdoor classroom and a boardwalk made up of reclaimed wood from the Rockaway Boardwalk, which was destroyed during Hurricane Sandy in 2012.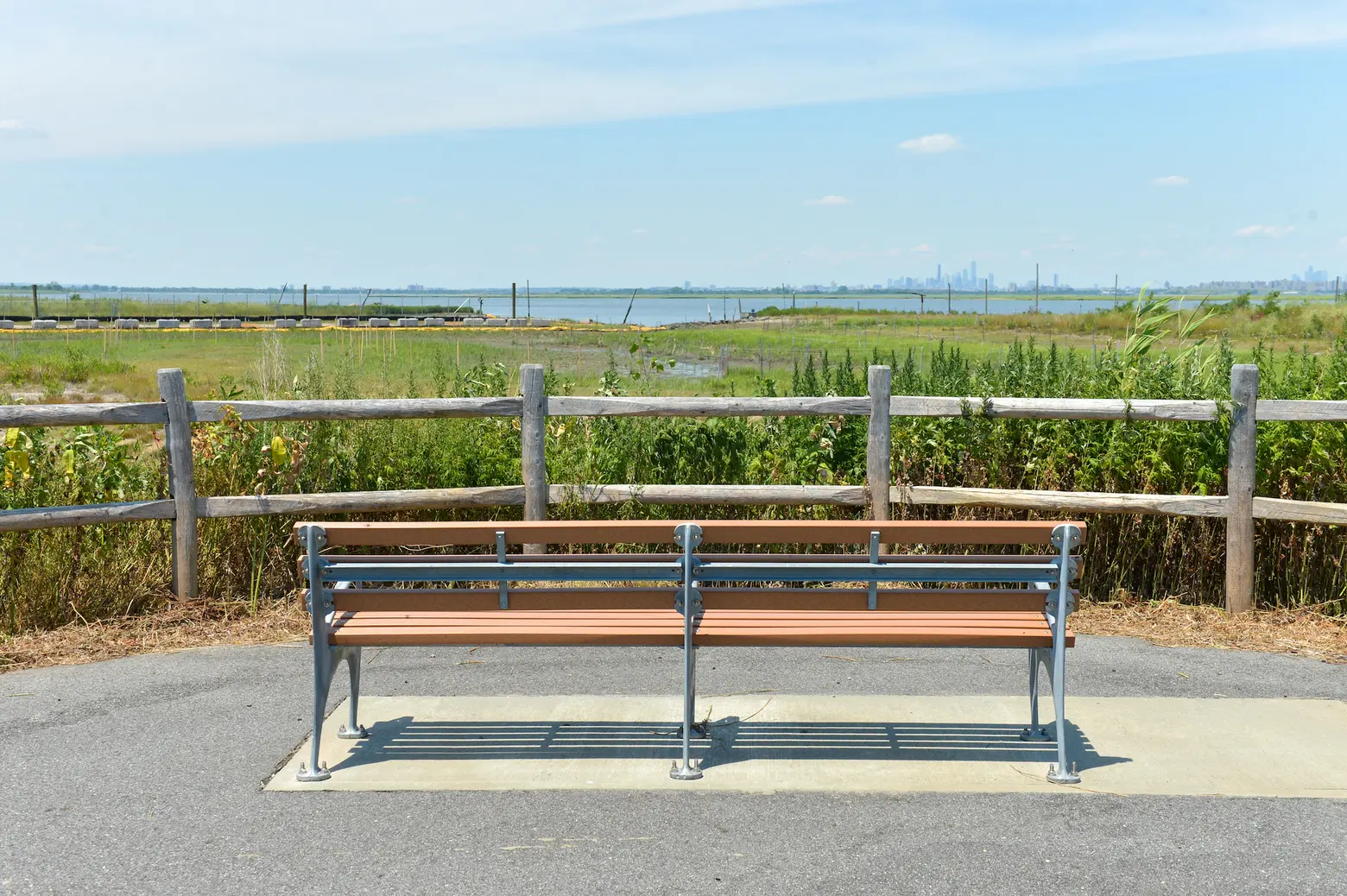 "I am thrilled to break ground on the second phase of the Sunset Cove project, as we continue to revitalize a space that was for years inaccessible to the community," Sue Donoghue, NYC Parks Commissioner, said. "This project strikes at the core of our work here at parks, at the intersection of greenspace expansion, environmental resiliency, and fun educational amenities for the youth in our communities – we look forward to unveiling the new boardwalk and outdoor classroom in the near future!"
After being closed for a decade, Sunset Cove Park, located on a former abanonded marina, reopened in June 2019 following the restoration of 4.5 acres of salt marsh and seven acres of maritime upland within the park. During the site's remediation, the city removed 1,000 cubic yards of debris and nearly 30,000 cubic yards of hazardous and contaminated soil.
The first phase of the park project included the construction of a perimeter berm and walking trail, the addition of 16,000 tons of clean sand, and the planting of 200,000 new plugs to reestablish the salt marsh. The goal of this phase was to improve the habitat for native wildlife and public access to the waterfront, as well as weaken the impact of waves and winds during storms.
During the second phase of development, the park will receive a new 8-foot wide boardwalk adjacent to the restored wetlands. Additionally, two new bioswales will be installed in the park to collect stormwater.
The boardwalk will lead to a new covered outdoor classroom where visitors can learn about the sun's position during the seasons and look out into the bay through binoculars.
"Thanks to its unique location, Sunset Cove is well positioned to tell the story of how Jamaica Bay's wetlands perform critical functions that safeguard our environment," Queens Borough President Donovan Richards said.
"The kids who will walk this boardwalk and use this classroom will be able to learn about their surroundings in a way they couldn't before, giving them a more thorough understanding of the environment and the threats posed to it. Hopefully, the lessons learned here will prompt our next generation of leaders to be more supportive of what needs to be done to protect our environment and our communities, which have been devastated time and time again by Sandy, Ida, and other severe weather events that have been exacerbated by climate change."
RELATED: