Work begins on JFK Airport's new $9.5B international terminal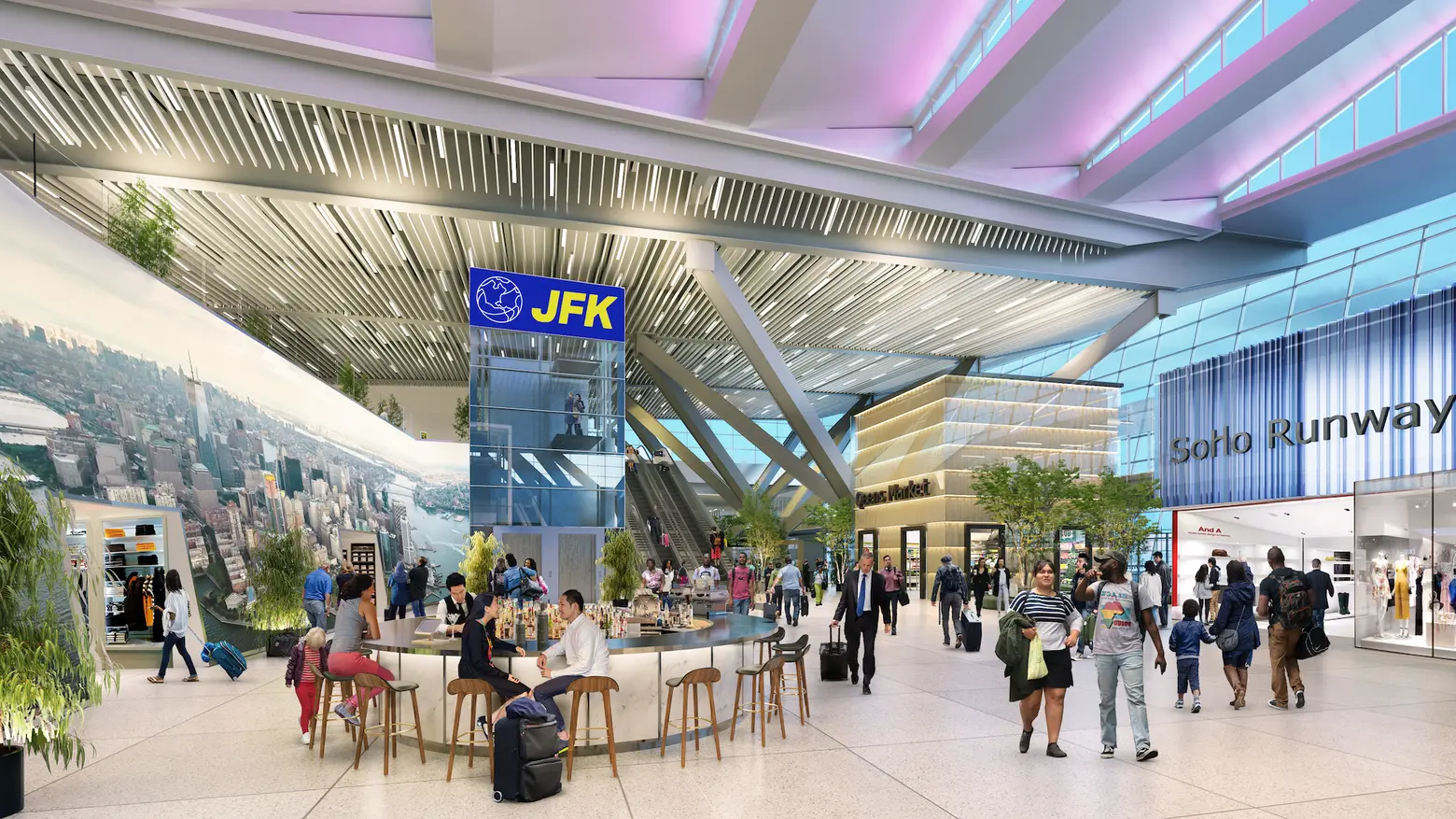 All renderings courtesy of Port Authority of New York and New Jersey
Construction officially kicked off on Thursday on John F. Kennedy International Airport's new 2.4 million-square-foot terminal, set to be the largest at the Queens airport. In December, Gov. Kathy Hochul first unveiled plans for the state-of-the-art Terminal One, which is estimated to cost $9.5 billion, up from the projected cost of $7.4 billion in 2019.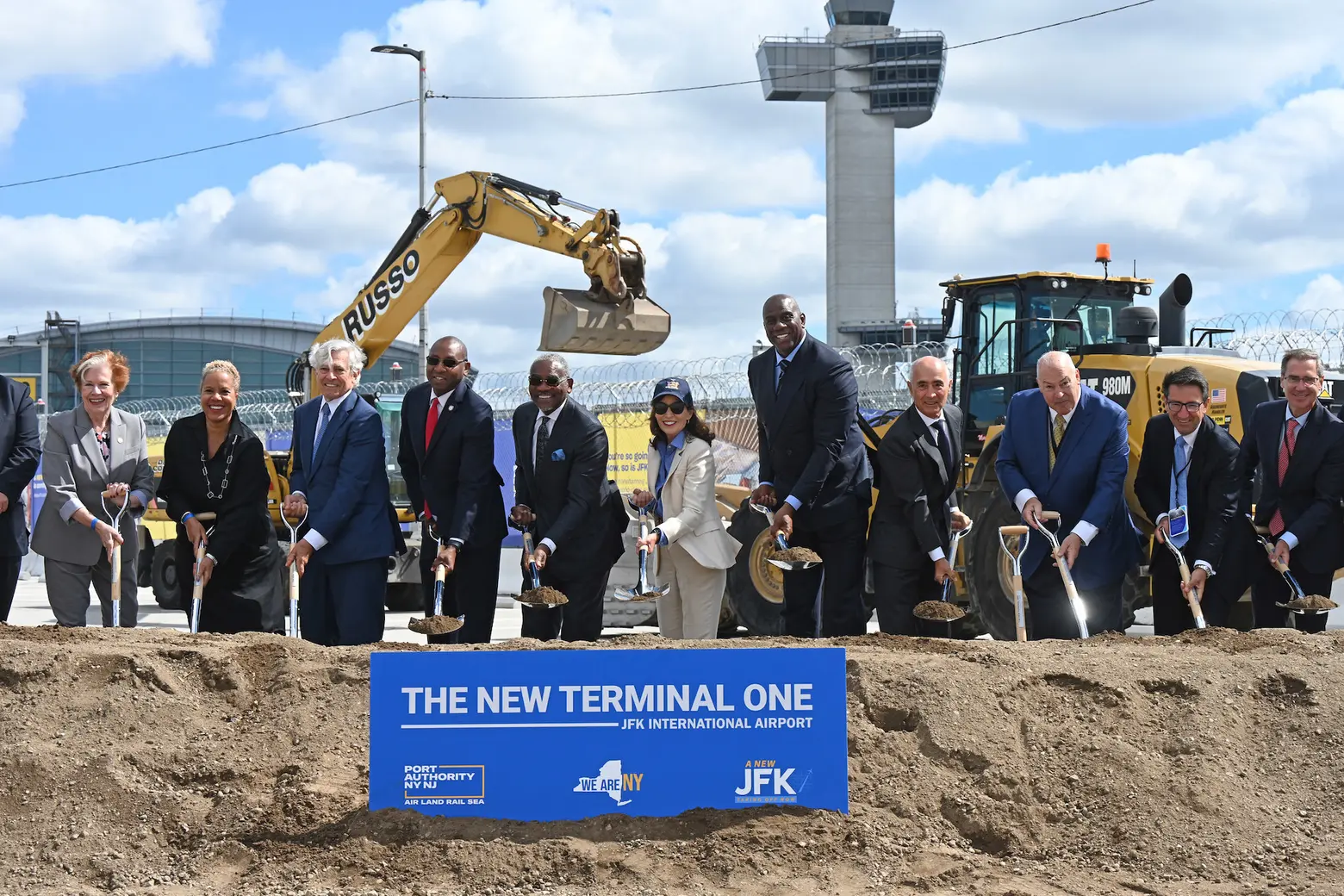 Photo courtesy of Kevin P. Coughlin / Office of Governor Kathy Hochul on Flickr
Dubbed the "New Terminal One," the new space will be built on the sites of the current Terminal 1, the 60-year-old Terminal 2, and the site of the former Terminal 3, which was demolished in 2014. Led by a design-build team of AECOM Tishman and Gensler, the project is expected to be completed in phases; 14 new gates will open by 2026 and the final nine gates will open in 2030.
The airport project was scheduled to break ground in 2020, but the pandemic forced the agreement for the new terminal to be restructured between the Port Authority and The New Terminal One, a consortium of private financial backers for the new terminal.
"Our state-of-the-art renovations of New York State's airports are critical and long overdue – especially at JFK, the nation's front door to the world," Hochul said. "The investments we are making today will ensure all New Yorkers, and the tens of millions of people who come here every year, have a first-class travel experience tomorrow – all while creating more than 10,000 jobs. Congratulations and thank you to everyone who has put in the years of hard work to make this transformative project possible."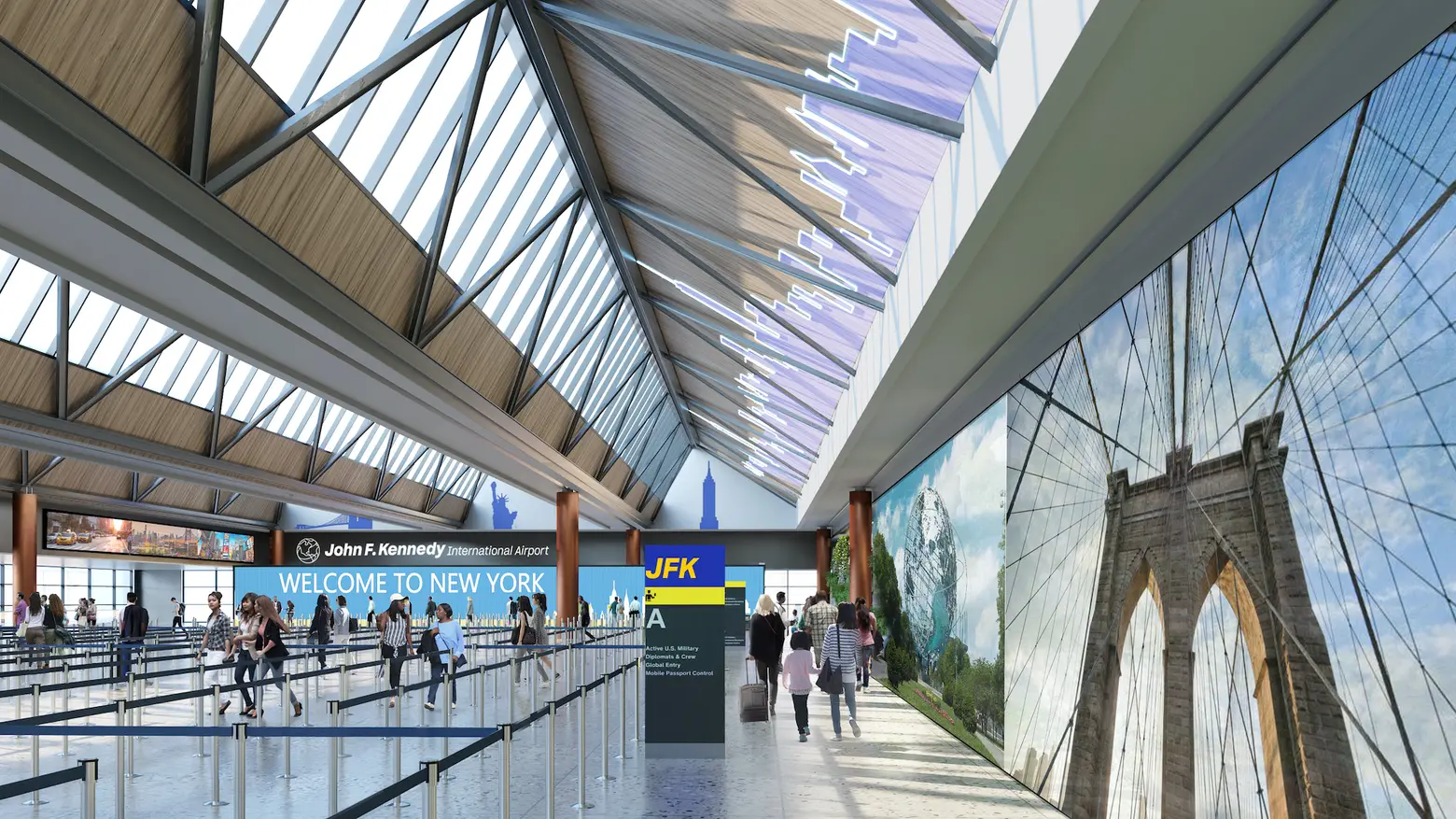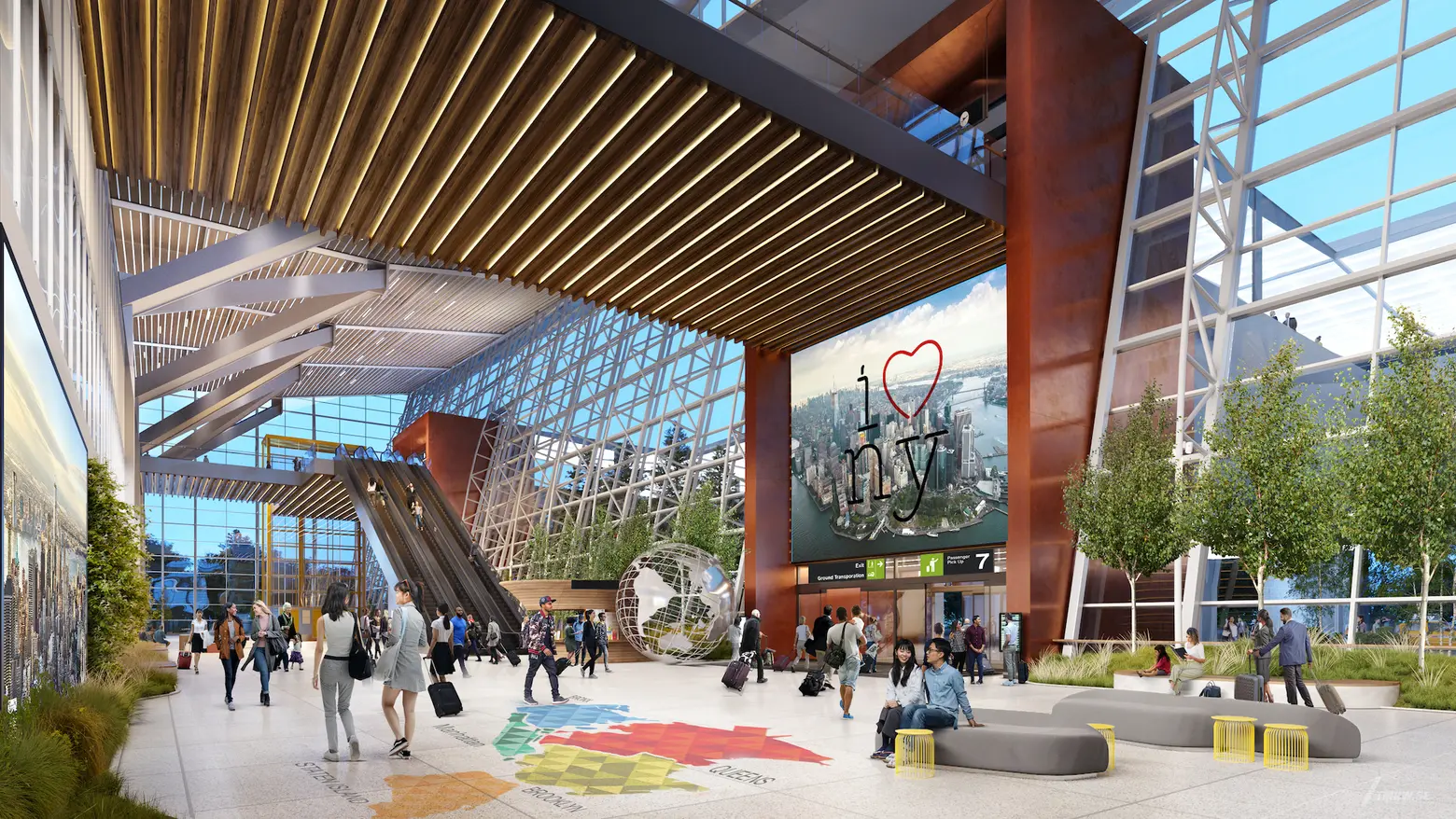 The new terminal will boast "bright and airy" check-in and arrival spaces, advanced security technology, and a modern baggage handling system. Terminal One will also include 300,000 square feet of locally-inspired dining and retail shops, lounges, indoor green space, public art, and family-friendly amenities, according to the governor.
Terminal 1 joins other projects revitalizing JFK, including a new $3.6 billion Terminal 6, an expansion of Delta's Terminal 4, and an expansion of American Airlines' Terminal 8. The terminal projects are part of a broader $18 billion transformation of the airport.
"Today's groundbreaking for a New Terminal One represents a significant step toward ensuring that our region remains the nation's gateway to the world," Kevin O'Toole, chair of the Port Authority, said.
"When completed, this new terminal will represent another crucial step into refashioning our airports into soaring spaces that deliver passengers a world-class experience in a sustainable way while serving as economic engines for the surrounding community."
RELATED: