Hochul announces plan for new $9.5B international terminal at JFK Airport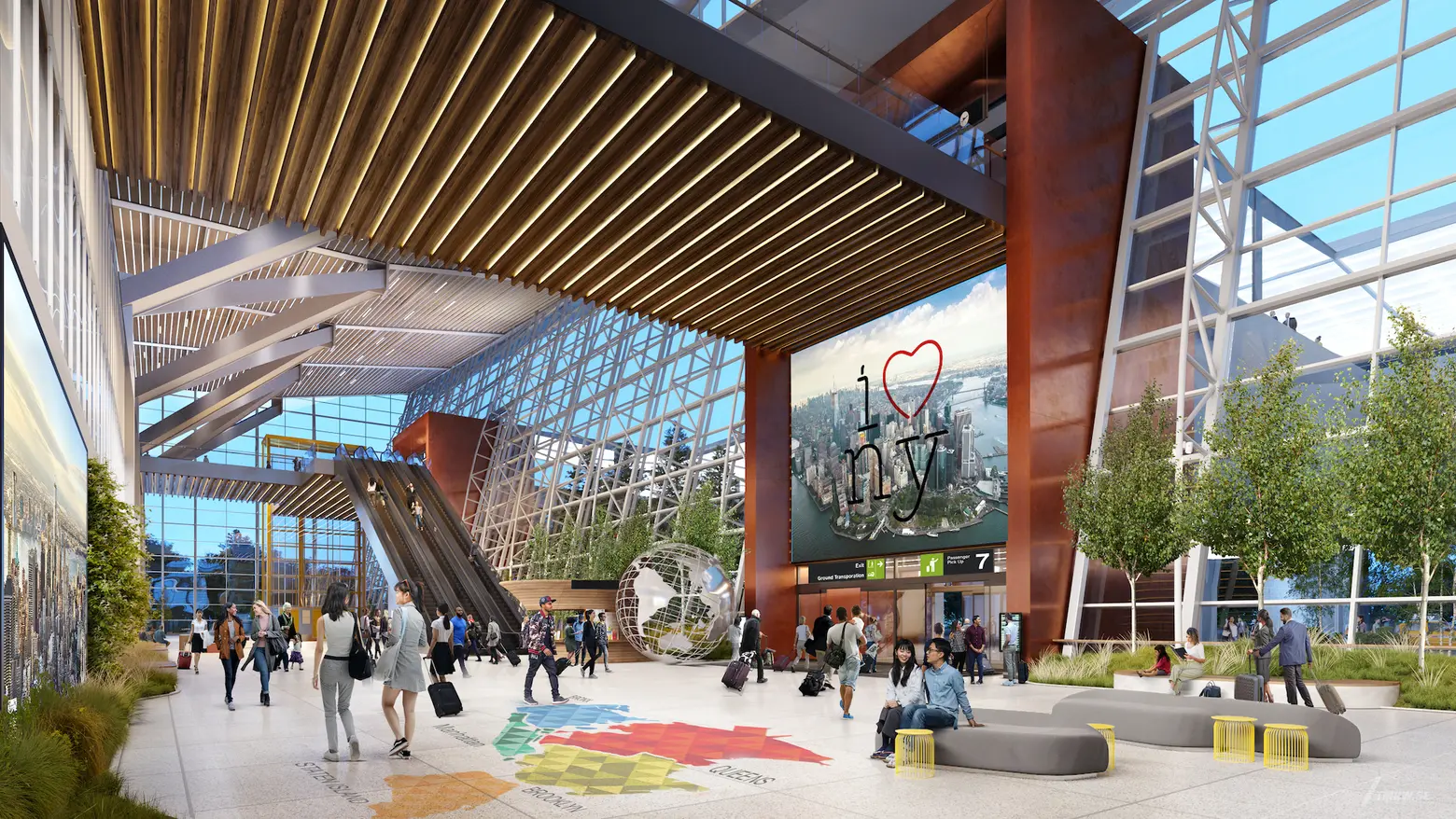 Rendering by Port Authority of New York and New Jersey
One of New York's busiest airports will be getting a new $9.5 billion terminal, Gov. Kathy Hochul announced on Monday. Led by the Port Authority of New York and New Jersey (PANYJ), a planned 2.4 million-square-foot state-of-the-art terminal at John F. Kennedy International Airport will become its largest international terminal. "The time to get large infrastructure projects done is now, and I'm committed to getting JFK's brand new Terminal One underway and completed as soon as possible," Hochul said.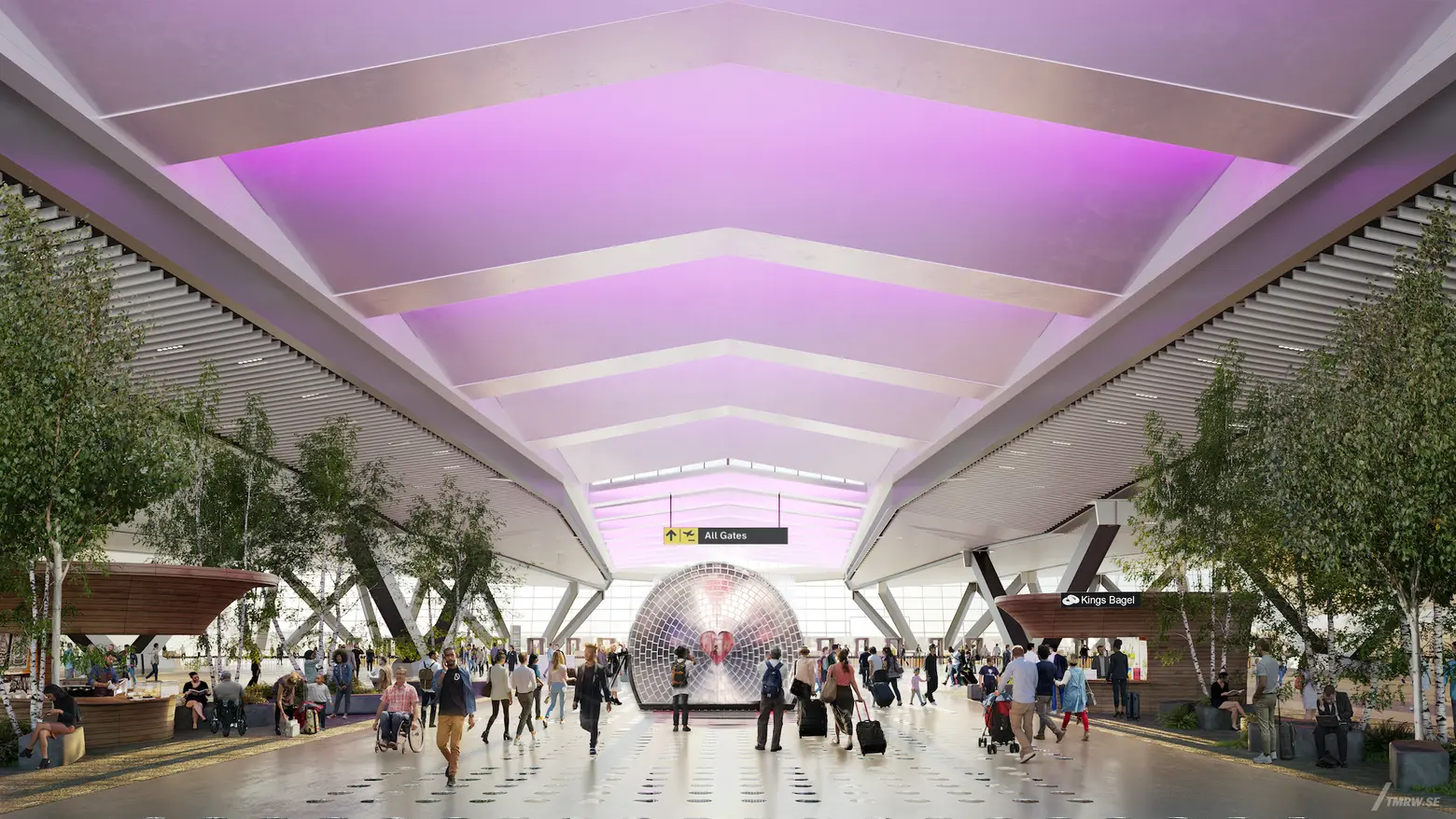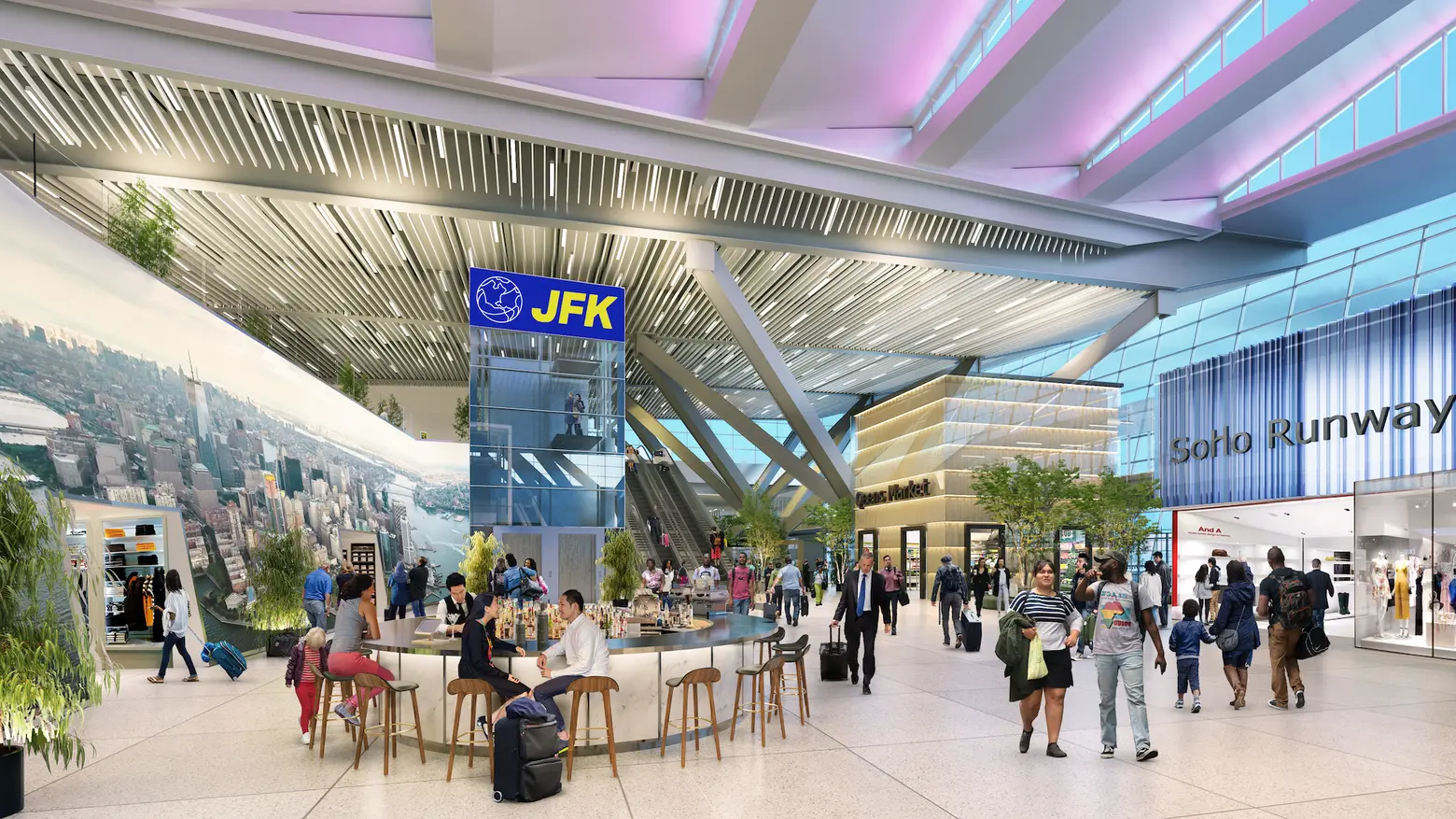 The epic airport project was scheduled to break ground in 2020, but the agreement had to be restructured due to the impact of COVID-19 on air travel.
Hochul's announcement referred to the restructured agreement between the Port Authority and The New Terminal One, a consortium of private financial backers for the new terminal that will anchor the airport's south side.
The NTO consortium includes Carlyle, JLC Infrastructure, and Ullico, with a joint venture of Munich Airport International and CAG Holdings as the operating and technical services partner to the consortium. The Port Authority will be contributing to the terminal's supporting road and utility infrastructure.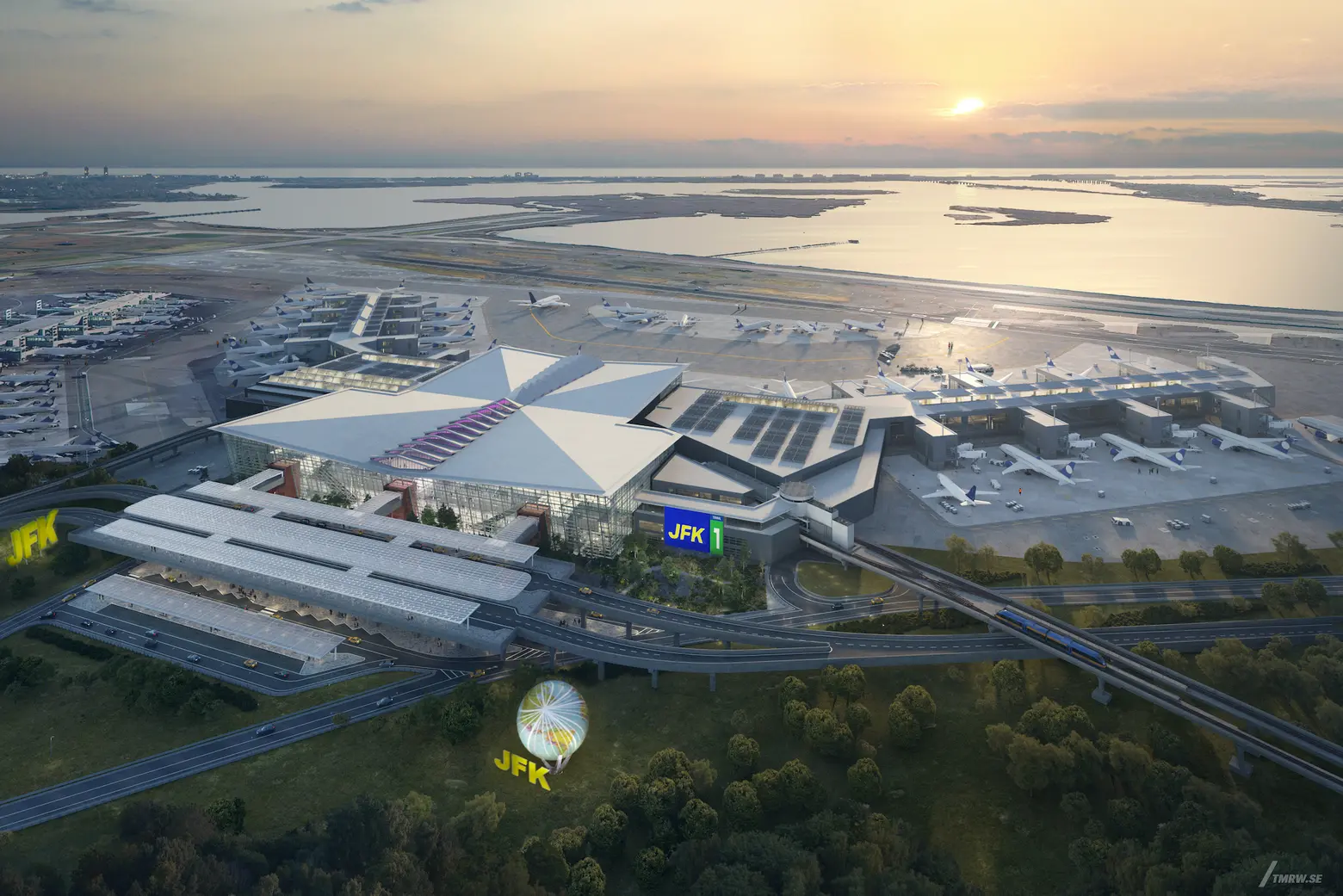 NTO selected AECOM Tishman and Gensler as the design-build team. The project will happen in phases, with the new terminal constructed on the sites of the current Terminals 1 and 2, as well as the site of the former Terminal 3, which was demolished in 2013.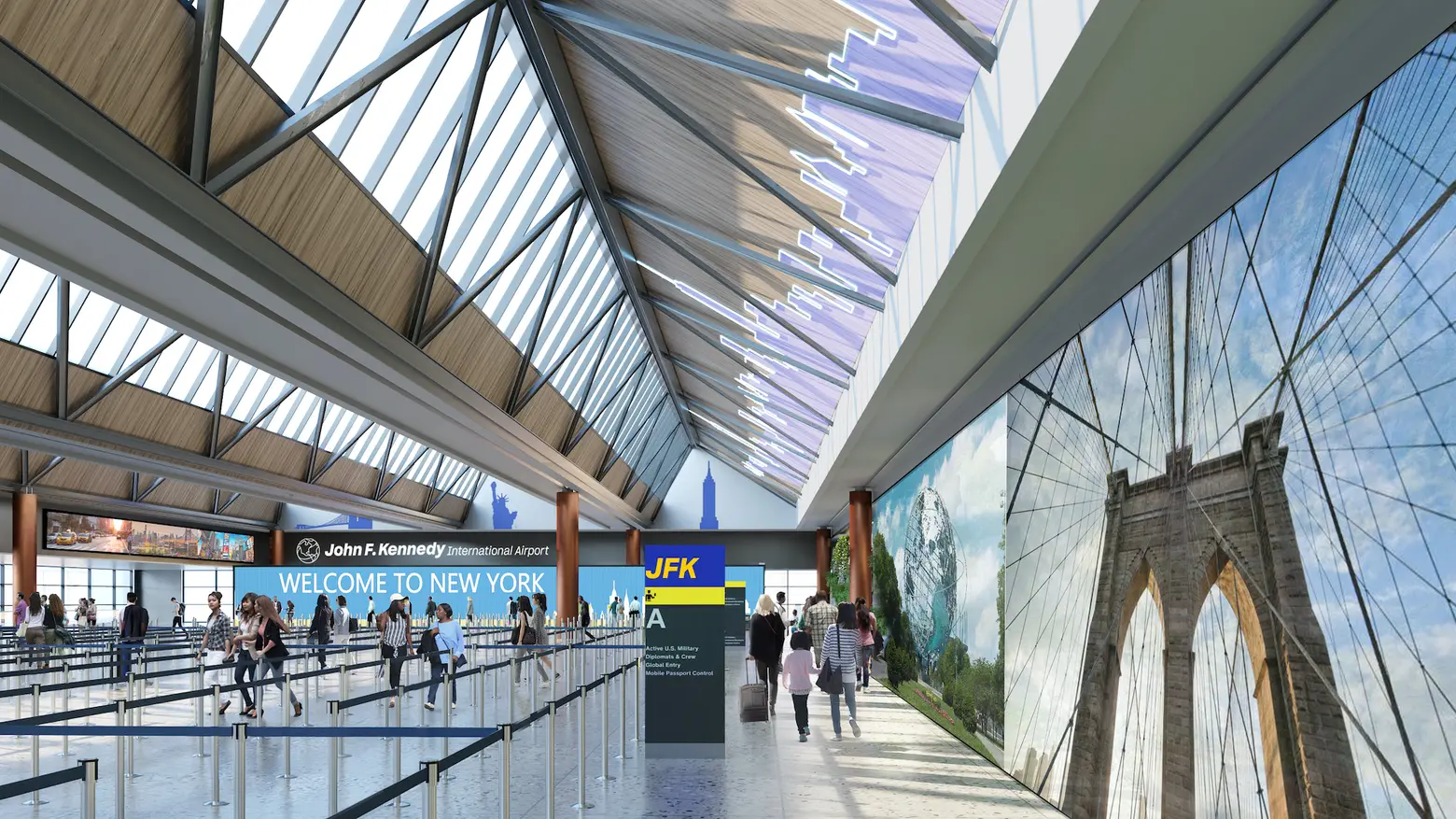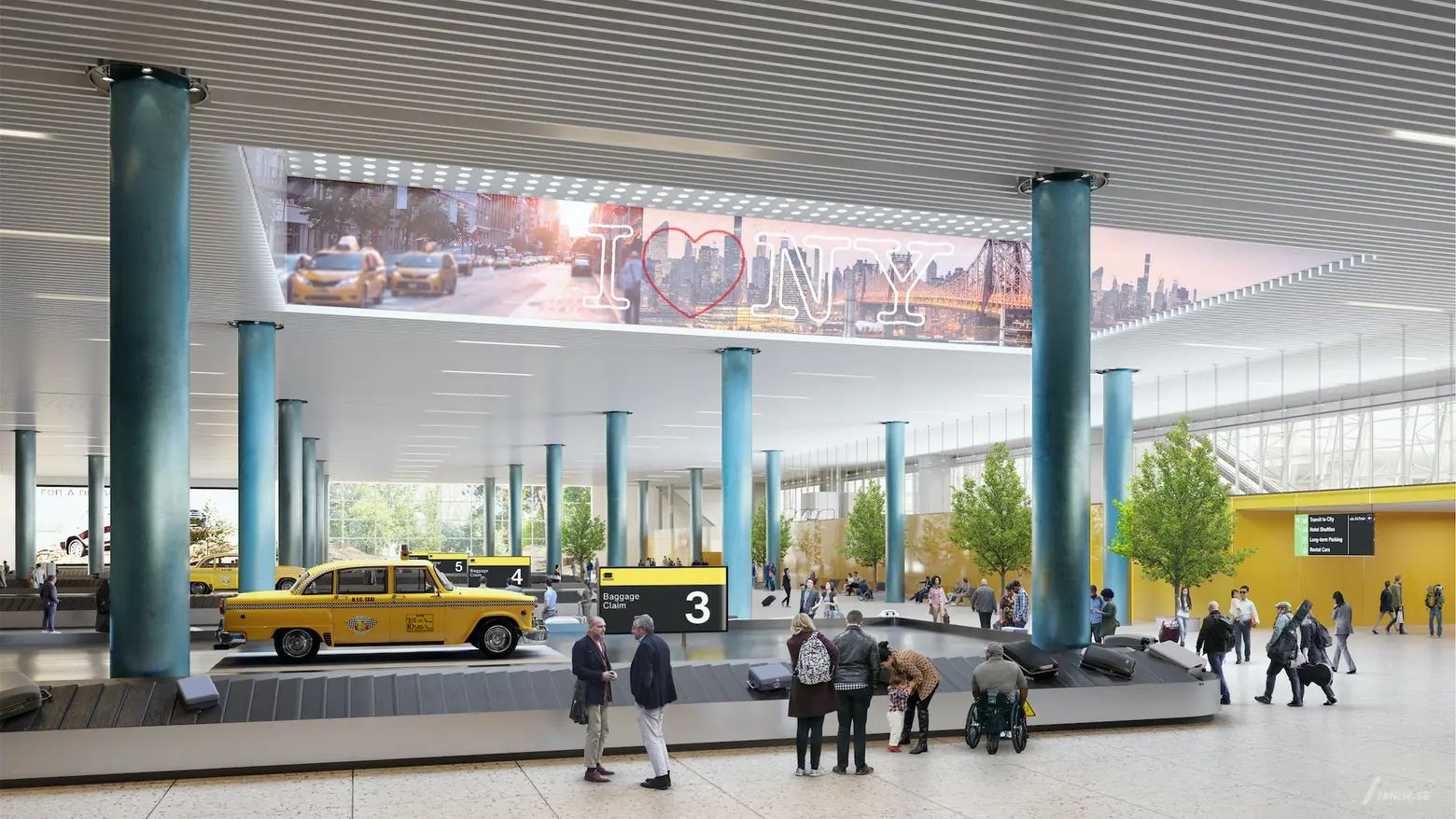 There will be 23 new gates, with arrival spaces featuring New York-inspired dining and retail amenities, lounges, indoor green space, and family-friendly amenities.
A key part of the restructured agreement is an extended lease that stretches to 2060. A vote on the proposed lease agreement by the Port Authority Board of Commissioners is on the schedule for the board's meeting this Thursday.
Groundbreaking is planned for 2022 with the first gates to be operational in 2026 and full completion anticipated for 2030.
The New Terminal One project joins three major components of the airport's future, including the $3.9 billion development of an all-new Terminal 6 on the airport's north side that will merge with JetBlue's existing Terminal 5 and the $1.5 billion expansion of Terminal 4 led by Delta and JFK.  Work began in late 2019 on the $425 million expansion of JFK's Terminal 8, led by American Airlines.
"Our airports are our portals to the globe, and they must be welcoming, safe, and representative of our dynamic, world-leading city," Mayor-elect Eric Adams said. "This massive investment in JFK Airport will modernize our most important port, improve the travel experience for flyers, and inject billions of dollars into our local economy."
RELATED: 
Renderings by Port Authority of New York and New Jersey