Infrastructure bill will bring billions in funding for NYC transit projects and more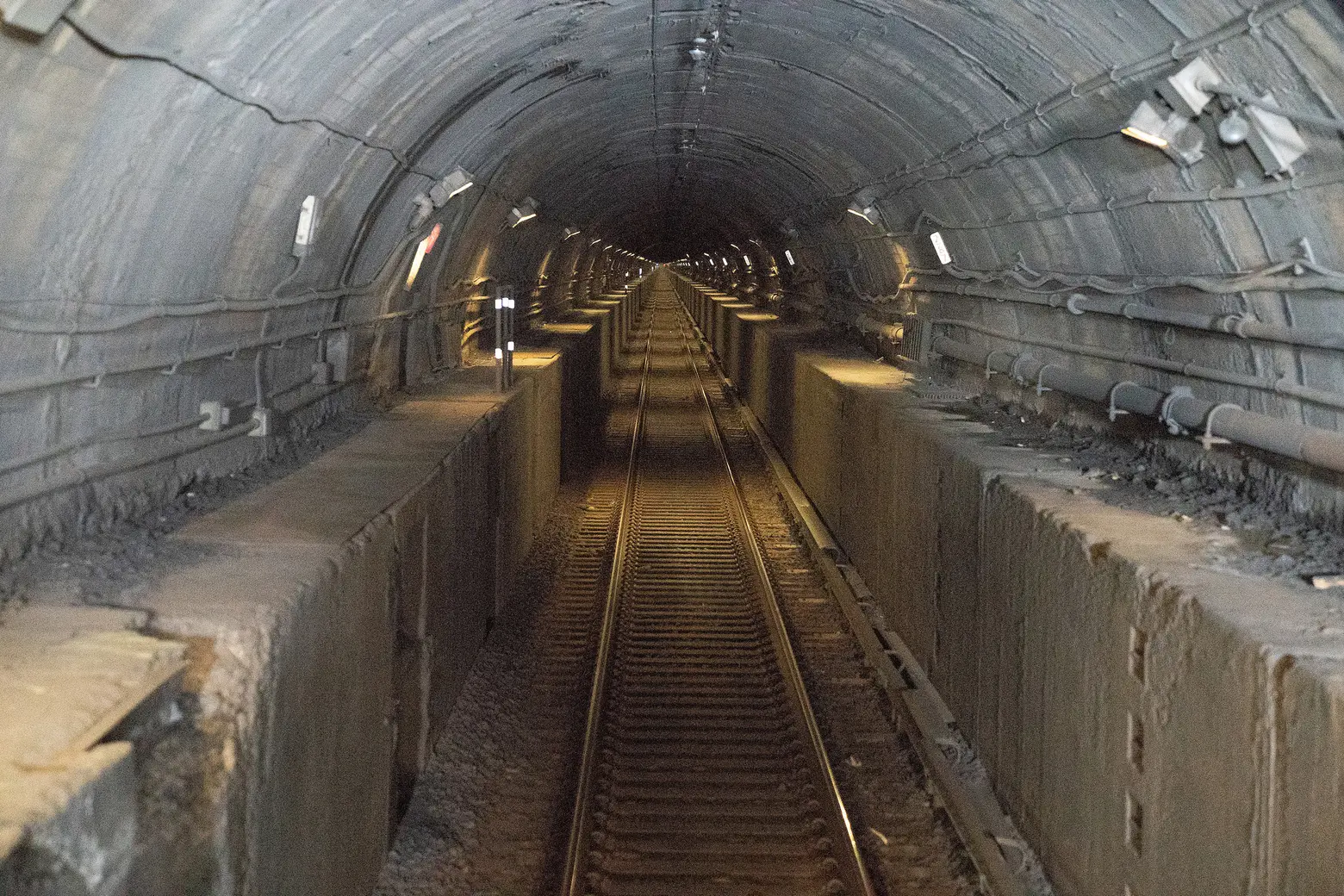 Photo courtesy of former Gov. Andrew Cuomo's office
The long-awaited bipartisan infrastructure bill passed in the wee hours of last week's end will mean billions of dollars in much-needed investment in New York City's own infrastructure. The bill, which President Joe Biden has said he will sign this week, adds $550 billion to be spent on transportation, bringing the total to $1.2 trillion, as Gothamist reports. The New York City region will see that investment in the form of projects like the addition of subway station elevators, upgrades to Amtrak–and a revival of the long-stalled Gateway Project's Hudson River tunnels. Carlo Scissura, president and chief executive officer of the New York Building Congress, said, "It really does transform the physical part of our region in a way that we haven't had a federal investment like this in decades honestly."
The bill will bring funds to the further extension of the Second Avenue subway, updates to the Port Authority bus terminal, a long list of much-needed subway improvements, and bridge and road improvements for Westchester and Long Island.
Over $6.5 billion will be headed to Amtrak's high-speed rail plans for the Northeast Corridor; $3.6 billion will go to intercity passenger rail grants. The city's airports will benefit as well, with $295 million potentially available to JFK and $150 million to LaGuardia for repairs and improvements. The state could get $90 billion for upgrades to its water infrastructure and $100 million for broadband improvement. The MTA is expected to receive more than $10 billion.
Sen. Chuck Schumer, who led negotiation on the bill as U.S. Senate Majority Leader, further detailed New York's gains for mass transit, passenger rail, highways, airports, water, electric vehicles, broadband, and more including the addition of $89.9 billion in transit funding, $937 million for the state's airports and billions to address water contaminants as well as funding for more accessible EV chargers along NY highways and upgrading buses to zero-emission vehicles.
Schumer has also outlined measures in the bill dedicated to reducing pollution and assuring limo safety as well as high-speed internet expansion in underserved areas.
The U.S. House of Representatives also agreed Friday to vote on the Build Back Better bill on the week of November 15th. The bill's absence from the infrastructure legislation has been a point of debate. Biden said in a statement, "I look forward to signing both of these bills into law."
"Congress has made good on its promise to deliver infrastructure funding through the Infrastructure Investment and Jobs Act, meaning New York will be able to make critical investments in our roads, bridges, and transit," Gov. Kathy Hochul said in a statement. "This funding also helps make our infrastructure more resilient to climate change and will expand access to clean water, supporting New York's economic growth and improving public health."
Mayor Bill de Blasio tweeted: "This is an historic moment that will change our city forever."
RELATED: