Citi Bike looks at major five-borough expansion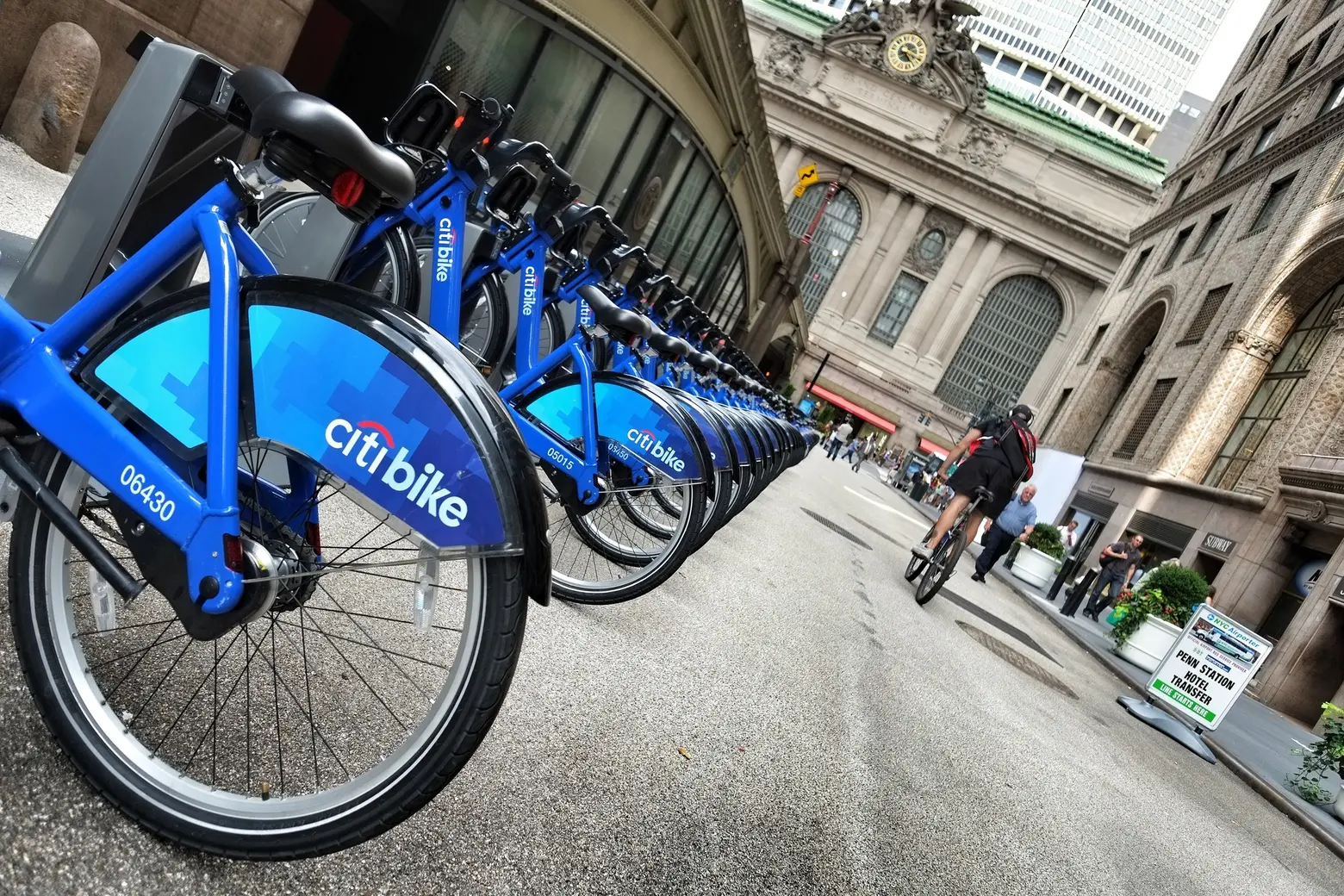 Image by Nick Harris flickr CC
6sqft recently reported that so many people are hopping on Citi Bikes that even bus ridership has been affected. But there are parts of New York City–Staten Island and the Bronx for example–don't have that option because the familiar blue bikes haven't made it into their neighborhoods–yet. Citi Bike parent company, Motivate, has approached City Hall with a plan that would add 6,000 bikes to the system–4,000 of them in areas that currently have no docks–without spending tax revenue, the New York Daily News reports.
In exchange for the major rollout, Motivate asked to skip reimbursement for lost parking meter revenue–the company reimburses the city for lost parking meter revenue from the bike share stations in high-ridership areas like Manhattan, Brooklyn and Queens–and to have more flexibility in meeting the city's performance metrics without risking the associated fines they currently pay. They also asked the city to keep competitors at bay, which translates to having exclusive rights to run NYC's bike share system.
Citi Bike has been expanding in already-covered neighborhoods, and City Council members have been clamoring for service in their districts that have no bikes; the bike share program has questioned the profitability of the service in those areas.
At a council hearing Wednesday, Department of Transportation Commissioner Polly Trottenberg said she wants a five-borough system and is open to the idea of a tax-free expansion. "We all know we want to get to a five-borough system. We want to do it in a way that's safe and efficient. We want to minimize taxpayer investment to the extent that we can."
Motivate spokeswoman Dani Simons said the company is "flexible" in how to achieve this goal, "including finding a sustainable way forward without public funding."
Citi Bike is the largest bike sharing system in the country and the only one that operates without public funding.
[Via NYDN]
RELATED: