Four new Metro-North stations in the Bronx will open by 2025, cost $1.58B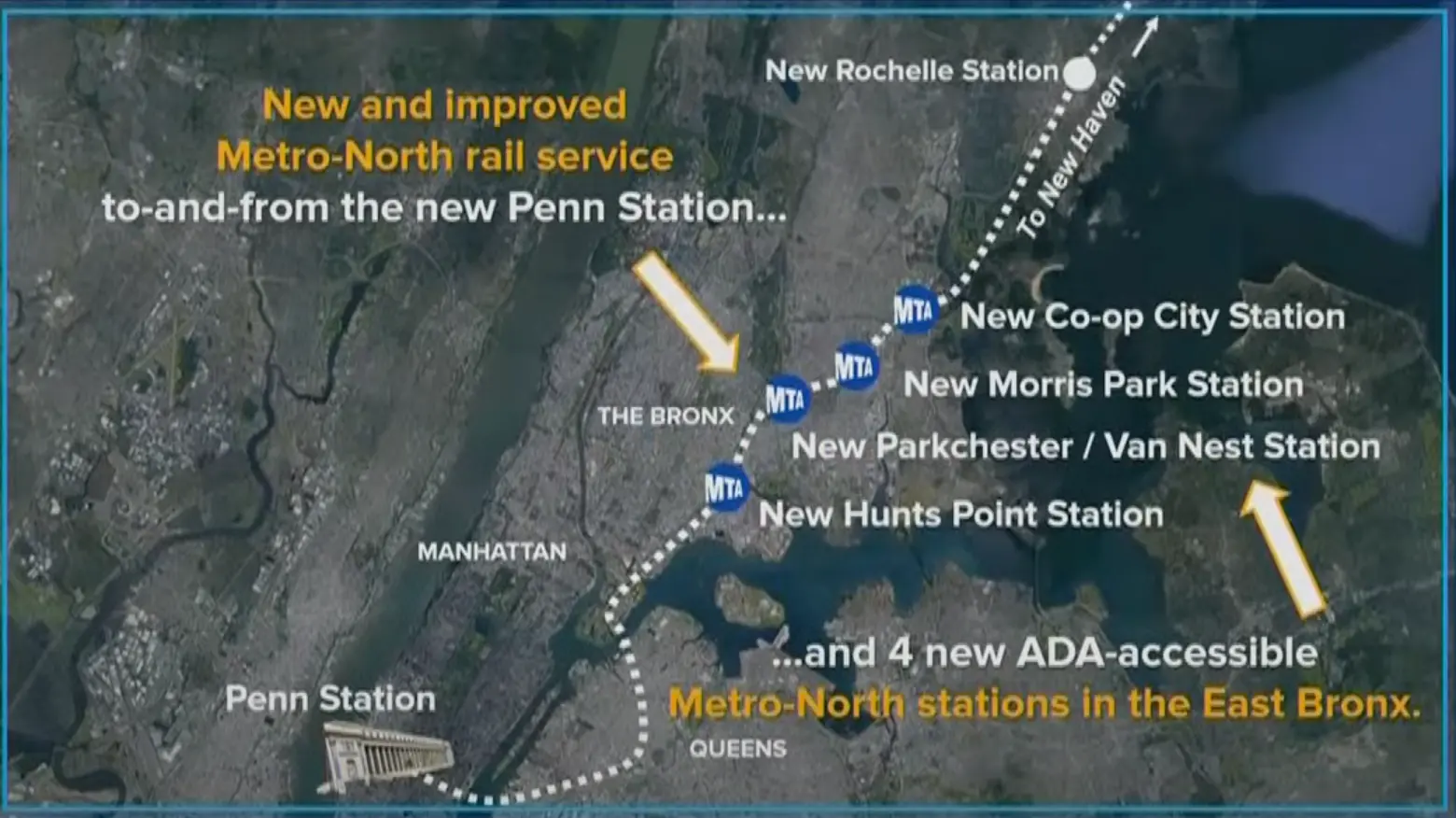 Slide from Governor Cuomo's 5.13.21 press conference
In a press conference today, Governor Cuomo announced that the plan to build four new Metro-North stations in underserved areas of the Bronx is officially moving forward after the state, federal government, and MTA all agreed to a $1.58 billion budget. Today, the state is reissuing the RFP for track upgrades and construction of stations at Hunts Point, Parkchester/Van Nest, Morris Park, and Co-op City. These trains will terminate at a reimagined Penn Station, reducing commute times for Bronx Residents by two-thirds.
As 6sqft previously reported, the Bronx expansion was first announced in 2014 as part of the larger Penn Station Access project that will link Penn Station to the Metro-North's New Haven Line. Currently, these trains pass through the Bronx but do not stop in the borough, leaving residents dependent on slower and less convenient options like subways and busses. When built, for example, the commute time into Manhattan from Co-op City will go from 75 to 25 minutes and at Hunts Point from 45 to 16 minutes. In addition, the stations will make it easier for Bronx residents to consider jobs in Westchester and Connecticut and vice versa.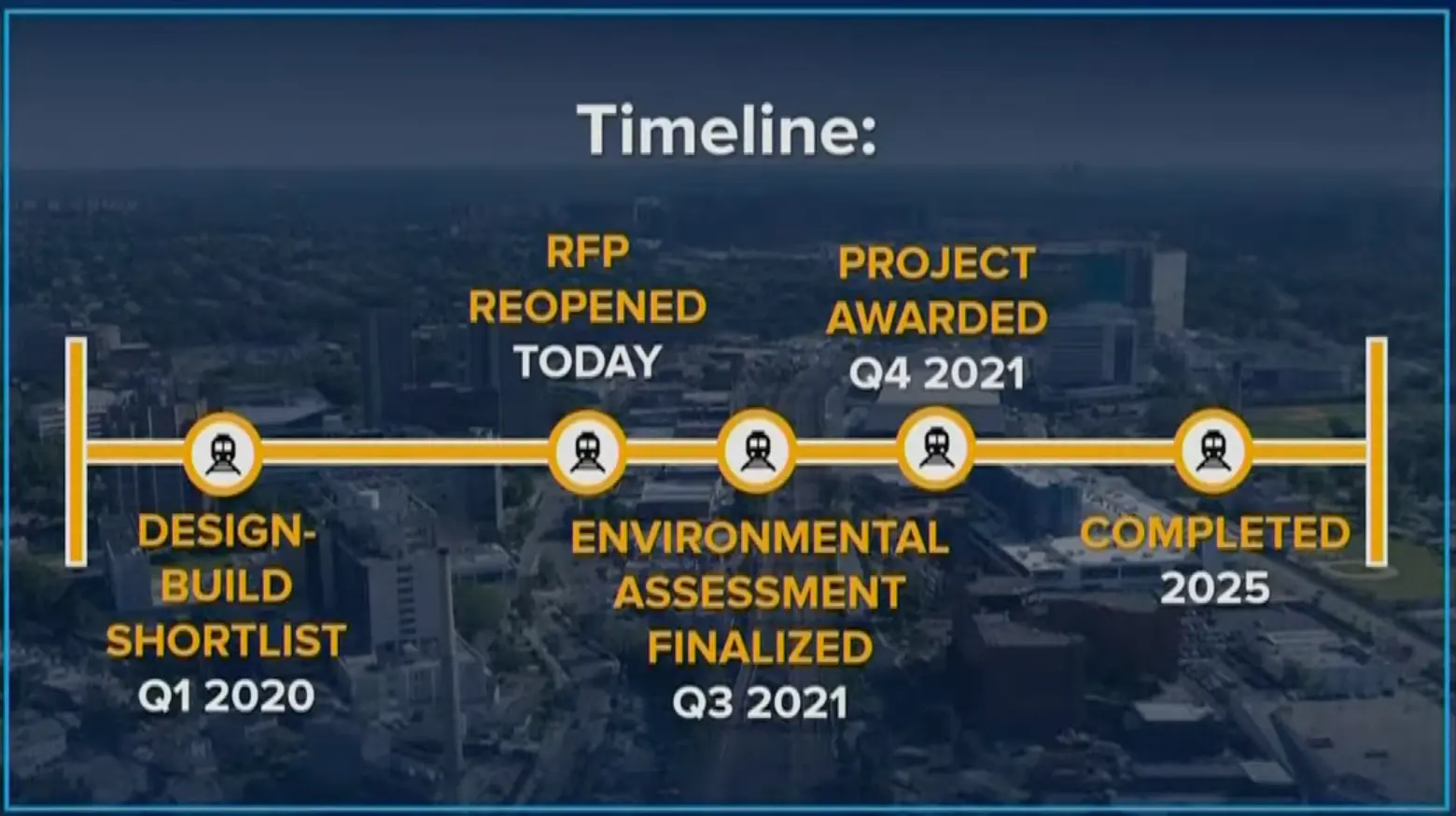 At the end of 2019, Bronx borough president Ruben Diaz Jr. and Westchester county executive George Latimer began hosting Community Council meetings about the project, comprised of representatives from civic organizations and local businesses from the East Bronx and Westchester. However, the project was put on hold due to the pandemic and the MTA's 2020 funding uncertainty.
With funding now in place, the project is expected to be awarded before the end of the year, with construction taking four years and wrapping up in 2025. When complete, 160 trains per day will run through these stations (five times more than Amtrak runs now), moving 30,000 people.
"The key is access and access to mass transit. If you look at the parts of the city that have redeveloped quickly, you notice they all have one thing in common; They are all very accessible by train," Governor Cuomo said today. Likewise, Bronx Borough President Ruben Diaz, Jr. said, "This project is a critical step forward expanding opportunities to take mass transit in the Bronx and providing an economic conduit between the Mid-Hudson region and New York City."
The MTA is making preparations for a 45-day comment period that will accompany a formal environmental review of the project. The public will be able to review project documents online and at in-person sites in the Bronx, including the Morris Park Community Association and the Bronx Jewish Community Council.
RELATED: