400 bus stops in the Bronx to be cut as part of major network redesign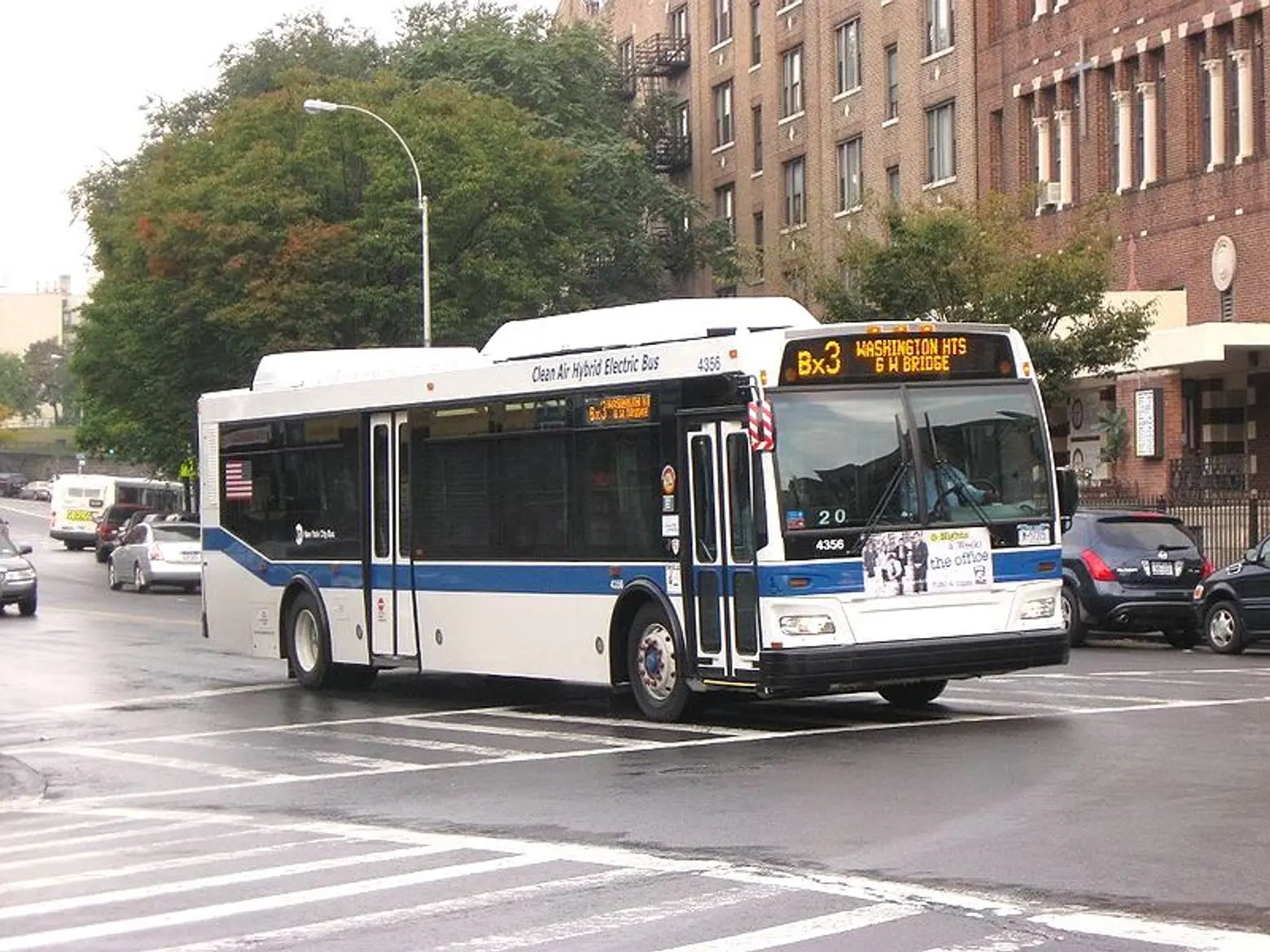 Four hundred local bus stops in the Bronx will be cut as part of a major system redesign, the Metropolitan Transportation Authority announced Tuesday. The large reduction is an attempt to speed up travel times by moving bus stops further apart, from an average of 882 feet to 1,092 feet between them. The new plan also brings two new local routes and an express route to the borough, providing commuters better peak-hour service between north Bronx and Midtown.
"The Bronx bus redesign gives us the opportunity to build a foundation for a new high-frequency network to serve the largest number of riders at the times when they need bus service the most," Andy Byford, president of NYC Transit said in a press release.
"This is a customer-focused proposal that incorporates an unprecedented level of public input realized by finding innovative ways to reallocate and reinvest finite resources."
The MTA will run two new routes, the Bx25 and the M125, to better connect neighborhoods lacking transit options. The Bx25 will run between Bedford Park and Co-op City via Allerton Avenue, with the M125 replacing some parts of the Bx15 that runs along 125th Street to Manhattan.
On average, it takes a bus between 20 and 60 seconds to re-enter traffic from a bus stop. By reducing the number of stops, the buses will be able to travel faster, according to the MTA's plan. The agency said it will consider the impact on the community when removing the stops, especially those near retirement communities and schools, or those that serve as transfers to subway stations.
Other plans include bringing Select Bus Service further east on Story Avenue into Soundview, improved crosstown bus service in the central part of the Bronx, new bus maps and real-time bus information at stops, as well as all-door boarding for all routes by 2021. OMNY, the new contactless payment system, will hit all buses by the end of next year.
According to the MTA, bus routes in the Bronx have not undergone a major upgrade in over a century, when the city changed the routes from trolley lines. The detailed report, made in collaboration with the city's transportation department, falls under the Fast Forward plan, aimed at modernizing both the city's subway and bus systems.
The plan requires approval from the MTA board before the redesign is implemented, which the agency says could happen by the middle of next year.
Transit advocates had hoped the plan would go further. TranistCenter, a group pushing for better public transportation across U.S. cities, said the plan "doesn't deliver the all-day/every-day frequency riders need on major routes." The group tweeted on Tuesday: "Gov Cuomo needs to invest in more bus service, not more MTA cops."
RELATED: