Take a 102-year-old subway to playoff games at Yankee Stadium this weekend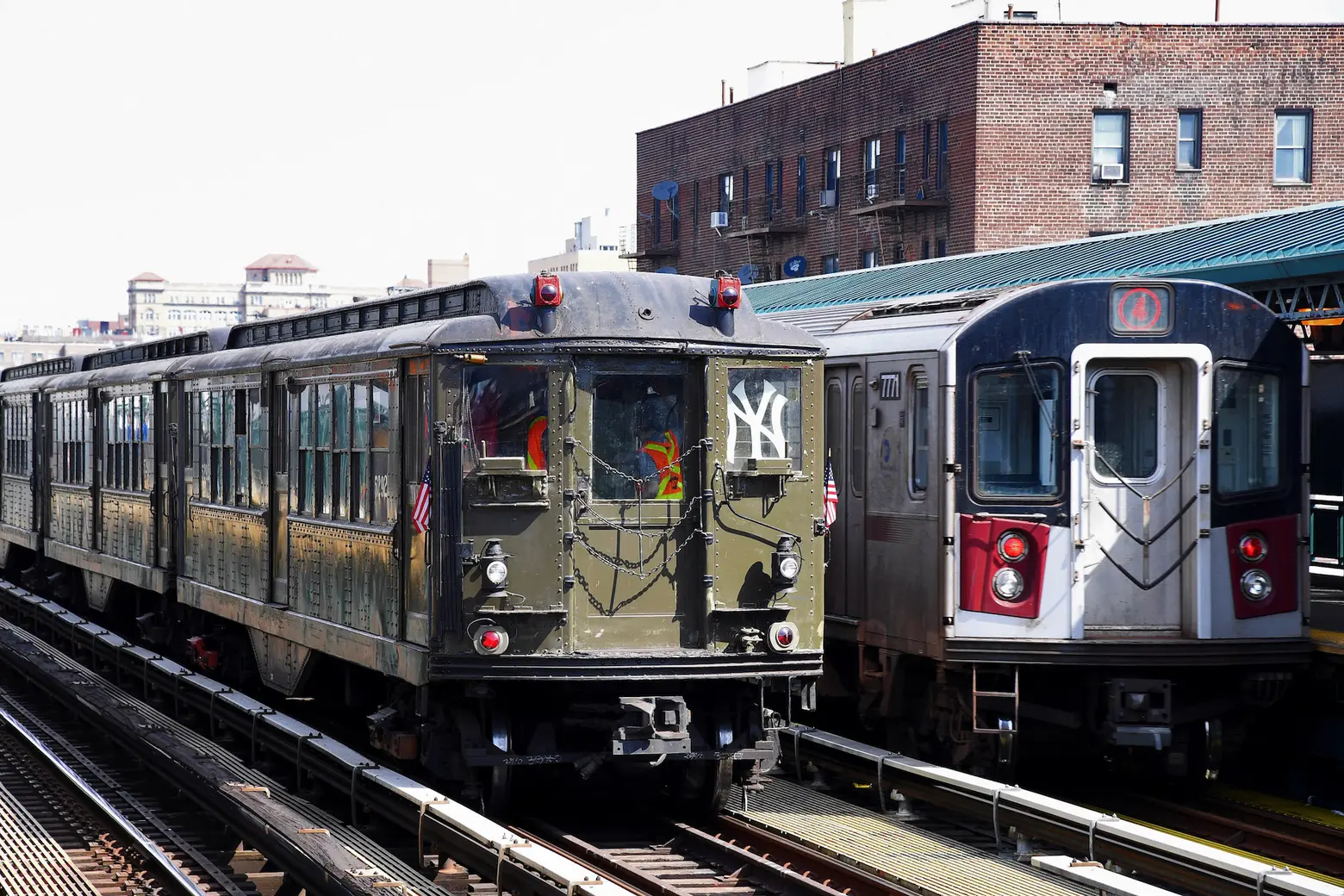 Photos by Marc Hermann, Courtesy of the New York Transit Museum
New York Yankee fans headed to the Bronx this weekend can get to the stadium on trains that were in service during Lou Gehrig and Babe Ruth's tenure with the team. The Metropolitan Transportation Authority will run an express vintage 1917 Lo-V train on Friday, Oct. 4 and Saturday, Oct. 5 from Grand Central to 161st Street, kicking off the Yankees' postseason run in historic fashion.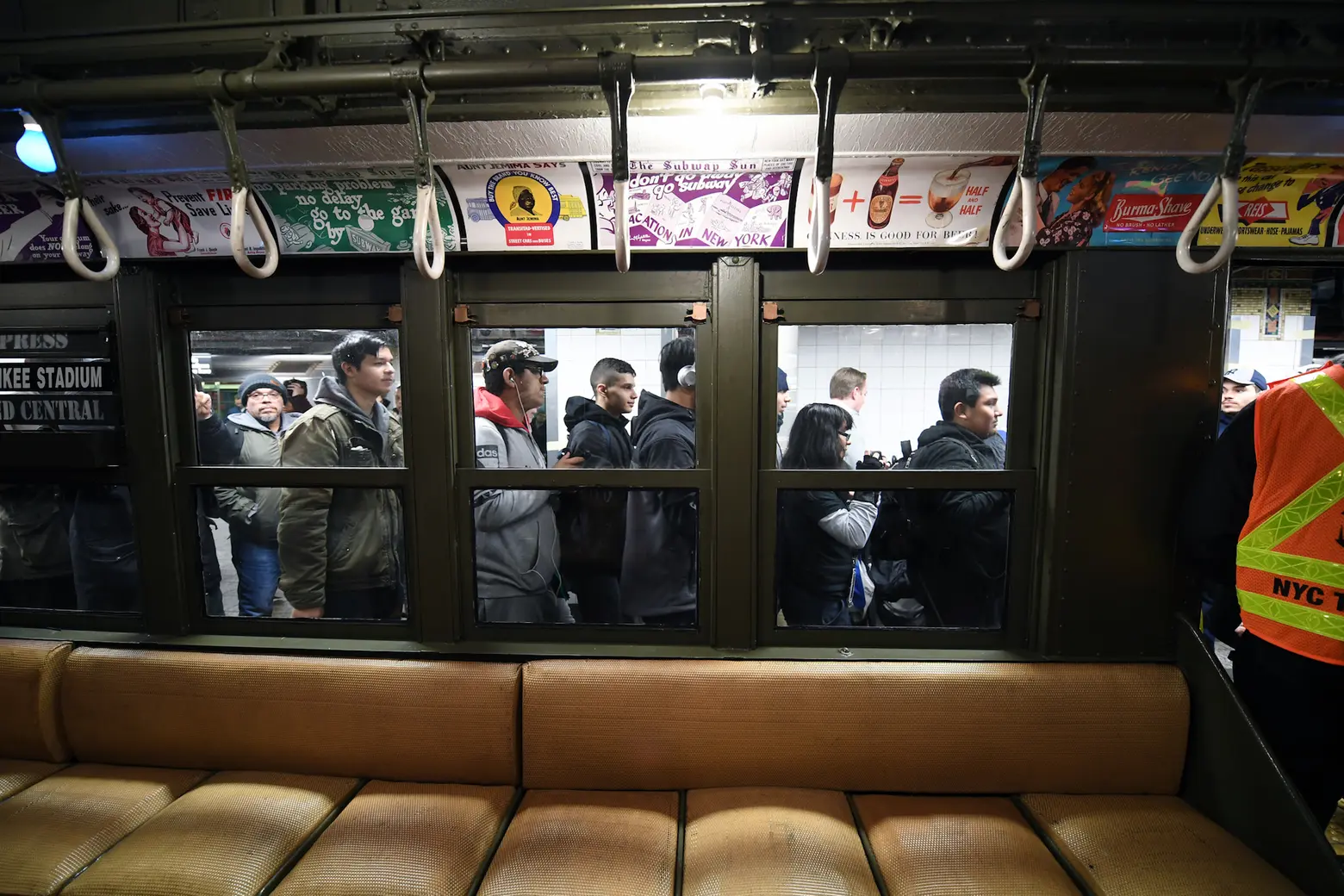 The Nostalgia Train, owned by the New York Transit Museum, began service in 1917. After running for more than 50 years, the city retired the Lo-V fleet in the 1960s. According to the museum, more than 1,200 of these cars ran in the system and were some of the last cars owned by the Interborough Rapid Transit (IRT) before the city took over the subway system in 1940.
"We are thrilled that our vintage trains are heading to Yankee Stadium again!" Concetta Bencivenga, the director of the NY Transit Museum, said in a statement. "Riding the same train cars that were in service back when Lou Gehrig and Babe Ruth were dominating the American League makes an already enjoyable trip that much more special."
In addition to its army-green exterior, the subway features an old-school aesthetic of rattan seats, ceiling fans, and drop sash windows. Riders can grab on to the old-fashioned straphangers while enjoying the vintage advertisements found throughout the cars.
The vintage train will leave from the uptown 4 train platform at 42nd Street-Grand Central on Oct. 4 at 4 p.m. and on Oct. 5 at 2 p.m, running express to Yankee Stadium. Riders will reach 161st Street in about 25 minutes, getting there in plenty of time to see the Bronx Bombers take on the Minnesota Twins in the first game of the American League Division Series.
Get more details on the Nostalgia Train ride to Yankee Stadium here.
RELATED: 
Photos by Marc Hermann, Courtesy of the New York Transit Museum