NYC Ferry continues expansion with new Bronx stop in Throgs Neck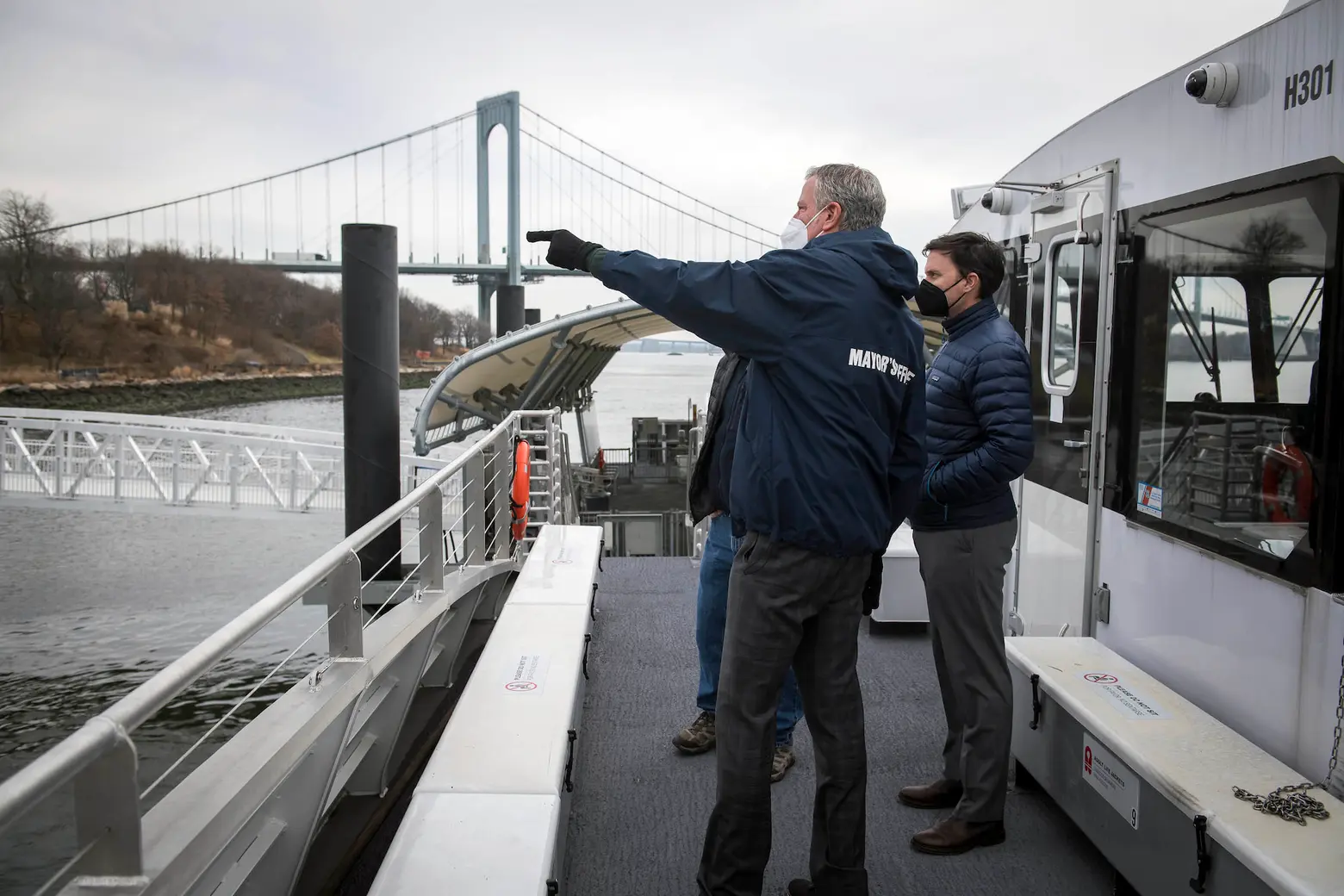 NYC Ferry launched service in Throgs Neck in the Bronx with the opening of a new landing at Ferry Point Park. Tuesday, December 28, 2021. Credit: Ed Reed/Mayoral Photography Office on Flickr
Mayor Bill de Blasio on Tuesday cut the ribbon on a new ferry landing in the Bronx. Located at Ferry Point Park in Throgs Neck, the new landing extends NYC Ferry's Soundview route, which stops on the Upper East Side, Midtown, and the Financial District. With the addition of this new stop, the Soundview route begins at Ferry Point Park, continuing onto stops in Soundview, East 90th Street, 34th Street, Stuyvesant Cove, and Wall Street/Pier 11. The entire route takes a total of 60 minutes.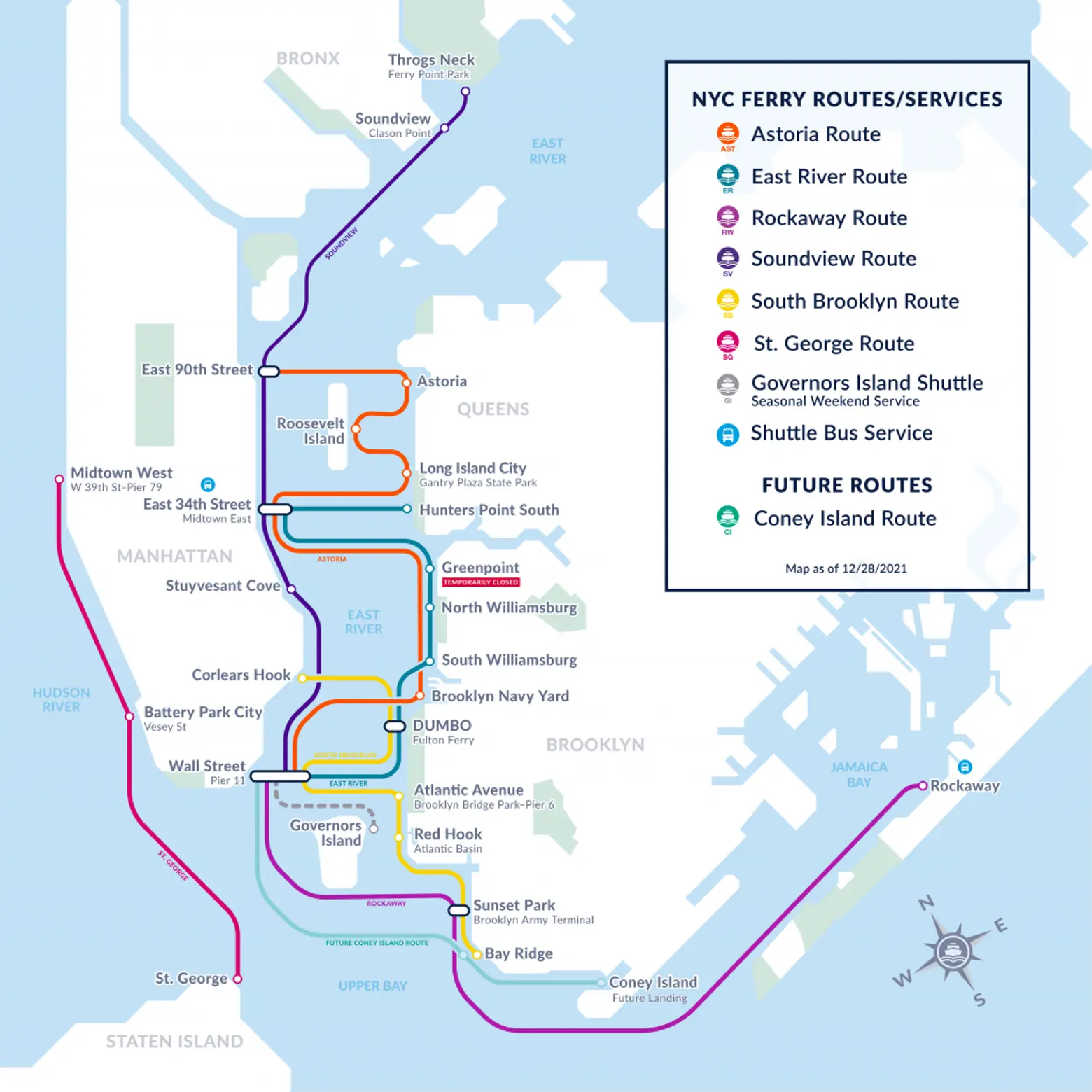 Courtesy of NYC Ferry
"The Throgs Neck ferry landing is a game-changer for Bronx commuters," de Blasio said. "This landing will provide affordable, accessible, and time-saving transport, expanding transit options for all New Yorkers, further connecting the five boroughs and building a recovery for all of us."
The new landing ensures more reliable service and a cheaper trip for commuters coming from the Northeast Bronx. A brand new parking lot is available to riders, as well as a shuttle service from the parking lot to the ferry landing.
The new ferry landing is part of a wider initiative by the city to expand the NYC Ferry system to better accommodate New Yorkers living in areas with less accessible public transportation. In August 2021, the ferry system added the St. George route which connected Staten Island to the west side of Manhattan. The expansion plan has also brought service to Coney Island and year-round service to Governor's Island.
"NYC Ferry has become an integral part of New York City's transportation system less than five years since its launch, and today we're excited to bring service to Throgs Neck to help Bronx residents reach their workplaces and other destinations faster," Rachel Loeb, president of the city's Economic Development Corporation, said.
"NYC Ferry ridership has outpaced expectations since the system first launched and ridership has recovered from the COVID crisis faster than any other mode of transit. We are proud this system is serving all five boroughs with safe, reliable, daily service, as we keep more New Yorkers with limited public transportation options moving."
Ferry trips cost $2.75 one-way and $121 for a 30-day pass. Riders can purchase tickets by downloading the NYC Ferry app or at the ticket vending machines found at every ferry landing.
RELATED: