Checking in on the Progress at One World Trade Center in Photos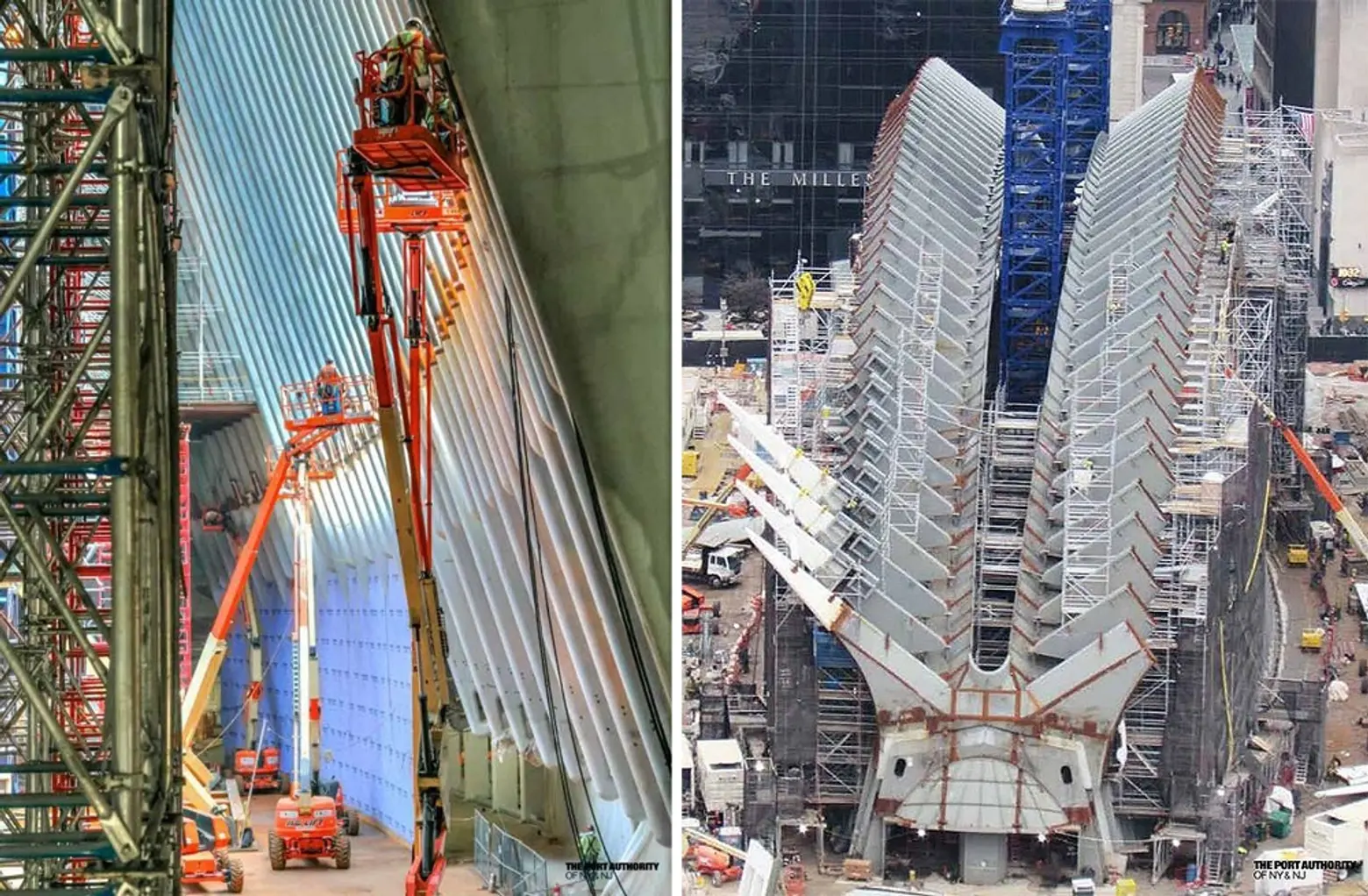 As many of you architecture buffs know, One WTC now rises a symbolic 1,776 feet, making it the tallest building in the Western Hemisphere and the third tallest in the entire world. Designed by renowned architect David Childs of Skidmore, Owings and Merrill, it also has a LEED Gold certification and is the most environmentally sustainable project of its size. After a temporary real estate slump, the 104-story, glass and steel building is now 56% leased, with big-time tenants like Conde Naste, Morgan Stanley, Legends Hospitality, and BMB Group. Eight years after construction began, One World Trade is at an exciting juncture with its tenants expected to move in by the end of the year, already beginning to build out their office spaces. The original crew of 10,000 has been reduced to 600, and we're checking in on what these remaining workers are up to.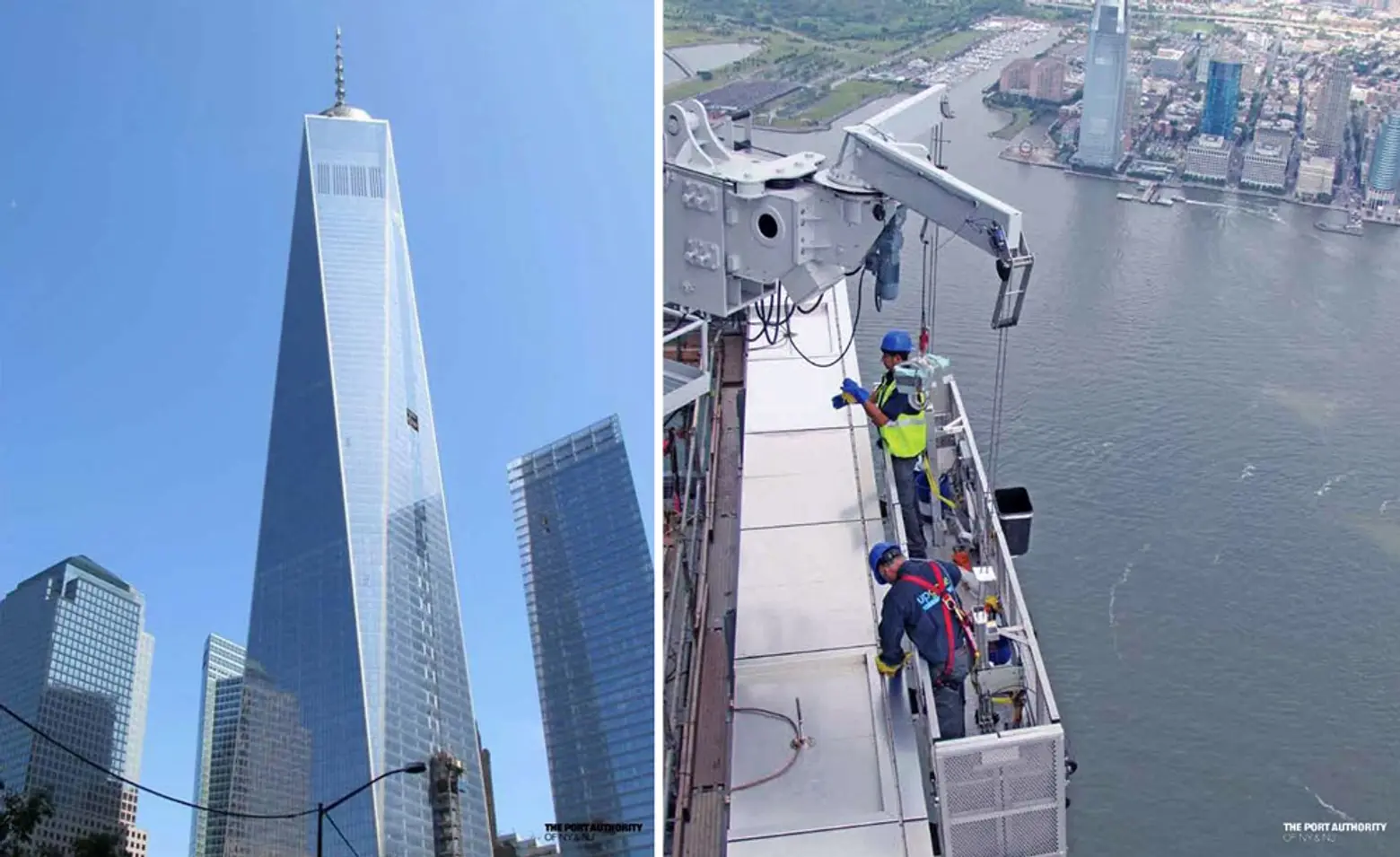 Here, the crew works on the roof of One WTC, 1,368 feet above the ground.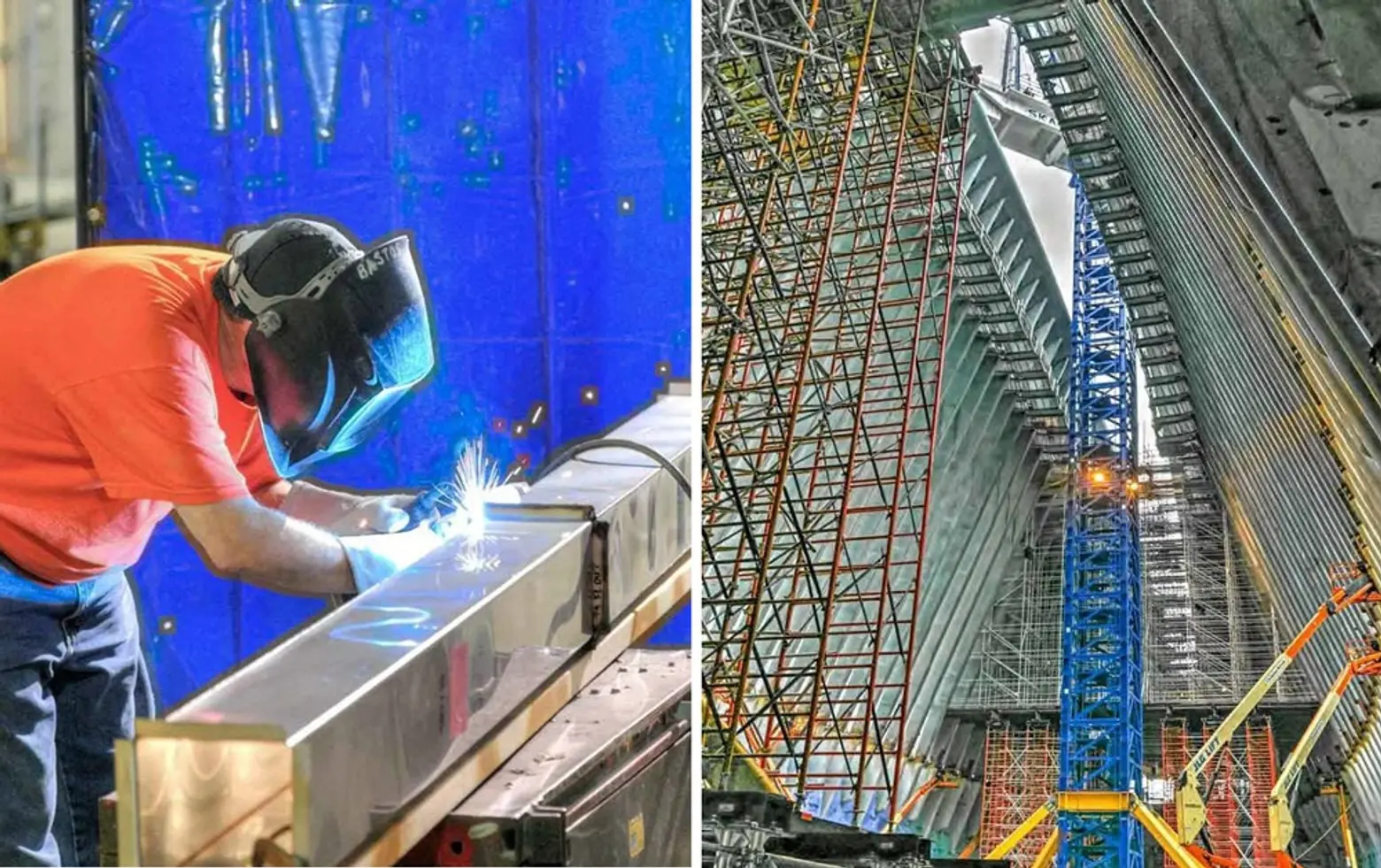 To the left, a welder works on duct installation at WTC Transportation Hub Transit Hall. Climate-controlled corridors will connect One World Trade Center to a new PATH terminal, 11 subway lines, the new Fulton Street Transit Center, the World Financial Center and ferry terminal, and underground parking.
On the right is a stunning view inside the WTC Oculus, which will hover over the main transit hall of the Hub. Designed by architect Santiago Calatrava, the station is the focal point of the $4 billion Transportation Hub project.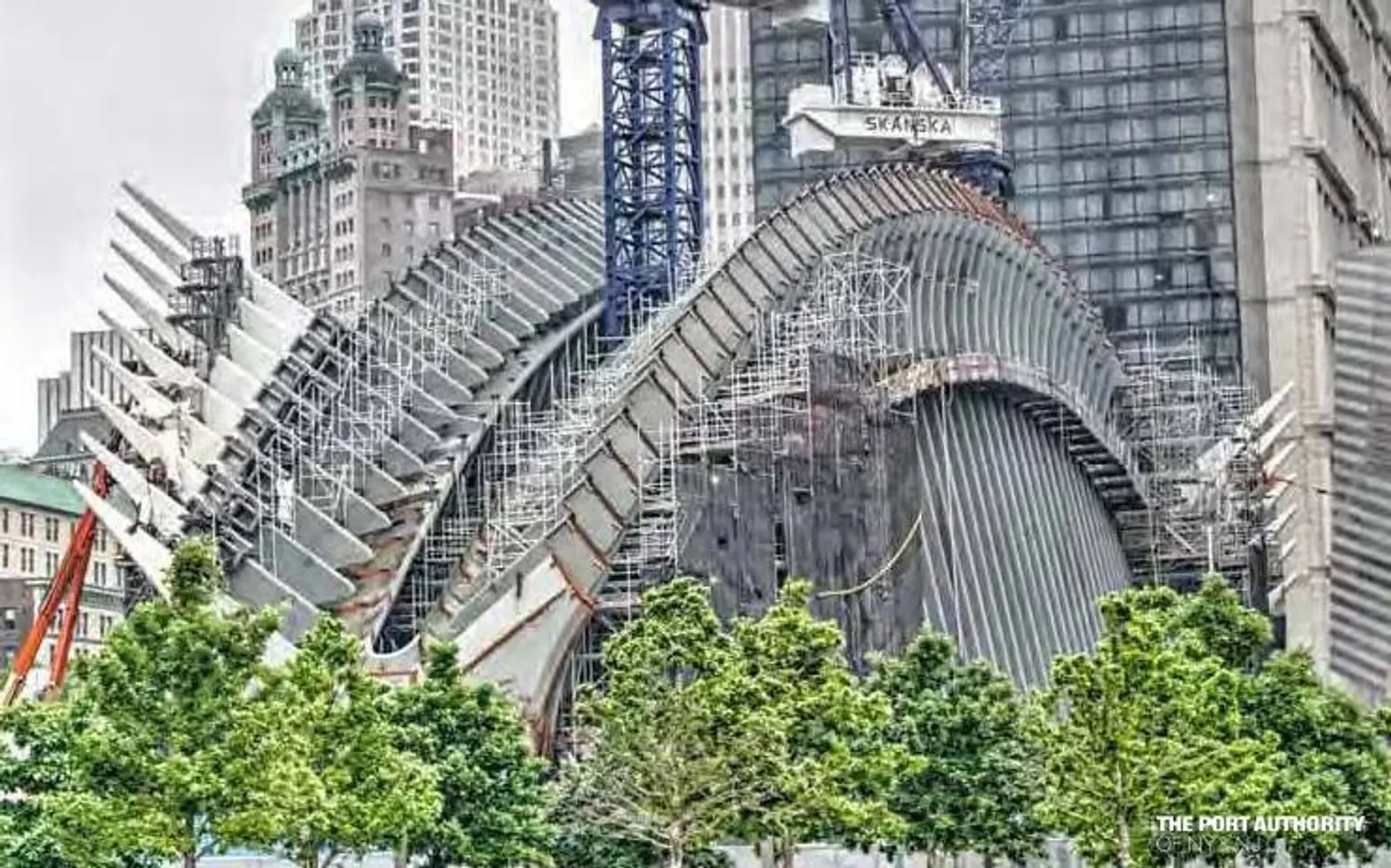 An exterior shot of the oculus. Originally, the structure was planned to mechanically open and close, but this element was eliminated for security reasons, as well as space and budget restraints. For the same reasons, the ribbed-design was also scaled back.
Another amazing view of the Oculus construction, as well as a fear-of-heights inducing shot from the top of the tower.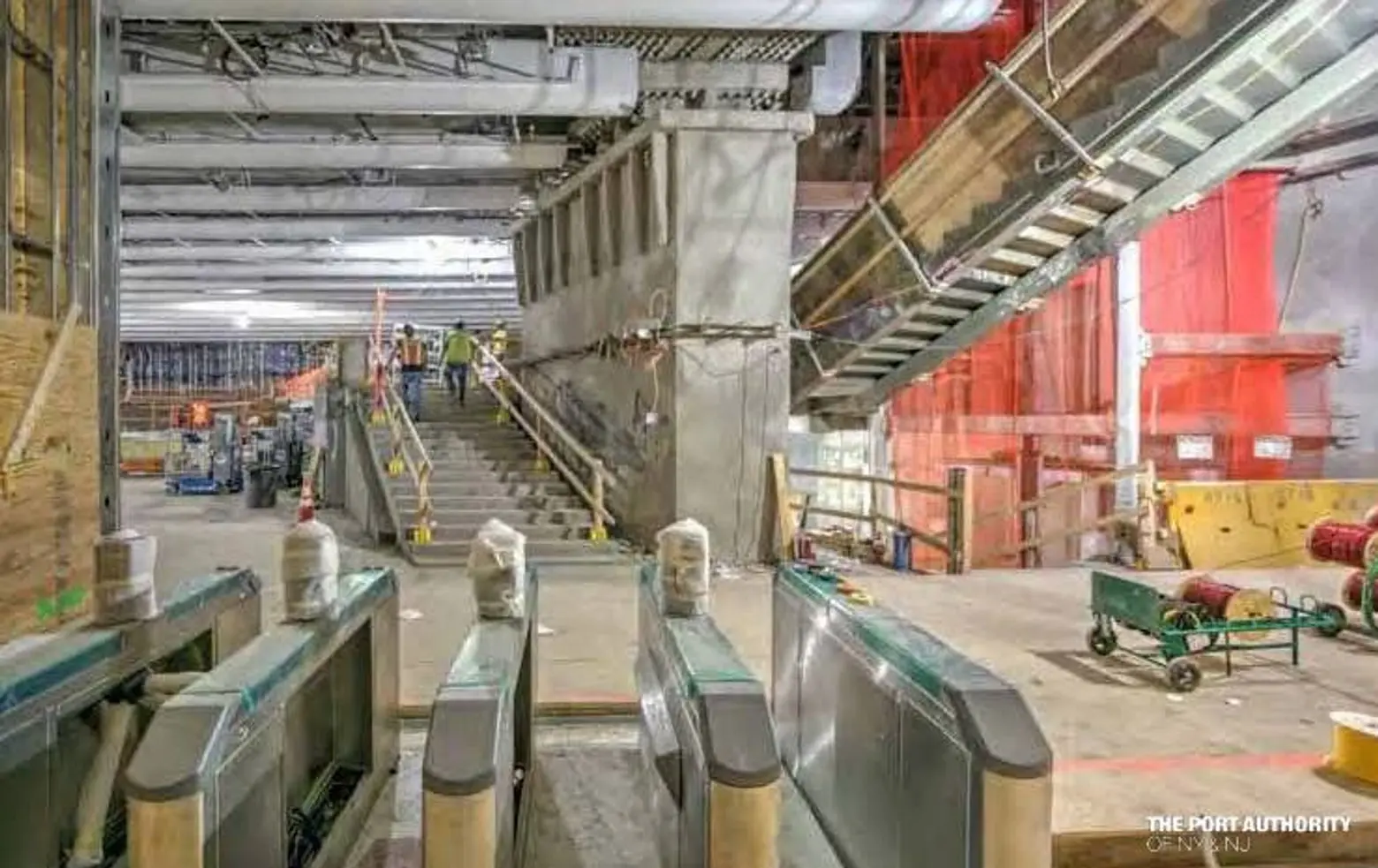 Work on the PATH Hall continues at the Transportation Hub.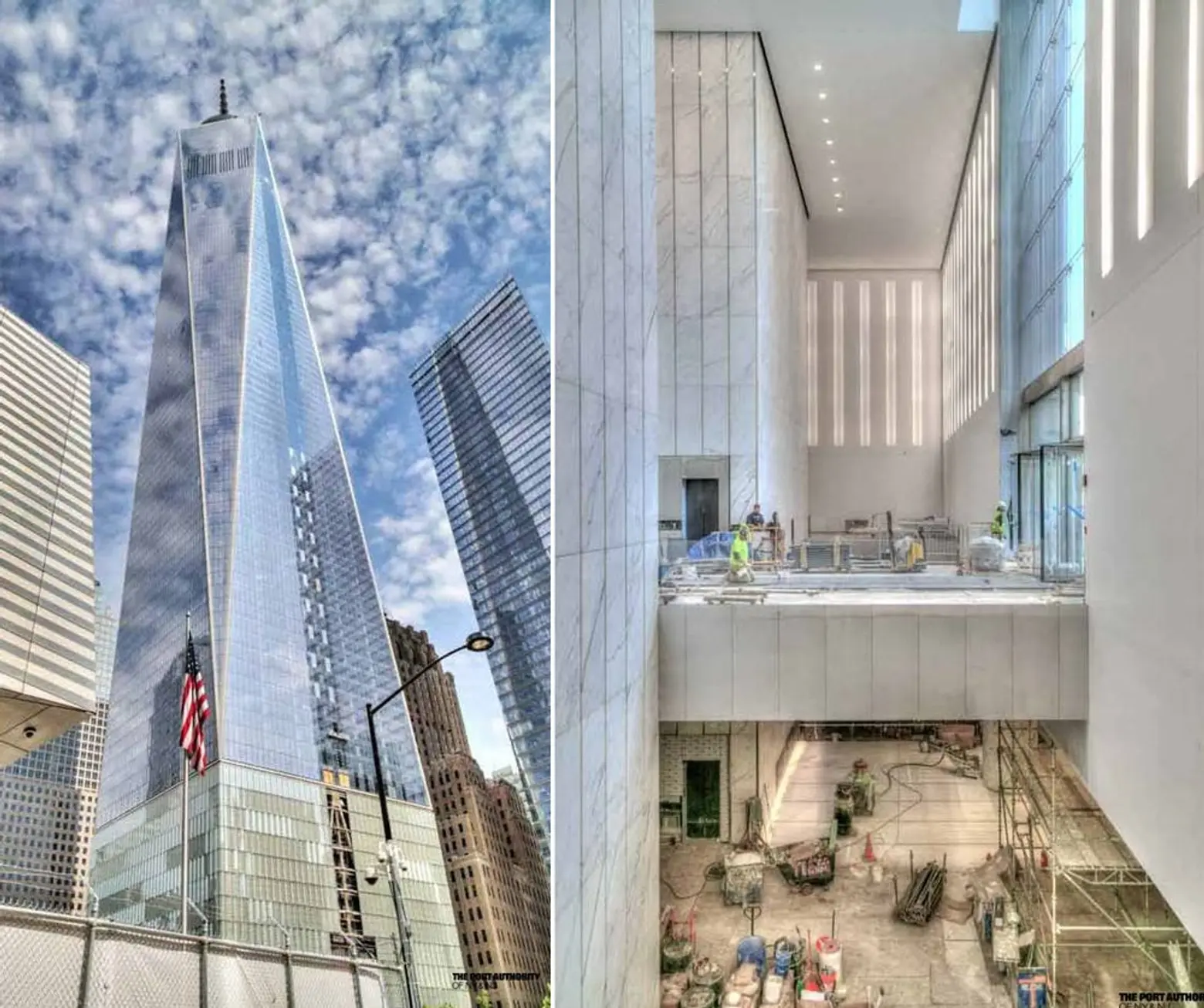 Here is a glimpse into One WTC's future multi-level lobby.
Want more? Check out the rest of our gallery below.
Photos courtesy of WTC Progress and the Port Authority of New York and New Jersey