Billionaire Art Collector in Contract to Buy Andy Warhol's $85M Former Montauk Compound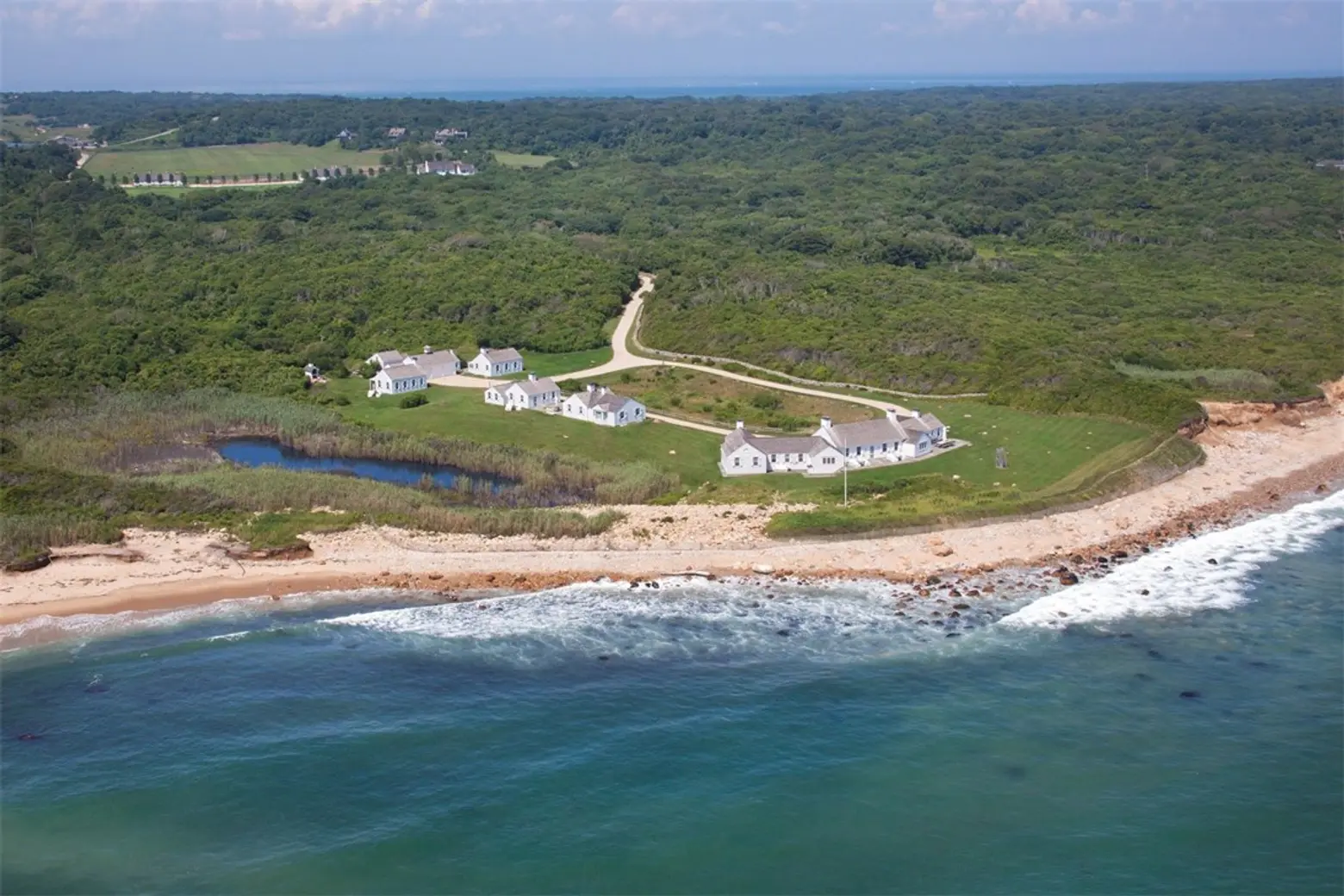 "I knew Andy in the early 1980s as a very young man, and I'm a collector of his work . . . I'm very lucky to have this opportunity to live out this dream. It's a work of art." This is what billionaire art collector and Upper East Side gallery owner Adam Lindemann told the Post regarding going into contract on Andy Warhol's $85 million former Montauk estate and equestrian farm.
Warhol bought the 30-acre compound, known as "Eothen," in 1972 along with filmmaker friend Paul Morrissey for a mere $225,000, putting Montauk on the map as an A-list retreat on par with the East End. As 6sqft reported when the listing hit the market in June, "For years, the artist used the compound as a city retreat, entertaining friends and luminaries that included Jackie Onassis, Mick Jagger, Elizabeth Taylor and John Lennon. Back then, guests of Warhol enjoyed 600 feet of private oceanfront and 24 acres on the bluffs overlooking the ocean." And now Lindemann, whose fortune comes from his father George Lindemann's success in pharmaceuticals and pipeline companies, can try to relive these glory days.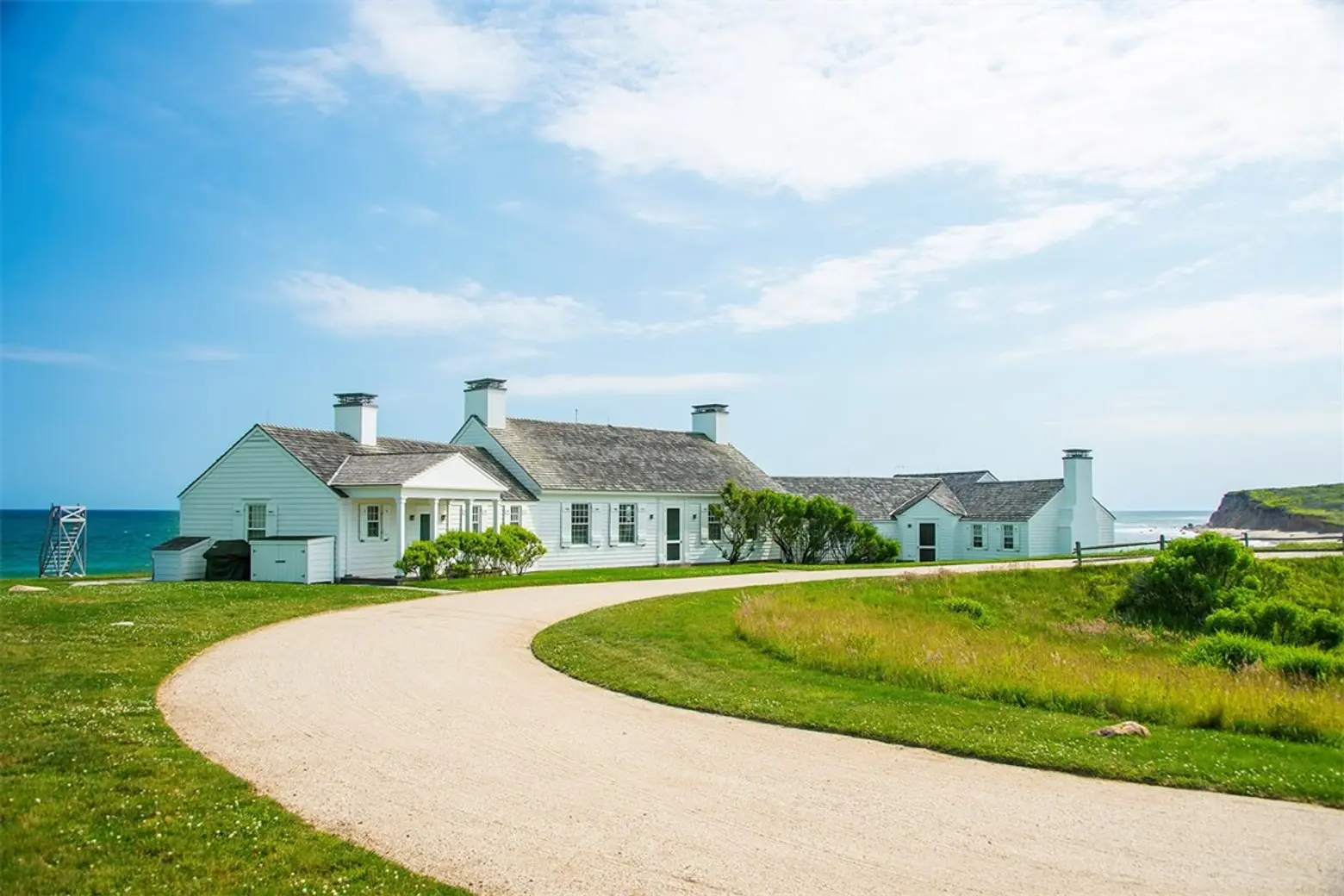 The estate was built in the 1930s as a 5.7-acre fishing camp for the Church family, the inventors of Arm & Hammer Baking Soda. They hired architect Rolf W. Bauhan to design the six clapboard houses, one serving as the seven-bedroom main home. These still exist on the property (they were restored by famed architect Thierry Despont), as does the 24-acre equestrian facility and two large horse barns that were built by Carl Fisher in the late 1920s.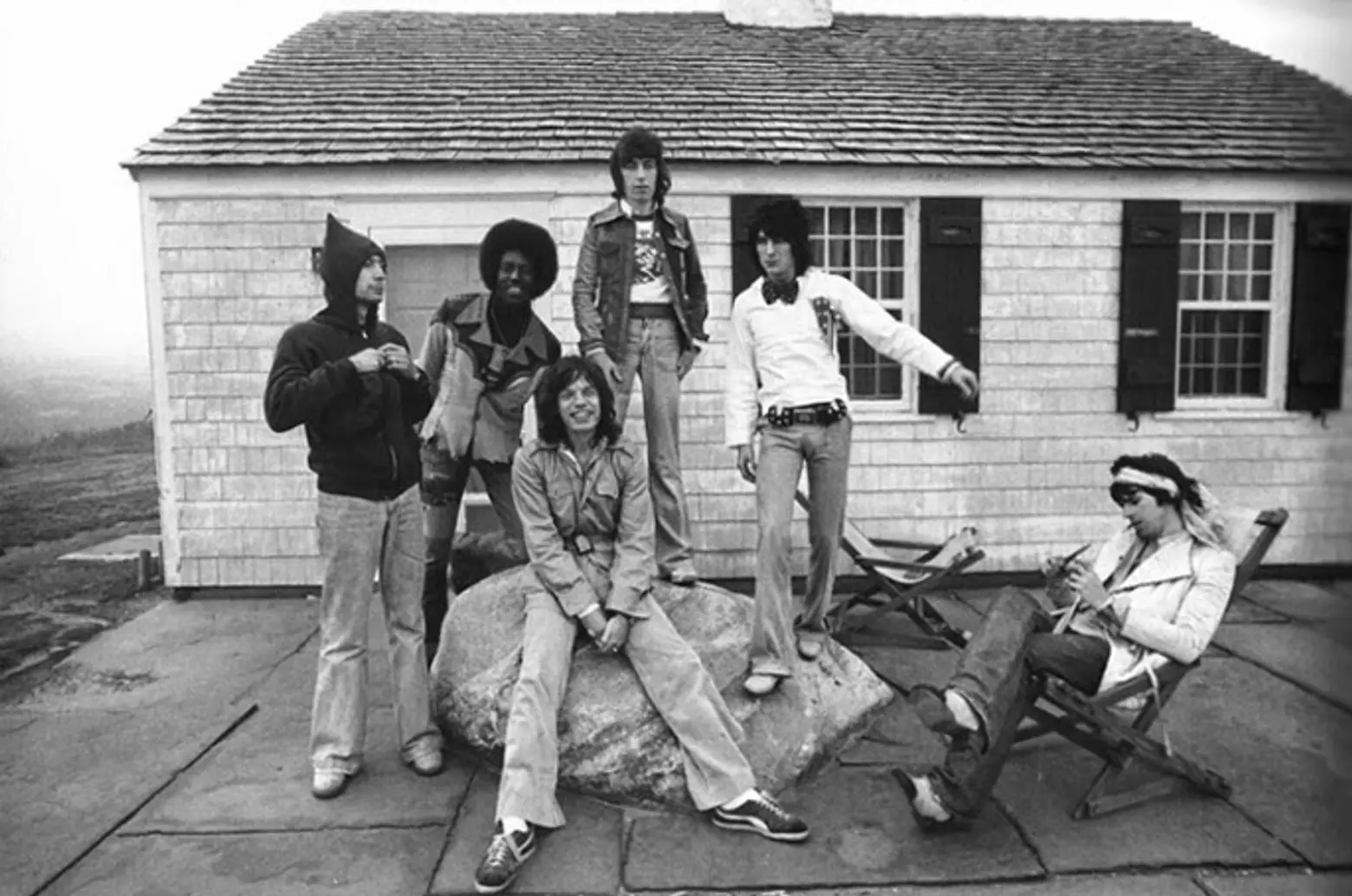 The Rolling Stones at Andy Warhol's Montauk Estate in 1975

Mick Jagger with Andy Warhol on his estate
Warhol was so inspired by his time at Eothen (which means "to the east") that he created his 1972 "Sunset" prints from the view there. That summer, Warhol rented the main house to Princess Caroline  and Lee Radziwill, the season when the Rolling Stones first visited. Three years later, the Stones rented the compound as they prepared for their Black and Blue tour.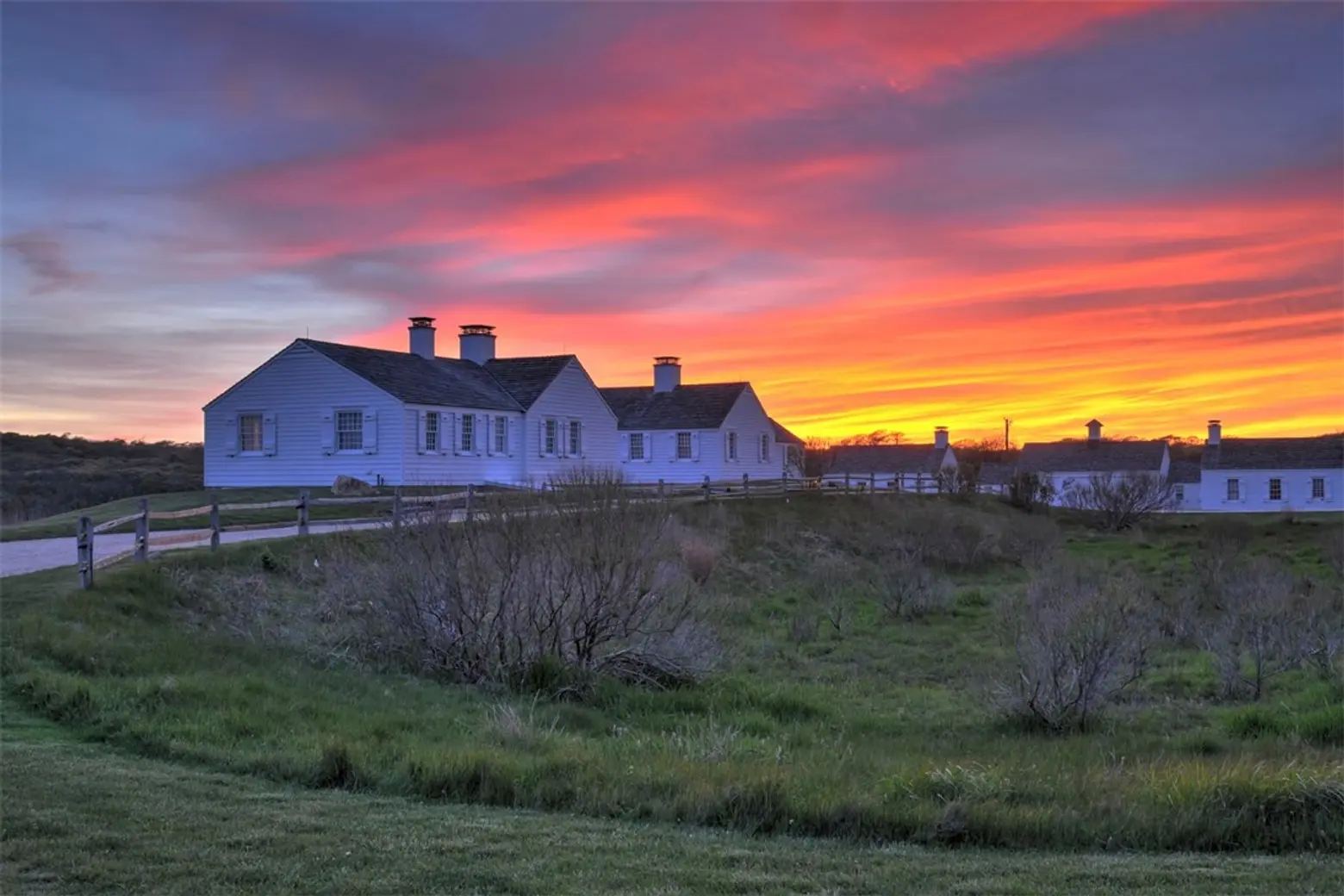 After Warhol's death in 1987, Morrissey donated 15 acres of the property to the Peconic Land Trust. He listed the compound for $50 million in the early 2000s, but it proved a hard sell.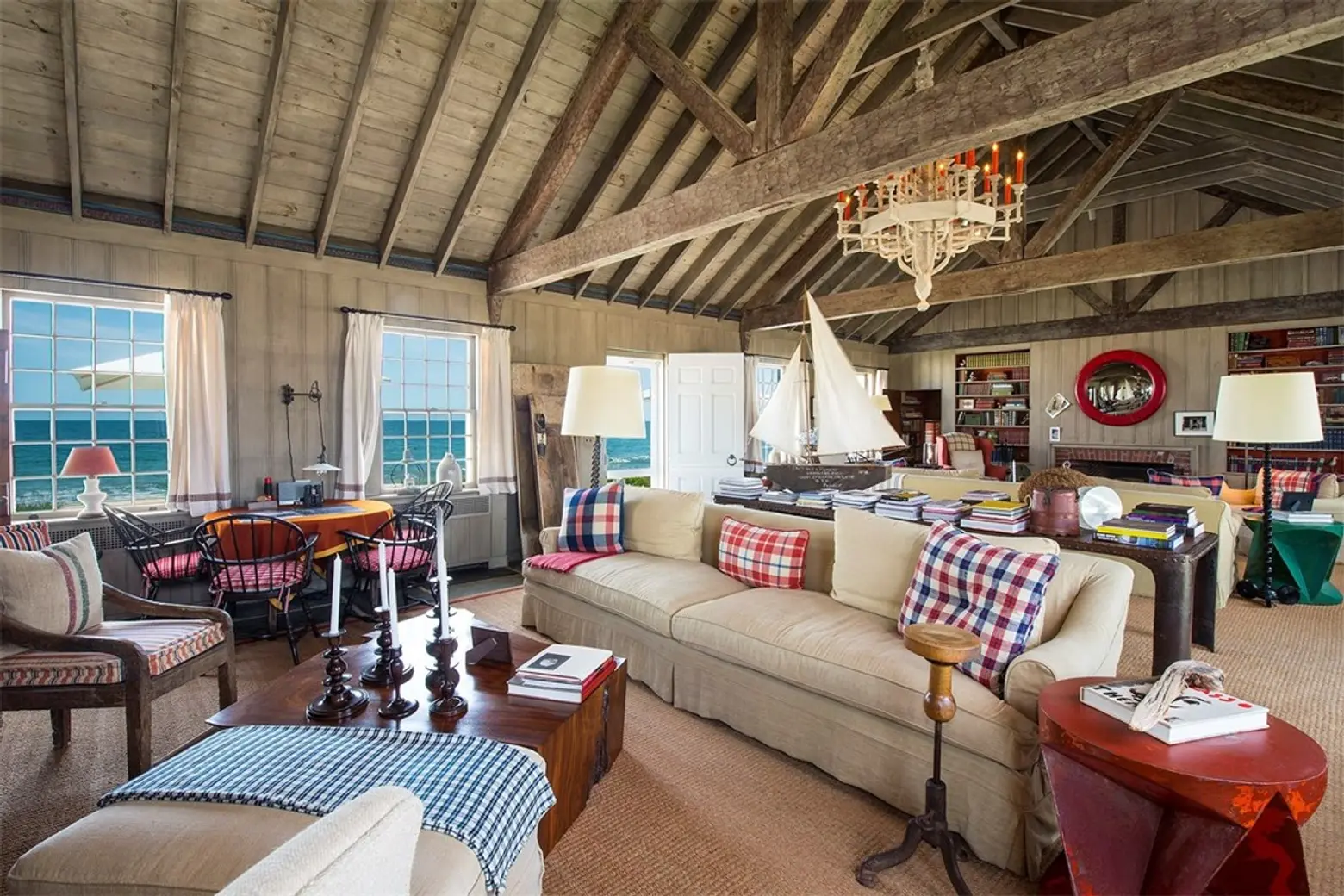 It wasn't until 2007 that J. Crew CEO Mickey Drexler bought the estate for $27 million, then giving it a full, catalog-ready remodel.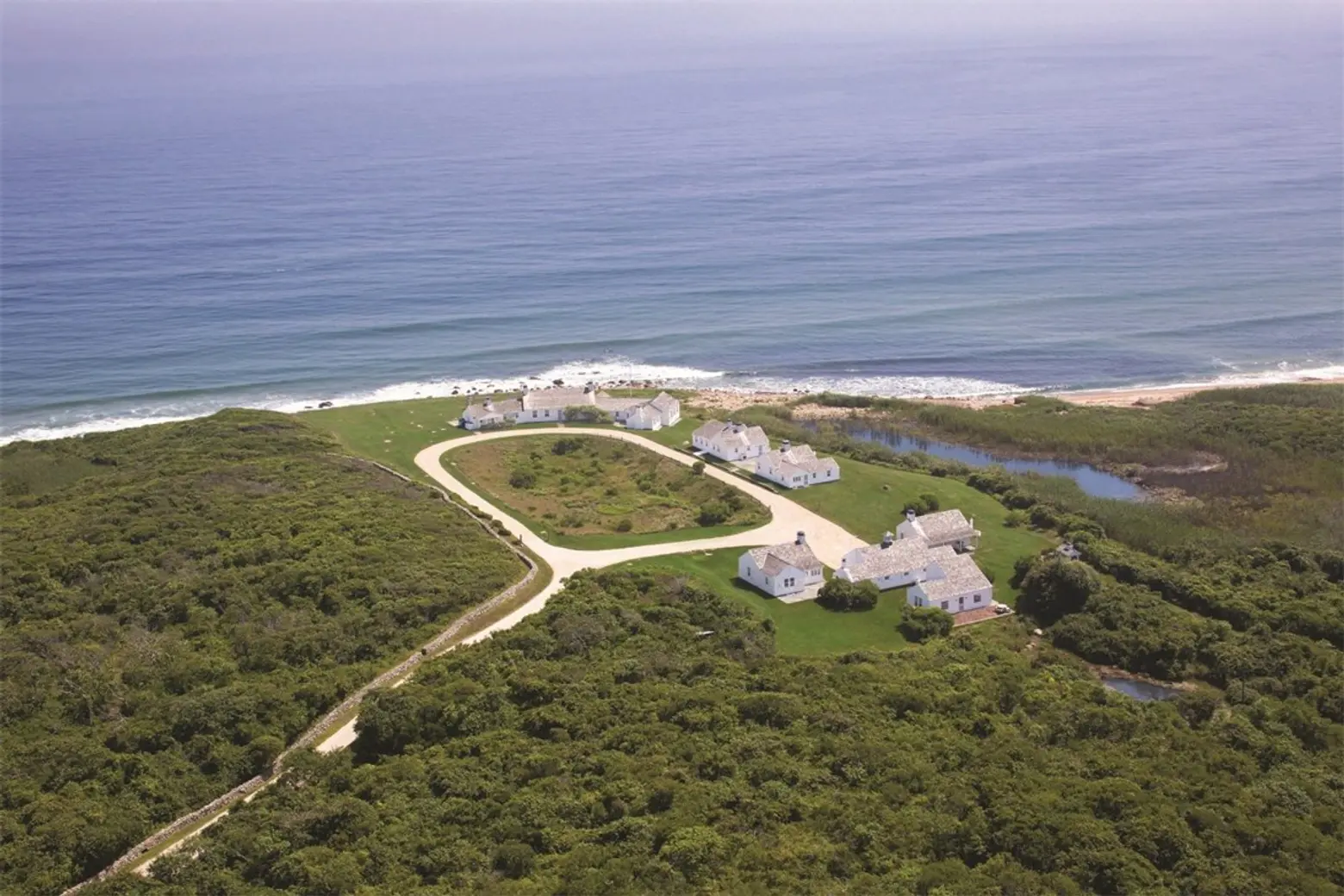 Lindemann, who has been referred to as "pompous" by certain media outlets, made headlines a few years ago when he erected (no pun intended) a phallic sculpture on the bluffs of his other Montauk mansion–not too popular with his neighbors. But with all the land he just acquired at Eothen, he can certainly put his taste on view without controversy, especially since sources say he has no interest in utilizing the equestrian farm.
[Listing: 16 Cliff Drove & 8 Old Montauk Highway by Paul Brennan and Ronald White at Douglas Elliman]
[Via NYP]
RELATED: