Asking $750K, this 316-year-old Colonial in Huntington was home to Walt Whitman's ancestors
Listing photos courtesy of Douglas Elliman
In 1705, this home was built for Nehemiah Whitman, great-grandfather to Walt Whitman. It's also where the poet's grandfather, Jesse Whitman, was born. And in 1881, according to Douglas Elliman, Walt Whitman himself visited the property, stopping at its private cemetery where he "composed a lament on the graves of his ancestors." Since its construction, the Colonial has had only four owners, and after last selling in 1995, it's now on the market for $750,000. Known as the Whitman-Rome house, it retains tons of original details like pine-floorboards, ceiling beams, wooden doors, and four fireplaces.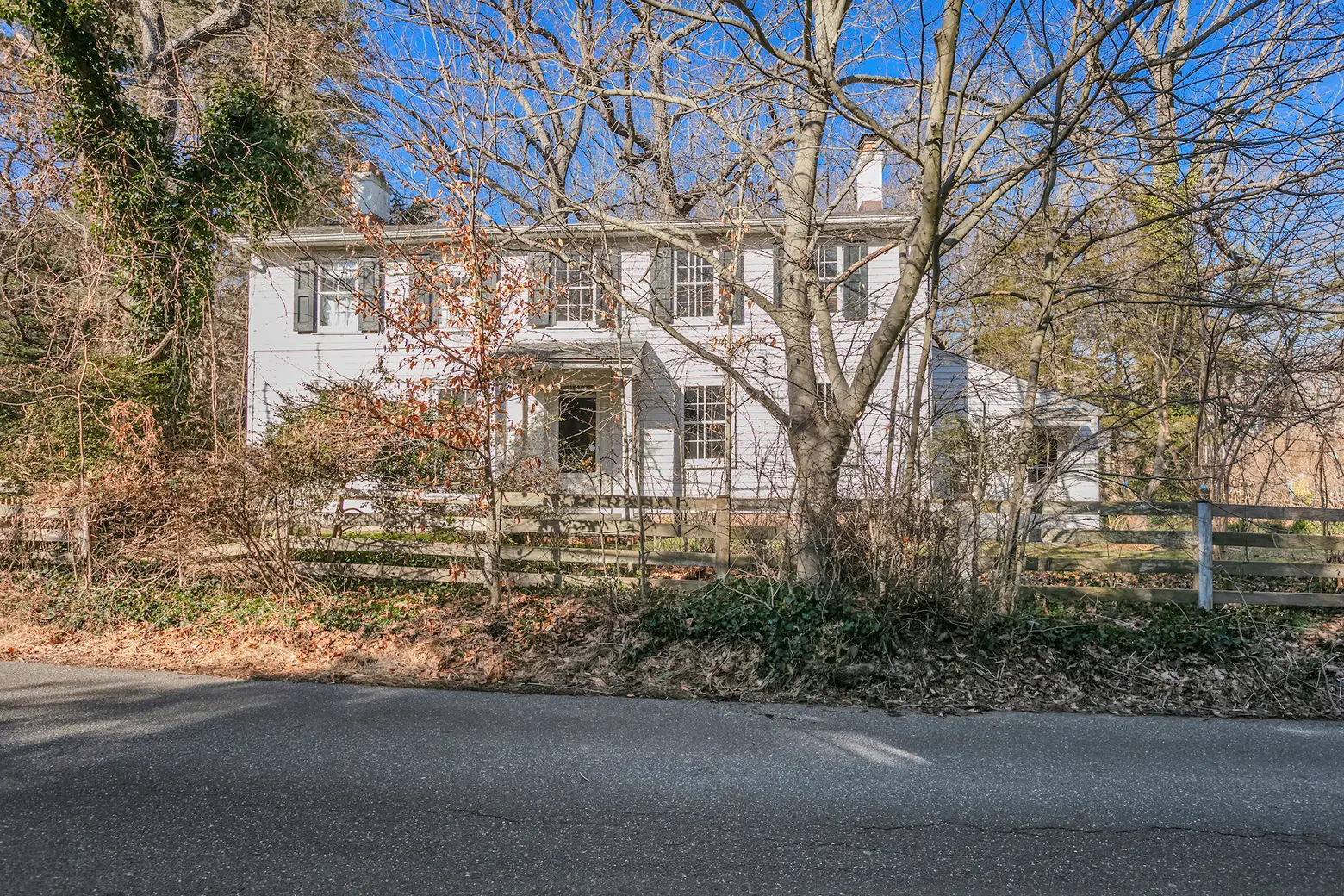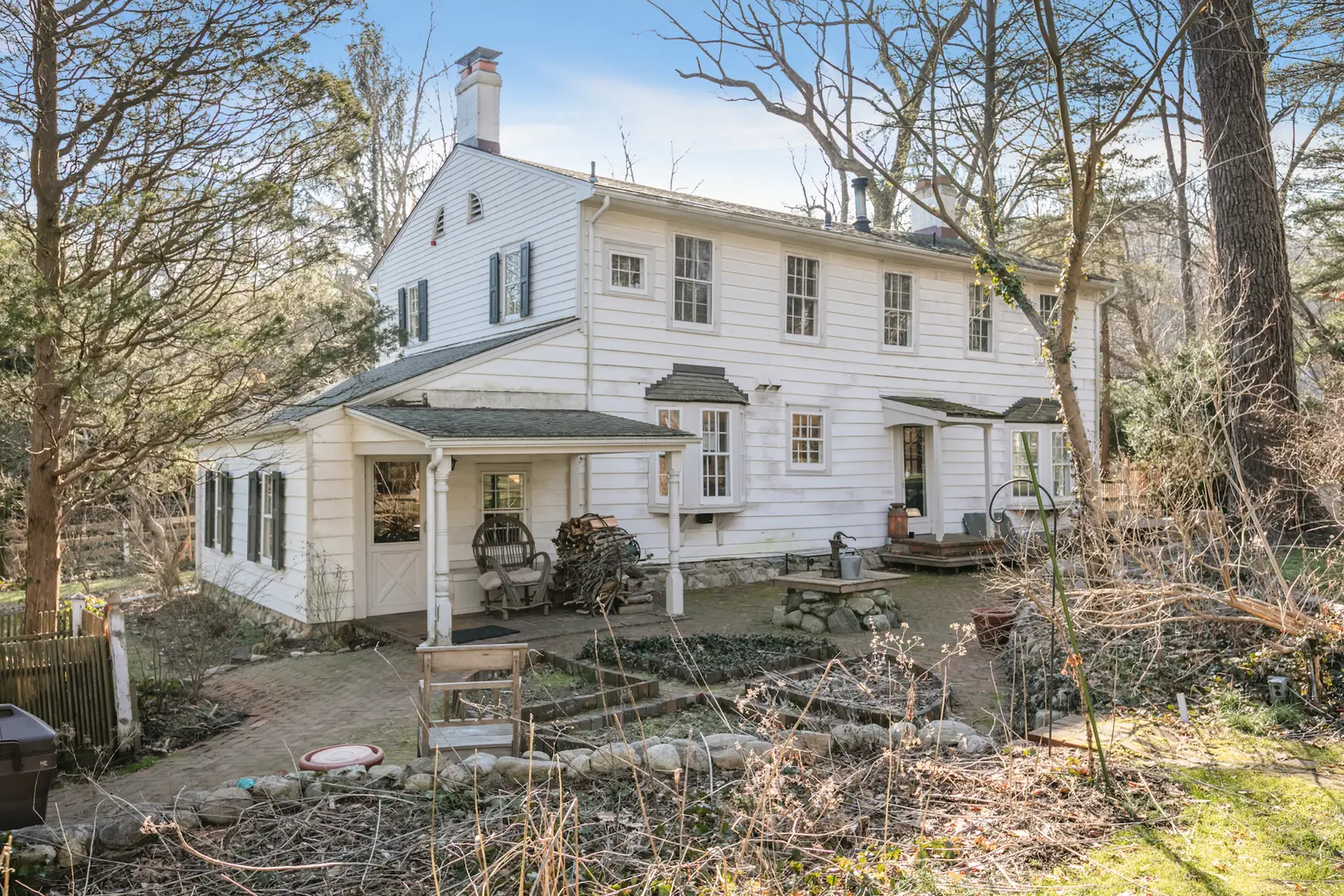 The Colonial home is built of cedar and clapboard. As the Walt Whitman Initiative explains, there's "an historical marker outside identifying it as the 'Home and Burial Site of 2nd Lt. Nathaniel Whitman (1732-1804) of the Huntington Militia during the American Revolution.'" Nathanial was the grandson of Joseph Whitman (Walt's great-great-great grandfather), who was an original settler of the West Hills hamlet of Huntington. In 1821, Nathaniel's son Daniel failed to pay the $1,400 mortgage and the home was sold to the Rome family. (In 1819, Whitman, too, was born in West Hills, and this home is now a State Historic Site that you can visit.)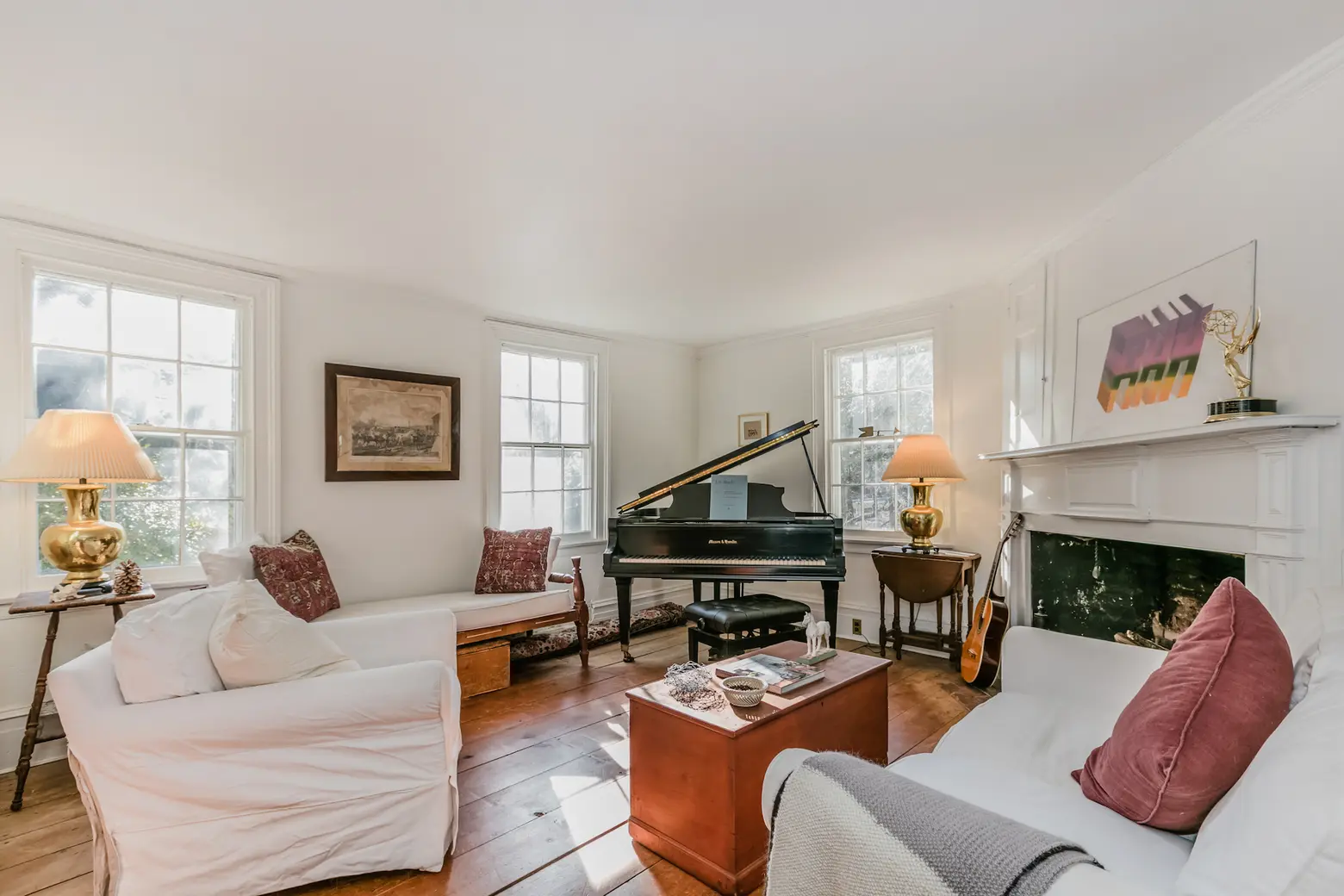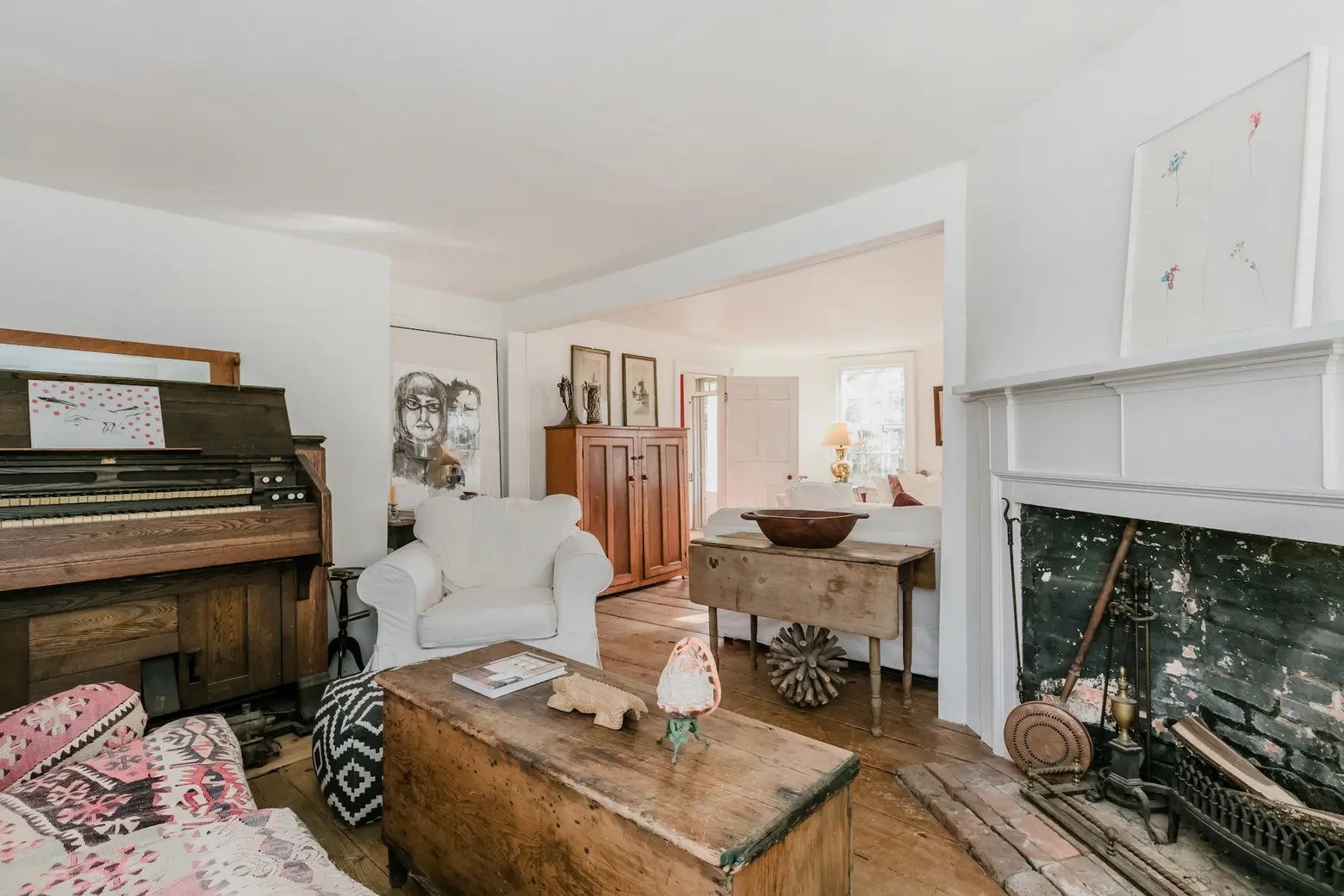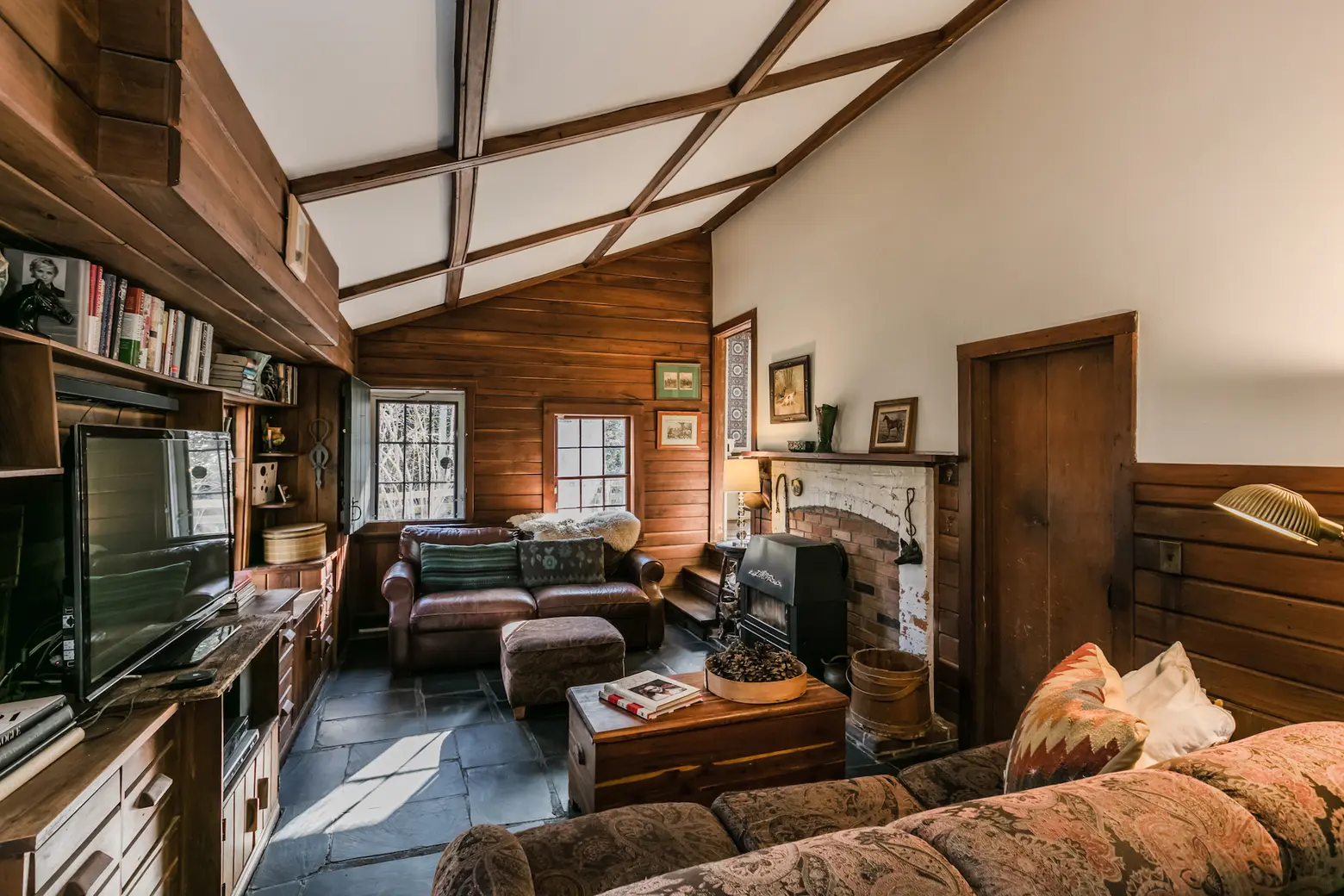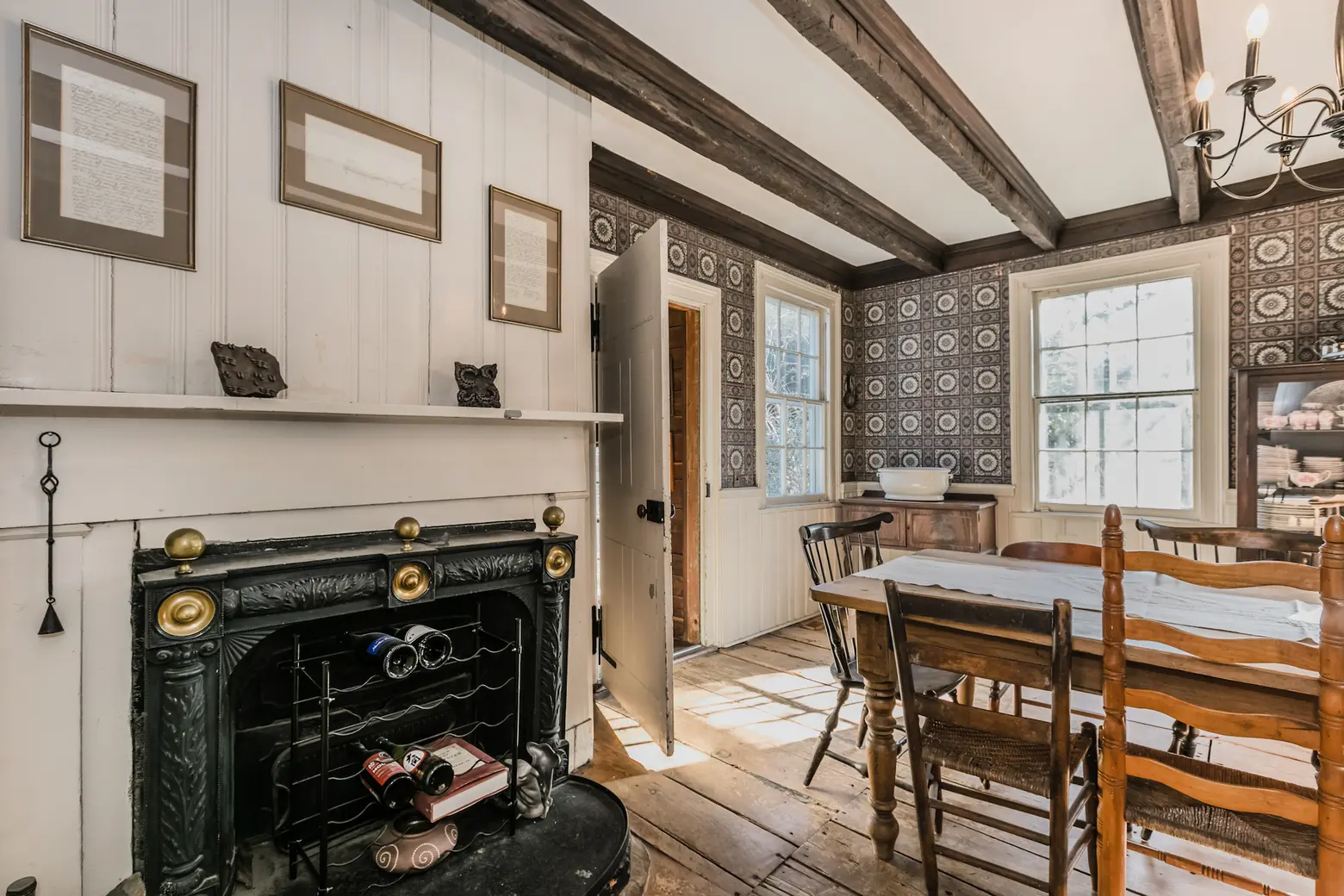 Inside, the four fireplaces all have different mantles. In the den (originally the home's summer kitchen), it's quite plain, while that in the living room is more elaborate. What's also fun is that each door on the main floor has a different design.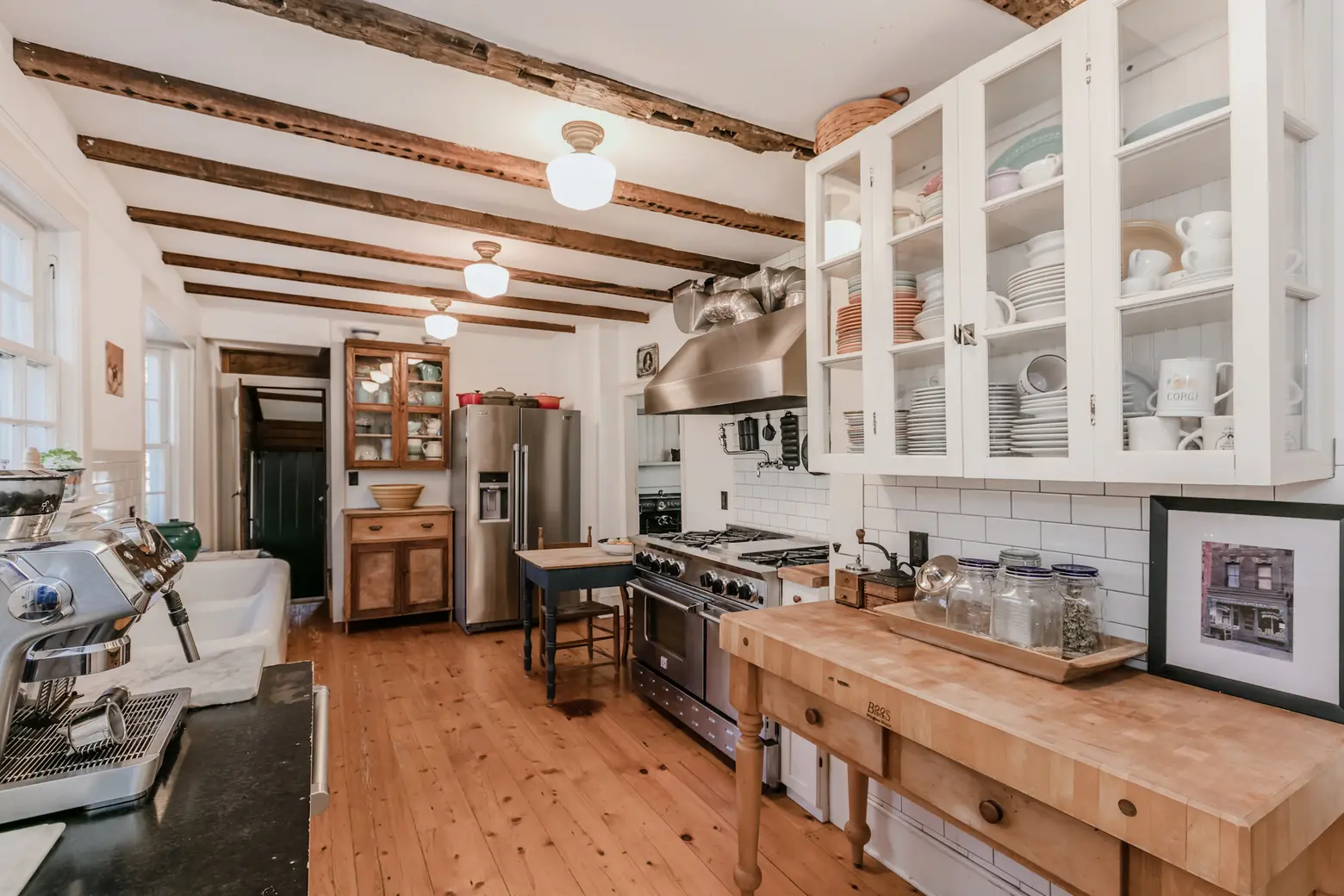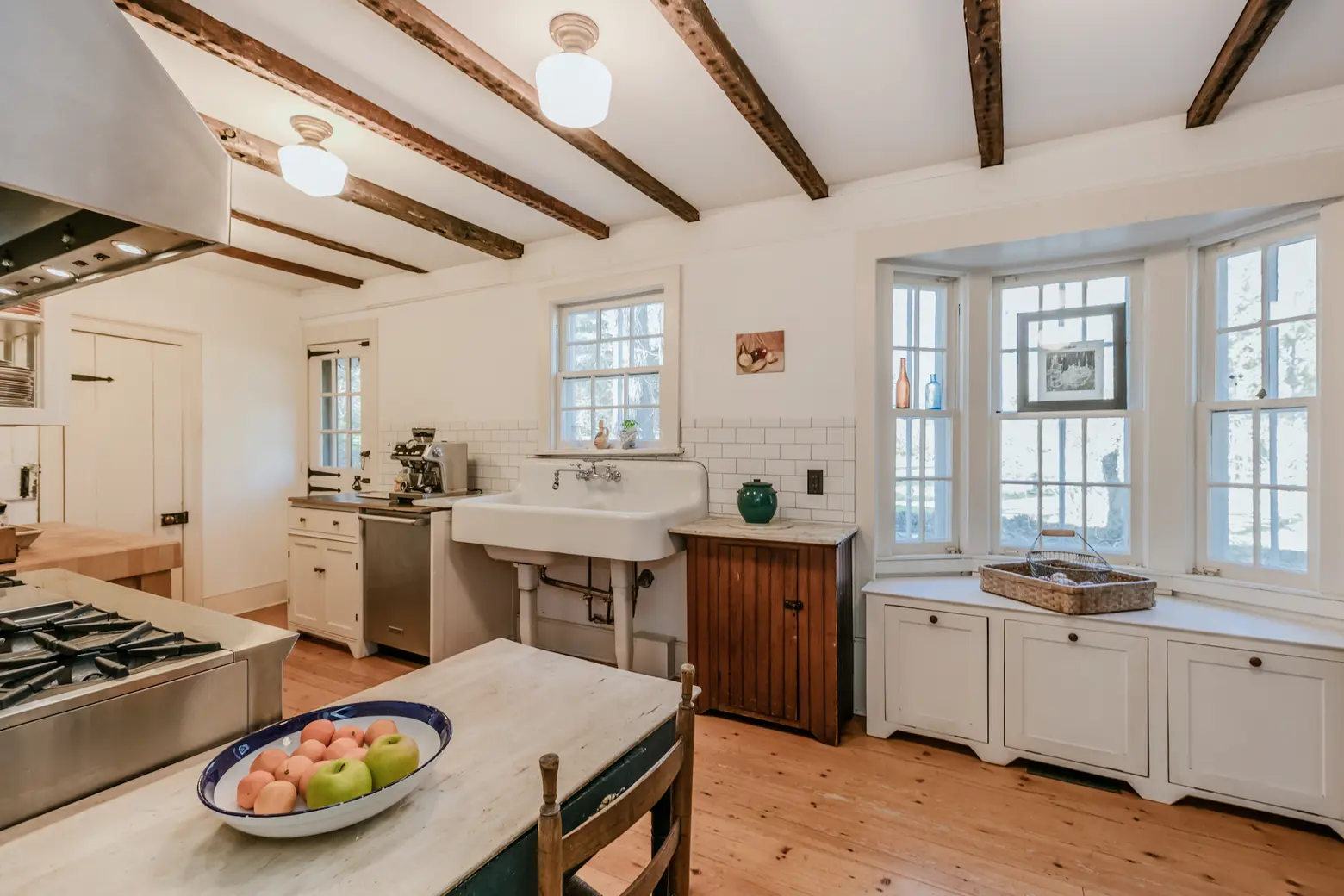 The kitchen has been updated while retaining the home's cozy charm. Other modern upgrades include central heat and air, fixed sills, and new walls, floors, and ceilings in some rooms. Current owners Claire and Richard Seibert told Newsday, "We have done a tremendous amount of work to make it into a livable, modern, not falling down house."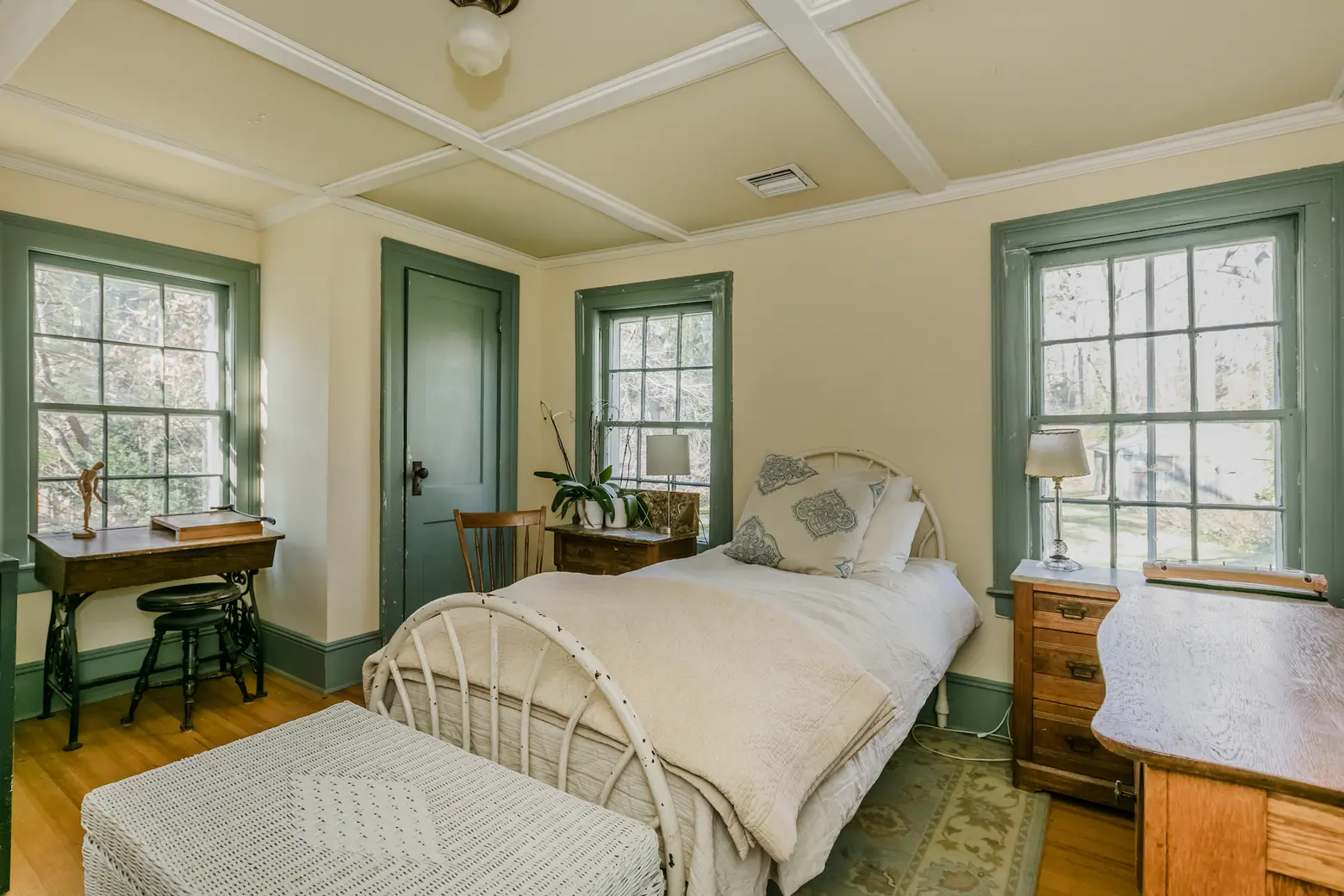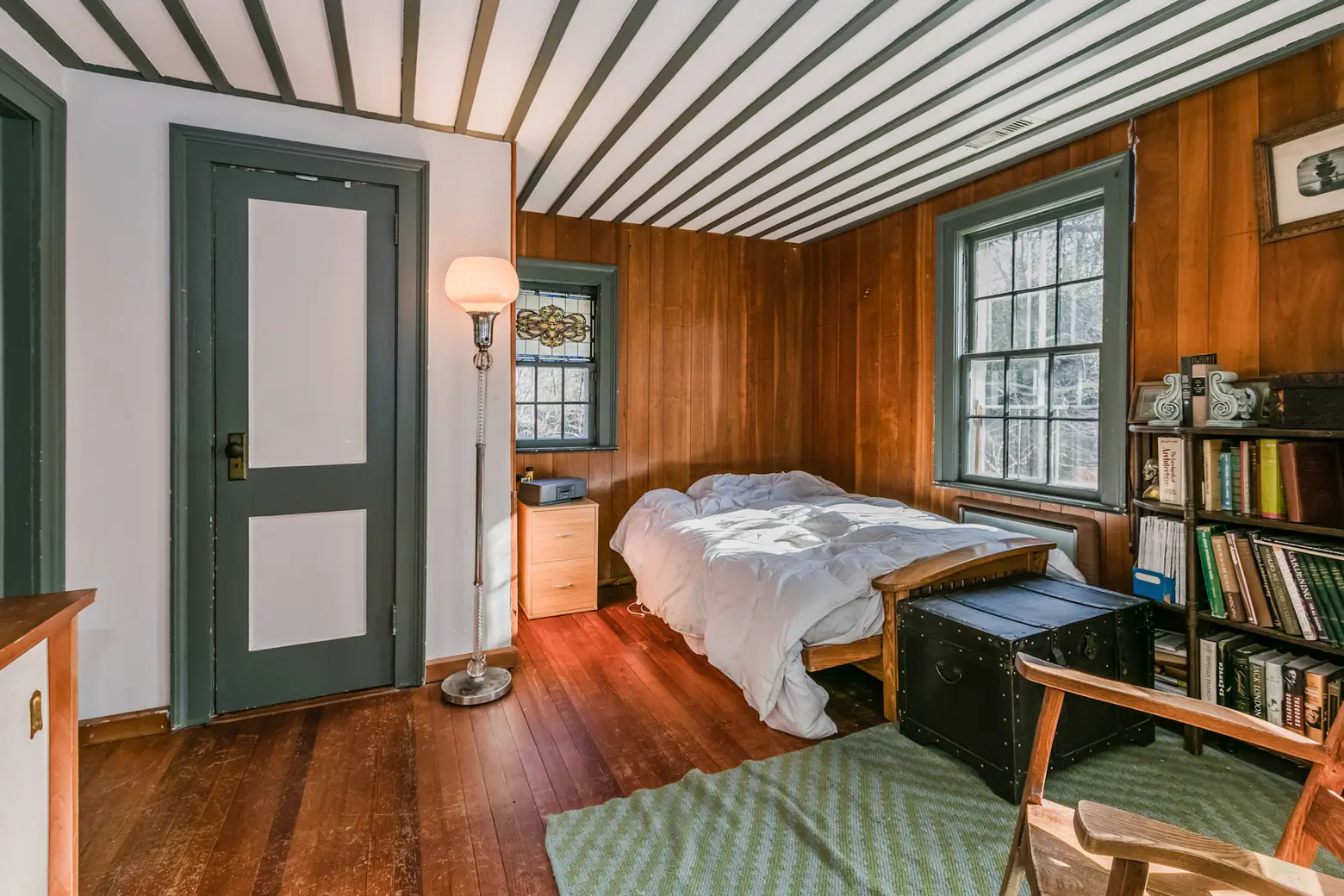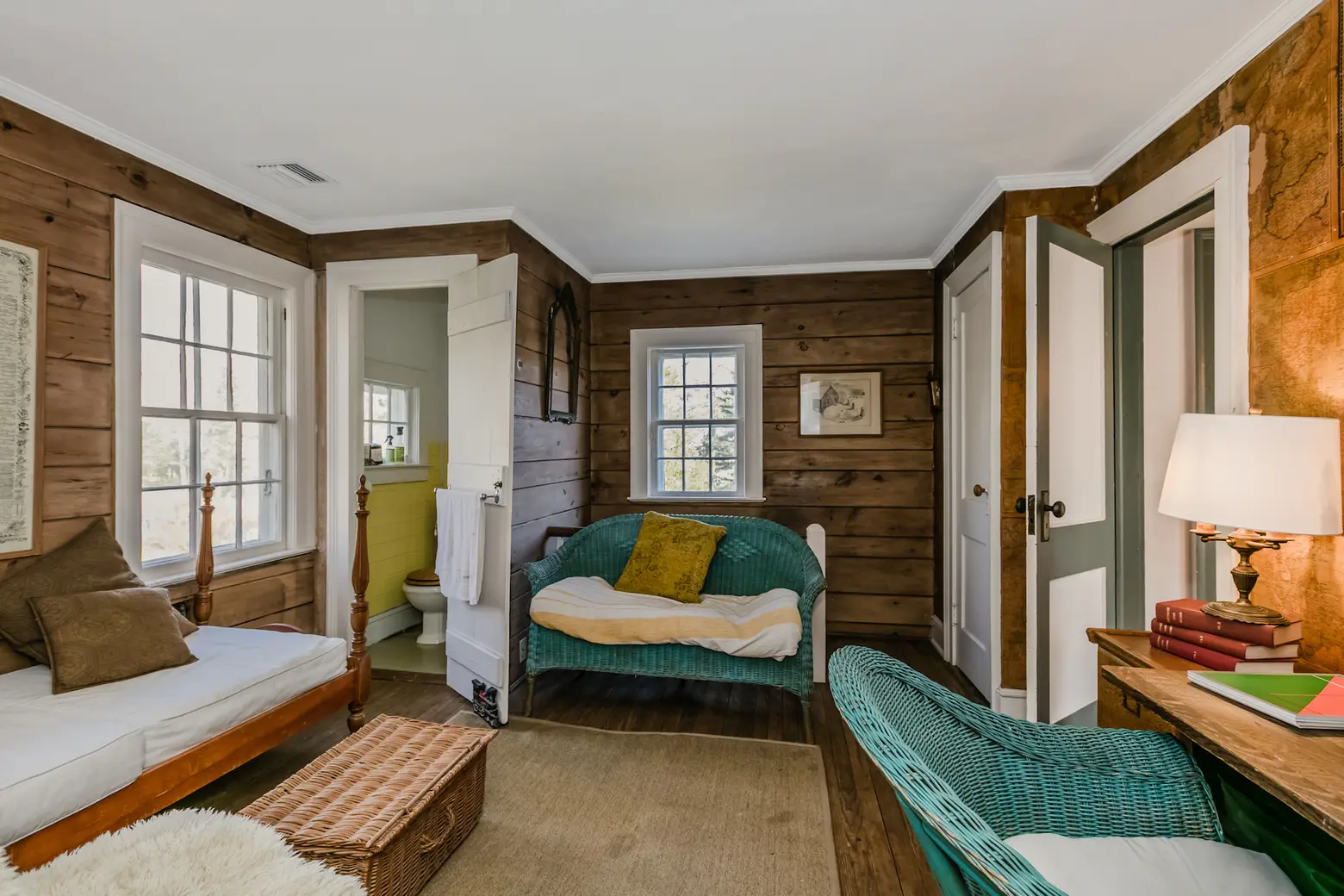 The house has four bedrooms, one full bathroom, and two half-baths.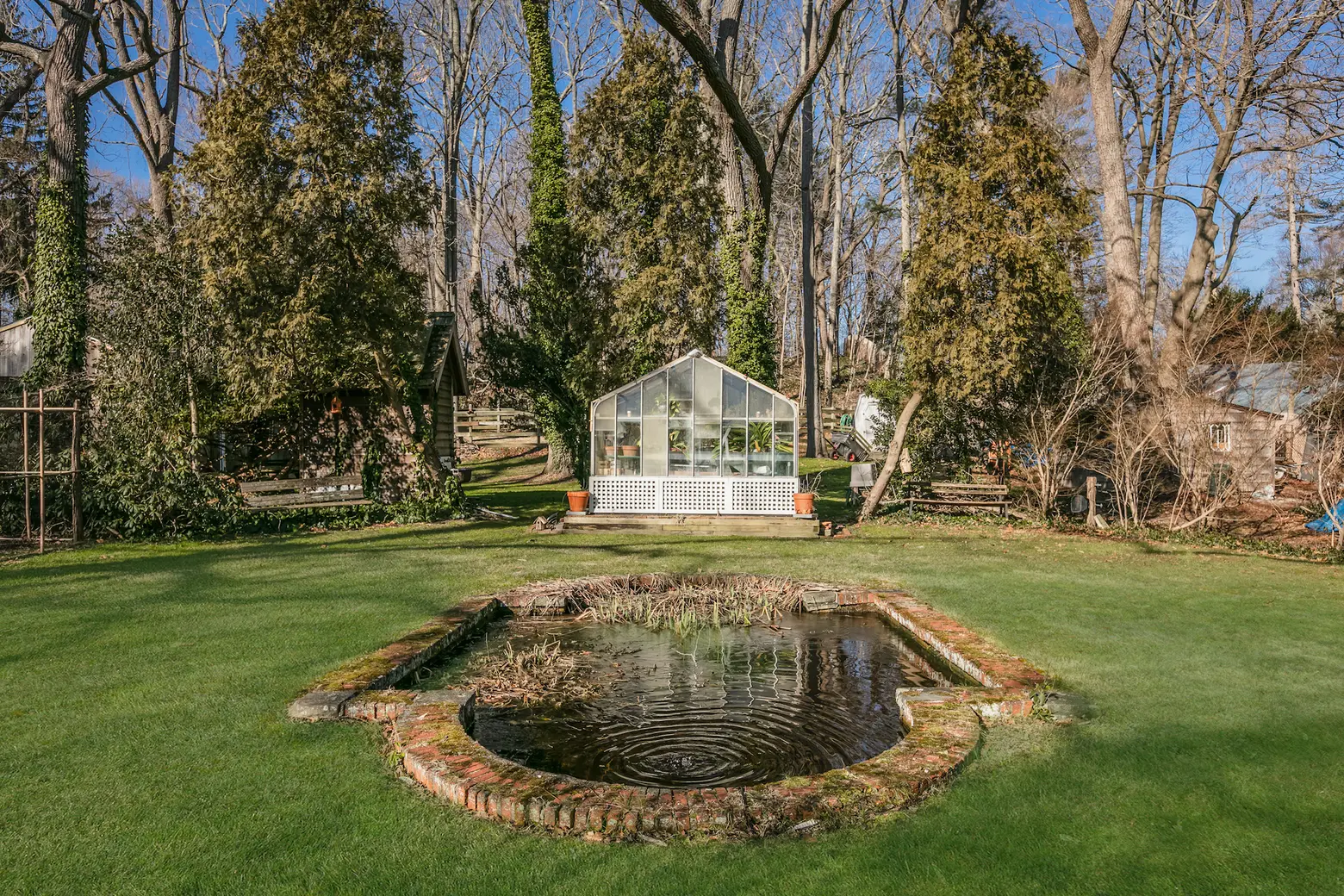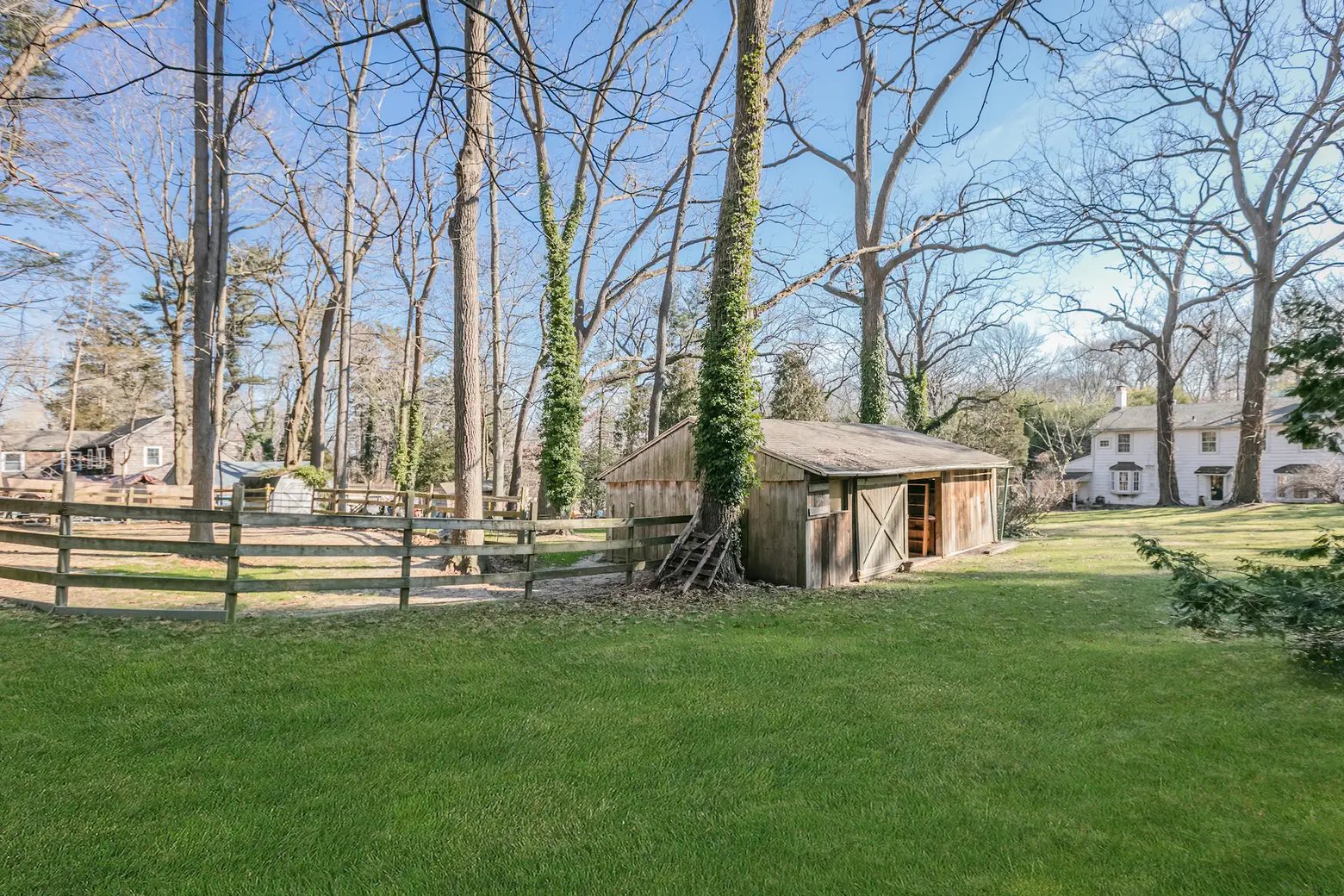 The nearly two-acre property includes a three-stall modular horse barn, a small pond, and a greenhouse.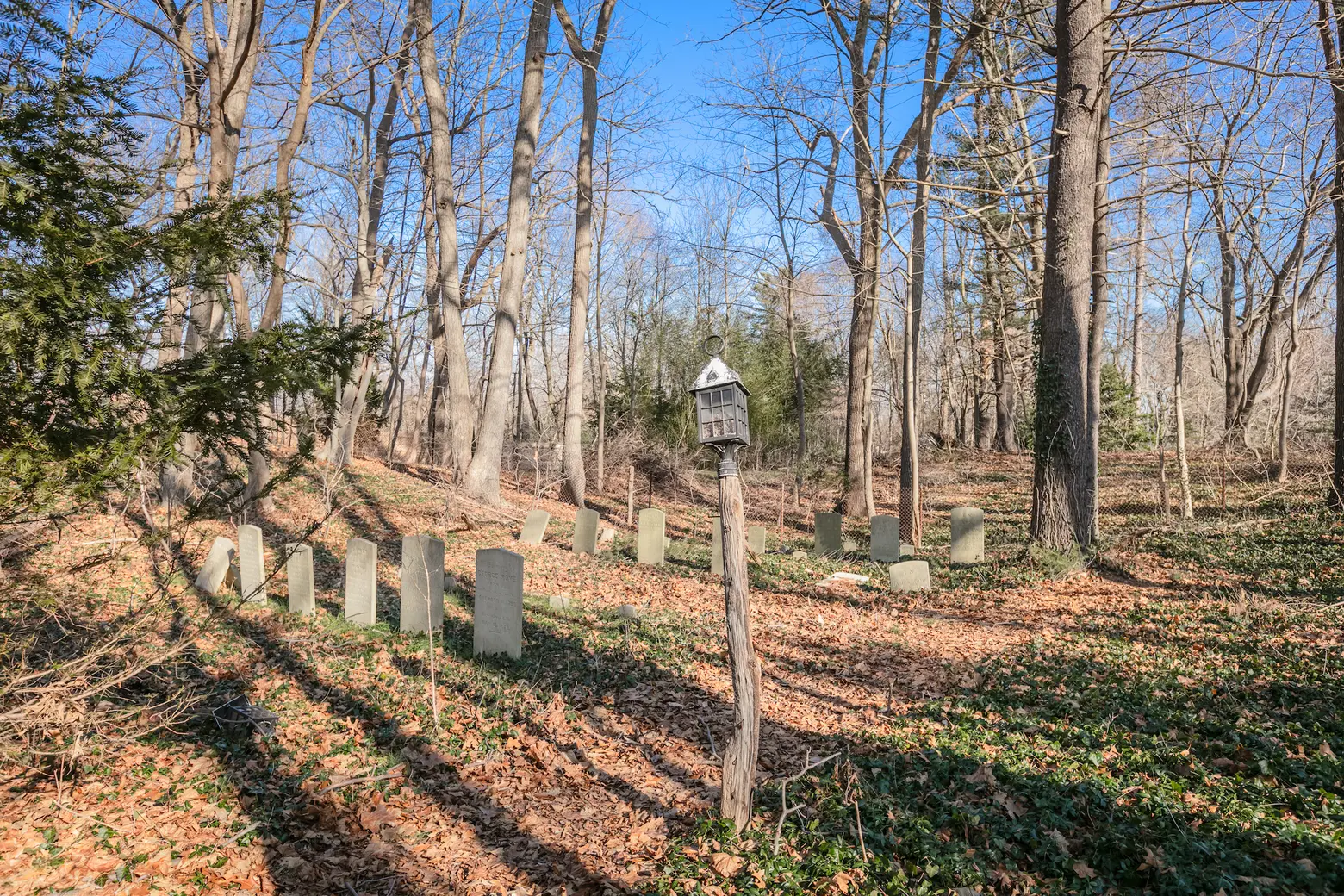 The cemetery still stands on the grounds, too.
[Listing: 85 Chichester Road by Monica McMahon of Douglas Elliman]
RELATED:
Listing photos courtesy of Douglas Elliman